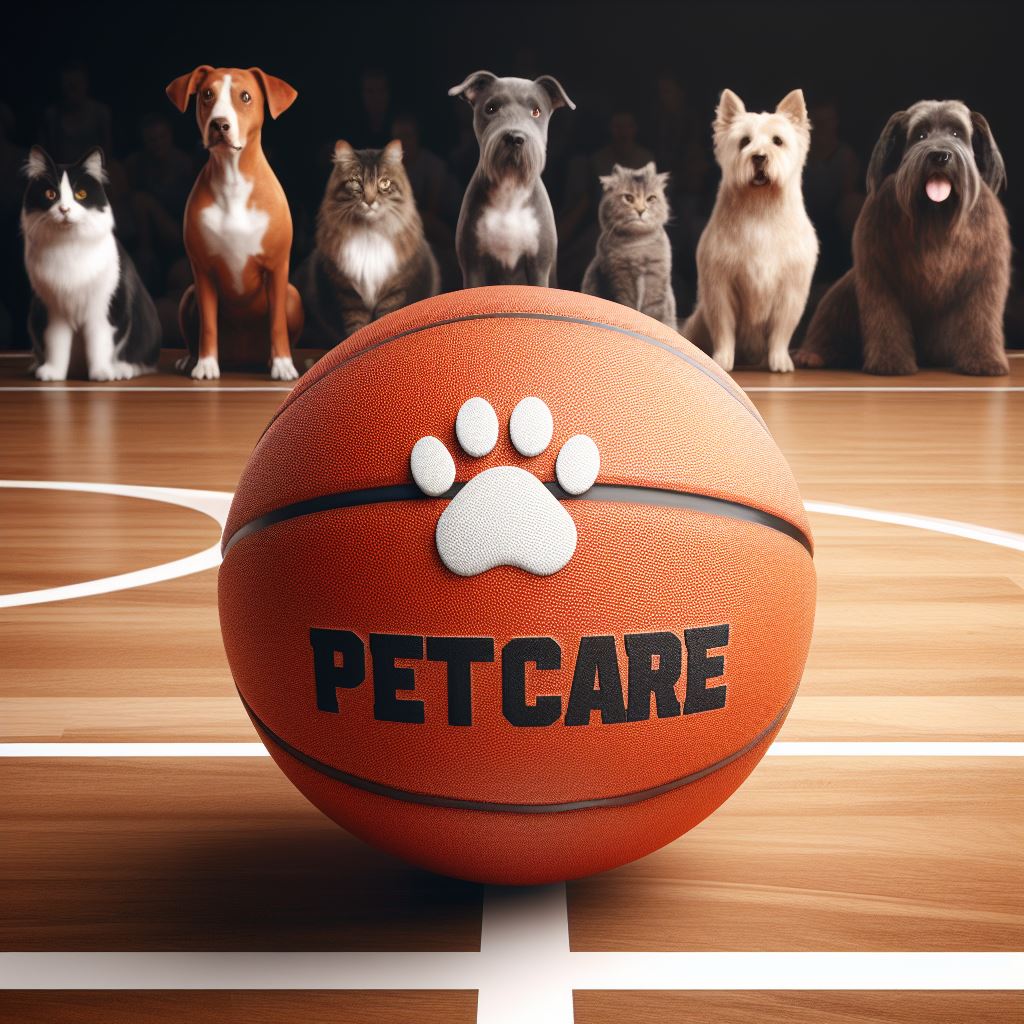 In the fast-paced world, where the battle for brand recognition is relentless, businesses seek innovative ways to make their mark. Imagine this: a small company struggling to gain traction in a sea of competitors decides to take a bold step. They invest in a unique strategy beyond conventional marketing channels – custom basketballs.
Just a few months after introducing these personalized basketballs into their promotional arsenal, Moniomi witnessed a remarkable surge in brand awareness. Their story is not an isolated incident. According to a recent industry report, businesses that leverage custom branding through products like custom basketballs experience a staggering 30% increase in brand recall among consumers. This statistic underlines the potent impact that tailored items can have on a brand's visibility and customer connection.
Custom basketballs are not just spherical sports equipment; they are dynamic canvases that allow brands to showcase their identity. Whether adorned with vivid pictures or distinctive logos, these basketballs serve as ambassadors, carrying the essence of a brand far beyond the confines of traditional advertising.
Key Benefits of Custom Basketball Branding:
Increased Brand Awareness:
Custom basketballs act as mobile billboards, capturing attention.

The unique designs and vibrant colors make these basketballs stand out, imprinting the brand in the minds.
Enhanced Customer Engagement:
The personalization aspect creates a sense of exclusivity, sparking curiosity and interest.

Receivers become brand advocates as they proudly display and share their custom basketballs on social media, creating a ripple effect of engagement.
Improved Brand Loyalty:
The emotional connection formed through customized items fosters brand loyalty.

People feel a sense of belonging and pride when using branded basketballs, strengthening their attachment to the brand.
The Power of Customization in Branding
In a world inundated with choices, consumers have become discerning, seeking more than just products—they crave experiences that resonate with their individuality. This shift in consumer behavior has given rise to the era of customization, where businesses recognize the value of tailoring their offerings to meet the unique preferences of their audience. This phenomenon is not merely a passing trend; it is a powerful force shaping the landscape of modern marketing.
Impact of Customized Products in Today's Market:
The impact of customized products in today's market is profound, influencing purchasing decisions and fostering brand loyalty. People are drawn to products that reflect their personality, allowing them to express themselves in a world saturated with mass-produced items. According to recent studies, nearly 80% of consumers are more likely to purchase when presented with personalized experiences. This statistic underscores the significance of customization in capturing attention and driving consumer engagement.
The Role of Custom Basketballs in Creating a Lasting Impression:
Enter the realm of custom basketballs—an innovative and impactful avenue for brands to leave an indelible mark on their audience. Unlike other items, custom basketballs transcend the boundaries; they become tangible representations of a brand's identity and values. When a brand invests in custom basketballs, they are not merely providing a promotional item but crafting an experience that resonates.
The distinctive designs, vibrant colors, and personalized touches on custom basketballs create a visual spectacle that captures the attention. Imagine a basketball adorned with a logo, a name, or even a motivational quote—each ball becomes a dynamic display of the brand's story.
Custom basketballs serve as conversation starters, sparking discussions about the brand. The ripple effect of word-of-mouth marketing extends the brand's reach beyond its initial audience.
Pictures on Custom Basketballs: Unleashing the Power of Visual Storytelling
Visual storytelling rises to prominence, captivating audiences and conveying messages with a depth that words alone cannot match. In the context of custom basketballs, pictures transcend mere aesthetics—they become a powerful tool for visual storytelling. 
Visual Appeal and Emotional Connection:
First Impressions Matter:

Pictures on custom basketballs are eye-catching and immediately draw attention. A visually appealing design creates a positive first impression, setting the stage for a memorable brand experience.

Evoking Emotions:

A well-chosen image has the potential to evoke emotions and resonate with the audience. Pictures convey a narrative that goes beyond words.
Personalization and Identity:
Distinctive Brand Identity:

Pictures enable brands to convey their unique identity and values. An organization's logo, mascot, or emblem can be intricately woven into the design, fostering a strong association between the basketball and the brand it represents.

Personalization:

For customized basketballs meant for individuals, pictures allow for personalization. People can showcase their achievements, personal mottos, or images that inspire them, creating a sense of ownership and pride.
Storytelling Potential:
Capturing Moments:

Pictures capture significant moments in a team's history or a player's journey. Incorporating these moments into a basketball allows for a unique form of storytelling, turning them into a tangible narrative of the brand's evolution.

Engagement:

Images that resonate create a shared narrative. Custom basketballs adorned with iconic visuals become cherished memorabilia for fans, fostering a sense of community and engagement.
Brand Recognition and Recall:
Instant Brand Recognition:

Pictures serve as visual cues for brand recognition. A familiar image on a custom basketball ensures the brand is instantly recognizable during games, events, etc.

Enhanced Brand Recall:

The combination of visuals and the dynamic nature of basketball games enhances brand recall. The more distinctive and memorable the picture, the more likely it is to leave a lasting imprint.
Logos on Custom Basketballs: Elevating Brand Recognition and Visibility
In the intricate dance of branding, logos stand as the unifying symbols that encapsulate a brand's essence. When strategically placed on custom basketballs, logos become more than mere symbols—they transform into dynamic ambassadors that enhance brand recognition and visibility on and off the court. 
The Essence of Brand Recognition:
Instant Identification:

Logos are the visual shorthand of a brand, encapsulating its identity in a single, memorable image. When strategically placed on custom basketballs, these logos ensure instant identification, even amid fast-paced games or crowded events.

Consistency Across Touchpoints:

Logos serve as the visual thread that weaves a consistent narrative across various touchpoints. The logo reinforces a brand's identity, whether displayed on merchandise, marketing materials, or custom basketballs, creating a cohesive brand experience.
Building Trust and Credibility:
Symbol of Authenticity:

A well-designed logo symbolizes authenticity and professionalism. Placing logos on custom basketballs communicates that the brand is committed to quality and has a strong presence.

Establishing Credibility:

Logos act as a stamp of approval, conveying to consumers that the brand has a credible and established presence. This sense of credibility contributes to the overall trustworthiness of the brand.
Enhancing Brand Visibility:
On-Court Presence:

Custom basketballs with prominently displayed logos become ambassadors on the court. The logo captures the attention as players dribble, shoot, and score.

Broadcast Impact:

Logos on custom basketballs have a heightened impact during televised games. The repeated visibility of the logo resonates with viewers, contributing to increased brand recall and recognition.
Creating a Memorable Impression:
Distinctive Visual Identity:

Logos contribute to the visual identity of a brand. When incorporated into the design of custom basketballs, they create a memorable impression that extends beyond the game, leaving a lasting mark in the minds.

Shareable Content:

Logos on custom basketballs generate shareable content. People proudly sharing images or videos of their branded basketballs on social media platforms amplify the brand's visibility, reaching a broader audience.
Differentiation in a Crowded Market:
Stand Out in the Crowd:

In a market saturated with various promotional items, logos on custom basketballs provide a unique avenue for brands to stand out. A distinctive logo sets the brand apart, ensuring it remains memorable amid competing visuals.
Striking the Right Balance: Harmonizing Pictures and Logos on Custom Basketballs
Creating custom basketballs with visuals and iconic logos is an art form. Striking the right balance ensures the brand's story goes without overshadowing its core identity. 
Define Your Brand Story:
Clarity in Brand Narrative:

Before diving into design, ensure clarity in your brand narrative. Understand the story you want to convey through the custom basketballs. This clarity will guide the selection of visuals and logos.
Focus on Core Brand Elements:
Identify Key Visual and Logo Elements:

Define the primary visual and logo elements representing your brand. These elements should take center stage on the custom basketballs.
Size and Placement Matters:
Hierarchy of Elements:

Establish elements based on their importance. Ensure that logos and visuals are appropriately sized and strategically placed to maintain a harmonious balance. The logo may take a central position, with complementary visuals surrounding it.
Color Harmony:
Coordinated Color Palette:

Create a coordinated color palette that integrates the colors of your logo with the visuals. It ensures a seamless integration of all design elements, preventing clashes and enhancing the overall aesthetic appeal.
Tell a Cohesive Story:
Narrative Flow:

Design the custom basketball to tell a cohesive story. Whether it's a chronological representation of milestones or a thematic approach, ensure that the visuals and logos complement each other, contributing to a unified narrative.
Simplicity Amid Complexity:
Avoid Overcrowding:

Strive for simplicity while it's tempting to include numerous elements. Avoid overcrowding the design, as you can lose clarity in complexity. A clean, well-organized layout ensures that pictures and logos are easily discernible.
Feedback and Iteration:
Iterative Design Process:

Seek feedback from stakeholders and design iterations based on input. A collaborative approach can help refine the balance between pictures and logos, ensuring the final design resonates with the intended audience.
Consider Audience Perception:
Audience Appeal:

Understand your target audience and consider their preferences. The design should align with your brand and appeal to the sensibilities of those who will engage with the custom basketballs.
Test for Visibility:
Visibility in Action:

Test the design in various contexts, including photographs. Ensure that both pictures and logos maintain visibility and clarity under different lighting conditions and camera angles.
Embrace Flexibility:
Adaptability for Different Versions:

If creating custom basketballs for various purposes (e.g., team merchandise, promotional events), design with adaptability in mind. Create variations that maintain the brand's identity while catering to different contexts.
The Process of Customizing Basketball Designs: A Collaborative Journey
Creating custom basketball designs is a collaborative endeavor that involves a seamless partnership between brands and manufacturers. From conceptualization to the final product, each step in the process plays a crucial role in bringing the brand's vision to life. 
Conceptualization and Ideation:
Brand Vision:

The process begins with the brand's vision. Whether promoting team identity, commemorating milestones, or aligning with a specific theme, the brand outlines its goals and desired outcomes for the custom basketballs.

Ideation Session:

Collaborative brainstorming sessions between brand representatives and design experts help generate ideas and themes shaping the overall design.
Design Development:
Graphic Design Expertise:

Designers translate conceptual ideas into visual representations. They incorporate brand elements such as logos, colors, and imagery into the design, ensuring a cohesive and visually appealing outcome.

Feedback Loop:

Continuous collaboration involves feedback loops, allowing brands to provide input and revisions at various stages of the design process.
Material Selection:
Quality Assessment:

Brands work closely with manufacturers to select materials that meet quality standards. Considerations include the type of basketball, durability, and suitability for the intended purpose (e.g., gameplay, promotional giveaways).

Customization Options:

Manufacturers present customization options, such as different textures, finishes, and printing techniques, providing brands with choices that align with their vision.
Prototype Creation:
Prototype Development:

Based on the finalized design and material choices, manufacturers create a prototype of the custom basketball. This prototype is a tangible representation, allowing brands to assess the design in a three-dimensional form.

Evaluation and Approval:

Brands evaluate the prototype for design accuracy, material quality, and overall satisfaction. Feedback is shared with manufacturers to address any necessary adjustments.
Production and Manufacturing:
Scaling Up:

Once the prototype receives approval, the production process begins. Manufacturers scale up production while adhering to quality control measures to ensure consistency across multiple units.

Timely Communication:

Continuous communication between brands and manufacturers is crucial to address unforeseen challenges and maintain alignment with the initial design vision.
Quality Control and Testing:
Stringent Quality Checks:

Manufacturers conduct rigorous quality control checks at various stages of production. It includes assessing the durability of the custom basketballs, verifying color accuracy, and ensuring that logos and visuals meet brand standards.

Collaborative Problem-Solving:

In case of any quality concerns, brands and manufacturers collaborate to find solutions that maintain the integrity of the design while meeting quality expectations.
Packaging and Presentation:
Branded Packaging:

Collaboratively, brands and manufacturers decide on the packaging that complements the custom basketballs. It may include branded boxes, informational inserts, or other elements that enhance the presentation.

Visual Consistency:

The packaging design aligns with the visual theme of the custom basketballs, creating a cohesive and memorable brand experience.
Distribution and Marketing:
Strategic Launch:

Brands collaborate with manufacturers to strategize the launch of the custom basketballs. It may involve coordinating with sports events and leveraging social media or other marketing channels to maximize visibility.

Post-Launch Monitoring:

Continuous collaboration post-launch allows brands to monitor the market response, gather feedback, and plan for future customizations or iterations.
Choosing the Right Manufacturer for Custom Basketballs
Selecting the manufacturer for custom basketballs is a critical decision that significantly impacts the quality, design, and overall success.
Quality Standards:
Inspect Previous Work:

Review the manufacturer's portfolio and examine samples of their previous work. Look for consistency in quality and attention to detail, ensuring that the custom basketballs meet or exceed industry standards.

Material Quality:

Seek knowledge of the materials employed in the making. Quality basketballs require durable materials that can withstand the rigors of gameplay. Ensure that the manufacturer adheres to high-quality standards for both materials and craftsmanship.
Customization Options:
Range of Customization:

Evaluate the manufacturer's ability to provide a broad range of customization options. It includes incorporating logos, images, and specific design elements that align with the brand's vision.

Flexibility:

A reliable manufacturer should be flexible in accommodating unique design requests. Whether it's a special printing technique, texture, or finish, the manufacturer's ability to adapt to customizations is crucial.
Turnaround Time:
Clear Production Timeline:

Establish clear expectations regarding production timelines. A transparent and realistic timeline ensures that the custom basketballs are delivered within the required timeframe, whether for a specific event, season, or promotional campaign.

Communication Protocol:

A manufacturer with effective communication channels keeps brands informed about the progress of their order. Regular updates and timely responses contribute to a smooth collaboration.
Reputation and Reviews:
Industry Reputation:

Research the manufacturer's reputation in the industry. Look for testimonials, reviews, or case studies from other brands that have collaborated with them. 

References:

Request references from the manufacturer and previous clients to gain insights into their experiences. This firsthand information can provide valuable perspectives on the manufacturer's reliability and professionalism.
Quality Control Measures:
Quality Assurance Protocols:

Inquire about the manufacturer's quality control measures throughout production. A robust quality assurance system ensures that each custom basketball meets the specified standards before reaching the client.

Sample Evaluation:

Request information about the manufacturer's sample evaluation process. A comprehensive evaluation of prototypes ensures that the final product aligns with the brand's expectations.
Capacity and Scalability:
Production Capacity:

Assess the manufacturer's production capacity to ensure they can handle the volume required by the brand. Adequate capacity prevents delays and maintains consistency in product quality.

Scalability:

Consider the manufacturer's ability to scale production if the brand's needs expand. A manufacturer capable of accommodating growth ensures a long-term and sustainable partnership.
Cost Transparency:
Clear Pricing Structure:

Choose a manufacturer with a transparent pricing structure. Clear communication about costs, including customization fees, shipping expenses, and additional charges, prevents unexpected financial surprises.

Value for Money:

While cost is a factor, prioritize value for money over the lowest price. Evaluate the overall package, including quality, customization options, and reliability, to determine the best investment for the brand.
Environmental and Ethical Practices:
Sustainability:

Inquire about the manufacturer's commitment to sustainability. Brands increasingly prioritize eco-friendly practices, so choosing a manufacturer with a green approach aligns with environmental consciousness.

Ethical Standards:

Ensure that the manufacturer adheres to ethical labor practices. Certifications or transparent disclosures regarding working conditions demonstrate a commitment to ethical standards.
Collaborative Approach:
Open Communication Channels:

Opt for a manufacturer with open communication channels. A collaborative approach involves regular consultations, feedback sessions, and a willingness to address any concerns promptly.

Problem-Solving Capacity:

Assess the manufacturer's problem-solving capacity. A collaborative partner should proactively solve issues and find solutions to ensure a smooth production process.
Elevate Your Brand with EverLighten's Custom Basketball Expertise
As we've journeyed through the dynamic world of custom basketball branding, it's evident that the right partner can transform your vision into a tangible and impactful reality. For those seeking a reliable ally in this creative endeavor, look no further than EverLighten. We back our commitment to excellence with unparalleled features that ensure your custom basketballs shine.
Connect with EverLighten for:
100% Customization:

Tailor every detail to match your brand's unique identity.

100% Quality Check:

Rigorous quality control to guarantee the excellence of every custom basketball.

Free Design Help:

Expert assistance to bring your creative vision to life.

Worldwide Delivery:

Reach your audience wherever they are with our global shipping capabilities.

24/7 Support:

Around-the-clock help for seamless and stress-free collaboration.

Unlimited Revisions:

Refine your design until perfect, ensuring the item represents your brand flawlessly.

Low MOQ (Minimum Order Quantity):

Experience flexibility without compromising quality.
Connect with EverLighten and let your brand shine like never before.
FAQs: 
What are the benefits of using custom basketballs for marketing?
Custom basketballs can provide a variety of benefits for businesses, including:
Increased brand awareness:

Custom basketballs can help to increase brand awareness by putting your logo and branding in front of a large audience.

Enhanced customer engagement:

Custom basketballs can be a great way to engage customers and create positive brand experiences.

Improved brand loyalty:

Custom basketballs can help to build brand loyalty by making customers feel valued and appreciated.
What is the difference between using pictures and logos on custom basketballs?
Pictures and logos can both be effective ways to brand custom basketballs, but there are some differences between the two:
Pictures

can be a great way to evoke emotions and create a lasting impression. They tell a story about your brand.

Logos:

Logos are a more subtle way to brand custom basketballs. They reinforce brand recognition and create a sense of professionalism.
Which is better, pictures or logos, for custom basketballs?
The best way to brand custom basketballs depends on your specific goals and target audience. Pictures may be a better choice to create an emotional connection with your audience. However, logos may be a better choice if you want to reinforce brand recognition and a sense of professionalism.
What are some design considerations for custom basketballs?
When designing custom basketballs, there are a few key things to keep in mind:
Color palette:

Choose a color palette consistent with your brand identity.

Typography:

Use fonts that are easy to read and reflect your brand's personality.

Imagery:

Use high-quality images that are relevant to your brand.
How much do custom basketballs cost?
The cost of custom basketballs will vary depending on several factors, including the quantity, the design complexity, and the production method. However, you can expect to pay anywhere from $10 to $50 per basketball.
How can I use custom basketballs in my marketing campaigns?
There are many ways to use custom basketballs in your marketing campaigns, including:
Giveaways:

Custom basketballs can be prizes for giveaways and contests.

Promotional merchandise:

You can sell custom basketballs as

promotional merchandise

.
Where can I learn more about custom basketballs?
There are some resources available to learn more about custom basketballs. You can contact a custom basketball manufacturer, like EverLighten, search for information online, or attend industry events.