#CustomProducts
How to validate your custom products and become successful
|
Nov, 23 , 22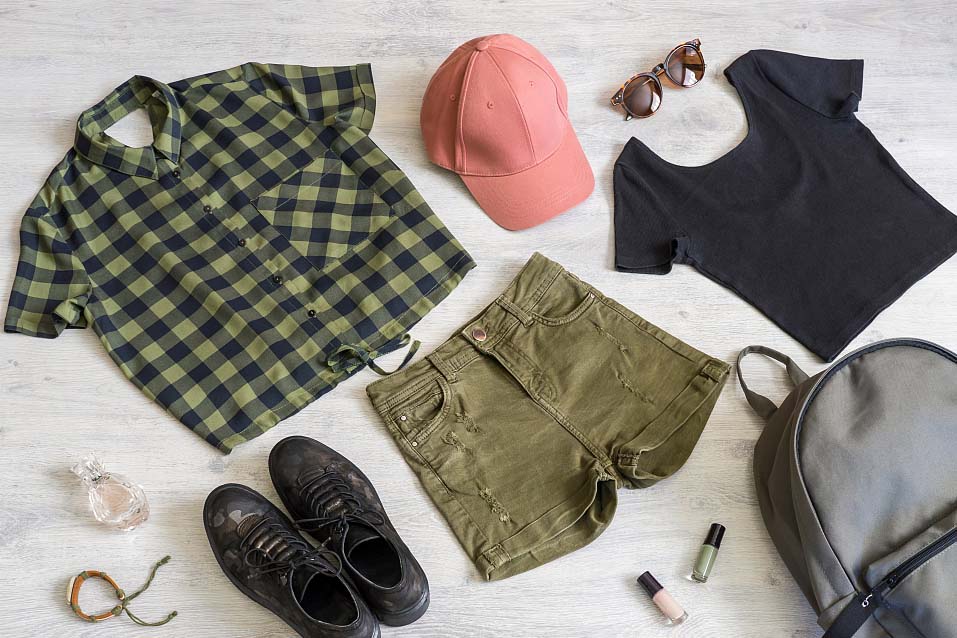 Starting a business is easy, but selling and making regular profits, and coming up with new ideas are challenging. Many burn money coming up with new products, only to realize that it was a massive mistake. One of the vital aspects of successfully selling custom merch and accessories is to find out whether there is a market for it. It is easy to get excited about a new product and heart-wrenching when it does not sell. You waste a lot of time, energy, and resources hoping people will love what you want to sell. According to the American Retail Association, over 40% of products fail after launch because of not investing enough time to validate. The blog will show how to check whether your
custom product
 will be successful. Let us start.
What is market validation for custom products?
Market validation is checking whether the target audience likes your custom products. It involves combining market research and analysis to make it better. For example, you want to launch a line of
custom yoga socks
 with a sustainable material - since people love environmentally friendly fabrics - but it is not as durable as synthetic ones. You test it out with real people who do yoga and pilates and get feedback to improve it. If you do it properly, it will help avoid failing and wasting time and resources.
It is one of the first steps to building a successful custom product. But entrepreneurs and small sellers skip the step, thinking they need to hire big firms and invest a lot of money. However, it does not have to be that way; you can check its viability with a limited budget.
1.Find out their needs:
Figuring out the need for your product is one of the most vital things for a successful business. Often sellers assume the need for an item; they think if they like the product, others would also like it. For example, if you sell
custom t-shirts
 and
hoodies
 for youngsters and want to sell Christmas-themed apparel to take advantage of the holidays. The idea seems fantastic; you order 5,000, only to sit with an unsold inventory. It sounds extreme but true for many sellers.
Youngsters rarely like to spend money on Christmas shopping and especially Christmas-themed products. They are rebellious and might not enjoy traditions. So, you must ask yourself, do people need it? Answering it with honesty will help to avoid burning resources.
2.Know your niche:
it is easy to sell once you know their needs. Validating your new custom products will help get customers. Often sellers want to widen their product line but jump horizontally into the niche instead of vertically. For example, you sell
custom socks
online and a few products like
dress socks
, ankle socks, no-shows, etc. You can add a few more products to the lineup, like compression socks,
athletic socks
, and yoga socks. See the theme here; every new product extends the old ones. You do not need to change your niche. For example, you wake up daydreaming about your childhood and start selling
custom plush toys
 the next day. It does not work like that; you may become successful selling them, but the possibility is slim.
You can find the market by
Research your competitors to find out the demands.
Ask your customers about the viability. However, be careful with it because your loyal customers might not want to disappoint you and could not give their honest opinion.
3.Test out your custom product ideas to get the reality check.
It will also help you understand the market and competition and check if it fits with your brand image. Continuing our previous example, selling
custom plush toys
instead of other custom apparel might not be viable. Because every business has a brand image - people create a perception about your company, and it is foolhardy not to comply with it. Selling products that have no relation to each other can confuse customers. They do not know what to expect from your business. You were selling high-quality
custom socks
, and now you sell
plush toys.
Testing the custom products will help you understand the market, the price people are likely to pay, and the competition. 
4.Analyze the data honestly and carefully, and ask yourself do people want it.
Be practical and analyze from a business point of view without attaching yourself to the idea. Get into the shoes of your customers. Even if you have a lovely product, it is not workable to go ahead when only a few people are interested. Imagine you sell
custom t-shirts
in the south and want to start custom sweaters. Do you think people will come to the store looking to buy sweaters? Even if you can sell a few, it is better to concentrate on the online store.
Tips: 
Research your competition before ordering custom products because it takes money and effort. You do not want to shoot in the dark and waste resources. Explore the current market and the top competitors to mitigate risks and check the viability.
Figure out the demand for the products for a sustainable and successful business. For example, the sale of custom face masks was through the roof during the pandemic, and many sellers ordered tens of thousands. Now, the demand is not even 1% of what they were at its peak. Many businesses have tons of left inventory because there is not much demand.
If many companies are selling the products, it confirms the demand and provides you an approximation of whether to go ahead with the idea. Some people might get discouraged seeing the competition. However, keep an open mind and trust yourself. If you can provide high-quality custom products at competitive prices, the chances of success are high. You can learn and improve the existing products and tap into the market gap.   
Create a few samples

 before going ahead full steam. Try to see for yourself how they look and feel. Does it turn out to be as you imagined, or do they need a few improvements? For example, tie-dye has become popular once again among youngsters. If you sell custom apparel, you can create a few items like custom socks and t-shirts. They must see and want to buy them. Unless they pay you money, success is only on your mind.
Take feedback:analyzing competitors and market research is one thing, but they pale compared to feedback. Implement the improvements they want in the products. For example, if you sell athletic socks for women, ask about the changes they want to see in the future or final products. Do they want more colors, better breathability, or a more sustainable material? Avoid asking family and friends; they may not give an honest opinion.
Use social media to your advantage. It would be helpful for feedback and marketing. If you think you have a few lovely artworks, post them within the community and see if they respond. Many entrepreneurs have used social listening and direct feedback on these platforms to turn their startups into big apparel and accessories businesses.
Meet customers in person: Local shows, like craft shows, are tremendous for meeting people and other businesses. It is one of the most convenient ways to test custom products. Talk to them and see their initial reactions to the products. Whether they will spend money on it?
Pre-launch: Create a separate page on the website to sell the new custom products instead of posting it on the home page. You can remove it if it does not do as expected. Keep a few test samples in your offline store.
Conclusion:
One of the benefits of using custom product validation is saving resources. However, many take forever to execute and turn into an excuse for not implementing their ideas. Doing the initial work is helpful, but working without a timeframe is discarding opportunities. Every business learns along the way; do not wait and analyze longer than you need. Connect with a reliable manufacturer if you have confidence in your custom products. EverLighten has helped many startups turn their ideas into successful custom products. They advise on the artwork, size, materials, packaging, and other vital details.
Evelina Edens had a lovely idea - she wanted to sell custom athletic socks with pictures of food and beverages. They did not want to be like others selling brightly colored socks to teenagers and were looking for a more mature niche. She contacted EverLighten after many reviews on how we have helped entrepreneurs turn their visions into reality. Our team advised on the materials, sizes, colors, and packaging. We also helped her when the shipping company lost her package. The partnership has grown strong, and they have ordered many times since their first order.
Why you should partner with EverLighten:
Best price: We customize products in our factory; it helps customers get the best prices.
High quality: Customers get custom items with the best materials, production, and packaging.
Fast turnaround: our factory helps deliver orders in the quickest possible time.
24* service: Customers can contact our support team anytime for help.
Customer-focused: We love helping every customer create their dream products.
Unlimited customization: Customers can customize everything - materials, shapes, sizes, colors, etc. - of their custom products.
MOQ: You can order as many as you need; EverLighten offers the lowest minimum limit in the industry.
Worldwide delivery: EverLighten delivers worldwide, and you can track the orders with an online tool.