custom beanies
23-Top custom beanies to use for brand promotions
|
Nov, 23 , 22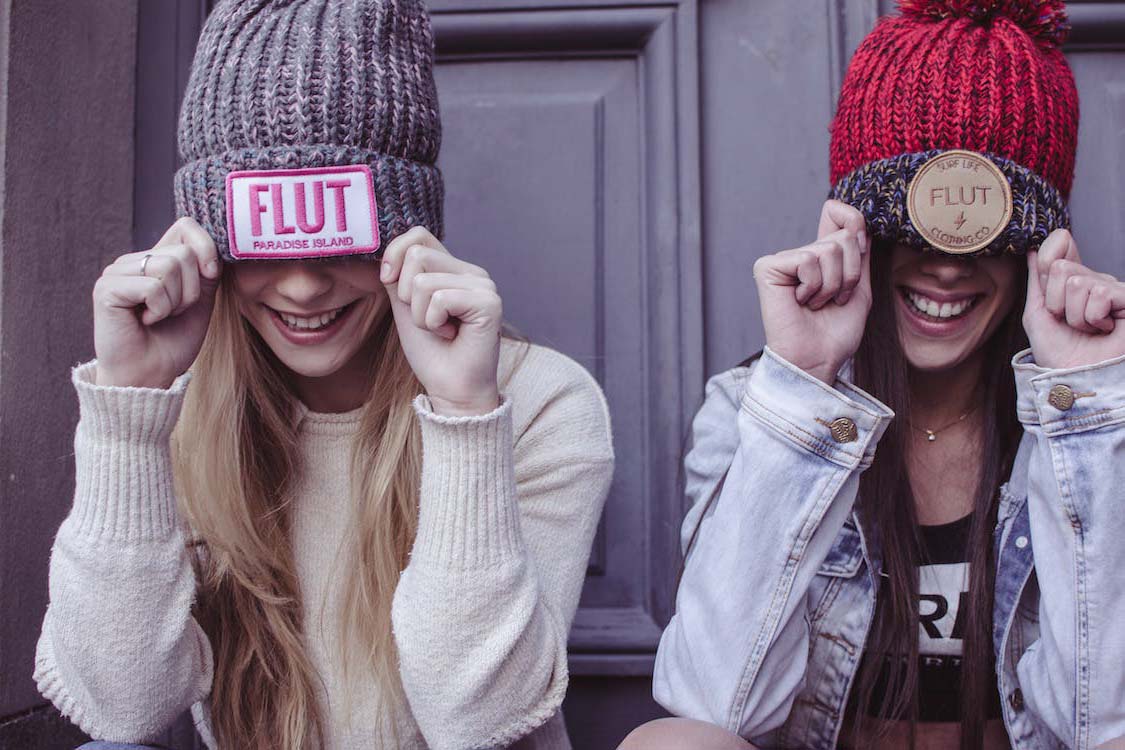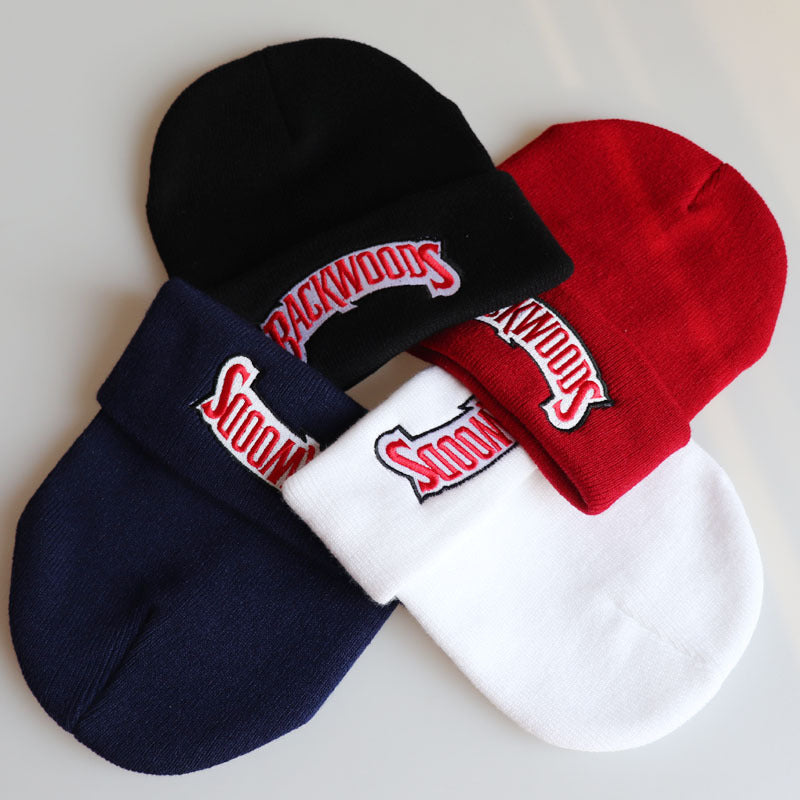 The days have become short, and there is a chill in the air; it is the start of winter. With it, the demand for warm apparel and accessories will increase, and one of those essential ones is beanies. If the head is bare, you will not feel comfortable even after wearing many layers. We must cover our ears and head in low temperatures to feel comfy. But they are not only items for warmth; they have various uses like branding, giveaways, gifts, raising funds, etc. Designing custom beanies is also fun and exciting. However, many believe they are the same as making
t-shirts
 and being unable to leverage their branding power - it is effective when done intelligently.
In a world filled with brands, it is challenging to stand out and be memorable. Many think they have to spend tremendous amounts of money, but with beanies, you can create an impression without spending much.
Why use custom beanies for branding?
Functional:custom beanies are practical products people need for 2-3 months a year and more in colder regions. The branding and impression effect multiplies when receivers use promotional products. For example, a promotional USB pen drive was one of the most practical and hot products out there, but with cloud storage, very few people use them. But people need beanies whenever the cold approaches; they are not going anywhere.
Impressions:Custom beanies get massive brand impressions in their lifetime. - according to the US retail association, they get over 3,100 views. Few products come close to it. For example, promotional t-shirts are one of the most overused products, and people have become immune to them. Beanies appear for a few months of the year and keep the novelty factor intact.
One-size-fits-all:Everyone can wear custom beanies, which makes for an effective promotional product. For a few items like custom t-shirts, hoodies, etc., we have to customize in a few different sizes so everyone can feel included. However, everyone can wear a beanie without worrying about not fitting. Even if someone has a gigantic head, their fabric is stretchable and can snuggly fit.
Budget-friendly:Most promotional products are expensive or unable to create impressions. But custom beanies are unique; they provide a suitable balance. Being small and budget-friendly means that even startups and smaller companies with fewer resources can customize and distribute.
Visibility:Businesses create promotional products for branding, and it is impossible to achieve the desired goal when people cannot see the logo and name. Custom beanies are head accessories; the logo is always visible to the other person. For example, if someone is sitting in a coffee shop wearing your custom beanies, then people will notice the name and brand.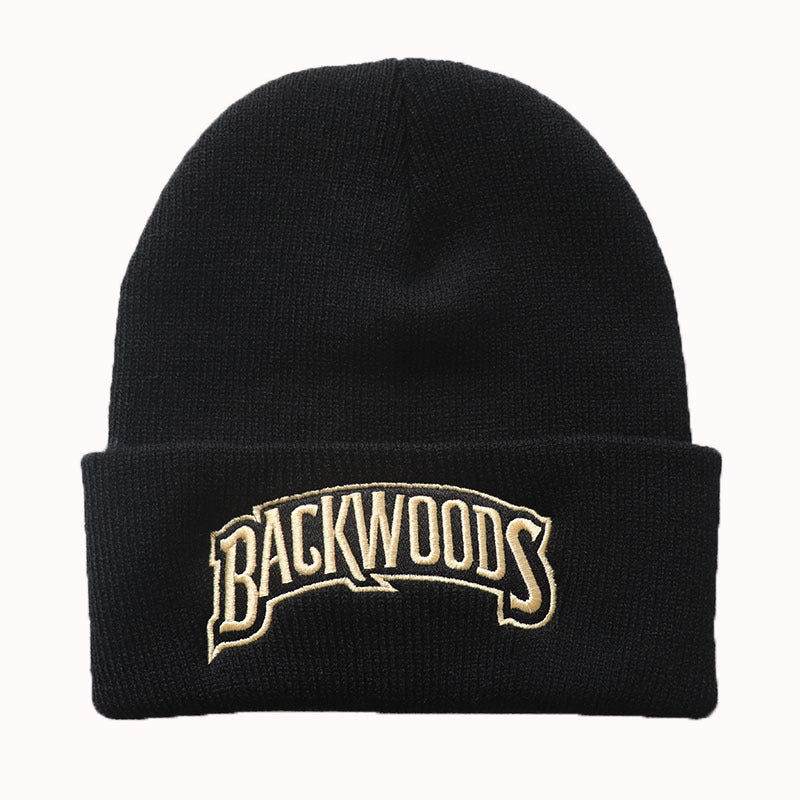 Type of custom beanies:  
Short beanies are the latest entry and are causing a stir in the industry. The crown is shallow but enough to cover the top part of the head and provide warmth. It is one style if you want to target a younger demographic.

Tie-dyed knit beanies

 extend the latest trends. It started with the products like custom t-shirts and socks. These are suitable for creative companies to spread brand awareness. They catch attention but might not be for every organization.
Cuffed beanies are one of the traditional styles. They look lovely on various occasions, like going out for a camping trip or enjoying a hot coffee with friends or coworkers.
Cuffless beanies are the opposite of the previous ones and have a smooth finish. However, you can also customize using thicker fabrics. It does not have a fold at the opening - as the name suggests - and people can roll up at their convenience.
Slouchy beanies became famous after films & TV shows started showing them as a stylish accessory - it provides a hipster vibe. They come in every material and fold.  

Fisher beanies

 were once popular and used by anglers, but now are widely used by people worldwide. It features a short crop that does not cover the ears - it provides warmth without obstructing the view during their job. Choose thicker materials so people can use them in colder regions.

Earflap beanies

 provide extra warmth by covering the ears. Women and children use them the most. However, it is suitable for extreme cold and windy conditions - they can tie the tassels to cover their ears. Wool is the primary material for customizing them.

Visor beanies

 look like a cap and protect from cold and sun. It looks distinct and trendy and is ideal for people with sensitive skin. This beanie has a cuff for a seamless look.
Parisian beanies give a casual vibe with their slouchy look; they make it in a beret style and keep their signature circular shape. They have small knitted borders and delicate knit patterns and are popular amongst women. It would be an ideal promotional item for a company looking to targetting women.

High-top beanies

 look like regular skull beanies but are much big. It makes them stand on top of the head. It gives a rebellious vibe and is ideal for targeting younger audiences. They usually have a smooth style with simple colors and tight ribs.

Hipster beanies

 are a fashionable choice among a wide demographic because of their casual vibes. They are tightly cropped, cuffed, and thinner and come in various colors and materials.

Ponytail beanies

 are popular among women because it has a tiny opening at the top for letting hair out with ease. It can annoy to wear a beanie with long hair as it is prone to tangle. Imagine all the brand awareness among the female audience.

Bones beanies

 are without fuss and frill. They are functional, simple, and fit close to the skull. Customize in dark or neutral colors, and you have got an ideal one to target men and minimalists.

Woven beanies

 have a characteristic chunkier look. You can customize them in various styles, including the previously mentioned ones. It is suitable for winter and keeps the head extra warm.
Bobble beanies are like pom-poms and have a characteristic fluffy one at the top. They use ribbed knitting to balance out the heaviness of the pom-pom on top. The playful style makes them an ideal holiday gift and giveaway.  
Waffle beanies: They get their name from the square design resembling waffles. The tightly woven knit enriches the look, provides warmth, and comes with a sleek tag along the cuff.

Lid beanies

 are classic and fold at the top, giving a soft textured look. The lid is the shining detailed part with solid colors and striped designs with small tags.
Sustainable cable knit beanies: With the growing environmental concerns, these are suitable for companies that want to take their brand awareness to the next level. A few years ago, it was only possible to get a few custom items like t-shirts, socks, or tote bags with sustainable materials. Now, technology has reduced prices.

Pom-pom beanies

 are an all-time classic and most famous among women. They are comfy, so receivers would want to wear them often. It provides you with more brand awareness.

Chunky knit cuffed beanies

 are an excellent choice for regions with extreme cold. They work well in casual and professional environments.

Heavy-knit beanies

 are excellent for people working in extreme conditions. For extra heat, acrylic and merino wool works best.

Sherpa-lined beanies

 are mostly darker colors and are more suitable for professional settings. Adding a custom embroidered or leather patch is another way to improve the look.

Infant beanies

 are for children and have softer materials and brighter colors.
Over to you:
Custom beanies are practical items that appeal to various demographic. Using it in your brand-awareness campaigns will take your efforts to the next level. And always remember to connect with a reliable manufacturer. EverLighten has helped many startups, large companies, schools, universities, sports teams, celebrities, etc., over eighteen years.
DJ Greasy is popular in the Midwest and has thousands of followers. They wanted to make merch for their fans and connected with EverLighten after reading hundreds of positive reviews. Our team suggested custom hats after discussing their requirements. But, the size of the logo wanted was challenging to produce and hindered the aesthetics. We communicated with them and suggested the best size and colors. Their fans were excited about getting them, and they connected again because of the high quality.
Work with EverLighten for the best custom beanies: 
Best price: We customize beanies in our factory; it helps customers get the best prices.
High quality: Customers get custom beanies with the best materials, production, and packaging.
Fast turnaround: our factory helps deliver orders in the quickest possible time.
24* service: Customers can contact our support team anytime for help.
Customer-focused: We love helping every customer create their dream beanies.
Unlimited customization: Customers can customize everything - materials, shapes, sizes, colors, etc. - of their custom products.
MOQ: You can order as many as you need; EverLighten offers the lowest minimum limit in the industry.
Worldwide delivery: EverLighten delivers worldwide, and you can track the orders with an online tool.