custom hats
Custom hats_ How to create the perfect designs to make an impact
|
Nov, 30 , 22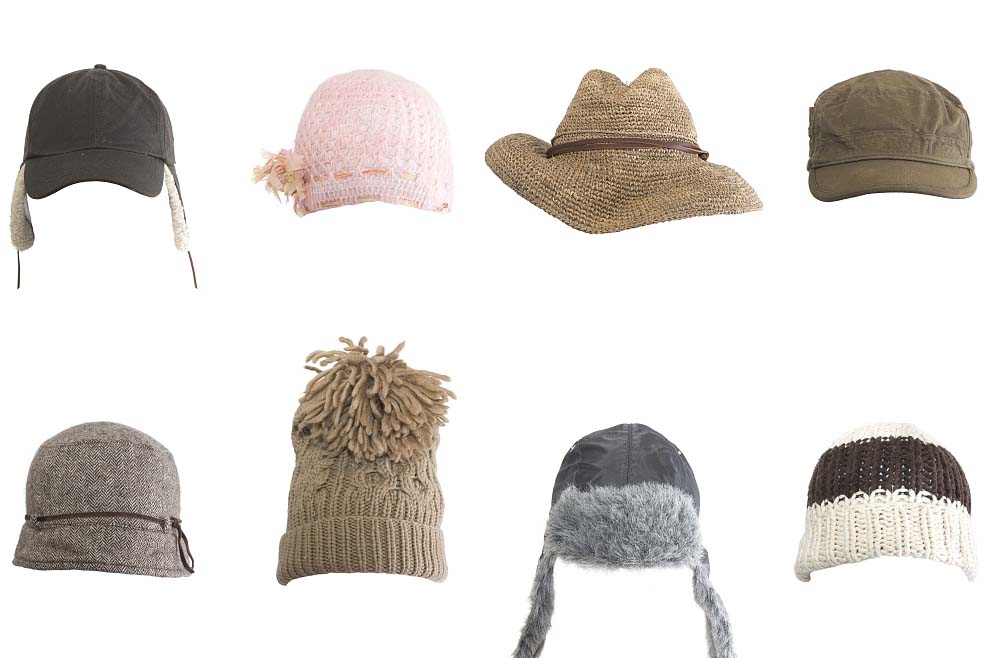 A hat is one of the most used accessories that pull your overall look together. It is practical, fashionable, and has various purposes. People use it for personal to promotional. Custom hats with a crisp, concise, and bold message attract attention. They bring a different level of the game to brand-building efforts. Also, they add a particular character to your e-commerce store. If you are a seller, entrepreneur, or marketing manager, the blog will provide you with all the information to create the most impact with custom embroidery hats.
What makes custom embroidery hats a versatile accessory?
Practical: They are valuable items that people use in their everyday lives. Some products are only gimmicks with no use in our life. People like those for a short time and forget about their existence. For example, fidget spinners were a massive rage two years ago, and many sellers invested enormous money in inventory, only to end with unsold items. But custom embroidery hats have stood the test of time. They are not going anywhere - at least for the next decade. You do not have to worry about losing money and resources.
Multipurpose: People use custom embroidered hats for many things, including fashion accessories, making bold statements with custom messages, gifts, fundraisers, etc. Many people are uncomfortable wearing t-shirts with bold text. They are a perfect solution for them. They are not so big that it will make them uncomfortable and get the message across.
Advertising: The logo, name, and colors are always visible to the other person with custom embroidered hats. They are mobile, and people can use them anywhere, including work settings. They are also reliable and convenient, which guarantees an effective promotion.
Promotional gifting: You can gift custom embroidery hats to customers and clients. They are a potent gift for prospects, social media followers, etc., because they seem thoughtful and create positive brand exposure for your organization.
Unique: People have milked out items like custom t-shirts, hoodies, etc., and might not provide the same exposure. To make a name for yourself, you must stand out from the competition, and custom embroidery hats are a perfect item to achieve this purpose. It is not every day that people get a high-quality promotional hat.
Affordable:custom embroidery hats are budget-friendly compared to items like custom hoodies. At first, they might look expensive, but you remember they are more durable than other promotional clothes. A high-quality hat would last 3-5 years, which is enough time to make enough brand exposure.
Variety:custom embroidery hats come in various shapes and sizes - you have many choices. However, it might also confuse you when you want to use it for the first time. Let us look at the most popular ones and the rationale they might be the right ones for your store and brand.
Snapbacks are firm or six-panel hats with a broad & flat brim and adjustable snap on the back. They split up from the baseball caps and have grown into a symbol of youth style and urban culture. They have a higher profile than other hats, which allows for a higher design. Because they are among the most popular ones, they are worth considering your store and brand.
Dad hats are not only for mature people; they are for anyone who wants to keep a low profile because they are not your face type. They feature a round brim and lower profile for the artwork. These hats are among the most popular ones with every person. It gives you an advantage because there is no intrinsic target niche; pick the designs and start.
Trucker caps

 feature mesh paneling with a high dome and a flat brim. These have an intriguing history because they were the original ones for giveaways and promotions. Since the early 2000s, they have entered the mainstream market and fashion circles. The correlation between the freebies has broken. They are still pretty popular for giveaways. Anyone who wants to promote their business must use them.
Baseball caps originated from the game and have a round crown with a stiff bill in front. They may have an elastic, a plastic prong-in-a-hole, a zipper, velcro, etc., and a logo in front of the cap. Like others, they also have found their place with the mainstream audience.
Fishers/anglers-inspired

bucket hats

 have casual, relaxed vibes. People, including celebrities, use them worldwide. The trend will also continue to rise in the next year. They are one of the best for displaying creative logos and texts.  
Beanies

 are suitable for colder seasons and regions. They provide warmth to users and brand awareness to the brand. Choose from designs like cuffed, cuffless, fishers, pom-poms, etc.
Visors

 are among the favorites among a wide variety of sportspersons. They are best known for their crownless top and association with tennis. They are perfect if you are a brand for sports and outdoor activities.
How to make your artwork embroidery-friendly:
Many people repeat the same mistakes; they think that what worked on t-shirts or hoodies will also work on hats. However, both items are pretty different, and depending on the design, it might not work. Embroidery on hats differs from printing on merch, and you require a different approach. Here are a few vital elements to consider when designing artwork for custom hats.
Use minimalism

 to make a brand impact. People worldwide love the idea. They are also easy to embroider and provide a finished look using tight lines. A basic artwork with fewer details can look lovely against contrasting backgrounds like white threads on black caps. Avoid small detailed designs; they are challenging to embroider and can make the caps expensive.  
Use limited colors: The more colors you use, the more it will be challenging to produce. It might even overpower the artwork. If you want to use many colors, it is better to have bold details to sew. There is also a limitation on the number of colors you can use. Most manufacturers offer 15 colors but 6-thread colors per design.
Choose the embroidery of these three most popular types for customizing hats.
Flat embroidery

 is the most popular and cost-efficient method for hats. It accommodates complex lettering and offers more variations of sizes and spacing. Since it takes less space, it is easier to accommodate longer words/ phrases.

3D puffed embroidery

 emerges from the surface of the caps and gives a dramatic look and texture; you can feel the text and artwork in contrast to the panels. The artwork can rise to 5mm from the surface of the custom hats. They take up more space and are suitable for small designs. It is expensive and time-consuming, and best to reserve for a few special occasions.

Partial 3D puffed embroidery

 uses a combination of the two mentioned methods. Here, you divide the design into two parts and select the process to achieve the desired look. For example, ABC company with ABC is flat, and the Company is 3D.
Use symmetry to make the artwork the hero. A rule used by most designers is to have the design focused on the middle bottom and span outwards. Center your artwork as you do not want to seem lopsided. People like symmetry, and it goes for every design.
Use various places:Often, people limit their artwork to the front when customizing hats. While it looks lovely, there is no need, and you can use various places like the back and sides. For example, use a 3D logo on the front and a name on the sides without a puff.  
Creating an embroidery file: The embroidery machines read the designs differently than printing.
Know about digitization: They need to convert your artwork into a digital format. They use the digitization process before production. A vector file in AI or PDF format works best. Although high-resolution PNG files also work. Remember that each style, i.e., flat and 3D, requires a separate digitized file and might need changes per the size.
Consider your embroidery area:As mentioned earlier, various hats have different design profiles, and the artwork would depend on the region. For example, the artwork suits the front of custom-cuffed beanies and the front and sides of caps. The size ranges from 5.5 inches * 2 inches for the forefront and 2 inches * 1 inch for the sides. For beanies, it is 5 inches * 1.75 inches.
Over to you:
Custom hats are one of the most potent and fun ways to spread brand awareness. They add character to your campaigns and business. However, use only high-quality custom embroidered hats because it reflects on your business. Having a reliable manufacturer helps. EverLighten has helped various startups, large organizations, sports teams, universities, celebrities, etc., for over eighteen years.
DJ Greasy is one of the most popular in the Midwest. He performs in popular bars, nightclubs, and mega events with hundreds of thousands of followers. They wanted to make custom hats for their fans with a logo. He wanted a big logo, and our team explained the challenges behind the production. They worked remarkably hard to keep the size as large as possible without compromising the symmetry and overpowering the caps. They were happy and satisfied with the quality, and his fans grabbed them within hours.
Benefits of working with EverLighten:
Budget-friendly: We customize hats in our factory, which helps customers to get the best prices.
Excellent quality: Customers get custom hats with the best materials, production, and packaging.
Timely delivery: our factory helps deliver orders in the least time.
Non-stop service: Customers can contact the support team anytime for their queries.
Customer-central: We love helping people create their dream hats.
Unlimited customization: Customers can customize every aspect of the custom hats- materials, shapes, sizes, colors, embroidery, etc.
MOQ: We offer the lowest minimum limit in the industry; customers can order as many hats as they need.
Worldwide shipping: EverLighten delivers everywhere, and you can track the orders with an online tool.