Shooting for Success: How to Use Custom Basketballs to Make a Name for Your Brand on the 4th of July| EverLighten
|
Jun, 14 , 23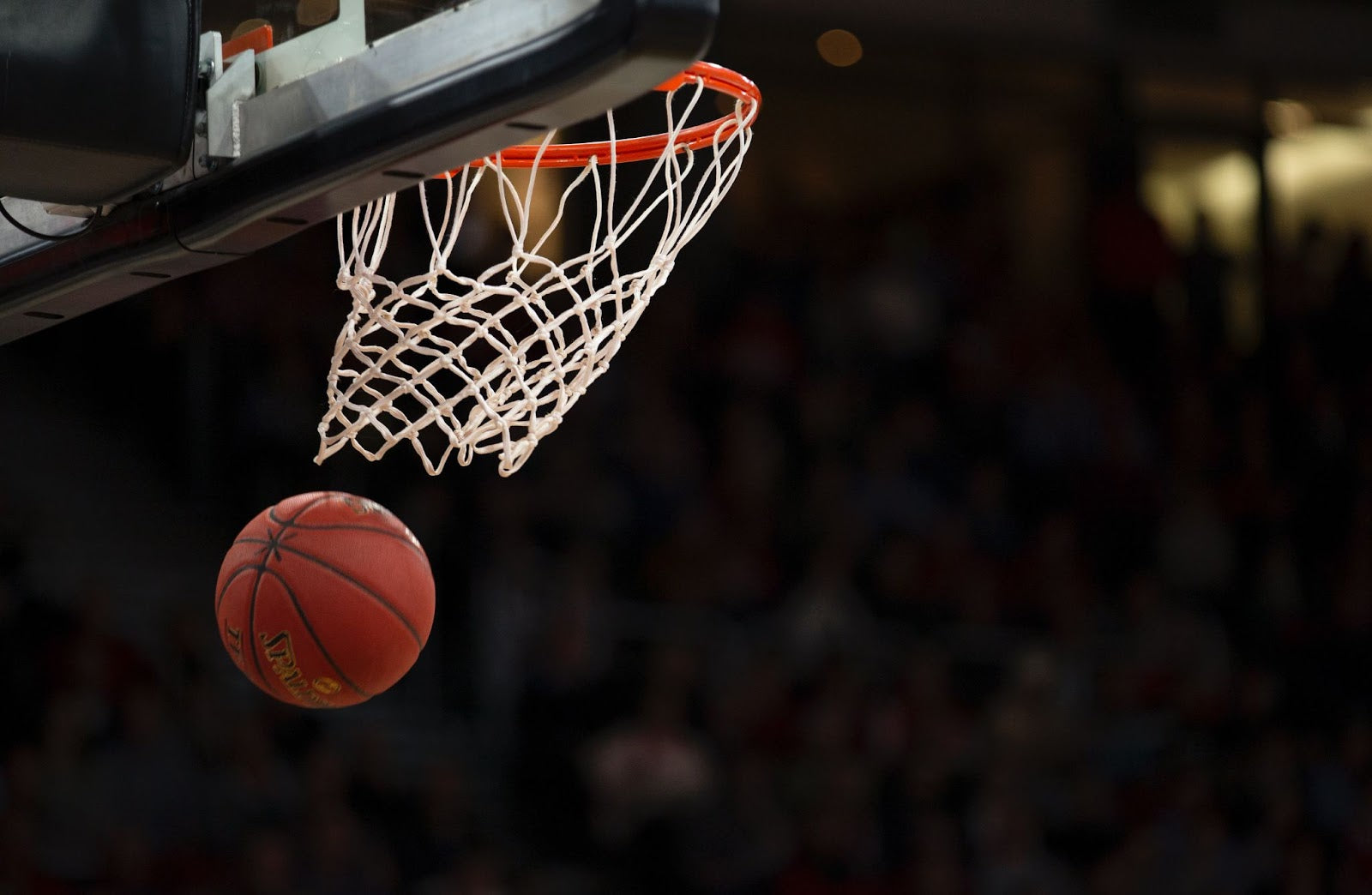 The 4th of July, also known as Independence Day, holds immense significance for Americans as it commemorates the birth of the United States of America. This historic occasion is celebrated nationwide with great enthusiasm, symbolizing the values of liberty, patriotism, and unity. As a business looking to connect with your audience and leveraging the patriotic spirit can be a powerful strategy.
One exciting way to make a lasting impression during this celebration is through custom basketballs. Combining the passion for sports with the patriotic fervor of Independence Day, you can create a unique and memorable promotional tool. Customization adds a personal touch, allowing you to align your brand with the values associated with this important holiday.
We will delve into the power of custom basketballs and how they can enhance your brand's visibility and engagement. We will explore the various aspects of creating custom basketballs and offer practical tips to help you to leverage this opportunity. Let's dive in and discover how custom basketballs hold in celebrating American independence.


Understanding the Power of Customization

Customization has become an increasingly popular marketing tool across various industries. It allows businesses to tailor their products or services to individual preferences, creating a sense of personalization and uniqueness. By offering customized items, you can tap into people's emotional connection with personalized products, enhancing their engagement and loyalty to your brand.
With the 4th of July, the power of customization takes on a whole new level of significance. Americans are deeply proud of their country and its history, and this patriotic fervor is substantial during Independence Day celebrations. By leveraging this sentiment through custom basketballs, you align your brand with the values that resonate with your target audience.
Custom basketballs serve as a tangible representation of your brand's commitment to celebrating American independence. By incorporating patriotic themes, colors, and symbols, you can create a visual connection between your brand and the pride associated with the 4th of July. This customization captures attention and fosters a sense of belonging and camaraderie among your customers.
Furthermore, custom basketballs offer a practical advantage in terms of brand visibility. Sports and recreational activities are popular during the 4th of July celebrations, and basketball is a particularly beloved sport. By distributing or selling custom basketballs, you can ensure that your brand is present during the festivities, reinforcing your visibility and promoting engagement with your target audience.


Custom Basketballs as Effective Marketing Tools

Custom basketballs can be highly effective marketing tools, capturing attention and generating buzz for your brand during the 4th of July celebrations. Here's why custom basketballs are particularly impactful:
Unique Qualities and Benefits of Custom Basketballs

Custom basketballs offer several unique qualities and benefits that make them an ideal choice for promoting your brand during the 4th of July celebrations:
Personalization Options: You can personalize them with your brand's logo, colors, and specific designs related to the 4th of July. This level of customization allows you to align your brand with the patriotic spirit of the occasion, making a memorable impact on your audience.


Versatility: You can use custom basketballs in various settings, such as community events, games, and promotional giveaways. Their versatility ensures your brand gets exposure in different contexts, maximizing its visibility and reach.


Tangible and Long-Lasting:

Custom basketballs

are physical items that people can use. They are a physical representation of your brand. Unlike digital advertisements or fleeting promotions, custom basketballs have a longer lifespan and can continue promoting your brand long after the 4th of July celebrations.


Positive Association:

By associating your brand with the positive emotions and values of American independence,

custom basketballs

create a favorable impression of your brand in the minds of consumers. This positive association can translate into increased brand loyalty and customer engagement.
Designing Your Custom Basketball

Designing a custom basketball that aligns with your brand and the 4th of July theme requires careful consideration. 
Brand Alignment

: Incorporate elements that reflect your brand's identity and values. It could include your logo, brand colors, or tagline. You reinforce brand recognition and strengthen the association between your brand and the patriotic occasion by maintaining consistency with your brand's visual identity.



Patriotic Colors:

Choose colors that evoke a sense of patriotism and align with the 4th of July theme. Red, white, and blue are the classic colors associated with American independence. Incorporating these colors into your design will instantly connect with the audience and create visual harmony.



Symbols and Motifs

: Utilize patriotic symbols and motifs to enhance the 4th of July theme. Consider incorporating elements such as stars, stripes, fireworks, the American flag, or iconic landmarks. These symbols evoke a sense of national pride and further reinforce the connection between your brand and the celebration.



Typography:

Select appropriate fonts and typography that complement your design. The choice of typography can convey a specific tone or style. For a patriotic theme, consider fonts that are bold, strong, and reminiscent of American history and heritage.



Visual Balance:

Ensure a visually balanced design by considering the placement and size of your brand elements, symbols, and text. A well-balanced design will attract attention and create an aesthetically pleasing look.


Printing and Customization Techniques

  

Once you have finalized your design, it's time to consider the printing and customization techniques for your custom basketballs. 
Screen Printing:

Screen printing is a popular and cost-effective method for customizing basketballs. It involves using a mesh screen to transfer ink onto the basketball's surface. This technique allows for vibrant colors and durable prints. However, ensure that the design is suitable for screen printing and that the supplier has experience printing on basketballs.



Digital Printing:

Digital printing offers more flexibility for intricate designs and color variations. This technique uses specialized printers to apply the design to the basketball's surface. Digital printing provides high-resolution prints and allows for customization on a smaller scale. However, it is essential to ensure that the inks used are durable and can withstand the rigors of basketball games.



Heat Transfer:

Heat transfer involves applying a printed design onto the basketball using heat and pressure. The design is printed on transfer paper or film and transferred onto the basketball's surface. This technique suits complex artwork and allows for a wide range of colors. However, ensure that the heat transfer is durable and long-lasting.


How to market your brand with custom basketballs




Partnering with Local Basketball Events 

One effective strategy to maximize the impact of your custom basketballs on the 4th of July is to partner with local basketball leagues, tournaments, or community organizations planning events on that day. Here are the steps to establish partnerships and the benefits they can bring:
Identify Relevant Events:

Research and identify local basketball events scheduled for the 4th of July. Look for leagues, tournaments, community games, or other basketball-related gatherings that align with your target audience and brand values. Consider events that attract a significant number of participants and spectators.



Contact Event Organizers

: Reach out to the organizers of the identified events. Introduce your brand, explain your interest in partnering with their event, and highlight the benefits of collaboration. Provide an overview of your

custom basketballs

and how they can contribute to the event's atmosphere and engagement.



Present Your Brand Proposal:

Prepare a comprehensive brand proposal for event organizers. Outline the specific ways your brand can add value to their event, such as providing custom basketballs for games, offering promotional giveaways, or sponsoring particular aspects of the event. Emphasize the alignment between your brand and the patriotic spirit of the 4th of July.



Negotiate Sponsorship Opportunities:

Discuss with event organizers to negotiate sponsorship opportunities. It could involve financial contributions, providing custom basketballs for games or prizes, displaying banners or signage with your brand logo, or organizing promotional activities during the event. Be open to collaboration and find mutually beneficial arrangements that amplify visibility.


Hosting a 4th of July Basketball Tournament 

Organizing your basketball tournament on the 4th of July can be an excellent way to showcase your brand and create a memorable experience for participants and spectators. Here is a step-by-step guide to planning the event:
Define the Tournament Format:

Determine the format of your basketball tournament, such as 3-on-3 or 5-on-5, and establish the age categories or divisions for participation. Consider the number of teams you can accommodate based on the available resources and time constraints.



Secure a Venue:

Find a suitable venue for the tournament. It could be a local basketball court, a community center, a school gymnasium, or an outdoor facility. Ensure that the venue can accommodate the expected number of teams, has the necessary facilities (e.g., restrooms, seating areas), and complies with safety regulations.



Establish Tournament Rules:

Develop a set of tournament rules that outline the game format, scoring system, time limits, substitution rules, and any other specific regulations. Ensure the standards are fair, consistent, and aligned with standard basketball practices.



Promote Registration:

Create a registration process for teams interested in participating in the tournament. Utilize online registration forms, social media campaigns, local advertising, and partnerships with basketball-related organizations to promote the event and encourage team sign-ups. Consider offering early-bird discounts or incentives to attract registrations.



Coordinate Officials and Staff:

Recruit qualified basketball officials or referees to officiate the games and ensure fair play. Organize a team of volunteers or staff members to assist with scorekeeping, timekeeping, registration, and other event logistics.



Plan Event Schedule:

Develop a detailed event schedule that includes game timings, team matchups, and breaks between games. Consider factors such as warm-up periods, potential tiebreaker procedures, and halftime entertainment or activities to engage participants and spectators.



Incorporate Custom Basketball Promotion:

Showcase your

custom basketballs

throughout the tournament. Use them for warm-up sessions, as game balls, or as prizes for tournament winners. Show banners or signage featuring your brand logo and 4th of July themes. Encourage participants and spectators to share their experiences on social media using branded hashtags.



Engage with Participants:

Create a positive and engaging atmosphere for participants and spectators. Offer food and beverage options, provide seating areas, and organize halftime contests or entertainment to enhance the overall experience. Encourage participants to interact with your brand through promotional activities, giveaways, or branded merchandise.



Capture and Share Highlights:

Document the tournament through photos and videos to capture the excitement and highlights of the event. Share these visuals on your social media channels, website, or promotional materials to extend the reach and impact of your brand beyond the tournament.



Follow-up and Thank You:

After the tournament, thank participants, volunteers, and sponsors. Send out thank-you messages, share event highlights, and request feedback to improve future events. Maintain communication with participants and continue building relationships beyond the tournament.


Utilizing Social Media and Influencers

Social media platforms can amplify your brand's reach and engagement, allowing you to connect with audiences and create buzz around your custom basketballs. 
Create Compelling Content:

Develop visually appealing and engaging content showcasing your custom basketballs in unique ways. Capture high-quality photos and videos highlighting the customization, the 4th of July theme, and the excitement. Use captions, hashtags, and compelling storytelling to captivate your audience.



Utilize Hashtags:

Incorporate relevant hashtags such as #4thofJuly, #IndependenceDay, #Basketball, and your brand-specific hashtags to increase the discoverability of your content. Research popular and trending hashtags related to basketball events, national celebrations, and sports culture to enhance visibility.



Run Contests and Giveaways:

Organize social media contests or giveaways to engage your audience and generate excitement. Encourage participants to share or repost your content, tag friends, or use specific hashtags for a chance to win

custom basketballs

or branded merchandise. It increases brand visibility and expands your reach through user-generated content.



Collaborate with Influencers:

Identify relevant influencers or local basketball personalities who align with your brand values and have a significant following. Reach out to them to collaborate on promoting your custom basketballs. It could involve sponsored posts, product reviews, or influencer takeovers, where they showcase your brand and products to their audience.



User-Generated Content:

Encourage your audience, including participants in your basketball tournament or owners of your

custom basketballs

, to share their experiences on social media. Ask them to tag your brand and use your designated hashtags. Repost and share user-generated content to demonstrate social proof, build community engagement, and further promote your brand.



Engage with Followers:

Respond to comments, messages, and mentions to foster a sense of connection and build relationships with your audience. Show appreciation for their support, answer inquiries, and address concerns promptly. Engaging with your followers humanizes your brand and encourages loyalty.



Paid Advertising:

Consider utilizing paid advertising options on social media platforms to boost the brand's visibility. 


Conclusion

As the 4th of July approaches, it's time to seize the opportunity to leverage this patriotic occasion and make a lasting impression on your brand. Custom basketballs offer a powerful way to promote your brand, capture attention, and generate buzz during this celebratory time.
By understanding the power of customization, you can create custom basketballs that align with your brand and the 4th of July theme. Select appropriate colors, symbols, and patriotic motifs to make them visually appealing and resonate with your audience.
Are you ready to make a lasting impression on the 4th of July? Start designing your custom basketballs, reach out to local basketball events, and leverage the power of social media. Take action now to showcase your brand proudly and create a buzz during this patriotic celebration. Let your custom basketballs symbolize your brand's commitment to American independence and engage with a captivated audience.


FAQs
Can you customize a basketball?

Yes! You can customize basketballs with various designs, logos, names, or graphics through embroidery or printing. Customization options may vary depending on the material and surface of the basketball.



What materials are used to make a basketball? 

Basketballs are primarily made of rubber or synthetic leather for the outer surface, with a butyl rubber bladder for air retention. They also include nylon or polyester winding, adhesive, ink or dyes for graphics, polyester or cotton thread for stitching, and feature foam or cushioning materials for improved bounce and feel.



How to promote custom basketball on Independence Day? 

Create limited edition Independence Day-themed custom basketballs, promote them on social media, collaborate with local sports events, and engage with influencers for endorsements.



What kind of paint do you use to customize a basketball?

Acrylic or specialized fabric paint designed for sports equipment and fabrics are helpful for customizing basketballs. These paints provide durability, flexibility, and adhesion to the ball's surface, allowing for vibrant and long-lasting designs. Choose the ones for sports equipment customization to ensure optimal results.

 

What type of leather are basketballs made of?

Basketballs use synthetic leather, also known as composite leather. This type of leather is artificial material designed to mimic the texture and feel of genuine leather while offering improved durability and consistency. Synthetic leather provides a reliable and consistent surface for better grip and performance during basketball games.

 

Do basketballs use real leather?

No, most modern basketballs do not use leather. Instead, they use synthetic leather or composite materials designed to replicate the texture and performance of real leather while offering enhanced durability and consistency. The use of genuine leather in basketball manufacturing has become less common due to cost, availability, and concerns about ethical sourcing.