Getting Your Embroidery Business Off the Ground without Breaking the Bank | EverLighten
|
Jun, 14 , 23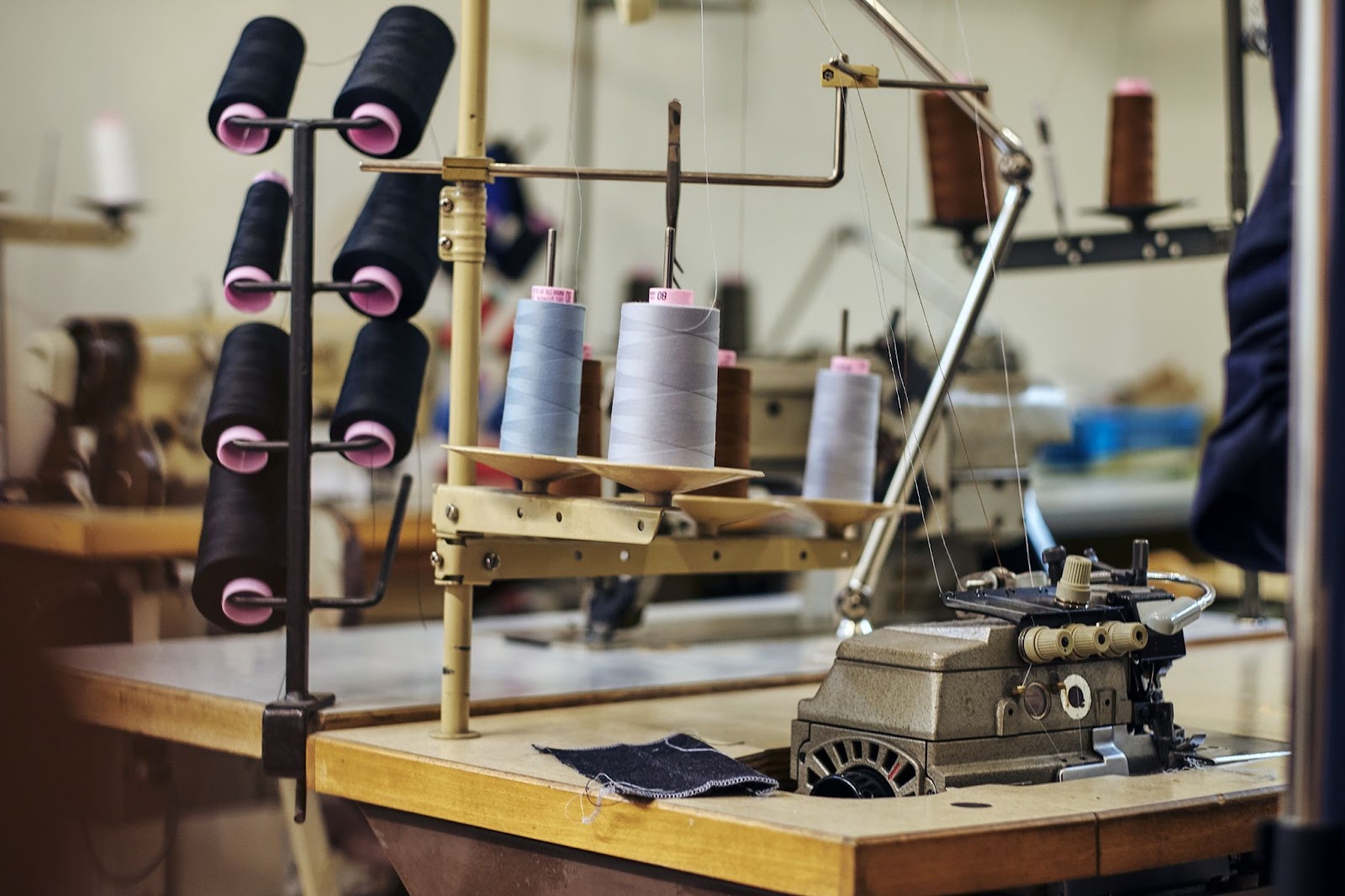 Do you desire to offer individuals a product they adore and a service they have always wanted, but your expertise lies in managing businesses rather than handling production? Do not let your talent and time go to waste. Have you ever contemplated starting an embroidery business?
By adopting the correct mindset and establishing a remarkable partnership, you can even avoid purchasing an embroidery machine or investing much. We have compiled all the essential details to help you progress. Keep reading to discover everything you need to be aware of.
What is the Purpose of an Embroidery Business?

Fundamentally, an embroidery business specializes in providing products adorned with artistic embroidered designs. These products can encompass a wide range, from garments to patches and everything in between. As for the designs themselves, they are entirely dependent on your creativity and business acumen. As the visionary behind the business, you possess designs that captivate people's interest.
While your embroidery business may have originated as a hobby, transitioning from an amateur to an entrepreneur offers numerous advantages. 
Firstly, this venture is highly lucrative. Additionally, it provides flexibility to operate from anywhere while your customer base can extend globally. Perhaps the most significant aspect is its potential for scalability.
The key lies in identifying a gap in the creative market and filling it with embroidered products that resonate with people. Your designs could convey a campaign message, serve as their logo, or captivate individuals through their beauty. Ultimately, the success of your business rests in your hands - create compelling designs, and customers will come to you.


Steps to Start Your Own Custom Embroidery Business
Learn Everything About the Industry

You have heard the phrase knowledge is power – now you need to embody that. It starts with leaping into the business world by learning about the market. Why? It assures that your product will be successful and sell enough to cover your investments.


Furthermore, find where there are holes in the market. What would you – as a consumer – like to see in the market?

Use the time wisely to check out tutorials and speak to people working in the industry and with the consumers. Know their wants so you can provide.  

You will also find a great selection of organizations and clubs. You can join to get into the scene. These trade shows and exhibitions will give you a fascinating insight into embroidery. It will also provide insights into how you can fit into it with your business. 



Discover Your Specialized Market




Regardless of the industry you choose to launch your business in, one of the most valuable pieces of advice you will receive is identifying a niche. You may spread your resources too thin if you attempt to cater to a wide range of products or services. The ultimate objective is establishing yourself as a leading enterprise within a specific, focused market rather than being an average player in a larger, more competitive market.

Trust us on this: that is where the profitability lies! It is why finding a niche is step two, not the first step. It is essential to have a solid understanding of the embroidery industry before determining where your business fits within it. Moreover, having a specific target audience in mind will make your marketing efforts more effective than appealing to a broad range of consumers.

While exploring a few different ideas, we recommend uncovering your niche sooner rather than later to maximize your chances of success.




Embrace the Three Business Roles


It is fascinating to learn that there are three distinct business personalities, each of which holds significant importance. When running your business alone or with a small team, it is crucial to embody all three characteristics to ensure optimal success. Let us refer to them as the Technician, the Manager, and the Entrepreneur.
The Technician represents the creative director of the business. Given your expertise in this area, embodying this role should come naturally to you. While the other personalities may possess a more business-oriented mindset, it is crucial not to let them overshadow the original creator within you - the Technician.
The Manager focuses on organization and efficiency. Acquiring additional knowledge through classes or tutorials may be necessary to excel in this aspect, but the effort will prove worthwhile. Without the Manager, your business will face challenges.
Lastly, we have the Entrepreneur, possessing the vision and drive to jumpstart your business. They serve as the team leader, responsible for generating revenue and driving progress. When determining your niche, achieving success in the market, and setting business goals, trust your instincts and follow your intuition with this role!



Product Selection 


At this stage, you are progressing toward becoming a prosperous business owner, and it is time to approach product selection with practicality. What specific items do you intend to embroider? Similar to the earlier advice on choosing a niche, focus on excelling in a particular area rather than offering a wide range of products.
For instance, the T-shirt market may already be highly saturated. Consider exploring alternatives like hoodies, jackets, or fleece instead. It is crucial to conduct thorough market research before deciding whether it is well-informed rather than arbitrary. Always keep the consumer in mind as you make these choices.



Obtain Your License, Permits, and Insurance


Under no circumstances should you overlook this critical step! Ensuring that you fulfill all legal requirements is crucial when establishing your business. In short, it is not worth taking the risk of avoiding it. When it comes to licenses and permits, it is necessary to determine which ones apply to your specific situation, as they can vary at the federal, state, and local levels.
A great starting point is to research the requirements for business licenses and selling permits. We recommend contacting your local government officials because they can provide guidance and direct you to the appropriate resources to obtain more detailed information.
Once you have completed these necessary steps, you can officially consider yourself a business and prepare to launch. You are almost there, so keep up the momentum!



Establish an Online Presence

 
What would a successful business be without a website? In our digital age, having an online presence is undeniably crucial. Although it may initially appear daunting, especially if you are not tech-savvy, having a website is necessary for your business. It will serve as your primary platform for attracting new customers and generating profits, so ensure it accurately represents you and your company.
Consider collaborating with a service provider to assist you with this aspect, ensuring that your website is professional and exudes confidence. This way, you can guarantee that your website is ready for search engines (SEO), which is essential for marketing.



Implement Your Marketing Plan 


Once you have created a website, develop a comprehensive marketing strategy and determine which aspects you prioritize. While word-of-mouth referrals may have been effective as a hobbyist, they may not be sufficient now that you aim for success.
In addition to your website, focus on leveraging the power of social media and email marketing. The latter is particularly beneficial for nurturing repeat customers by promoting exclusive deals and competitions.
Building a following, attracting subscribers, and fostering engagement are vital components of a thriving business. Ensuring your clients actively engage with your work will increase profit and visibility for your products.



Determine Order Fulfillment Methods

 
When your business revolves around physical products, an essential aspect of your plan involves order fulfillment. How will you efficiently process and ship all of your orders? There are two primary options to consider:
Firstly, you can handle everything yourself. It would entail personally packaging and shipping each order for your embroidered products. The obvious drawback of this approach is the time and effort. However, many individuals appreciate this option because of the personalized touch it provides. You can include thoughtful thank-you notes and other custom elements akin to the experience on platforms like Etsy.
The second option is to outsource the shipping process. While this may result in less personalized packaging, it often proves more cost-effective in the long run and offers increased efficiency. You can ensure timely delivery within specified time frames by utilizing a shipping service. Furthermore, you will know exactly where to turn for resolution if any issues arise. 



Avoid Taking on Everything Alone


The most important lesson for every business owner to grasp is that they do not have to handle every task by themselves. Embrace the power of delegation! Finding ways to collaborate with others, whether through partnerships or by hiring employees, can significantly enhance the professionalism and efficiency of your business, ultimately leading to higher profits.
As you establish your embroidery business without investing in equipment, find a partner that could create the products for you. In many cases, you can also work out a shipping arrangement with these partners. By leveraging the expertise and resources of others, you can streamline your operations and focus on the core aspects of your business.



Establish and Sustain Strong Partnerships and Client Relationships


It is crucial to conduct thorough research and hold meetings with potential partners before finalizing any contracts. Obtain physical copies of the product samples they will create for you, and strive to develop a positive rapport with the designated account manager. Effective communication and healthy relationships with your partners are integral to your business operations.
Equally important is cultivating a good relationship with your clients. Building trust and loyalty with your customers is paramount, encouraging them to return for future embroidery work. Avoid viewing your clients solely as entries in your Customer Relationship Management (CRM) system—genuine engagement is essential, as customers can easily detect insincerity or a purely transactional approach


Start Your Embroidery Business with EverLighten

Save on costs, avoid the hassle, and free up your time by partnering with us at EverLighten. If you are in the early stages of starting an embroidery business, do not stress about managing all the printing and fulfillment of your orders. That is where we come in.
Instead, focus on honing your designs and growing your business. Let us collaborate to leverage your talents and our professional manufacturing expertise.
Contact us now for more information. We will schedule a chat and kickstart a mutually beneficial working relationship. We are excited to hear from you!


FAQs


Is Starting an Embroidery Business Worth It?

The answer is a resounding yes! Launching an embroidery business can be a low-risk, high-reward venture that has the potential to generate substantial profits from the outset. Not only is it cost-effective to establish, but it also offers the flexibility to scale your operations as your customer base expands.



What equipment do I need to start an embroidery business?

To start an embroidery business, you will need the following essential equipment:

Embroidery Machine

Hoops and Frames

Threads and Needles

Stabilizers

Scissors and Trimming Tools 

Heat Press or Iron

Fabric and Garment