19 Ultimate Customized gift ideas for Mother's day 2024 | EverLighten
|
Jun, 14 , 23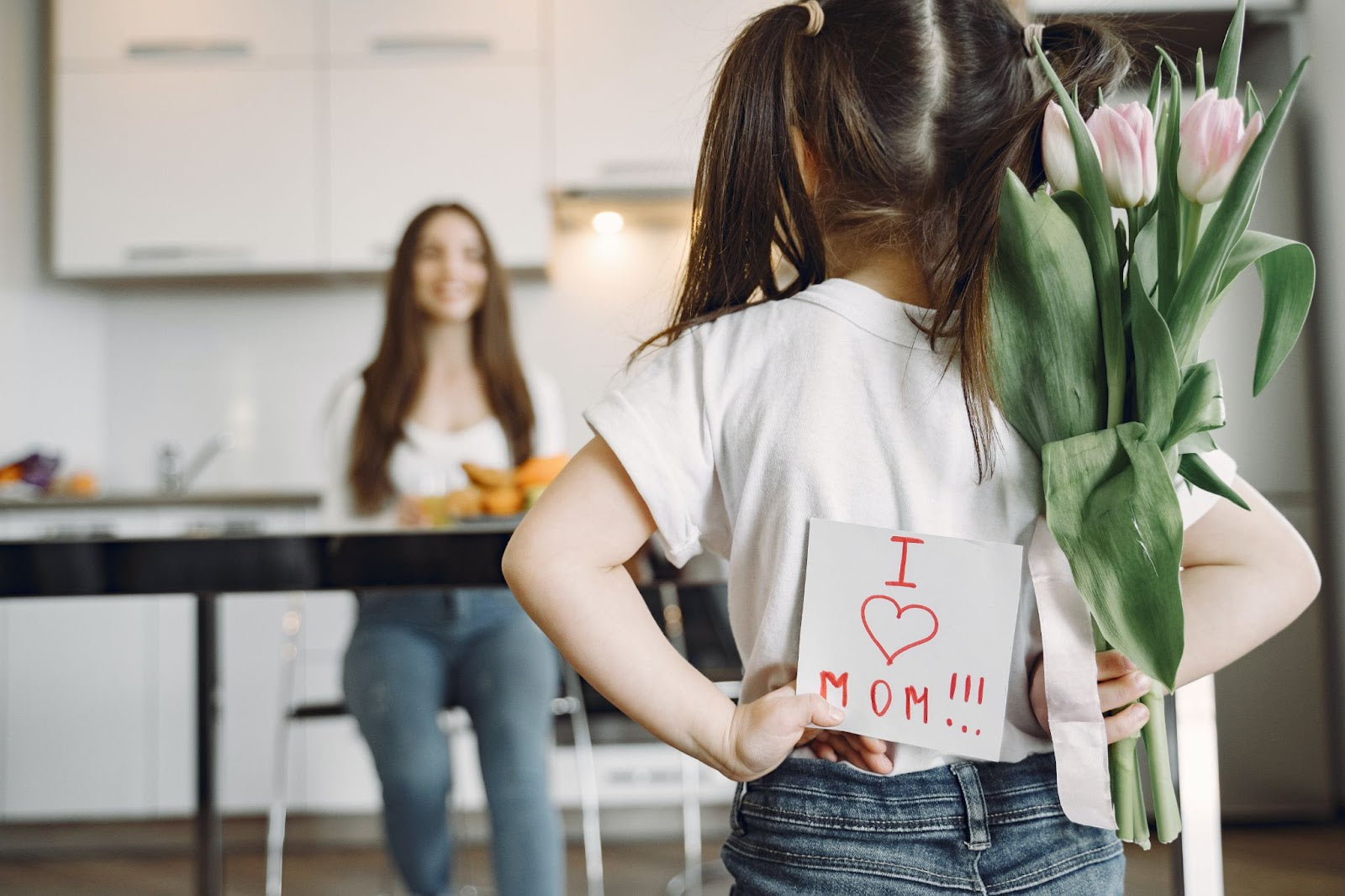 Gifts are exchanged between people of all age groups, cultures, gender, and religious settings all over the world. Gifts are given for a purpose. You can give a gift to someone to show your love, affection, sympathy, and care, or to seek forgiveness for a mistake. Gifts help in making the relationship even stronger. Gifts act as a powerful tool in achieving all of these objectives. Gifts make the receiver feel special. Gifts are also given for congratulating someone and sometimes in times of grief.
When it comes to gifting your mother on an occasion that is specially set for them, 'Mother's Day,' you need to be very proactive. Whatever gift you gift her, it will make her happy. But if you devote some time to analyzing what will make her happy and get a gift designed especially for her, she will be overwhelmed. She will recognize that you haven't simply gone to a gift shop and bought a gift for her. Through a custom gift, she will know how hard you have worked to make her happy. She will be really thankful and feel special, and thus the purpose of your hard work will be obtained. 
But what product should you gift to your mother on Mother's Day is still a question. It is hard to decide on a product, and then customize it. People are confused and sometimes even blank on the item selection to gift to mothers. So, we have shared 19 items that you can consider gifting to your mom on Mother's Day. But, before I share the items that you can use to gift to your moms, let us discuss why it is important to give gifts to your mothers, especially on Mother's Day.
Why should you give gifts to mothers?


Appreciation

: Mothers make a lot of sacrifices for the betterment of their children. Along with their dreams and motives in life, they even sacrifice on a daily basis, for example scheduling their day according to the child's needs. Giving her a gift on Mother's Day will show a sign that you are thankful for and appreciate her hard work.



Strengthening the bond:

 We often get too busy in our lives that we don't devote much of our time to our mothers. This lesser spending of time together sometimes lessens the bond between mother and child. Gifts are a powerful way to regenerate that bond and make it even stronger.



Express that you care:

Giving gifts to your mothers on Mother's Day symbolizes that you remember a day that is important for her. By giving her a gift on this day, express your love and care for her.



Create memories: 

Giving beautiful custom gifts that leave an impression will help you create memories with the most important person in your life.



Brighten the special occasion:

 By giving gifts to mothers on Mother's Day, the special day will be brightened with joy, love, and happiness with your special gifts.
Things to consider before gifting

There are several aspects worth considering before you decide what gift you want to gift to your mother on Mother's Day. Some of them are:


Occasion

Gifts may vary depending on the occasion. Mother's Day is a very special day for women and you should make sure that you gift something that your mother can connect to.



Budget

Budget is a very important factor to consider while deciding the gift. Because it will take a lot of effort to create a custom gift, it is important that you take a rough estimate of your custom gift in advance.



Recipient

Know the likes and dislikes of your mother. Acknowledge what products she already has and what will leave a lasting impression. The custom gift should be something that your mother can connect to immediately.



Timing

Get some free time in advance as custom product manufacturing will take some time. Rushing at the last moment may not get you what you wanted.



Presentation

You cannot hand over the gift bare hands. The gift should be wrapped in a way that creates curiosity to see what's inside. Gift presentation has a lot of importance in creating memories.



Quality

The quality of the gift is most important. Low-quality gifts will not last long and they may dishearten your mother in the future. Which is a strict NO. So, select a manufacturer that provides good quality custom gift items.



Message

You can forward a message through your gift. For example, you can write a beautiful quotation on the gift or the gift itself symbolizes some message. Gifts are powerful ways to pass on your messages that you might not tell them verbally.


Custom Gift Ideas for Moms

Now, let me share some exciting gift ideas for Mother's Day.
Writing her name or printing a family photo on the pillow will be a great way to delight your mother on Mother's Day.



Custom Portrait

:

You can have a hand-drawn family photo or a photo that reminds you of some beautiful moment will be a great gift.



Keychains are one of the essential requirements in our daily lives. Customizing a keychain that best suits her will also be a great option.



You can get embroidery or print on the socks of your mother's choice. Something that could cheer her up. She can use them occasionally or whenever she likes.



If your mother likes to engage herself in DIY projects at home, you can gift her a DIY embroidery kit.



Custom patches with a design of your mother's choice are a great gift option.



Custom Sports Items

:

If your mother likes outdoor activities and has an interest in sports, you can gift her items like custom basketball, custom rackets, or an item that interests her the most.



Custom Jackets

:

Custom jackets that fit her well and are designed thoughtfully are another good option to gift to your mom on Mother's Day.



Women like to wear hoodies just the way men do. You can get a custom hoodie for her.


Coins with some special engraving will count as a great gift idea.


Just like custom hoodies, custom t-shirts are another great option for gift purposes.


Women wear scarves to protect themselves from sunlight or dust, custom scarves will add to their beauty.


Custom face masks that would suit her skin are another exciting option to gift to your mother.


Neck gaiters are easy and quick options for coverage. If your mom uses them, getting one customized for her will be a good gift option.


Custom drinkware like custom bottles, glasses, etc. is loved by women of all age groups. Consider gifting her something like that.


Custom plush toys are widely used as gifts around the world. Try giving this gift to your mom to make the day special.


If your mother loves tech accessories, you can customize them with her name or photo to delight her.


If your mother is a working lady, you can give her custom office supplies like a custom diary


You can gift custom tote bags or purses to your mom. She may use it in her daily life with pride.


Conclusion

You have hundreds of items that you can gift to your Mother. You must consider the likes and dislikes of your mother, and try to know in advance if she is looking for something to buy. Whatever you choose to gift your mother, it must have a personal touch. Custom gifts having a personal touch are one of the best ways to make her feel special on that special day. Personalized gifts succeed in making an emotional attachment with the recipient. The receiver is overwhelmed when she feels that you have made efforts to give her a gift and leave a lasting impression.
If you're still looking for solutions to your problems, seek EverLighten, and we'll help you with the best possible solutions. You must choose EverLighten for your custom product needs because EverLighten offers:
Quality: 

You will get the best quality products at the most competitive prices at EverLighten.



Flexibility:

 We are not stringent in our services, we move as per the client's needs.



Expertise:

 EverLighten has a team of experienced designers and engineers who take care of every little detail in the design and production process.



Variable products: 

 EverLighten manufactures all types of custom products, for example, custom basketball, custom hoodies, custom socks, custom hats, custom shoes, or any other product of your choice.


FAQ
What is the best gift for Mother's Day?

Custom-made gifts are considered as the best gifts for Mother's Day.



Where can I buy gifts for Mother's Day?

You can buy gifts from a gift shop or you can order them online from an authentic store like EverLighten.



What does every mom want on Mother's Day?

Every mom wants to be treated special on Mother's Day. You can make her feel special by giving her gifts on this day.



What makes a good Mother's Day gift?

Any gift created with love and thought to make your mother happy will come up with a good Mother's Day gift. For example, custom gifts take a bit of your energy in deciding and designing the product. While a gift purchased from an online store will not add a personal touch to your gift.