How to use Direct-To-Garment printing for creating custom merch
|
Jun, 08 , 22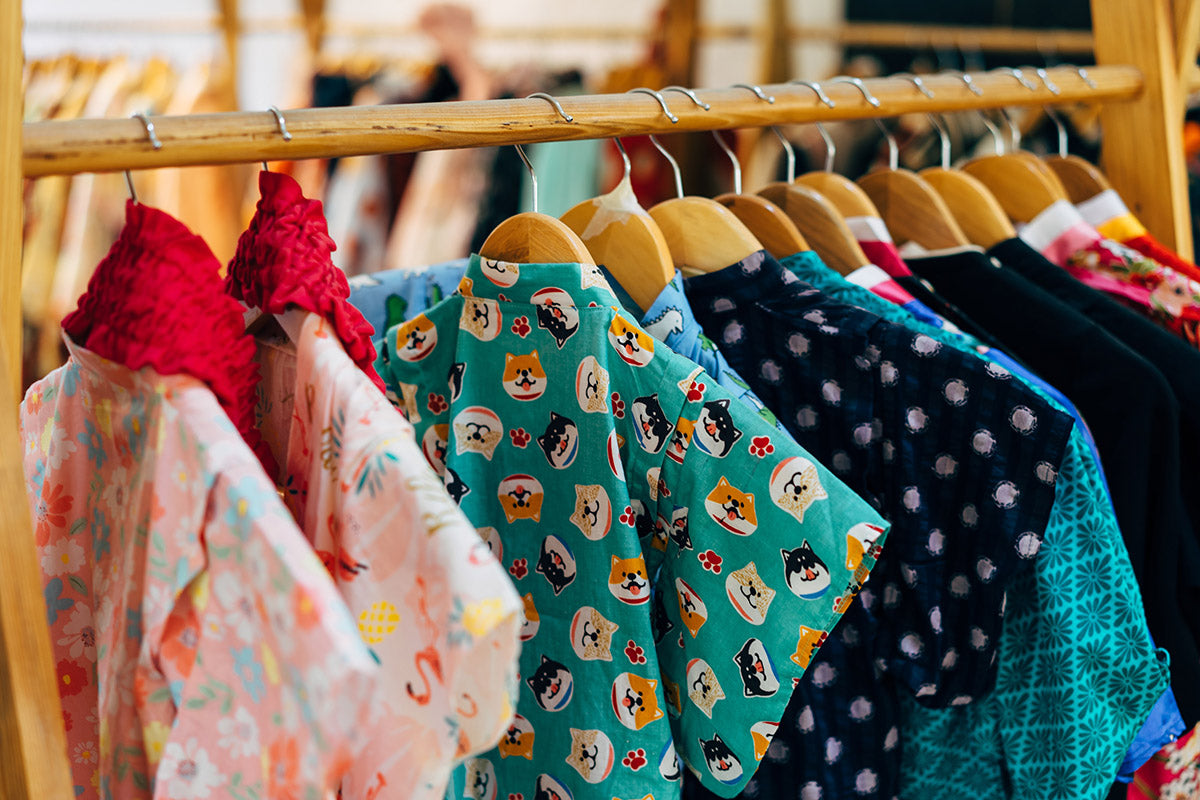 Custom promotional items are lovely for creating brand awareness and making meaningful relationships with clients, customers, and employees. That's why so many businesses are leveraging them; when you search to create your custom branded merch, you will find many different merch and methods of printing your logo. It can become overwhelming to choose the proper process. One of the most popular methods of printing is Direct-to-garment or DTG. You must have worn a garment with DTG printing whether you've heard them. It is a method used for creating detailed prints; when you want to stand out from the competition with vibrant designs, it is the method you need to use. But, what is it? How does it work? What's the cost? What products are best suited for this method? Working knowledge of this printing method will benefit you when you want to create promotional merch or start your print-on-demand business. The blog will provide you with all the information and the advantages of starting your business. 
What is Direct-to-Garment printing? 
The DTG is a printing method in which the ink and designs are applied to the garment directly. It is a pretty popular method among manufacturers because of the ease of printing. Additionally, the process produces vivid colors that stand out. The process is pretty similar to printing on paper and has identical roots with paper printing inkjet machines inspiring the process. It is a quick process compared with another popular method, i.e., screen printing. You can print all kinds of fabrics, including custom t-shirts, custom hoodies, socks, etc. 
DTG printer is a specialized digital printing machine like a large photo printer that directly sprays water-based inks onto the fabric. For high-quality printing, high-quality ink and material are needed, alongwith specialized equipment for pretreatment and heating of the fabrics. 
In today's world, you don't need any of the stated machines to create custom merch; you can outsource to a manufacturer, saving you time and resources for concentrating on the business side. 
Any DTG printing discussion is incomplete without talking about.
Screen printing: 
Before DTG, it was the only printing method for garments, and it used a mesh for printing colors. Each color is printed separately, and several screens are used to produce a multicolored design. The thick ink lays on top of the material and is not soaked into the fabric.
DTG Printing

Screen Printing

Quality

Photo-realistic, high-quality

Vibrant, color saturated, lack details

Minimum order

Less 

More 

Cost 

Affordable for small orders

Suited for printing in bulk 
Sublimation printing: 
It is another popular method known as all-over printing; ink is transferred onto the fabric using heat and pressure. The technique is helpful for a long-lasting vibrant design that doesn't wash out, crack, or peel after washing.
| | | |
| --- | --- | --- |
| | DTG Printing  | Dye Sublimation  |
| Quality  | Photo-realistic, high-quality | Long-lasting, vibrant |
| Minimum order  | One  | More than DTG |
| Cost  | Affordable for small orders | Greater than both  |
| Materials | Cotton | Polyester & blended  |
Dye-sublimation works best in light colors, and it is not suitable for black fabrics. 
What are the best fabrics for DTG?

 
Since the DTG process uses water-based inks, natural fabrics will provide you with the best results because they absorb ink pretty well and get vivid colors embedded directly in the material. 
Cotton
Ring-spun cotton
Combed cotton
Organic cotton
Linen
Other natural fabrics
100% cotton is helpful for the best results, and the lowest limit is 50%. 
Tips for creating the design:
The process provides excellent precision levels in design reproduction, allowing you to create complex designs the same as designed on the computer. The critical point is to save the design in the highest resolution possible for the best print quality. For creating impactful strategies:
Understand your audience:

You need to understand your audience for creating the designs for maximum impact. You can segment them into various groups according to shared interests, traits, needs, etc. E.g., If your target audience is young, you can create designs using bright colors, and if your audience is above forty, you can use more classic colors like black. 

Knowing your purpose:

Understand why you are creating the merch design; do you want to target customers, or are you making it for your employees? You need to create eye-catching designs aligning with your audience's interest and the image you are looking to develop. 

Drawing inspiration:

There are many online resources you can look out for inspiration. Your design needs to connect with receivers to make a positive impact.
Whatever your goals are, you need to strive to make a connection between receivers and your customers. 
How does DTG printing work?
The process uses a particular printer to apply water-based ink directly to the fabric. The clothing fiber absorbs the ink to create your company logo/ design. We can divide the process into seven simple steps: 
Design creation:

A graphic design software is used for creating the logo/ design. Don't worry; if you don't have a designer with you, EverLighten helps to bring your design to life with its in-house designers. 

Sending design to the printer

:

After the procedure is ready, it is sent to the DTG machine; the print driver provides machine instructions for the design printing. 
Garment pretreatment:

Before the process, the garment is pretreated using a machine; it prepares the fabric for printing. 

Garment drying:

The garment is dried using a heat press for 20-30 seconds with a temperature of about 330 degrees Fahrenheit.  

Position the merch

:

The fabric is positioned on the plate and locked into place using a hoop. 
Design printing:

The design is printed according to the instructions programmed into the DTG printer. 

Fabric curing:

After the printing, the fabric is taken back to the heat press for curing; silicon paper is used for covering and protecting the design during the process. 
Types of equipment needed for DTG printing

:

 
A computer is used to create the design using software; different manufacturers use different types of software. 
A pretreatment machine is used for preparing the fabric before the printing process. 
A heat press is used for drying the material after pretreating and curing after the procedure. 
DTG printer: is used for the design/ logo printing. 
Ink: water-based ink is used for design creation. 
Advantages of DTG printing:
The method is preferred by organizations, entrepreneurs, artists, etc. because of the following advantages: 
Natural feel:

Since the process embeds the ink directly into the fabric, the design is not raised from the surface, giving a soft feel; the design is also breathable making it comfortable to wear even with larger designs. 

Excellent design quality:

The process provides high-print quality with more essential details in a full-color spectrum giving a vibrant print. 

Environmentally friendly:

Since the process uses water-based inks, it has less impact on the environment. You can use the point in your marketing strategies to connect with people. 
Disadvantages of DTG printing:
Some of the disadvantages making the process not suitable in every situation: 
Limitation on fabric type:

Although the process has revolutionized apparel printing, it needs at least a 50% cotton blend in the fabric for ink absorption. 

Application surface limitation:

The smaller the print area, the less effort and high-quality you will get. Additional print requires a lot of manual setups, unlike other processes. 

Not suitable for bulk orders:

The process is slower than other printing processes. However, it's ideal for on-demand printing for small orders without a rush. 
Using the DTG printing method, you can create a wide range of apparel and accessories, including custom socks, custom t-shirts, custom hoodies, etc. Connecting with a dedicated manufacturer like EverLighten will help you create high-quality products with beautiful designs. It will allow you to create apparel from scratch, i.e., materials, styles, etc., without keeping an inventory of products. They have eighteen years of experience helping startups, large organizations, colleges, universities, sports teams, celebrities, and individuals create their dream custom merch. 
Best pricing: They are a factory for producing custom products and not intermediaries, ensuring customers always get the best prices. 
Quality in every product: They use top-quality materials and the latest processes to produce products. 
Real people, outstanding service: EverLighten loves helping; they offer various options, including eco-friendly. 
Designs to impress: Your product design will look as you imagined with help from in-house designers.  
No minimum order requirement: You can order any number of products you need; they accept every order without a minimum limit. 
Worldwide shipping: They deliver worldwide, and customers can track their orders online with an order tracking tool.
For more information and design, visit EverLighten.com.