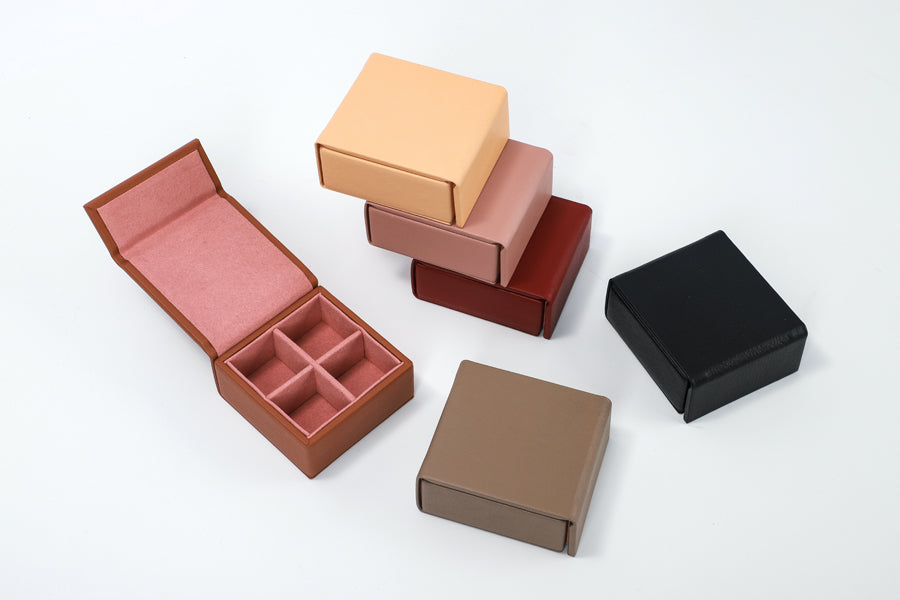 How to Package your Products?
When your consumers are actively screening various products simultaneously, the secret to making your products stand out is to wisely select the packaging.
The Benefits of Custom Package
Custom package has various benefits. Here are three benefits as below.
▸Build Your Brand
If you want to please your customer and encourage them to purchase again, the package is important. According to a survey by Shorr Packaging Corp., only 11% of customers are completely satisfied with the packaging.
As a retailer, you have to focus on the overall customer experience and design a unique package to further build your brand. When you put your heart in the package, you can make your products stand out from the competitors, and you'll get your customers returning for more.
▸Increase Brand Recognition
Have you ever wondered why consumers recognize branded products immediately? The answer lies in the product packaging. The right fonts and colors can not only improve brand recognition but also increase cognitive recall. Therefore, it is important to increase brand recognition by customizing your own product packaging.
▸Excite Your Customers with Beautiful Presentation
When people receive a present, the first sight is the package. Similarly, the first sight of a product is also the package. Some retailers like to add new ideas to their packaging. For example, Walmart sometimes prints the company's name in bright letters on the side of the box.
Nowadays, People like to receive gifts. Therefore, you have to make them feel that today is their birthday, adding some extra decorations, such as a beautiful tissue, or even a personalized card. If you are a small company, a greeting with the customer's name inside the box will make them feel special.
Tips to Product Packaging Success
If you want to make your product stand out, your packaging should include what makes your brand different. When you design the packaging, you have to focus on how the packaging can improve the overall consumer experience.
Some certain colors and images will impact the moods and decisions of your consumers in some certain. If you want to make the packaging more popular, you can hire an experienced packaging designer or team to bring your brand image to customers' life through your packaging. They will help you choose the right design and color scheme, which will meet all your needs.
As product packaging can make your sales from a downturn to bump, here are four ways to help your products win more sales by packaging.
1. Know your target market to make an impact
For excellent packaging design, the first thing you have to consider is the demographic background. If you want to succeed in a highly competitive market, it is really important to understand the target customers who need it. Then, you should know the preferences and buying habits of your target audience and customize your packaging accordingly.
2. Make low-cost packaging look chic with customization
Good packaging does not mean expensiveness. Some brands even package their products with a simple item, which has a deep impact. You can add layers, textures, or stylish typography to enhance your packaging strategy. In fact, simple packaging design will be more effective.
3. Use clever packaging to create an unboxing experience
Nothing is more effective than stimulating emotional investment. Just as people like to open the packaging of Apple products. If you want to make your consumers impressive by the product packaging, you must pay attention to the design. You can provide an interesting, hands-on experience to the packaging, which will definitely jump off the shelf and enter the shopping cart.
4. Go eco-friendly with the design to boost your brand identity
Any product packaging that can be reused or recycled will definitely attract eco-conscious consumers, such as Puma. If your packaging has a positive environmental impact, you can make great strides in the market.
Four Popular Packages
The packaging is a great way to connect a customer with your brand. Nowadays, most companies focus on the most fashionable and social media shareable packaging as their advertisement and marketing strategies. They are integrating unique and creative ideas into the packaging to catch customer's eyes and exponentially increase brand awareness and exposure.
As creative packaging can improve your business, you have to consider creating more competitive and personalized packages to meet the customer's needs. However, it is difficult to find a balance between spreading the brand through packaging and managing the budget.
Here are various creative packaging design ideas for your reference, which definitely impress customers and will not break your budget!
▸Custom Poly Bags
Polybags are one of the most cost-effective packaging, which is made of plastic film material and often used for packaging food, chemicals, flowers, magazines, etc. As plastic bags are easy to produce, they have become a popular choice for many companies. Although they are very common, poly bags can be fully customized such as adding a logo, image, or sentences.
▸Custom Paper Bags
Many retailers choose paper bags to package their clothes because of their convenience and cost-effectiveness. As they are environmentally friendly, paper bags are often used by some grocery stores to reduce environmental problems and establish brand awareness as an eco-friendly business. Also, paper bags can also be fully customized in style, sizes, shape, etc.
▸Custom Side Gusset Bags
Side gusset bags are designed to create a dense environment to help maintain the flavor of the product and prevent any bacteria coming in, which are popular among the tea, coffee, and baking industries. Besides, side gusset bags can also a popular choice for bedding and clothing products to keep it safe and tight. These side gusset bags can be personalized in many areas, including materials, types, etc.
▸Custom Rigid Boxes
Rigid boxes are often seen in many high-end retail and electronic stores, which are designed to provide products with the best appearance and most durable packaging. Apple often uses rigid boxes to package the iPhone, which is made of condensed paperboard four times thicker than the standard paperboard. Although they are more expensive than the packages above, custom rigid boxes are still affordable.
For more info, please visit our website www.everlighten.com.