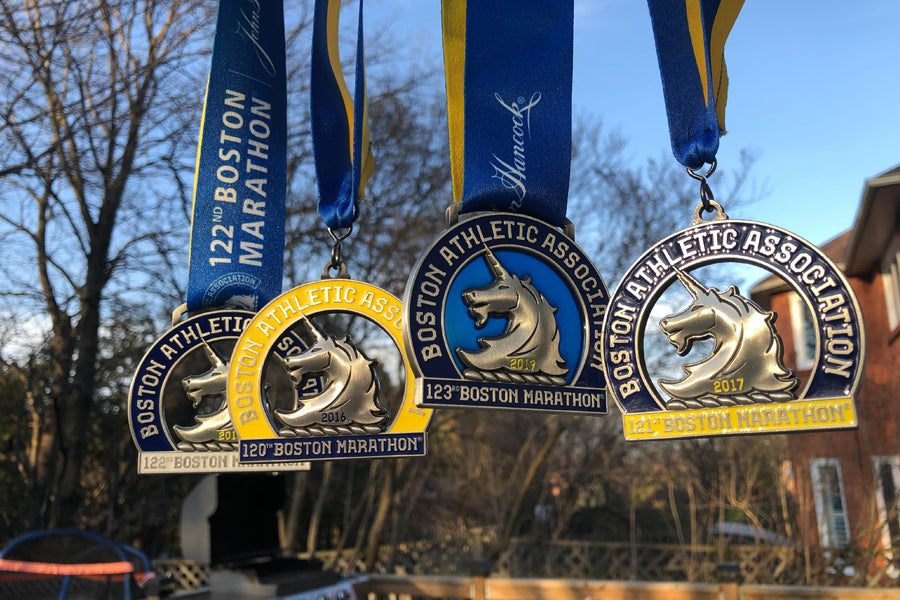 Medals are a great way to award individuals or groups. When you organize an event, you can customize a medal to make it memorable and unforgettable. Here are some tips to help you make your custom medals stand out.
The History of Medals
When it comes to medals, the tradition of awarding medals to soldiers can be traced back to the American War of independence. On August 7, 1782, General George Washington made the Badge of Military Merit, which is a piece of heart-shaped cloth. The government used it to acknowledge extraordinary courage or loyalty.
During the Revolutionary War, only three soldiers were awarded the Badge of Military Merit for their outstanding achievements. They are allowed to pass through guards and sentries without challenge.
Before 1932, no such awards were made. To commemorate the 200th anniversary of George Washington's birth, General Douglas MacArthur revived the tradition by proposing a new medal, which is rewarded meritorious acts. The revised reward is still a rewarding meritorious service.
On July 14, 1862, President Lincoln signed the legislation creating the Army Medal of Honor for soldiers in the army. The Congress only approved the award of the Medal of Honor for officers the following year. These medals were awarded "to be bestowed upon such petty officers, seamen, landsmen, and Marines as shall most distinguish themselves by their gallantry and other seamanlike qualities during the present war".
Although it was made for the Civil War, Congress adopted the Medal of Honor as a permanent decoration.
If you're looking for a recognition or award product for a marathon, promotion, ceremony, club membership, fundraiser, wedding, or just for fun collection, our custom medals are an incredible choice.
Custom award medals, such as basketball medals, hockey medals, football medals, swimming medals, track and field medals, wrestling medals and football medals, will show the winners a sense of pride, accomplishment, and victory at any age and recognize the work individuals pay, the unity of the team and the importance of the event itself.
It is a challenge to organize a competition or sporting event. However, it is so important to achieving people's goals by bringing them together and promoting physical health. To encourage them to work harder and make progress in the future. Working with us to create custom race medals and give your participants the "congratulations" they deserve!
Custom personalized medals are a unique way to increase brand awareness while simultaneously awarding your team, employees, customers, and business partners. You can customize everything you want in the medal, including the logo, words, and images.
When you design custom medals, the first thing you should consider is the target recipients and the purpose. Is it for a sports team, or an event raising money for a particular charity? After that, here are many factors to help you design better custom medals.
Shape
You can design the medal with a regular shape such as round, oval, and rectangle. Besides, you can also customize your medals with different shapes which can convey various effects. For example, shield shape, on the one hand, is a symbol of the couple's hardness with softness. On the other hand, it means teamwork. The shield shape is usually used for running medals or projects that require people to work together. A medal with personalized shape will make your products different immediately.
Margin
There are various margins for your selection. For example, many gold medals use ear of wheat to embellish, which stands for hope and achievements. The ribbon is a popular choice for custom medals, which allows you to add some texts to make your products vivid. Besides, the star and moon are also great options.
Center
You can design everything in the center, which convey different ideas. You can design distinctive images such as a crown, which is a symbol of authority and popular for dancing competition, makeup party, or talent show. Texts also receive a lot of popularity among customers, which are used to award those people who achieve success.
The first thing to make custom medals is to choose a reliable manufacture. If you want to make high-quality medals at an affordable price, EverLighten is your choice. EverLighten is the main retailer of custom medals. We are offering a wide range of medals. A large number of our custom medals can be customized with great embossed design to entirely address the requirement of your occasion or presentation.
As a leading product manufacturer, EverLighten's custom medals make certain to accommodate your gift-giving needs with years of experience. We are here to furnish our clients with the most excellent items at affordable prices. In addition, our professional staffs are expertly trained to assist you through each progression of the procedure regardless of how much your budget might be.
At EverLighten, making custom medals are very easy and simple.
We are using these steps to deliver medals with the best quality.
Step 1: Send us an idea/sketch for your custom medals or you can send your logo.
Step 2: Our professional designers will design your medals.
Step 3: Make the payment.
Step 4: We will send you a sample for approval.
Step 5: If you want changes then you can give advice. We will modify it for you.
Step 6: After completing all steps, we will process the production.
Step 7: After the production stage, we will deliver your order to your door as soon as possible.
Normally, the sample time is about 2 days. We require 5 days for production and delivery time is about 3 days. So you can get your order within 10-12 days and it is the maximum time.
If you want to make custom medals with high quality, EverLighten is the best choice for you. The price for the custom medals can vary according to the medals style, coin size, quantity, and other options you select. Please visit our website to request a quote.
For more info, please visit our website www.everlighten.com.