custom patches
How to market your apparel brand using custom patches
|
Aug, 09 , 22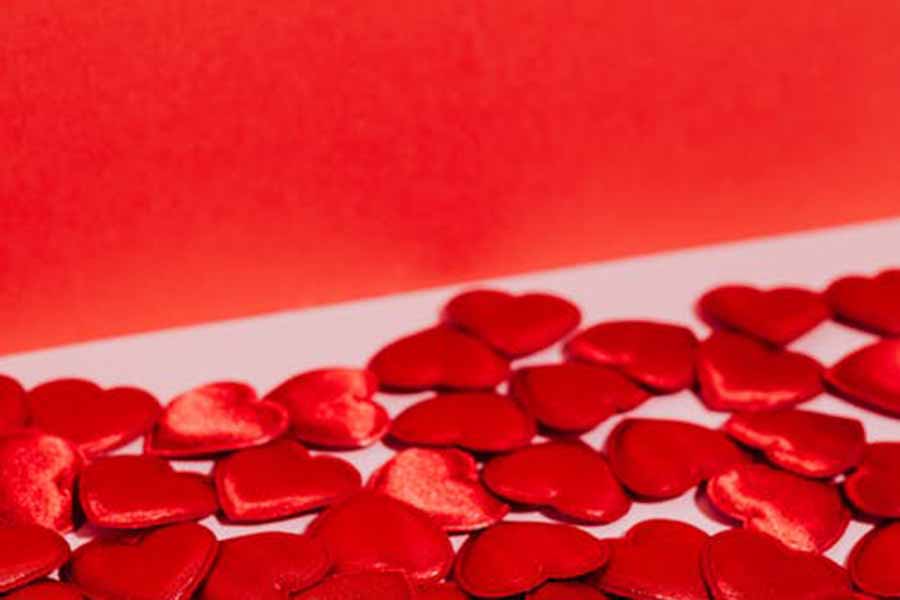 Imagine the clothes you are wearing right now. Why did you buy them? Is it the design you liked? Are they comfortable? Do they complete an outfit when put together? If you are like a regular person, it's probably a combination of the mentioned and various other factors. But, When you stop for a moment and think about how you know about the brand, then the answer: you saw an ad or heard from an acquaintance. Businesses worldwide fight for consumers' attention and spend hundreds of thousands of dollars on advertisements. Yet marketing a clothing brand is quite challenging; the landscape keeps evolving, and new trends come and go fast. However, few methods have stood the test and gotten attention without spending much. One of those methods is using custom embroidered patches. With a solid marketing strategy, high-quality patches, and a bit of know-how, you can market your clothing brand or store to stand out.
Before you start using custom embroidered patches to promote your apparel business, you should know the features of winning patches:
Thoughtful design: Unique and well-thought-out design with your brand logo, colors, and message are vital to making lovely patches. Please ensure the composition doesn't look crowded, the colors are bright, and the text is clear and readable easily. It might sound a lot but are easier to create once you start looking at designs.
High-quality materials:There are numerous options like polyester, felt, twill, nylon, etc. The materials choice will depend upon the type of look you want and your budget. E.g., embroidered patches provide a traditional look while leather patches look vintage; they are also less expensive than the latter ones. Choose the materials that will look aesthetic on most apparel and accessories.
Durable backing:Once your patch is attached, it needs to stay there for a long time. It is possible with durable and reliable backing. People should be able to apply the patches easily. There are various options, including classic iron-on, velcro, glue-on, thin plastic, pin, and magnetic.
Production quality:Unless you are super crafty and doing it yourself, you must rely on a manufacturer. The quality will depend upon the process, machines, etc. It would be best to look at a physical sample before ordering bulk to ensure high-quality patches.  
Affordability:You can shell out big bucks or can be a miser; both approaches are not ideal. You need to keep a balance and look for custom patches at fair prices to allow the campaign to run for a long time and be impactful.
Usefulness:You want customers to see the patches and understand what to do and where to apply immediately. It will happen when you create for a specific purpose, like putting on t-shirts or hats.
Tips:
Use custom embroidered patches people can use to connect

:Every custom patch should tell a story about your brand and help customers imagine themselves wearing your apparel. There is no reason to fill your patches with irrelevant information; a simple design often works better to make an impression. Step out of your workplace and see how others are doing it; showcase your patches in action with videos on social media. Invite people to share their views and showcase the process of design. Show them how the custom patches will make the apparel more appealing.
Craft patches to make your brand stand out: You don't want to be like another brand in the market. Custom patches are a quick, fun, and engaging way to connect with customers. You should include patches in all your clothes - from t-shirts to jackets to caps and jeans. You can create fun videos and provide tips on turning their simple clothes into style statements.
Be active in online and offline communities: Customer engagement is one of the most crucial factors for making your business successful; it applies to online and offline communities. Post pictures of custom patches and other branded items for more engagement. Whenever possible, attend events in your community and sponsor the events. Ask them to wear the branded patches in return. E.g., you can sponsor a walkathon or 5k with your t-shirts or shorts with the custom patches. Make it easy for people to take off the patches and use the apparel after the event.
 Encourage user-generated content in any form like images, videos, etc. Ask the online community to show off your custom patcheson different apparel. These will boost your brand's authenticity by telling the rest of the audience: that they can trust your brand. People are intelligent, and you can get ideas about your future products from their posts. E.g., a jacket ornate with iconic pop-culture patches.
Run giveaway campaigns to get the most eyes on your brand. But, remember, you don't have to spend huge money. People love free stuff, and even items like custom patches are enough to initiate more engagement. Run a giveaway and ask your customers to show new ways of using the patches and apparel.
Join forces with micro-influencers to boost your apparel business. Start with a searching influencer in your niche and sponsor their content. Ask them to wear your custom patches in their videos. People will notice your brand seeing their favorite influencers dawning your custom patches.
Master promotions with custom patches:
It is a dream time for every apparel business. Although new methods can be intimidating, they are worth experimenting with if they do not cost much money. To make the most of this method, you must create high-quality patches. Try out these tips and connect with a dedicated manufacturer like EverLighten. They have eighteen years of experience manufacturing patches for every company, including apparel, sports, huge multinationals, etc.
The Heating and Cooling Co., Ltd are a reliable name for the last twenty-five years. They were looking to turn themselves into a brand and contacted our team. After discussions, we understood their needs and suggested creating
custom patches
for its employees' uniforms. Whenever people see them, they will remember the company's name. It is one of the most budget-friendly ways to market subtly. We customized 100-patches as a sample. They were pleased with the quality and asked us to move with the production. EverLighten has created over 20,000 patches for them. They are satisfied with our quality and consistency.
Best pricing:they are a dedicated factory for producing custom patches and not intermediaries; customers always get the best price.
Quality without a compromise:they use premium-quality materials and the latest processes.
Fast turnaround time:they provide the quickest delivery for every order.
24*7 support:you can contact us anytime; they provide round-the-clock support.
Rele, phenomenal serviceal peop:EverLighten loves helping; they offer various options for every patch.
Free design help and unlimited customization:the custom patches will look as you imagined; they also provide endless customization.
No MOQ requirement:you can order as many patches as you need; they accept orders without a minimum limit.
Worldwide shipping:they deliver worldwide; customers can track their orders anytime with an order tracking tool.