Custom Socks
Tips to create the best custom socks for traveling
|
Aug, 10 , 22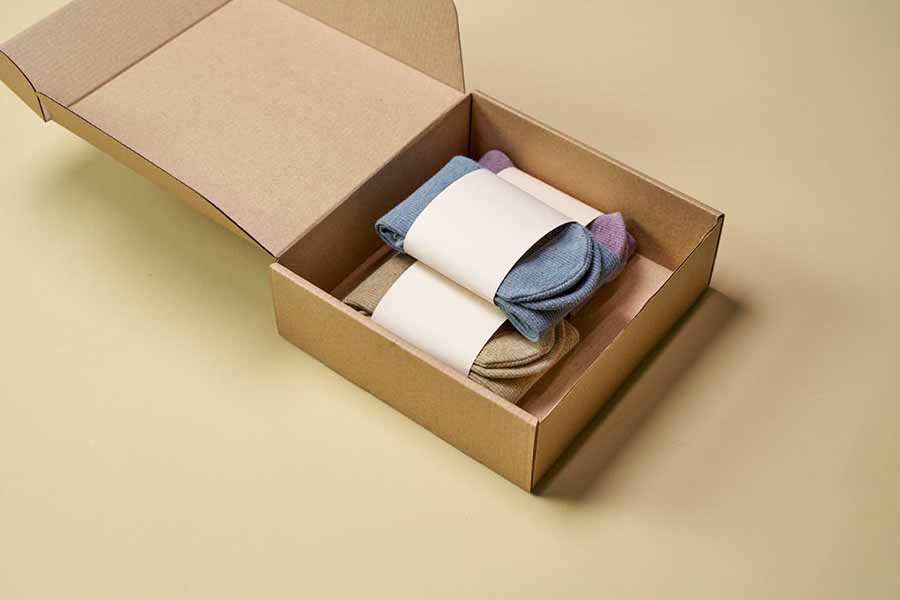 For traveling and adventures, there is a world of possibilities. They take the stress off, help gain new experiences, and provide beautiful memories for life. However, you must be comfortable to enjoy traveling to the fullest. Seasoned travelers know the importance of
custom socks
; they are luggage staples. So, if you are a business or individual, the blog will provide you with all the information to create the best custom travel socks.
Anatomy of ideal travel socks
The fit and construction of a travel sock are of utmost importance. Often while traveling, wear the same pair of socks regularly; they need to snug your feet comfortably without feeling much tight.
Toe seam is one critical area that doesn't get the attention it deserves. A bulky or coarse seam can cause discomfort on long walks or treks. Choose a smooth flat seam or seamless socks.
People with delicate feet should choose hypoallergenic materials to avoid discomfort. It prevents allergic reactions when you wear socks for a long duration.
A supportive arch brace helps travel; they will provide optimal support for long walks and hiking. It mirrors the arch of boots and complements wonderfully.
You require various cushioning options for different activities. If your trip itinerary is cresting a mountain range, it would be better to choose thick cushions. For moderate walks in warm weather, you need to choose ultra-light cushioning.
A travel sock is not only about cushioning; they need to provide ventilation for breathability and comfort.
Best custom socks for travel
During the 70s, tube socks were popular, and people used them for every purpose. But, sock technology has come far; you can create
custom socks
 for specific purposes. They have built-in arch support, ventilating mesh zones, etc. Savvy travelers don't use generic socks and get more helpful options.
Custom compression socks are tall, light, and tight-fitting. People have used them for airplanes traveling, and other places like gaming, where it requires sitting down for long hours. With optimal pressure, it fights the effects of gravity to prevent fluid build-up in the legs. They have graduated compression, i.e., the sock is tighter at the ankles and gets lighter as it moves up the leg.
If someone is prone to swelling or recovering from some injury, wear compression socks while traveling. We recommend wool compression socks with 10-20 mmHg; if not, specified by a physical therapist or doctor. However, anyone can wear it for all-day comfort.  
One advantage of custom compression socks is the ability to create the design you want and not be limited to the traditional distinct orthopedic way. You can see the socks in pharmacies with their typical neutral colors and synthetic materials.
The wool compression socks are also helpful for skiing, snowboarding, hiking, and other outdoor activities.
Custom pressure-free socks are the opposite of compression socks. They are best for long walks in a foreign city, hiking, or sitting comfortably in an open restaurant enjoying the local flavors. These socks are comfortable to wear all day long and minimize the possibility of constriction.
They manufactured the socks to follow the natural contours of the leg and feet. It is opposite to the generic socks that stretch around the calves to leave an indentation. With non-binding across the top, they help to ease the pressure.
Best materials for custom travel socks
There are different options for these socks. But, there are others not so suitable for manufacturing them.
Cotton: It is no surprise because breathability provides optimal comfort for long durations. However, they are not the ideal material for custom socks for traveling. The reason is being super absorbent. When you get your feet wet, it traps moisture against the skin; you will feel uncomfortable. It can cause foot infections from bacteria and fungus. You don't want to ruin your trip and look for medicines.
Synthetic fibers like polyester, rayon, nylon, etc., are durable and wick moisture away from the skin. They are ideal for providing compression, but you can't use 100% synthetic materials to create custom travel socks. Unless you wear meshy sneakers or breathable boots, the moisture will stick in the shoes; it can cause odor and blisters.
Wool: when people think of wool socks, they either think of them as winter wear or itchy socks. However, with the latest technologies and varieties, they are helpful for custom travel socks. Here are some reasons why you should consider wool:
Better moisture management: Wool absorbs moisture and holds within the fabric, unlike cotton traps next to the skin.
Anti-bacterial:Wool is anti-bacterial and prevents the growth of other germs. Since bacteria cause odor, you can wear a woolen sock many times before washing. It comes in handy when traveling; you can wear it without getting infected.
Temperature regulation:wool fiber creates a microclimate allowing feet to be at the optimal temperature. Contrary to popular belief, wool socks are for every season and temperature, not for winters only.
Happy traveling with custom socks
Ultimately, the best socks are the most comfortable. With limited luggage space, it would be better to carry socks suitable for multiple occasions. If you are in the travel, hiking, or outdoor adventure business, you can use custom socks for selling or brand awareness.
Custom socks
 for a specific purpose take experience and expertise to manufacture. EverLighten has been producing custom socks for eighteen years for various industries, including travel, gaming, medical, etc.
Don is a professional rugby player for England. He is also an avid gamer who wanted to bring wellness to gaming with specific gear. For his brand - The Gaming Athlete - they wanted to create custom compression socks to keep the feet comfortable during long gaming sessions. After being disappointed with various manufacturers, they contacted our team - going through a massive list of positive reviews on different websites. We had a product meeting to understand their needs and requirements. Our team helped them understand the entire process and provided various options regarding materials, size, colors, etc. All the hard work and patience paid off after they praised us. Now, they are running a successful business.
Like Don, you can also become successful with custom socks by partnering with EverLighten.
Best pricing: they are a dedicated factory for producing custom socks and not intermediaries; customers always get the best price.
Quality without a compromise: they use premium-quality materials and the latest processes.
Fast turnaround time: they provide the quickest delivery for every order.
24*7 support: you can contact us anytime; they provide round-the-clock support.
Real people, phenomenal service: EverLighten loves helping; they offer various options for every patch.
Free design help and unlimited customization: the custom socks will look as you imagined; they also provide endless customization.
No MOQ requirement: you can order as many socks as you need; they accept orders without a minimum limit.
Worldwide shipping: they deliver worldwide; customers can track their orders anytime with an order tracking tool.