How to create custom patches for police officers, military, EMT and firefighters
|
Jul, 14 , 22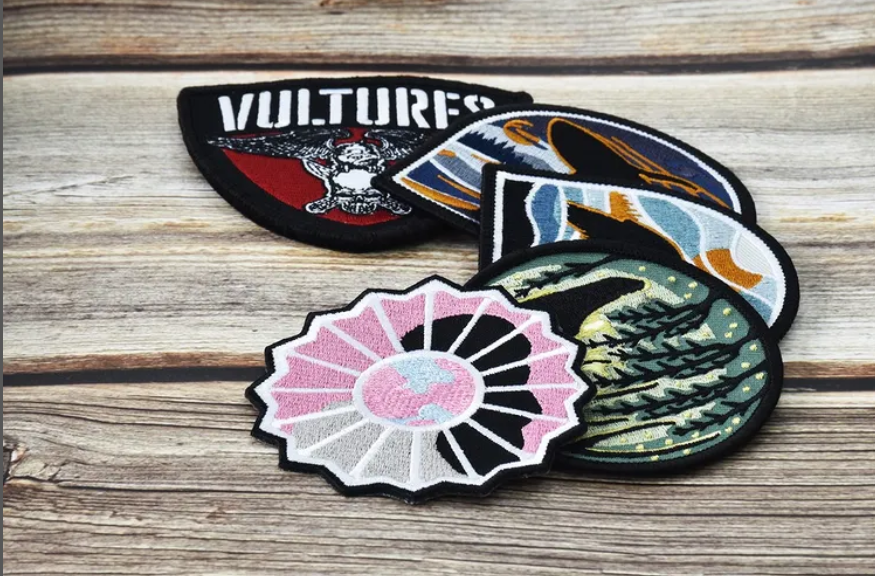 What is common in military uniforms, police officers, EMTs, and firefighters? They all wear custom patches on their uniforms. We understand it's not one of the first things that would have popped into your mind. But, the customized patches are a big part of their identity. Try to think about their uniform, and you might be able to recall patches on either their shoulders or left chest and sometimes on the back. By now, you can conclude the importance of patches for these departments. People wear them to show their ranks and units. In the military, it extends beyond that to commemorate assignments, missions, and brotherhood. Custom patches symbolize authority and public order for these four professions. However, they are also fun; people wear them to show their belonging to a particular organization, standing with a cause, raise funds, etc. So, if you are looking for a business opportunity or already embroidering other items, you can add custom patches to your listing. But, before we go into the steps of designing, let's give you a brief history of how it started. 
Custom embroidered military patches
British soldiers first used
embroidered patches
in the 1800s. They were worn by officers to display their rankings. With time, they became effective ways to help distinguish between various divisions in the military. The idea soon spread to the US and other parts of the world. During the Civil War, soldiers from both the Confederate and Union armies used to wear informal patches on their shirts. The North used more custom military patches, and were hand sewn on the uniforms. 
John J. Pershing - general during WWI - officially authorized custom military patches on uniforms. During WWII, the patches became organized and an indistinguishable part of their uniforms. It also started using patches by medical personnel wearing bright Red Cross patches to help them distinguish themselves on the battlefield. Higher-ranking officers had more patches to honor their ranks, service, and achievements on the battlefield. Collecting military patches became pretty popular, and people and children used to ask them to send their patches. The patches have become integral to law enforcement, EMT, and firefighters' uniforms. 
Benefits of using custom embroidered patches for officers
Professional image for officers: A custom embroidered patch or any other designed patch represents the regiment and achievements of the officer. It helps advertise the departments, allows a professional look, and draws respect from the public. They are a symbol of authority and help to garner trust. 
Grow respect: Custom embroidered patches help to create a sense of persona and identity. They generate a feeling of camaraderie and are much needed for people working in these departments. Their job is tough, and they need to trust each other in their moment of need. Custom patches instill brotherhood and trust among each other. People seeing the patches can understand these professionals' accomplishments helping them gain respect. 
Distinguish ranks

:

Custom patches help to distinguish ranks in the professions. People working in different departments can identify each other. Even an unfamiliar person can identify the person wearing the patches by reading the descriptions and knowing whom to approach for help. 
Easily customizable: Custom embroidered patches are wonderful to provide identification to officers. You can customize them easily to represent missions, accomplishments, appearance, etc. Name patches are fantastic to showcase individuality within the group. 
Durable in a tough work environment

:

Custom embroidered patches are durable and rugged like the personnel wearing them. You don't want the officers' patches peeling off during their hard work during training or fieldwork. They don't lose their colors and are easy to clean and dry. These patches are also helpful for intensive industries like manufacturing, healthcare, hospitality, etc. 
Budget-friendly: Other ways like direct embroidery on the uniforms are expensive and not as durable. If the uniform gets torn, the patch goes waste. However, you can remove custom embroidered patches from one cloth and use it on another; velcro backing is useful for the uniforms for easy attachment and detachment. 
Steps for creating a custom patch 
Different manufacturers have different manufacturing steps and processes. However, most of the steps are similar and can be divided into the following steps. 
Create a patch design: Everything starts with an idea; the same is true for creating a patch design. You will need to develop a theme to get going and add other layers of elements like colors, texts, size, etc. The patches need to be aesthetic and symmetrical because people are attracted to symmetry and base their buying decisions according to aesthetics. If you are used to designing, this step will come naturally to you. However, if you are struggling with design, you can take help from online resources, outsource or contact a manufacturer like EverLighten - they help with the design.
Design digitization: After you have come up with the design, the second step is to digitize it in a machine-readable format. It is a set of instructions for the machine to read and understand how to sew the design; every device accepts a different format. 
Choosing a fabric:

Custom patches are made of patch twill and materials. The twill is slightly thinner and lighter than the patch material and is made of a blend of polyester and cotton. 
Sewing

:

The machine sews the design according to the instructions provided. The material is mounted and stretched using a hoop to ensure it is lined up correctly. Depending upon the material, the process can vary slightly. E.g., heat spun is used to stabilize the fabric and prevent it from slipping and sliding. 
Cutting the fringes:

You can see stitches and threads hang from the patches after flipping it over when the embroidery is done. The extra lines are cut before the backing is applied. 
Backing:

The excess material surrounding the patches is cut out, and backing is applied. There are various backings like iron-on, sew-on, velcro, etc. You can choose according to your liking. E.g., iron-on patches are easy to apply, but sew-on patches are permanent. 
Custom embroidered patch sizes 
There are no perfect patch sizes, but there are average sizes for 
| | |
| --- | --- |
| Patch  | Size |
| Girl Scout | 3-inches |
| Boy Scout  | 3-inches |
| Fire fighters | 4 to 5 inches |
| Police patches  | 4 to 5 inches |
| Security patches | 4 to 5 inches |
| Military patches  | 3-inch width * 2-inch height |
How to keep the custom embroidered patches flawless
Professionals like the military, police, EMTs, firefighters, etc., have a challenging routine. It cannot be easy to keep the custom patches clean and intact on the uniforms. Here are some tips to help: 
Wash the embroidered uniform in cold water with a mild detergent. 
Please don't use chlorine bleach or fabric brighteners. 
Use a gentle machine cycle and remove as soon as the wash cycle is complete.
Use a regular setting for drying or use air drying. 
Concluding words
Running a team of uniformed officers is challenging and incomplete without unity and comradeship. Custom patches on uniforms are an effective way to achieve these goals. But, it would help if you were careful with cheap custom patches; they don't look good and might reduce the effect. Creating custom patches is a work of art and takes years of experience and expertise. EverLighten has manufactured custom patches for various small and large organizations, nonprofits, sports teams, universities, colleges, etc. 
Chevron Texaco Corporation is a multi-billion dollar Fortune five hundred company. They were looking for custom embroidered patches for their employees. After being disappointed by many companies, they contacted EverLighten's team after going through positive reviews on different websites. They had strict quality requirements regarding size, colors, embroidery, time, etc. The team successfully delivered over 40,000 custom patches receiving high praise from Chevron. 
Fast turnaround time:
They provide the quickest turnaround time for every order. 
24*7 support:
Customers can contact them 24*7 for their queries resolution; they reply within half an hour. 
Real people, fabulous service:
EverLighten loves helping; they offer various options. 
Free design help and unlimited customization:
Your patch design will look as you imagined with support from in-house designers.  
No minimum order requirement:
You can order any number of patches you need; they accept every order without a minimum limit. 
Worldwide shipping:
They deliver worldwide, and customers can track their orders online with an order tracking tool.