Custom Plush toys
How to clean and take care of custom plush toys to prolong their life
|
Oct, 22 , 22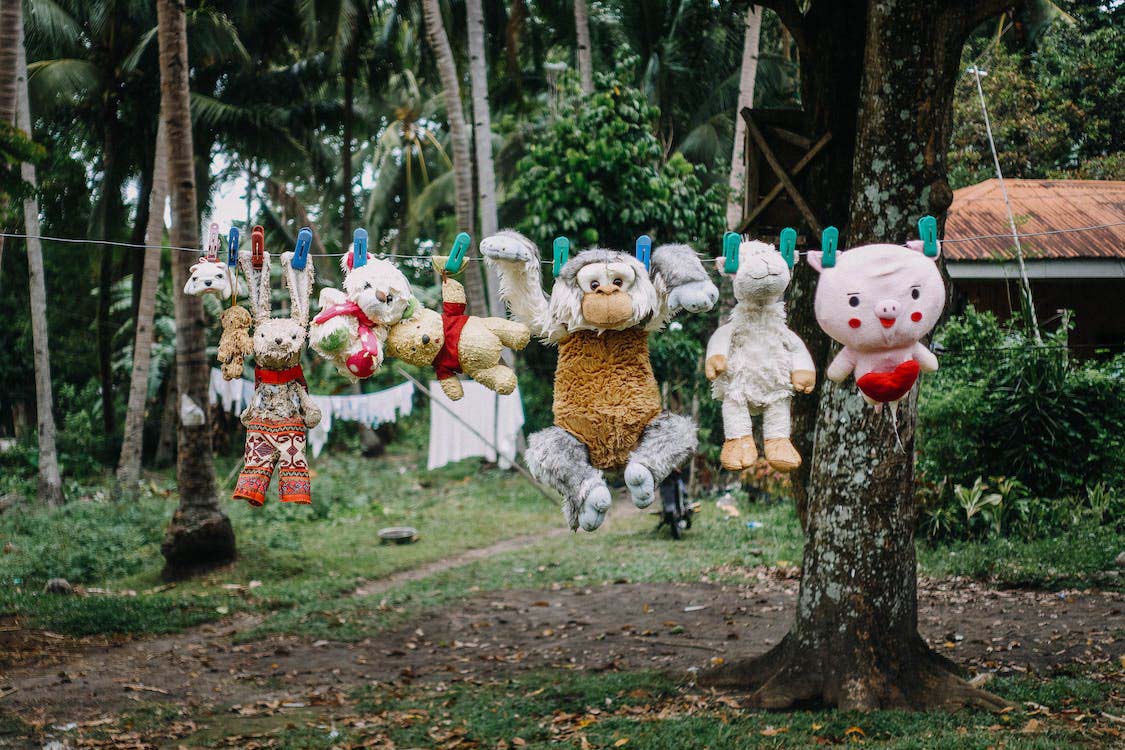 Custom plush toys or stuffed toys are cute, cuddly, and playful. They are a timeless classic; everyone loves them, including children and adults. Watching a kid play with them is cute until you know where they have been - the sandbox, car trunk, pet's mouth, etc. Stuffed toys go through a lot during their average day, and that's when you need to clean them. However, be careful about it; some may not be machine-washable. The blog will provide you with every information about cleaning custom plush toys.  
Taking care of custom plush toys: 
Custom stuffed toys become a part of the family when children play with them. They also collect dirt and other kinds of stuff and become dirty during play. Wash them once in a while to keep them clean for kids. The problem is that few come with washing instructions. Even if they have tags, we rarely read or keep them for long. You are an exception if you have kept the hangtags with you. Without it, we are on our own and can damage them using improper washing methods.
How often should you clean plush toys?
EverLighten - the premier manufacturer of
custom plush toys
 and items - advises removing surface dust for at least a month. Use a soft brush or vacuum upholstery tool to stop dust from becoming the base of heavier particles.
When cleaning plush toys, use a method that will tidy them properly and enhance life. Avoid any process that could harm the stuffed toys and cause further stains or damage. Before you wash them, keep these few tips in mind:
If you apply soap, be sure to remove all of it and check for residue because it will attract new dirt and create a spot.
For putting the toys in the washing machine, ensure to use cold water and mild detergent. Keep the plush toy inside a pillowcase to stop the eyes, nose, ears, etc., from getting scuffed. Avoid a fabric softener because it can leave a sticky residue on the fur.
Do not put the heavy plushie in a washing machine. Sometimes, the center spindle of the device can damage them. In other cases, the stuffed toys can damage them.
Do not put custom plush toys in the dryer because the heat can scorch the fur and cause irreversible damage.
To avoid odors, place the damp or wet plush toy in the open air or under a fan.
Smoothen the fur with a comb or hands while the plushie is wet to avoid a disheveled appearance after becoming dry.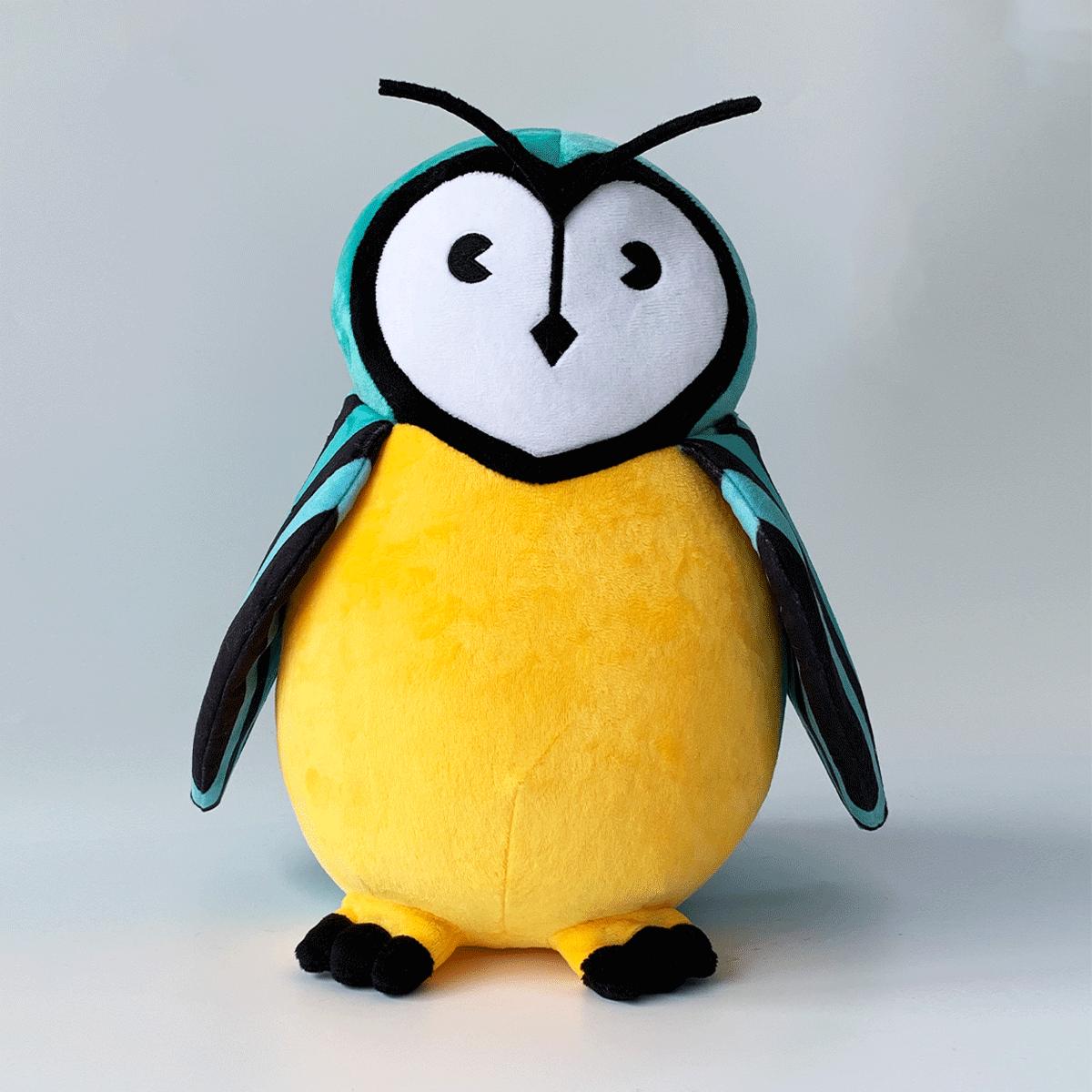 Things you would require:
Custom plush toys are of two types: machine washable and non-machine washable.
Types of equipment/ Tools for machine-washable stuffed toys:
Washer
Laundry tub or sink
Mesh laundry bag
Gentle or regular laundry detergent
Water
Non-washable:
Resealable plastic bag
Vacuum
Gentle detergent
Oxygen-based bleach
Cornstarch or baking soda
Surface washing: Most
custom plush toys
 are surface washable - even if they are not washable in the machine, check the care tag. Use a soft cloth and water and wipe the surface gently. Pay extra care for the heavily dirty regions. You can also use a gentle cleaner available in the market. However, spot-test the cleaner for material damage and colorfastness.
Wipe the toy with a damp cloth and remove the residue.
Use a stiff brush with wide bristles to brush the fur.
Fluff the hair diligently while alternating between wiping and brushing in every direction.
Checking for machine washing:
If the stains are not responding to surface cleaning, consider machine washing. To check whether the plushie is machine washable, see if they contain polystyrene foam, beads, or excelsior. If you find anyone of the mentioned stuff, do not clean them in a washing machine.
The same will apply to plush toys with natural fur, leather, wool, or Cashmere/ mohair. Cleaning them will cause irreversible damage.
Check the plush toy for structure - is it firm or loose?
Does it contain a voice box?
Can it bend in various positions because of internal wires?
Does it have stiffeners or joints?
Is it huge for the machine?
If the answer to all the questions is yes, then it is best to avoid machine washing. Check for any holes or other surface damage and repair them before going ahead with machine wash because it is likely to increase the damage.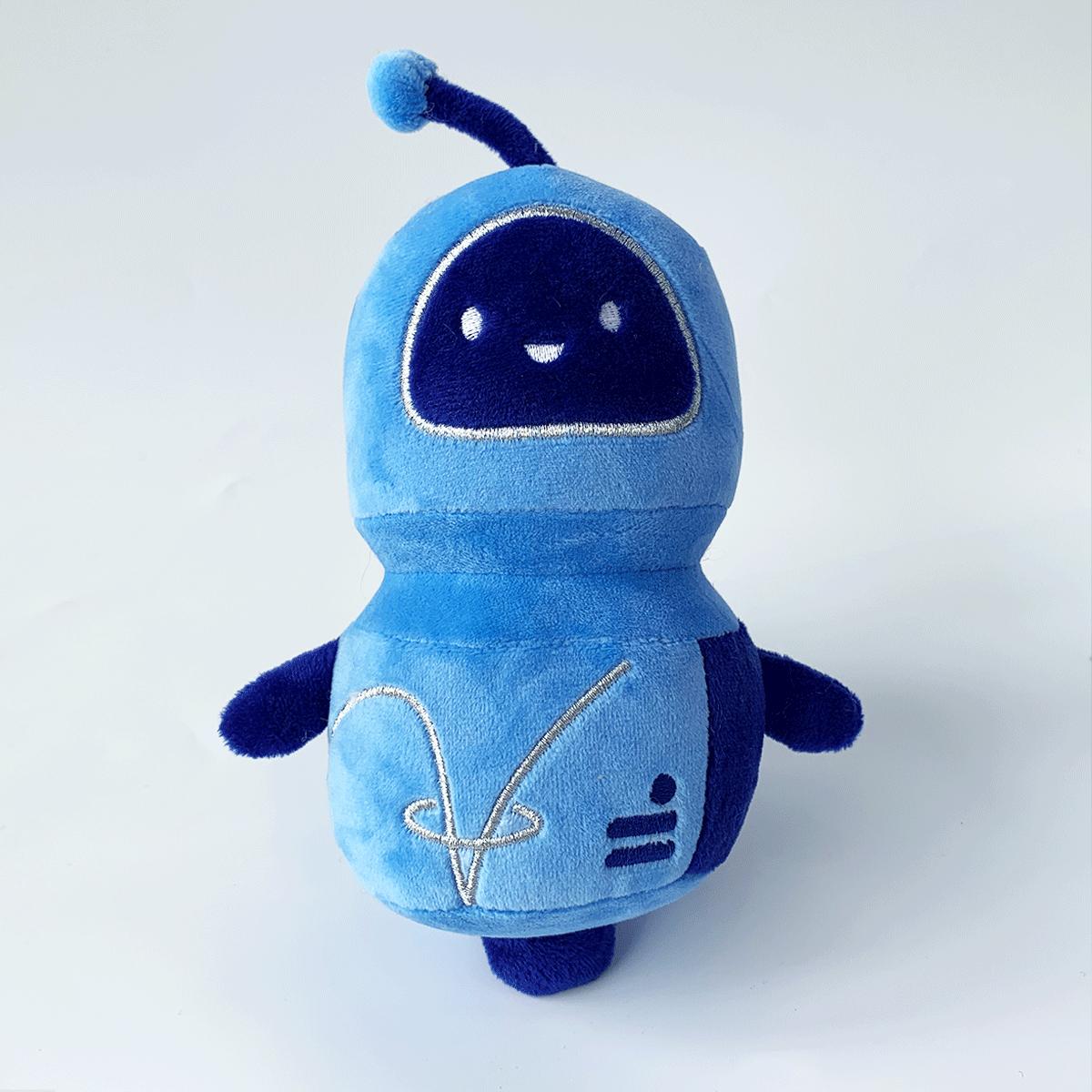 Machine washing: Follow these simple instructions after determining that the custom plush toys are machine washable:
Remove all accessories from the plushie, like t-shirts, shoes, hats, etc.
Please keep them in a soft bag or pillowcase and close them. You can wash several toys using the bag method.
Secure the bag using a shoestring or thread.
Ensure the washing machine is empty; you don't want the colors to blend with other clothes.
Put the stuffed toy in the machine and choose a gentle cycle with a cold wash or rinse.
Use the mild detergent; use the same one you used for spot cleaning.
If possible, use a front-loading machine to avoid damage by the center agitator.
Drying:
Cleaning the custom plushies is only half the work. The other half comprises drying and grooming; consider the best methods to ensure their longevity.
You can air dry them, but they might be damp for several days and risk mildew.
Drying them on a window or clothesline can freshen them and reduce the possibility of mold/ fungus.
You can also place them near a dehumidifier for a couple of days to make the process fast.
Another method is to use a blow dryer in a non-heat setting; it works lovely for a quick dry.
For machine drying:
Leave the clean plushie in the bag and use a gentle, short cycle with a low-temperature setting.
Check them occasionally.
Do not place them in the dryer for an extended time; a couple of short cycles can get them dry sufficiently for air drying.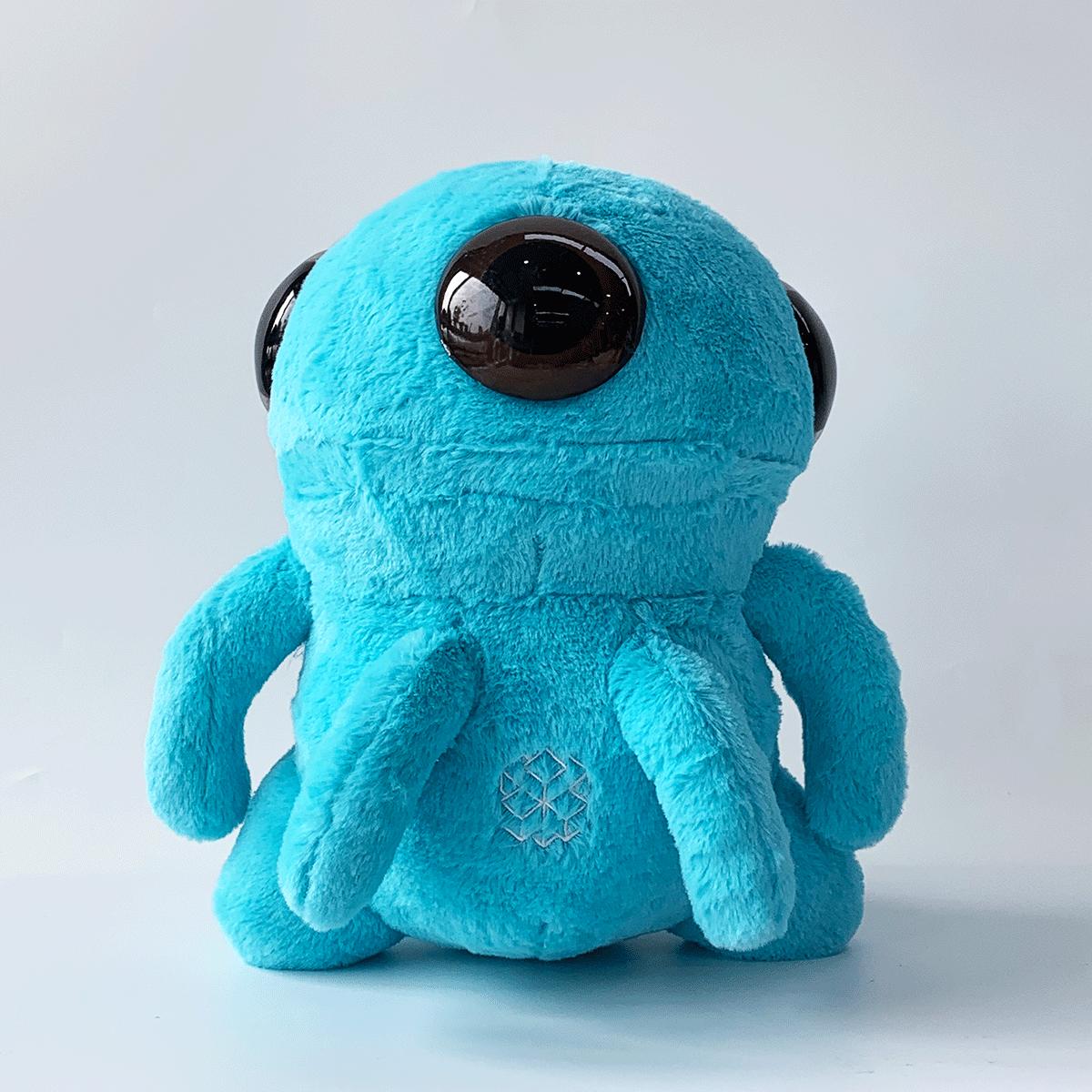 Taking care of odors:
If the custom plush toy is ripe, dusty, or spoiled lightly, put it in a resealable bag with a few grams of baking soda or cornstarch. Shake it vigorously for a few minutes; the dry material will absorb grease, dust, or odor. Remove the plushie from the bag and shake it outside or use a vacuum with an upholstery brush carefully.
Tips to prolong the life of custom plush toys: 
For non-washable toys, you might need surgery. Take out the stuffing by splitting the side seam carefully. Hand-wash the outer layer with a delicate detergent. See all the instructions mentioned above for spot cleaning. Replace the original filling or substitute it; polyester fiberfill is available that is 100% washable. Stitch the toy again.
Please verify the plushies for rips and damages like slacking eyes, decorations, etc. Repair it quickly to avoid further damage.
Do not forget to wash plush toys used for comforting sick people.
Drop a small drop of diluted detergent on the inside part or veiled region for spot testing. If the color becomes lighter, use only water for cleaning.
Use a laundry sanitizer to disinfect it. Avoid disinfectant because the spray can ruin the fur.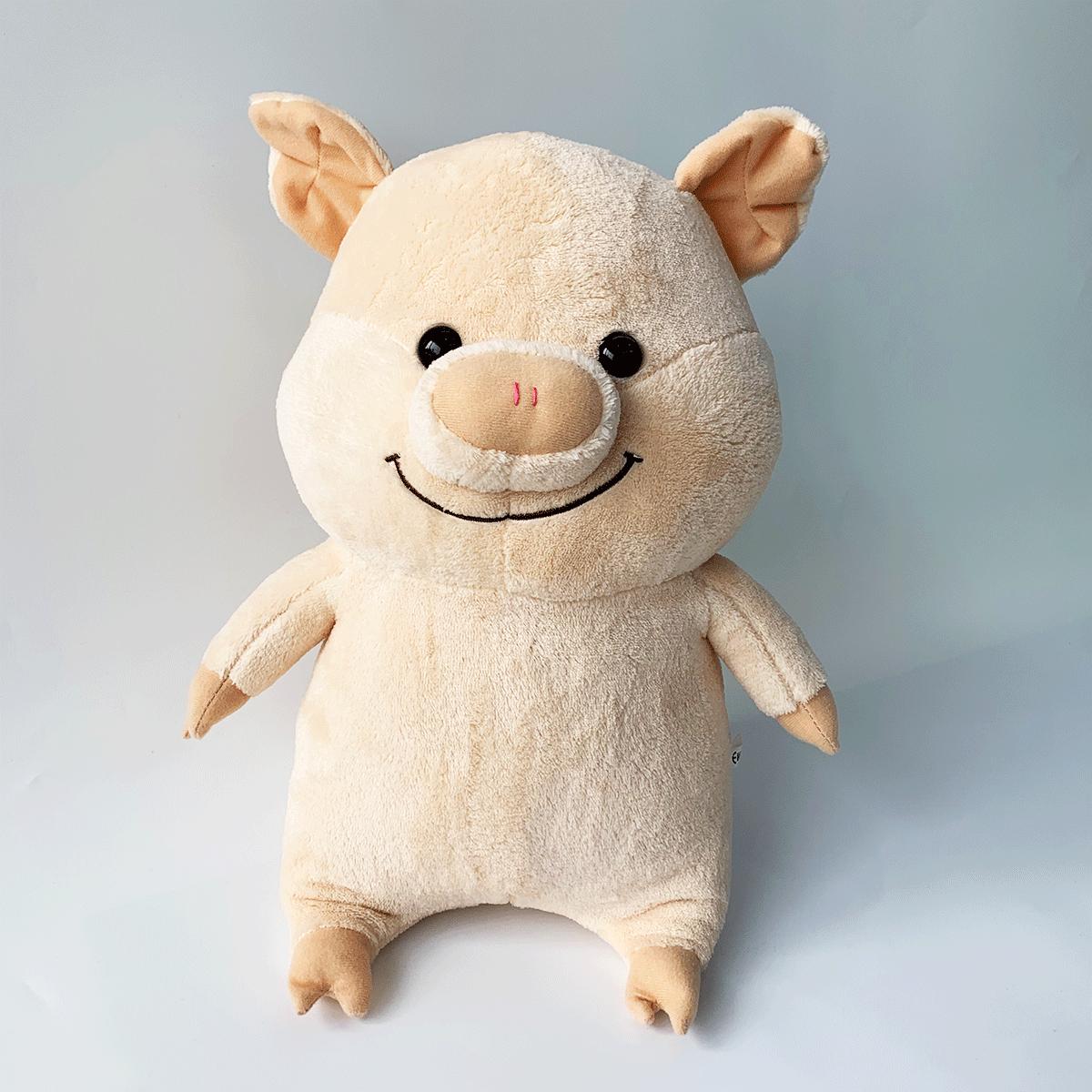 Conclusion:
We hope you would have found the blog helpful. EverLighten's custom plush toys are durable and last for a lifetime if you follow these instructions. They use the best fabrics, stuffings, threads, accessories, and methods to create each plushie. They have helped startups, large companies, sports teams, nonprofits, universities, celebrities, etc., for over eighteen years.
Andrea Strandlien of the Haphazards Game contacted EverLighten for custom plush toys for their new card game to appeal to adults and kids alike. The EverLighten team helped with free design and many revisions. Working closely, they helped to design the exact toys matching the characters. We took extra care to check the quality of each stuffed toy and packaging and provided the best washing and care instructions accordingly. They thanked us for our patience, hard work, professionalism, quality, and attention to detail.
Benefits of working with EverLighten:
Best pricing: EverLighten creates every plush toy in their factory, which helps customers to get the best prices.
High-quality: Customers get the highest-quality custom plushie with the best materials and the latest processes.
Fast delivery: The dedicated factory helps every order in the least time.
Customer service: You can contact us anytime for queries; we provide 24*7 service.
Customer-centric: They love helping every customer create their dream plushies.
100% customization: Customers can customize every aspect of their stuffed toys.
Lowest order quantity: you can order as many custom plushies as you need; we have the lowest minimum limit in the industry.
Worldwide delivery: They deliver to every part of the world, and customers can track orders with the online tool.
FAQs: 
How do you clean plush toys without ruining them?
The best way to clean a plush toy depends on the material. Here are some general guidelines:
Hand washing is the best option for delicate materials like silk or velvet.

 Fill a sink with cool water and add a small amount of mild detergent. Gently wash the toy, taking care not to scrub it too hard. Rinse the toy thoroughly and then air dry it.

You can machine wash the toy with sturdier materials, like cotton or polyester.

 Place the toy in a mesh laundry bag to protect it from damage. Wash using a delicate cycle with cold water and a mild detergent. Air dry the toy completely.

To remove stains, spot-clean the toy with a mild detergent, vinegar, and water.

 Apply the solution to the stain with a clean cloth and let it sit for a few minutes. Rinse the stain with clean water and then air dry the toy.
How do you take care of a plush toy?
Here are some tips for taking care of a plush toy:
Store the toy in a clean, dry place.

 It will help to prevent mold and mildew from growing on the toy.

Regularly brush the toy to remove dust and dirt.

 It will help to keep the toy looking its best.

Wash the toy as needed.

 Follow the cleaning instructions for the specific material of the toy.

Avoid exposing the toy to harsh chemicals or direct sunlight.

 It can damage the toy and make it fade.
How do you disinfect plush toys?
There are a few ways to disinfect plush toys:
Machine wash the toy in the hottest water setting.

 It will kill most bacteria and viruses.

Steam clean the toy.

 It is a good option for toys that cannot be machine-washed.

Soak the toy in a solution of white vinegar and water.

 It will kill most bacteria and viruses.
How do you keep stuffed animals fluffy after washing?
To keep your stuffed animals fluffy after washing, follow these tips:
Shake the toy out well before drying it.

 It will help to fluff up the fur.

Use a low heat setting when drying the toy.

 High heat can damage the toy.

Fluff the toy up with your fingers after it has dried.

 It will help to restore its shape and texture.