Custom Plush toys
How to find the perfect manufacturers and suppliers of custom plush toys
|
Oct, 24 , 22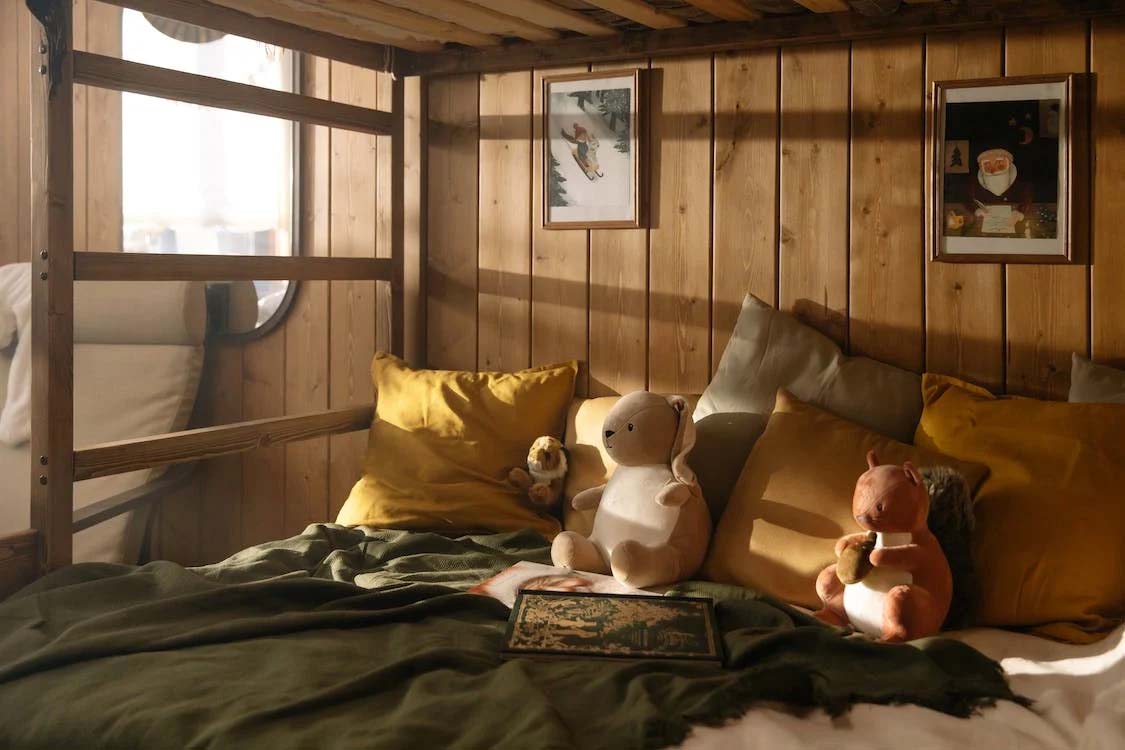 Custom plush toys
 are lovely for gifts, fundraisers, and promotional campaigns. The global market for plush toys is skyrocketing. Market research companies valued it at $9.98 billion and expect it to grow at 7.61% by 2025. One of the significant growth reasons is the impact of films, televisions, and sports. The business is lucrative and requires fewer resources to start. The time is ripe for a custom plush toys business. However, there is one issue - finding a reliable manufacturer or supplier. There are many questions like, how do you know if they are legitimate, is it better to work with a large or small one, etc.? Many hit the wall with sourcing the products. The post will provide you with all the answers on what you should look for in plush toy suppliers. Let's give you some reasons to start your stuffed toy business.
They appeal to all age groups:Many think plushie is for children only, but they are far from fact. People of every age like them; they are one of the most-kept products because they are cute and most react positively to them. Children find them irresistible, and adults also have a soft corner for them - it induces the feeling of nostalgia. According to a report by a major newspaper, 44% of adults still have plushie from their childhood, and 34% of them likes to cuddle with them from time to time. Research from Amsterdam University shows holding them enhances mood and eases anxieties and self-esteem.
They are easy to start: The custom plush toys business is easy to get going and does not need many resources - unless you want to start by buying all the machines. You only need a website or physical store and a connection with a manufacturer or supplier. You can start with a few designs and customizations and expand as the orders come regularly.  
They are versatile:Custom plush toys are helpful for various purposes, like gifts, giveaways, fundraisers, promotions, mascots for companies and sports teams, etc. The demand will always be there; find the audience. Since they remain with people for an extended period, you don't have to spend much on advertising. Your product quality will do it for you.
Now, you know the reasons to start a custom plush toy business. Let's start your search for a manufacturer.
What is a manufacturer?
A manufacturer produces finished products from raw materials. They sell them to distributors, retailers, consumers, and others. Here, they would gather all the raw materials like cloth, filling, beads, colors, etc., and create plush toys per order. They are specialists and stick to one item.
Are manufacturers also a supplier?
Manufacturers and suppliers are synonyms in the general language. They can be anyone - manufacturers, suppliers, drop shippers, middle person, etc. - who can fulfill custom plush toy orders.
Features of a top manufacturer/ supplier
Creating high-quality custom plushies starts with finding the best manufacturer/ supplier. Thorough research will show that they have some common characteristics.
A sense of purpose: you will realize that some are more focused than others. You can feel it in their emails, customer service, ease of order placement, etc. For example, EverLighten loves helping people, and they accept every order despite the order size. Many companies lack a sense of purpose - it can show in delays, low-quality plushies, etc. You might think it is not a big issue and their internal matter. But, you must look at it carefully when considering the manufacturer.
They focus on customers, processes, and best practices:One of the primary criteria you should judge a company is its focus on customers. Do they value customers' opinions or try to force their recommendations? Do they focus only on manufacturing, or is their customer service up to the mark? For example, if making environmentally friendly stuffed toys is your priority, do they follow such practices?
They are flexible and embrace innovation:The custom plush toy market is developing rapidly, and you need a partner who uses the latest innovations and trends. For example, materials, fillings, dyes, etc., that were safe a few years ago might not be okay now. Check out their certificates for safety and processes.
They have excellent supply chain management:It might sound unimportant, but it can hamper your delivery, especially during holidays. Check whether they are transparent about it.
They focus on continuous improvement:It is the key to success in any industry, including custom plush toys. If one of your models/ orders has become a hit, you can not rely upon it forever. You are as good as the last order, and continuous improvement is needed. It will be a tremendous help if they provide suggestions for improvements.
Now you know what characteristics to look out for, you can start bringing custom toys to life. Follow these steps to find the best manufacturer/ supplier:
Research:Your custom plush toys business will depend upon finding the right partner. They control the quality, cost, shipping, and packaging. There are many available resources to find the perfect one for your needs, like Google, directories, social media, referrals, etc.
Outreach and collect information:After you have a list of manufacturers, compare 3-5 quotes to know the average cost per item. Keep these in mind before making any requests:
Customization:Assess the customization they allow to make the best-stuffed toys. For example, some have a fixed template, size, fillings, outer covering, accessories, etc. It won't make the best toys; you want the freedom to choose from a wide variety of options, from size to colors and fillings to the outer covering.
Leads times:What is the average time to deliver an order? Ask for sample, production, and shipment time. Do you want to work with a manufacturer who takes three months to deliver? What will happen during holidays when the toys will go out of stock?

Shipping cost

 makes up a vast portion of the expenses. If you are a startup, then it could eat your profits. You might have to increase the prices to a much higher level than the average market price, making it challenging to sell.  
Minimum Order Quantities:Beginners make the mistake of asking it first, and it deters many manufacturers - not EverLighten because they accept every order - from working with you. However, it is critical and negotiable, so don't worry about it much and focus on sample quality.
Cost per plushie:You would want to know the price of one plush toy when negotiating MOQs. The larger the order, the lower the cost per toy.
Exclusivity: Design is one of the most crucial factors for custom toys. Ensure they do not allow others to use your design and ask for complete intellectual property protection.
Design and setup fees: A manufacturer needs to change their setup for an order; ask about it.
Defect and return policy:Find out who will pay for defective toys and shipping.
Sustainability and ethical practices:We have already mentioned it - check with them if it is vital for you.  
Communicating your designs will determine how well your plush toys will be. Look out for companies that provide various modes of communication, like emails, chats, phone calls, etc. Some provide 3D modeling - but it can be expensive. It is better to use sketches, instructions, reference images, etc.
Samples:Before the primary order, test the sample toy for fabrics, looks, texture, stitching, accessories, etc. Give it to friends and family to see whether they cause rashes - some manufacturers provide safety certificates from independent agencies. It will also act as the control sample if you find changes after the production.  
Price negotiation:Put yourself in the manufacturer's shoes; the goal should not be to exploit. Focus on a mutual agreement to make both parties happy. It would be helpful for a long-term, satisfactory partnership.
Order placement:Place your order after you are convinced about every point.
Conclusion:
The custom plush toy business is lucrative and easy to start. Finding the right manufacturer/ supplier is the key. We hope you can find the perfect one for your
custom plush toys
. Check out EverLighten - they have helped startups, large companies, schools, universities, shops, celebrities, etc., for eighteen years.
Cobi Sewell is a social media professional. They specialize in creative content strategies, brand image marketing, and management. He wanted to promote his business and thank his clients with custom plush toys. They contacted us because they were disappointed with many manufacturers/ suppliers. Some of them could not process their large order in that tiny window, while others could not match the quality. EverLighten's team helped Cobi create the samples and modifications for free; they also provided various options for fabrics, fillings, and alternatives for microbeads. He thanked us for the quality, patience, and advice.
Benefits of partnering with EverLighten:
Best pricing: EverLighten has a factory manufacturing custom plushies, so customers always get the best price.
Premium-quality: We use only high-quality materials and the latest production methods.
Fast delivery time: We produce every order in the least time possible.
Customer service: Customers can contact us anytime for their queries; we provide round-the-clock service.
Accept every order: We love to help and accept every order.  
100% customization: Customers can customize every aspect of their stuffed toys.
MOQ: you can order as many custom stuffed toys as you want; we have the lowest minimum limit in the industry.
Worldwide shipping: We deliver worldwide, and you can track orders with the online tool.