Patches of Patriotism: Celebrating Independence Day with Custom Patches | EverLighten
|
Jun, 15 , 23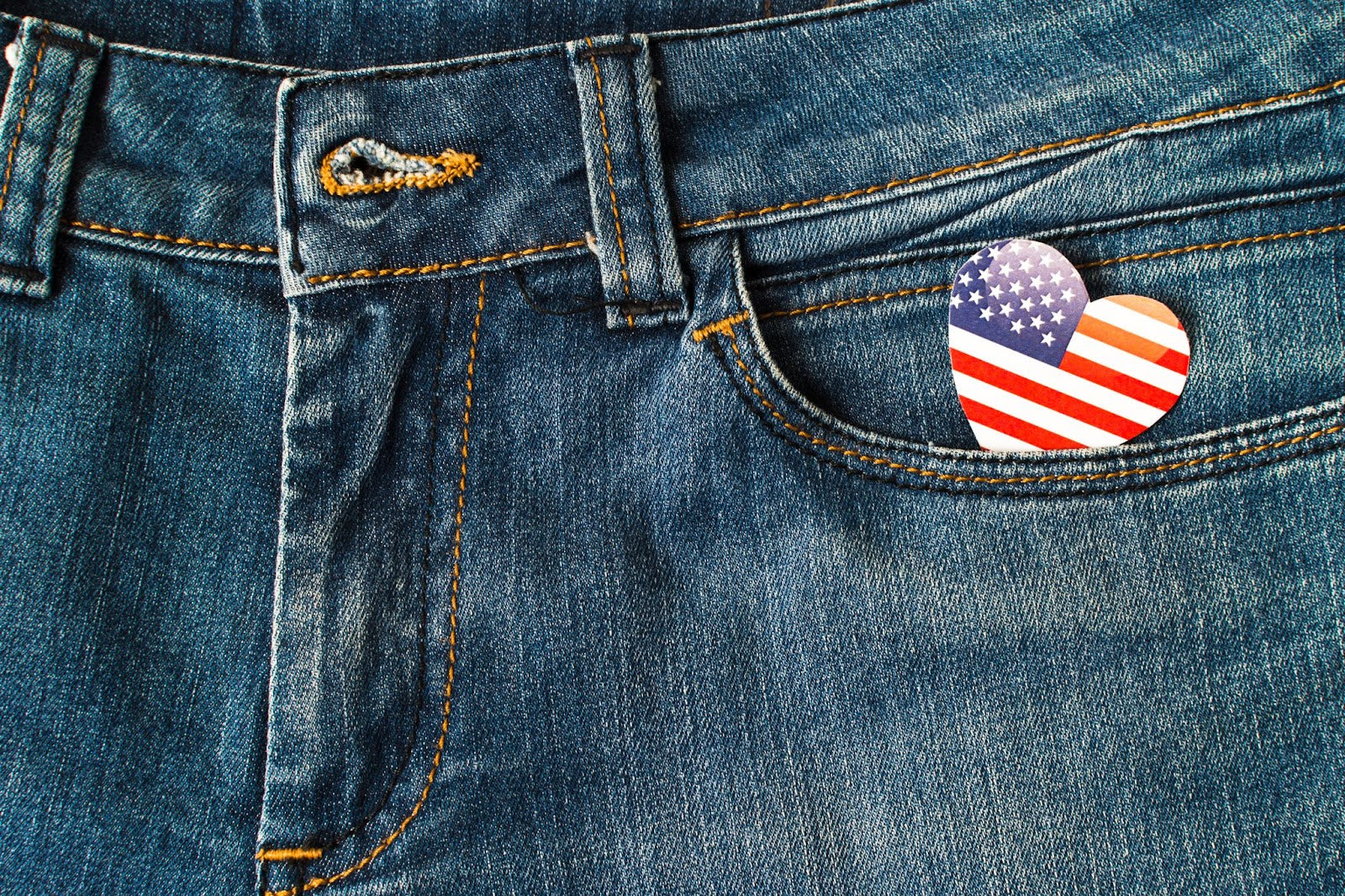 Independence Day, also known as the Fourth of July, holds a special place in the hearts of Americans as a cherished national holiday. It commemorates the historic moment when the United States declared independence from British rule on July 4, 1776. This date marks the birth of a nation founded on freedom, liberty, and democracy. Independence Day is a time for Americans to celebrate, reflect on their shared history, and celebrate their remarkable progress and achievements.
As Independence Day approaches, individuals and communities across the United States seek creative ways to express their patriotism and pride. One unique and meaningful way to showcase this love for the nation is through custom patches. Custom patches are versatile and customizable pieces of fabric that can be attached to clothing, accessories, or other items. They serve as a visual representation of personal beliefs, interests, and affiliations. 
Incorporating custom patches into your Independence Day celebrations adds a touch of individuality and creativity to the festivities. Whether you're attending a parade, hosting a backyard barbecue, or participating in a community event, custom patches offer a unique opportunity to showcase your patriotism and honor the spirit of independence. This guide will provide ideas and inspiration on incorporating custom patches into your Independence Day celebrations, allowing you to express your love for your country. Let's explore the possibilities together and make this Independence Day truly special.


Understanding the Power of Custom Patches

 


Custom patches have become increasingly popular and as versatile and customizable accessories. They offer individuals a unique way to express their style, beliefs, and affiliations. Whether showcasing your favorite sports team, supporting a cause close to your heart, or displaying national pride,

custom patches

represent your values and interests.


Custom patches serve as powerful symbols of national pride. On Independence Day, Americans celebrate their shared heritage and love for their country. Custom patches offer a tangible and visible way to display this patriotism. They can feature iconic symbols such as the American flag, the bald eagle, or the Statue of Liberty - a reminder of the values and principles.


Furthermore, custom patches allow individuals to showcase their unique interests and passions. Whether you're an avid sports fan, a supporter of a particular charity or organization, or a member of a military branch, custom patches provide a platform for self-expression. You can create patches that feature your favorite team's logo, raise awareness for a cause, or display your military service or affiliation. By wearing these patches, you communicate a part of your identity and demonstrate what you care about.



Another advantage of

custom patches

is their versatility. These patches can be easily attached to various items, including clothing, bags, hats, backpacks, or accessories. Their ability to be permanent and removable makes them adaptable for different occasions and clothing choices. This versatility allows you to incorporate custom patches seamlessly into your Independence Day celebrations. Whether you adorn your outfit with patches or decorate your picnic blanket or banner, custom patches apply creatively and strategically to enhance your patriotic spirit.



In addition to their visual appeal,

custom patches provide a sense of belonging and community. Seeing someone else wearing a patch representing a shared interest or cause creates a sense of connection and camaraderie. This shared bond fosters a positive and inclusive environment, especially during Independence Day celebrations when individuals from all walks of life come together to celebrate their shared love for their country.


Designing Your Custom Patch 

Designing a custom patch that embodies the spirit of Independence Day requires thoughtful consideration of patriotic elements and attention to visual aesthetics.
American Flag

: The American flag is an iconic symbol of the United States and a perfect element to include in your patch design. Consider incorporating the flag's stars and stripes. You can use the flag as a background or incorporate it into other elements.



National Symbols:

Explore other national symbols that resonate with the spirit of Independence Day. It can include the bald eagle, the Statue of Liberty, the Liberty Bell, or the Great Seal of the United States. These symbols carry historical and patriotic significance and can add depth to your custom patch design.



Fireworks

are a staple of Independence Day celebrations. Consider adding elements that depict bursting fireworks to evoke the festive atmosphere associated with the holiday. Incorporating vibrant colors and dynamic shapes can capture the excitement and energy of fireworks.



Historical Figures:

Pay homage to important historical figures who played significant roles in shaping the nation. Consider featuring figures like George Washington, Thomas Jefferson, or Benjamin Franklin in your patch design. Including their portraits or silhouettes can add a touch of historical significance to your patch.



Colors:

When selecting colors for your

custom patch

, traditional patriotic colors such as red, white, and blue are obvious choices. These colors are associated with the American flag and evoke a sense of patriotism. However, don't be afraid to experiment with different shades and tones to create visual interest and depth in your design.



Fonts:

Choose a font that complements the overall theme and style. Consider fonts that convey a sense of patriotism, such as bold and impactful styles or classic and elegant scripts. Ensure the font is legible and easy to read, especially if you plan to include text on your patch.



Imagery:

Think about the imagery that best represents your vision for the patch. It can include elements like stars, stripes, eagles, historical landmarks, or quotes related to independence and freedom. Be mindful of the size and level of detail to ensure the patch remains visually appealing and recognizable when scaled down.


Enhancing Your Outfit with Custom Patches 

Incorporating custom patches into your Independence Day outfit allows you to showcase your patriotism.
T-Shirts

: Attach a custom patch to the front or back of your t-shirt. You can place it on the chest area as a subtle accent or opt for a larger patch as a centerpiece. Alternatively, consider attaching patches to the sleeves for a stylish and distinctive look. Mixing multiple smaller patches on a t-shirt can create an eye-catching collage effect.



Jackets:

Custom patches

add personality and style to your Independence Day ensemble. You can place patches on the chest, sleeves, or back. Consider cohesively arranging patches, such as placing them in a row or clustering them in a specific area. Mixing patches with different sizes and shapes adds visual interest and can be a conversation starter.



Hats:

Custom patches on hats are a great way to add a patriotic touch to your outfit. Attach a patch to the front panel of a baseball cap or the crown of a beanie. Consider combining different patches to create a unique design, such as placing a flag patch on the front and adding smaller patches on the sides or back of the hat.



Bags and Backpacks

: Customize them with patches that represent your patriotism. Attach patches to the front pocket, strap, or main body. You can create a visually striking look by mixing patches of various sizes and designs. Make sure to choose patches that complement the color and style of your bag.



Denim:

Denim jackets, vests, or jeans offer a versatile canvas for

custom patches

. Attach patches to the back of a jacket or vest to create a bold statement. For jeans, consider placing patches on the pockets or along the side seams for a unique and trendy look. Mixing patches with different themes or sizes can add an eclectic and fashionable touch to your outfit.



Accessories:

Extend your patriotic style to scarves, bandanas, or headbands. Attach small patches to these accessories to add a subtle patriotic accent. You can also use patches as zipper pulls on jackets or bags.


Showcasing Your Patches at Independence Day Events

Independence Day events such as parades, picnics, or gatherings provide fantastic opportunities.
Make Your Patches the Focal Point:

Choose a clothing item, such as a jacket or a t-shirt, as the centerpiece of your outfit. Attach your

custom patches

strategically to this item, ensuring they are prominently displayed. This way, your patches will catch the attention of others and serve as conversation starters.



Coordinate Colors:

Coordinate the colors of your outfit with the colors of your patches to create a cohesive and visually appealing look. For example, if you have patches with red, white, and blue elements, incorporate clothing items in those colors to tie the outfit together.



Layering:

Consider layering your clothing to create depth and showcase multiple patches. For instance, wear a denim jacket with patches on the back and a T-shirt with patches on the sleeves. It allows you to display more patches while adding visual interest to your outfit.



Accessorize Thoughtfully:

Choose accessories that complement your patches and complete your patriotic look. Consider wearing belts, hats, or scarves in colors that coordinate with your patches. It helps to create a cohesive and well-styled ensemble.



Confidence is Key:

Remember, the most crucial aspect of showcasing your patches is to wear them with pride. Own your patriotic style and embrace the opportunity to engage with others about your patches and what they represent.


In addition to styling your outfit, Independence Day events help to connect with fellow patriots and share the stories behind your patches.


Strike up Conversations:

When someone shows interest in your patches, take the opportunity to share the stories behind them. Explain the significance of each patch and what it represents to you. It can lead to engaging conversations and discovering shared interests or experiences.



Seek Out Patch Enthusiasts

: Look for fellow patch enthusiasts at the event. Compliment others on their patches and strike up conversations about their designs. It can create a sense of camaraderie and help build connections with like-minded individuals.



Share Your Inspiration:

If you have a particularly unique or meaningful patch, consider sharing its backstory with others on social media platforms or local community groups. It can spark conversations online and offline and inspire others to express their patriotism through custom patches.



Participate in Group Activities:

Engage in group activities or games at the event. It can be a contest, a patch exchange, or simply a gathering with others to admire each other's patches. Participating in these activities fosters a sense of community and shared celebration.


Spreading the Patriotic Spirit Online

Social media platforms offer a powerful way to amplify the impact of your custom patches and spread the patriotic spirit to an audience.
Flat Lays:

Create visually appealing flat lays by arranging your custom patches alongside other patriotic items, such as flags, accessories, or themed props. Capture a top-down photo of the arrangement and share it on social media platforms. It allows you to showcase your patches in a curated and aesthetically pleasing way.



Outfit of the Day (OOTD) Posts:

Share photos of yourself wearing an outfit that prominently features your

custom patches

. Take full-length pictures or close-ups of the patches to highlight their details. Add a caption explaining the significance of the patches and how they contribute to your patriotic ensemble. It inspires others to incorporate custom patches into their outfits.



Tutorials and DIY Projects:

Create engaging content by sharing tutorials or DIY projects related to custom patches. It can include demonstrating how to attach patches to clothing items, showcasing different ways to style patches, or even designing your patches. These tutorials provide value to your audience while highlighting the versatility and creativity of custom patches.



Storytelling:

Share the stories behind your patches through posts or captions. Explain the symbolism, personal significance, or historical context of each patch. It helps create a deeper connection with your audience and encourages meaningful conversations around patriotism and shared values.



Hashtags and Tagging:

Use relevant hashtags such as #IndependenceDay, #PatrioticPatches, or #ProudAmerican when sharing your content. It increases the visibility of your posts and allows others with similar interests to discover and engage with your content. Tag the brands or organizations related to your patches.



Engage with the Community:

Interact with fellow patriots and patch enthusiasts by commenting on their posts, sharing their content, or participating in conversations. It helps build relationships, fosters a sense of community, and increases the likelihood of sharing your content with a broader audience.



Collaborations and Giveaways:

Collaborate with other creators or brands to expand your reach. Partner with influencers, fellow patriots, or relevant organizations to create engaging content featuring your patches. Host giveaways where participants can win your

custom patches

, encouraging them to engage with your content and share it with their followers.


Conclusion

Custom patches offer a creative and meaningful way to celebrate Independence Day and showcase your patriotism. They serve as visual representations of personal values, interests, and national pride. By designing unique patches for Independence Day, you can enhance your outfit and create a cohesive patriotic look. 
As you celebrate Independence Day with custom patches, embrace the opportunity to spread the patriotic spirit and inspire meaningful conversations. Share your love for your country, connect with others, and encourage a sense of unity and pride. Let your patches remind you of the values and freedoms that make the United States. Connect with EverLighten to create high-quality custom patches.


FAQs




What size is the flag patch?

The size of a flag patch can vary depending on its intended use and the specific design or country it represents. Flag patches are commonly found in various sizes, typically ranging from around 2 inches by 3 inches (5 cm by 7.5 cm) to 3 inches by 4.5 inches (7.5 cm by 11.5 cm). However, there is no standard size for flag patches, and larger or smaller patches can also be available depending on the supplier or manufacturer. 



Which arm does the flag patch go on?

The placement of a flag patch can vary depending on cultural or organizational traditions. In many countries, including the United States, people wear the flag patch on the right arm or sleeve. This positioning allows the flag to appear as if it is flying in the breeze as the person moves forward. However, it's important to note that there can be variations and exceptions, so it's always a good idea to follow any specific guidelines or regulations provided by the organization or uniform code you are adhering to.



How much is it to get a custom patch?

The cost of a custom patch can vary depending on several factors, including the size, design complexity, quantity, and the supplier or manufacturer you choose.

Factors such as the type of patch (embroidered, woven, PVC, etc.) and any additional features or customizations (such as Velcro backing or other thread options) can also affect the price.

For an accurate and specific cost, it's best to contact patch suppliers or manufacturers directly and provide them with your requirements to get a quote.



Are patches cheaper than embroidery?

The cost of patches versus embroidery can vary depending on several factors. Generally speaking, patches tend to be less expensive than direct embroidery for larger designs or when a higher quantity of items is needed. It is because patches are typically produced in bulk, allowing for more efficient manufacturing processes.
Embroidery involves stitching the design directly onto the fabric, which can be more time-consuming and labor-intensive. As a result, embroidery tends to be more expensive for large artworks or when a smaller quantity of items is required.



Which type of custom patches are popular on Independence Day? 


On Independence Day, popular custom patches often incorporate patriotic themes and symbols representing the country's flag, national emblems, or other patriotic imagery.
American Flag Patches
Patriotic Emblems
Military and Service Patches
Fireworks and Festive Designs