Custom Plush toys
Custom plush toys for marketing children's healthcare services
|
Sep, 26 , 22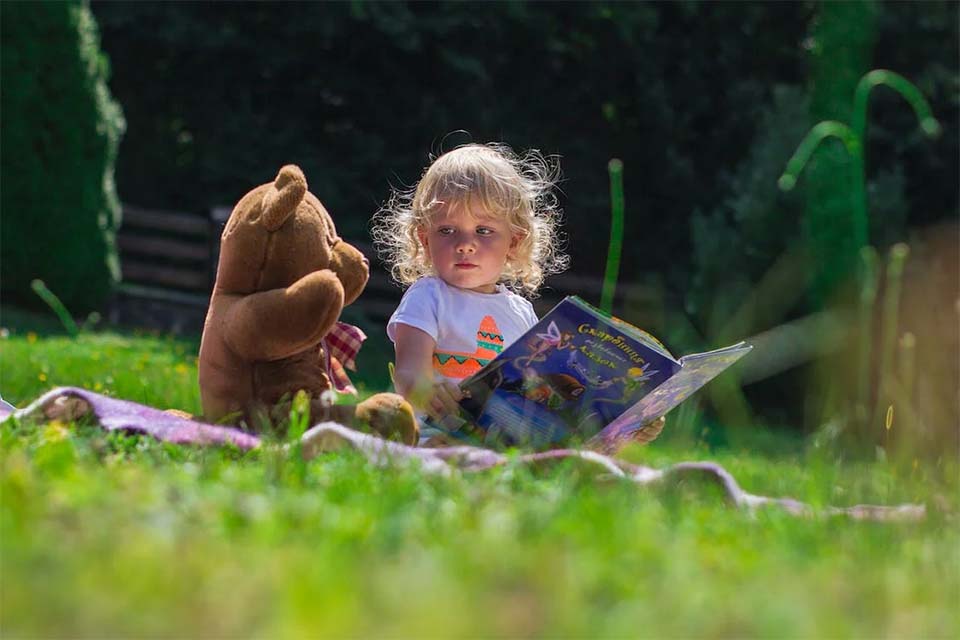 Healthcare marketing has to maintain a delicate balance between affinity and action. It is especially true for children's healthcare services. While no one wants to think about their children needing such services, you want parents and guardians to choose your services. The most vital thing is to remember that children's healthcare marketing differs from traditional ones, and you should treat it as such. General marketing methods working for an older population do not work for children. How does a private-practice pediatric survive and serve? Using promotional products has grown in the last decade, and
custom plush toys
 are one such product that is ideal for the pediatric population.
Many of you would think, how can custom plush toys help with marketing? First, understand the nuances of marketing for children's healthcare.
Unique:Before creating a marketing campaign, organizations focus on the buyer's persona - a semi-fictional representation of ideal customers according to market research and data. In traditional healthcare marketing, it is the patient. But, the children's healthcare industry is a unique niche with a targeted age group like 0-3, 3-7, etc.
Subconscious connection: In traditional marketing, you are marketing to adults. But, for children's healthcare, you are promoting to both children and adults. Caregivers can only see how the patient feels when they visit for the issues. And when the children feel happy, they feel satisfied. You need to recognize these feelings and be empathetic in your messaging.
Works on referrals: Word-of-the-mouth campaign is one of the biggest influences on choosing children's healthcare services. Research shows that 3 in 10 pediatric visits result in referrals. The marketing message needs to be less technical and more emotional. No one wants to hear what types of equipment you have but connect on a subconscious level by making them feel good.
Purpose:Your children's health system should have a philanthropic reason and not only for making a profit. You need to be genuine and not something you learn to love or can pretend. If you are passionate about serving, people will seek you out.
How can custom plush toys help with marketing healthcare?
Unique: Custom plush toys are unique promotional products. Marketers in the healthcare industry send out products like pens, calendars, notebooks, hand sanitizers, etc. These products are lovely but generic. Not that people get plush toys as promotional items every day. They are rare, and that is why it makes them so effective.
Appeal to everyone:In the healthcare industry, you must market to children and adults. Methods that work for parents do not work for children. But everyone loves a plush toy. When a child is happy with something, it leaves a subconscious mark on parents. The next time they need a health service for their children, they will think of your services first.
For referrals: Custom plush toys connect with people emotionally and increase the possibilities of referrals. Word-of-the-mouth marketing is the heart and soul of healthcare services. People do not throw away toys like other items; they are likely to give them to others, thus increasing awareness.
Displays passion:Custom plush toys show that you are not only driven by profits but think from every perspective. It will complement your other efforts.
Versatile:You can use custom plush toys in many ways, including giveaways, keeping them in your clinics/ hospitals, fundraisers, donations, etc. These methods will promote goodwill and your name in the community and niche. Children will be happy to play and get them. Thus it will have a positive impact on your marketing efforts.
Budget-friendly:Independent practice operators work with smaller budgets, and traditional methods are too costly. That is why custom plush toys shine. You can choose your budget - starting with a small budget will suffice. Unlike print and digital campaigns, it requires a modest investment, and you can choose the way you want to use them.
Impression for years:People need pediatric services for a long time, i.e., for 10-15 years. When people find a pediatrician, they and their children are happy; they are likely to stick. Custom plush toys help accomplish the same; they are durable and last for years. Even if children do not play with them anymore, they keep them in their room or display, thus making brand impressions.
How to use custom plush toys:
Understand the demographic to make the most of custom plush toys for healthcare marketing. There are various levels of sophistication, according to caregivers and children.
Healthy:They are less motivated caregivers with healthy children. Here, focus on building trust, and custom plush toys help accomplish the same. Giving them influence their future choice to choose your services by staying on top of their minds.
Minor illness:The demographic includes children with minor illnesses or a condition you deal with regularly. Connect with them by sending out newsletters, brochures, and toys to provide emotional support.
Sick/ condition specific:These need regular healthcare services. Make them feel welcome by placing custom plush toys in play areas at your facilities. A few interesting plush toys will suffice; you can grow that area as your business grows. They need regular emotional support to deal with their issues, and plush toys are ideal.
Host an open house to help families of children and hand out custom plush toys. It will establish yourself as the center of attention that all families need.
Let other doctors and hospitals know you appreciate their referrals. Send a thank you note with plush toys.
Offer to speak at pediatric grand rounds or medical conferences. Provide custom plush toys with other handouts; it will eventually plug you into a spot.
Do not waste money on newspaper advertising, billboards, or similar expensive and flashy methods. Most people do not care about them. Establish a relationship with people by organizing fundraisers or connecting with nonprofits; use the custom plush toys for donations. It will spread your name and create goodwill.
Use social media: Social media is a powerful tool to reach people. Post photos of your clinics/ center with custom plush toys to generate curiosity. Ask parents to tag your business name.  
In the end, it is about children: 
It takes more than opening your doors to market your healthcare business. Build a public image based on experience, reputation, and caring. Once the community finds you and knows the services you provide, you will reap the benefits of word-of-mouth advertising. Custom plush toys will help you reach more people within the community. Plenty of businesses have benefitted by connecting with EverLighten - they have helped sports teams, authors, nonprofits, hospitals, businesses, etc., for over eighteen years.
Cobi Sewell is a dedicated professional who offers various services for individuals, small businesses, and corporations. However, their business had slowed down, and they wanted new ways to reach customers and make a name for themselves. They contacted EverLighten after reading hundreds of positive testimonials on Trustpilot. After understanding their needs, they created custom plush toys. The project turned out to be a tremendous success.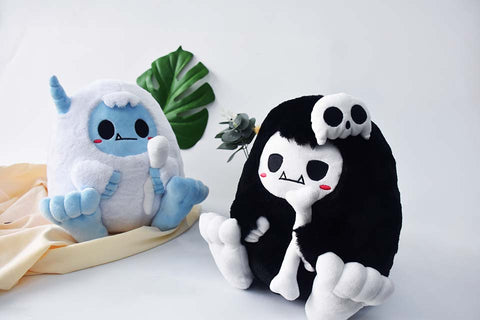 Benefits of partnering with EverLighten:
Best pricing: We are a dedicated factory for producing custom plush toys and not intermediaries; customers always get the best price.
Quality without a compromise: We use premium-quality materials and the latest processes.
Fast turnaround time: We provide the quickest delivery for every order.

24*7 support:

you can contact us anytime; our team provides round-the-clock support.
Real people, phenomenal service: EverLighten loves helping and offers various options for every item.
Free design help and unlimited customization: the custom plush toys will look as you imagined; we provide endless customization.
No MOQ requirement: you can order as many toys as you need; we accept orders without a minimum limit.
Worldwide shipping: we deliver worldwide; customers can track their orders anytime with an order tracking tool.
Source: The blog first appeared on "
https://dfchecking.com/2022/09/24/custom-plush-toys-for-marketing-childrens-healthcare-services/
" and was created by EverLighten's team and published with our permission as a part of the customer outreach program.