How to promote self-storage units with custom keychains
|
Sep, 28 , 22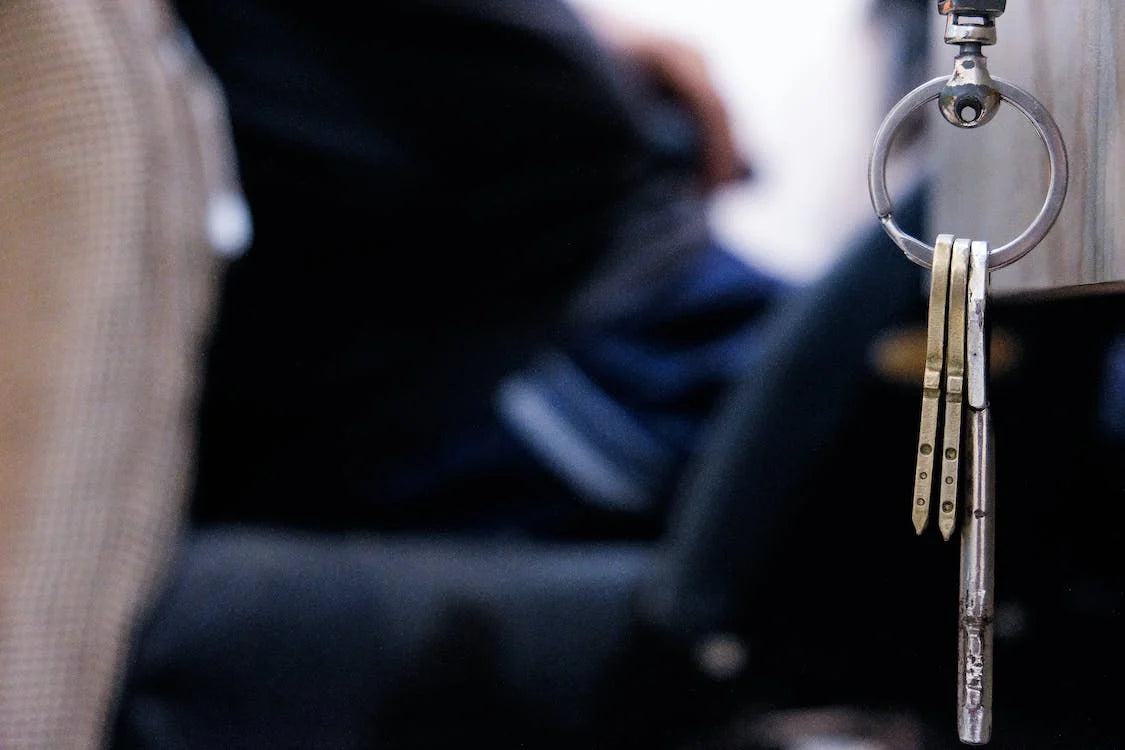 People use self-storage facilities during significant life events, like a cleanout, a move, death, etc. These facilities look for new customers as their business continues to evolve. The demand fluctuates, and the recent economic crises and other events have taken their toll on the growth. The market is competitive, but once customers pick a self-storage, they will stick with them. It is challenging to stand out from the competition without the proper sales and marketing strategy. The traditional marketing channels like customer referrals, company websites, agents/ brokers, adverts in newspapers, print media, etc., work well but are expensive. What if we told you there is a solution, and you do not have to break the bank?
Custom keychains
are relevant and will provide lovely ROIs to gain new and keep old customers. The guide will provide all the information; let us start with the basics:
Self-storage sales and marketing:
It involves selling or promoting a storage unit to a tenant. For example, self-storage facilities in a college town will have students as their primary clientele. The students will live there for a few years and then move out for their next phase in life. Connect with them in their initial stages so you can get business from them. Once they choose others, there is a slight chance they will come to you; people dislike moving their stuff - it is hectic and tiresome.
It is a profitable business with a high customer lifetime value - the average rental time is 14 months - and low maintenance costs. However, there is constant turnover, and
custom keychains
 can help you deal with the issue by:
Increasing your brand awareness:Custom keychains are practical items everybody can use in their regular lives. Studies show giving out helpful promotional products improves brand awareness. As people use the products, your business name subconsciously embeds itself in their minds.
Targeting active buyers in your location:Continuing with our college example, when a student comes to a college, they bring a lot of stuff, and after a few months, they need a storage unit to keep the items they do not use. Custom keychains are budget-friendly; create them in bulk and handout to students and their parents visiting the college. Whenever they need a storage unit, they will first consider your facility.
Generate interest for new buyers in your area: People like familiarity and purchase from businesses they have seen or heard from their acquaintances. Custom keychains last for years and get over 4,000 impressions in their lifetime. Whenever someone is searching for a unit and has seen your custom keychains, they are more likely to contact you.

Building a reputable brand in your surrounding community:

Giving out forms goodwill and is essential for business success. Even a little helpful item like custom keychains builds an excellent reputation in the community.
Renting out more storage units:Word-of-the-mouth campaign is one of the most effective strategies to reach out to customers. Custom keychains help because they build goodwill, thus increasing referrals. They are pocket-friendly, so you can handout in bulk reaching more people.
Increasing your revenue:The more people you can connect with, the greater your chances of getting business from them. Custom keychains are easy to customize; you can target customers from various industries and interests, like, people at a 5K community race, fundraisers, trade shows, etc.
Storage units marketing tips:
It is vital to understand your market and customers. We like to think everyone needs a storage unit, but it is far from the truth. Location is one of the most significant factors that will dictate your business. It is unlikely that people from other cities or distant communities will come to store their stuff. Focus on local marketing to get the best results. Urban areas need nearby storage facilities because of smaller living spaces, and rural or suburban areas look off near highways.
Organize events like a yard sale. It is one of the best marketing strategies to reach more people with a limited budget. Offer residents, businesses, non-tenants, etc., to rent empty units for a day. You will get all the space covered for as little as $5 to $10. Use the opportunity to promote your storage facility, organize for water, etc. Hand out custom keychains to all the people with your business card and other information like parking, number of units, facilities, etc. People will consider your business the next time they need it.
Connect with apartment agents with fliers, brochures, and custom keychains regularly. Start now if you are not already doing it. Find a list of apartment complexes in your area; search online and target those within 10-12 miles of your site. Follow up after 3-4 months to see if they need more.
Real-estate agents are one of the best sources for referrals. They know uncluttered homes sell faster. They look for neat, clean, and reliable storage facilities. To move ahead, offer to host one of their weekly sales meeting and handout out business cards, custom keychains, etc., at the end. Consider giving one-month free storage to their clients for faster selling.
Trade expos are another excellent way to reach a vast audience faster. You can attend the event, set up your stall, or hand out custom keychains to people leaving the event.
Conclusion:
The storage facility is a profitable and competitive business. Understanding your customers and location is crucial. Ensure your marketing efforts center on the same. Connecting with reliable custom keychain manufacturers helps to make an instant impression.
EverLighten
 has helped storage facilities, builders, realtors, etc., for over eighteen years.
Michael Carney is a realtor in Columbus, NJ, assisting sellers and buyers in marketing and purchasing properties. They looked to develop his brand name in the community and surrounding areas and contacted EverLighten. Our team helped him create custom keychains for customers, clients, and prospects. It helped him reach more people and generate sales without spending much.
The EverLighten difference: 
Best pricing: We are a factory producing custom keychains, not intermediaries, ensuring customers always get the best prices.
Quality in every product: We use high-quality materials and the latest techniques to produce keychains.
Fast turnaround time: We manufacture every order in the quickest time possible.
24*7 support: Customers can contact us 24*7 for their query resolution; we reply within half an hour.
Real people, fantastic service: EverLighten loves helping; we offer various options for every product.
Designs to impress: Your keychains will look as you imagined with help from in-house designers.  
No minimum order requirement: You can order any number of keychains you need; we accept every order without a minimum limit.
Worldwide shipping: we deliver worldwide, and customers can track their orders online with an order tracking tool.
Source: The blog first appeared on "
https://livesue.com/how-to-promote-self-storage-units-with-custom-keychains/
" and was created by EverLighten's team and published with our permission as a part of the customer outreach program.