Custom Socks
Custom embroidered patches for security agencies
|
Sep, 28 , 22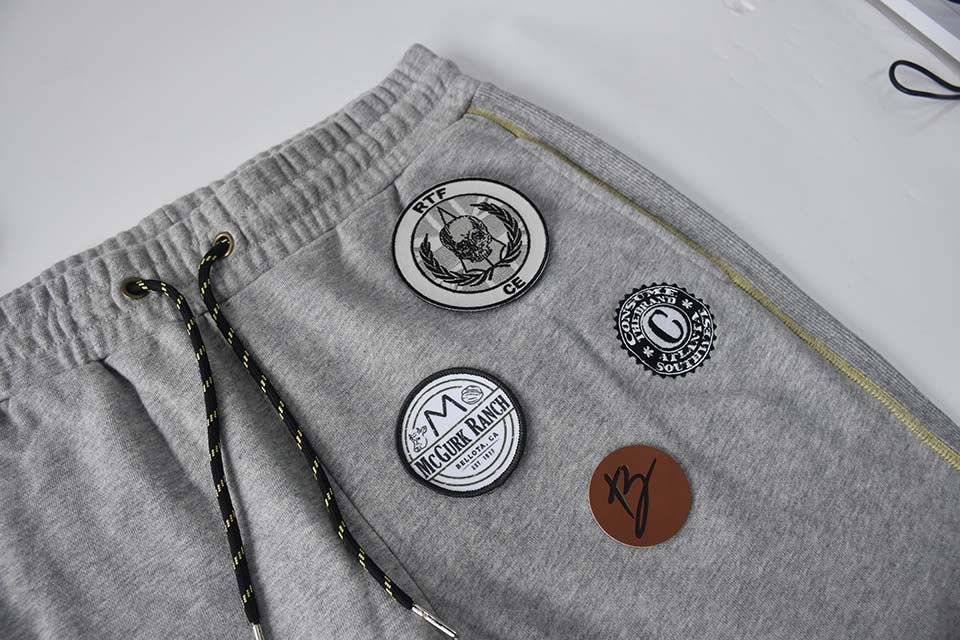 Security is vital, but it is an area with clients with various inhibitions. Can I trust the security agency for protection and safekeeping? Will they be loyal, or should I depend upon an independent security business? These questions make the security business a tough sell and deter many. Then, there is stiff competition from other agencies trying to latch onto your share of clients and contracts. For security guards, looking professional is imperative, and a well-designed uniform helps. But, a uniform is incomplete without
custom embroidered patches
. It displays the person's and businesses' name and logo that sends a subliminal message of trust - they are a professional business. So, if you are a security agency or want to start a business, use custom patches. Read on to find out.
How can custom embroidered patches build trust?
For a security agency, building trust is the most vital; it can make or break the business. Custom embroidered patches help to improve confidence, build your brand, and improve visibility. Let us inspect how they inspire trust:
Improve visual consistency: The new client may be unsure about a few things. For example, if you are a new security agency, they may not trust you 100% or be anxious around you. However, seeing the person's name builds trust. It makes them think they can rely upon you in case of need/ emergency. A name helps to humanize and makes the unknown person feel familiar. Security personnel with clear patches will communicate subconsciously with clients and take the anxiety away. It helps to link you to your company, reminding them why they contacted you.
Builds team:
Custom embroidered patches
 provide visual consistency that helps to distinguish them from others and communicates that all security personnel works together as a cohesive team. It inspires trust in your agency because they know you are there to help them.
Snowball effect: In giving an employee a custom branded patch, you communicate that you trust them to represent your company, its mission, and values. Clients can see you trusting your employees, inspiring them to trust them. It is like a snowball effect; small at first but gets large with time.  
Customer comfort: The design and clarity of custom patches inspire trust and ease your clients. For example, if a person's name is not visible, it makes people feel uneasy around them. Thus the security personnel is uncomfortable as well. They won't be able to concentrate on their duty completely.
How can custom embroidered patches help grow your security agency?
They are lovely in marketing as well. Make the employees wear them and leave the rest upon them.
Excellent for promotional use: Market research shows logos are the most crucial and recognizable brand identifier. Familiarity helps to build trust and recognition. Custom embroidered patches boost business name familiarity and trust.
Durable: Custom embroidered patches are ideal for harsh working conditions like security personnel. Embroidery on uniforms last as long as the uniforms and the threads become loose sooner. It does not look professional. You can detach the patches and use them on other uniforms or accessories like caps, backpacks, etc. It is an excellent investment with impressive ROIs.
Customizable: You can customize the embroidered patches per your needs. The regular size for uniform patches is 3 to 5- inches and 2 to 3-inches for caps. You do not have to change the design for each accessory.
Inexpensive:
Custom embroidered patches
 are pocket-friendly to spread your agency's name. Buying in bulk will lower the cost more.
Easy to use: Custom patches are easy to use on uniforms and accessories. Choose from various backings like iron-on, sew-on, velcro, etc. Iron-on is easy to apply, sew-on is permanent, and velcro helps take on and off quickly.
Tips to design custom patches for security agencies:
Bold texts: Small texts and intricate designs are challenging to replicate on embroidery patches. The design might look good on screen, but not in real life. Ensure big and thick texts to make them more legible.
Contrast: If the background and design colors are the same, the logo and name will not be visible clearly. Use contrasting colors like black and white, red and blue, black and yellow, neon pink, neon green, etc.
Complementing border colors: A border on custom patches adds definition and binds threads. Use a complementing color from the design to make it look aesthetically pleasing.
Simplicity: Using various colors and text fonts can confuse people and decrease the trust level with clients.
Mind the size: The larger the patch, the clear its design. However, be mindful not to make it so big that it does not go with the uniform aesthetic.
Tips to keep custom embroidered patches intact:
Security personnel has a rigorous routine with little time. It is challenging to keep the patches intact for a long time. Follow these tips to sustain them for longer:
Wash using a light detergent and cold water.
Use gentle cycles for machine washing.
Do not use chlorine bleach or cloth brighteners.
If you need to bleach for washing, use a non-chlorine beach.
For colorful residues in the water, rinse and chill.
Do not soak for long.
Do not pile when wet.
Use regular dryer setting.
Do not run the stained embroidered patches.
Conclusion:
Running a security agency requires trust, unity, and comradeship. Custom embroidered patches help to achieve these goals. Start using them on uniforms and other accessories; the results will amaze you. Ensure to partner with a reliable and experienced supplier.
EverLighten has helped startups, large organizations, sports teams, schools, colleges, scouts, clubs, security agencies, the military, firefighters, etc.
The Fire & Rescue Department of Metropolitan Washington Airports Authority (MWAA) was looking to create custom patches for recruits. They contacted several manufacturers with no success because of the tight deadline - only 20 days. Fortunately, they called EverLighten after going through hundreds of positive reviews. We accepted the order despite the unrealistic deadline because we like to help every customer. The order was complete and shipped in less than 10-days; the regular time for such orders is 30-days. They received the order before the recruits' class graduation and praised our quality and hard work.
Benefits of partnering with EverLighten:
Best pricing: We are a dedicated factory for producing custom patches and not intermediaries; customers always get the best price.
Quality without a compromise: We use premium-quality materials and the latest processes.
Fast turnaround time: We provide the quickest delivery for every order.
24*7 support: you can contact us anytime; our team provides round-the-clock support.
Real people, phenomenal service: EverLighten loves helping and offers various options for every item.
Free design help and unlimited customization: the custom patches will look as you imagined; we provide endless customization.
No MOQ requirement: you can order as many patches as you need; we accept orders without a minimum limit.
Worldwide shipping: we deliver worldwide; customers can track their orders anytime with an order tracking tool.