Custom Socks
Custom socks for adventure clubs
|
Sep, 29 , 22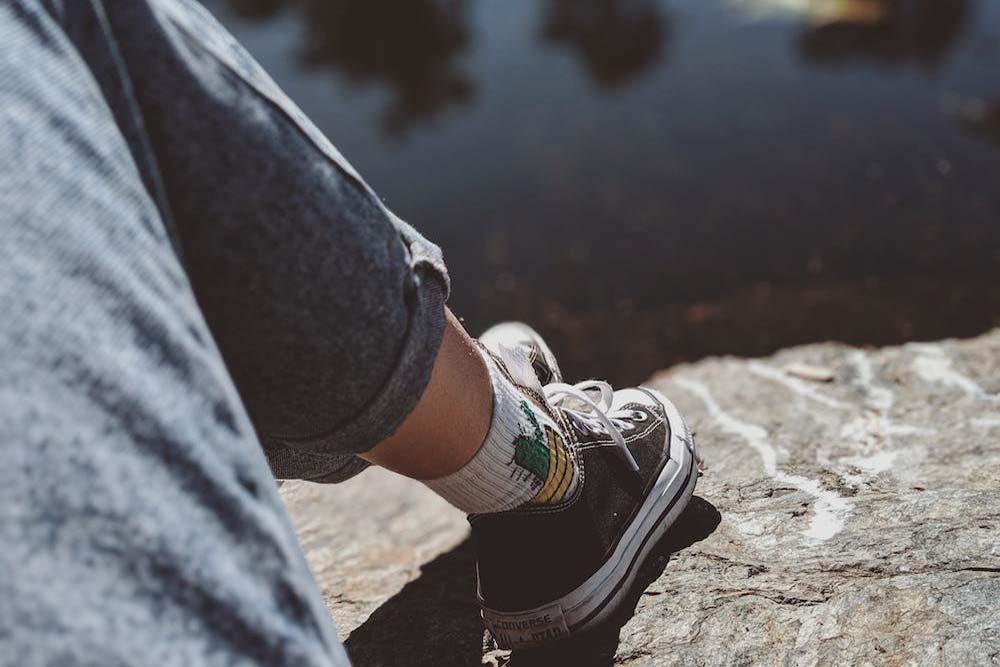 Running an adventure tourism business requires effort, dedication, and passion. The cost to start an adventure club business is less compared to most. It is the reason many are attracted to it. The demand is growing because it helps to take the mind off work and daily routines. It also benefits physical fitness. However, as an owner of an adventure club, you know it is challenging to get customers. The Internet has paralyzed clients with many potential choices. It is pretty challenging to differentiate yourself in the marketplace. And, there are large corporations cutting prices because of massive amounts of money to spare. How would you compete? Keep developing and remain one step ahead. One of the most effective ways to keep your old customers and get new ones via referrals is to present souvenirs at the end. But not just any, something meaningful, practical, and unique, like
custom socks
. Before you give it out, you should have all the information. Let us start with the basics.
What is adventure tourism?
It is a tourism trip that includes at least two out of the three elements, i.e., physical activity, natural environment, and cultural immersion. The segment is massive, with various niche markets, and we can divide between soft adventure travel and hard adventure travel. Soft adventure is safe, and people do not need skills and experience like backpacking, birdwatching, camping, horseback riding, safaris, etc. Hard adventure participants need more experience, e.g., rock climbing, surfing, kayaking, etc.
Why should you use custom socks?
Giving out custom socks will benefit your business in various ways. It is a proven strategy that has worked for many organizations. Here is how custom socks can help:
Boost your club's earnings: It is one of the most crucial reasons to hand out custom socks to customers. The adventure tourism business depends upon referrals and word-of-the-mouth advertisements. Handing out branded socks has a positive impact on people. They will talk with their family, friends, and coworkers. They will consider your club when they think of having a weekend of fun.  
Build a base of loyal customers: Your adventure tourism business can prosper if customers trust it. Handing out custom socks helps to create an emotional bond with your club. It will convert your first-time customers into loyal ones. They will repeatedly come to your club.
Offer customers a souvenir: When people visit new places, they buy items as a reminder of the memorable time. Giving out custom socks will remind them of the lovely time at your adventure club. Customers will feel nostalgic, and you will add more customers without spending much.
Leverage the law of reciprocity:Whenever someone gifts us, we feel indebted and want to return the favor. It is the reason we send out return gifts. Giving custom socks will make people experience the same. They would recommend your club to everyone.  
Project your adventure business as an expert: When you give out custom socks, it adds to your reputation as an expert in the industry. People will see you as someone with vast knowledge in the field. Give them unique socks to add value to their lives.
Competition in the market:All of your competitor clubs use unique tricks or gimmicks to attract customers. Now, if you do the same, there will not be any difference between you and them. Distinguish yourself in the market. So, start giving out custom socks to make a name for your business.
Add value to your service:When you hand out specialized socks for hiking, walking, etc., you are adding value to your primary service, i.e., helping people have fun. People came to your club for a weekend of adventure, but you gave provided something additional as well. They will appreciate your thoughtfulness and generosity. It would add to your credibility as an adventure club.
Strengthen your community:With a wide variety of custom branded socks and other merch, you can build a community. They will feel a sense of belonging to a larger community whenever they use them.
Help your adventure club become a brand: Giving out custom socks is the start of turning your club into a brand. Every big business has a logo people can recognize. When people see the custom socks with your club's logo and visuals, they think of you as a brand. It is a steady process, and you need to be consistent.
Tips for custom socks for adventure clubs:
Although you can use any socks and print your name on them, they won't be effective for an impression. Create high-quality and relevant socks for the industry. Breathability and comfort are necessary for activities like backpacking, horse riding, etc., to enjoy fully.
Cotton is best for breathability but is not ideal for these activities because of being super absorbent. The fun activities can cause sweat. It can trap moisture against the skin and make people feel uncomfortable. It would be better to use blended materials. Use socks with the following properties:
Moisture management is vital for feeling comfortable during activities. Polyester, wool, rayon, etc., solve the issue.
Anti-bacterial is necessary to prevent odor and infections. People come to have fun, and you should take care of it.
Temperature regulation: Often, adventure clubs are far away from cities. The temperature in these places is lower and becomes cold at night. Using a blend of wool for your custom socks solves the issue; people will thank you.  
When to give custom socks:
There are not any wrong moments to give custom socks to customers. Choose from:
As a welcome gift:when customers come to your club, welcome them by giving them custom socks. If your budget permits, you can include other items as well. It will provide a positive surprise.
For activities:Give them before going for activities like backpacking, etc. Customers will enjoy it more.
Give as a parting gift to end the experience on a high, and they will remember your business name positively.
Wrapping it up:
Adventure tourism is a booming industry, and it is worthwhile to invest in custom socks to make a name for your business. It will provide you with referrals and word-of-the-mouth advertising. Result: more customers and better sales. Mind the mentioned points and connect with a reliable manufacturer like EverLighten to make the best custom socks. For over eighteen years, they have helped startups, large companies, sports teams, nonprofits, hospitals, universities, clubs, hotels, etc.
Sleep Inn - a part of Choice hotels and one of the largest hotel chains worldwide - reached out to EverLighten to create custom products to welcome their customers. After deep research and analysis, our marketing experts recommended custom socks. The idea was unique, and they had not used socks before. The in-house design experts helped them create the design per their requirements and brand image. The socks turned out to be lovely; every customer loved them.
The EverLighten difference:
Best pricing: We are a factory producing custom socks, not intermediaries, ensuring customers always get the best prices.
Quality in every product: We use high-quality materials and the latest techniques to produce socks.
Fast turnaround time: We manufacture every order in the quickest time possible.
24*7 support: Customers can contact us 24*7 for their query resolution; we reply within half an hour.
Real people, fantastic service: EverLighten loves helping; we offer various options for every product.
Designs to impress: Your socks will look as you imagined with help from in-house designers.  
No minimum order requirement: You can order any number of items you need; we accept every order without a minimum limit.
Worldwide shipping: we deliver worldwide, and customers can track their orders online with an order tracking tool.