Custom Hoodies
Custom hoodies 101_ Expert tips from EverLighten
|
Dec, 05 , 22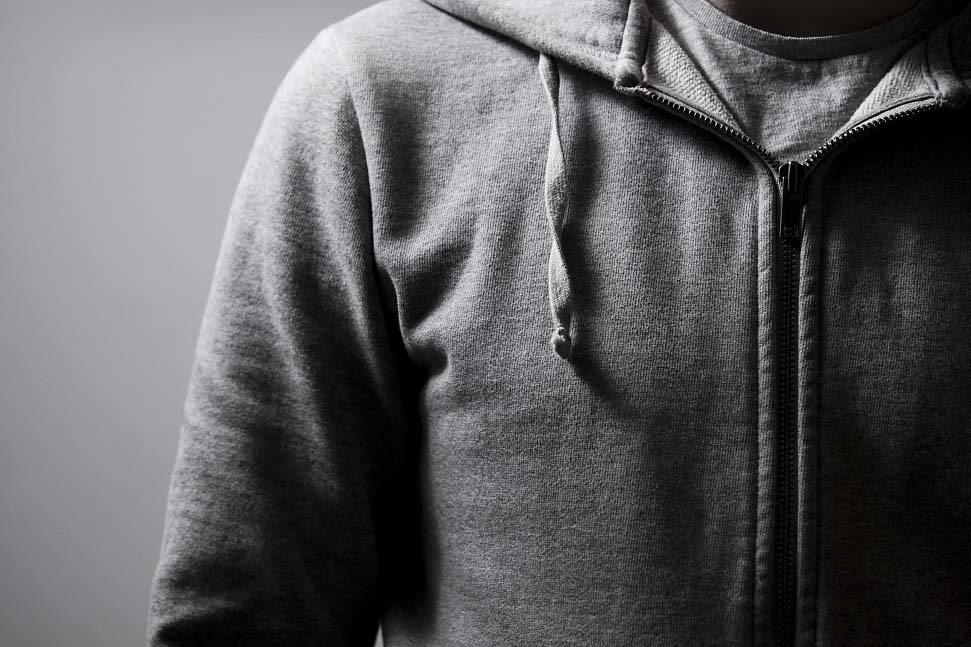 Hoodies are one of the most popular clothes in the country. People love them so much that they deserve their season. They are suitable for various occasions. The best part- they look good on everyone despite their body shape. With the movement of inclusion spreading fast, they are one of the most inclusive apparel that makes people look and feel good with little effort. They last long without much care. There is nothing like wearing a soft, cozy, new hoodie - people get excited about it. We can look at the data and see that they are one of the top sellers. It makes
custom hoodies
one of the best products to sell, promote your brand, and use for your sports team or personal gifts. But, with hundreds of manufacturers/ suppliers, it can be confusing where to begin. Do not worry! The blog will make it easy to customize hoodies with tips from our experts. You will have all the information about the various styles, fabrics, logos, artwork positions, etc. Without further ado, let us start.
1.Choosing the style:The debate about which hoodie to choose will come up as soon as you want to customize them. Two of the most popular are pullovers and zip-ups. They vary on how we put them on and have one big front pocket and two front pockets, respectively. If you search the internet, you can come across quarter-zip hoodies, button-downs, feather more fringe, sleeveless, side-zips, etc., but the two mentioned styles are the most common. Both have their advantages and disadvantages, choose per your needs.
| | |
| --- | --- |
| Pullovers | Zip-ups |
| Warmer | More fashion-forward |
| Easy to print on the front because of the extensive area. | Slightly smaller print area because of the zipper. |
| We can not control body temperature. | Zipper makes it possible to control body temperature. |
| Easy printing. | Printing across a zipper is challenging. |
| More durable. | The zipper can break, bend, or become wavy. |
Pro tip: We can always tell you what to choose, but you know your situation better, and the final decision should be per your needs. Compare all the points carefully, and you will decide which hoodie is the best for you. You can find various reasons to choose one over the others, and there is no right or wrong choice. It is not uncommon to split up an order between these two styles.
2.Choosing the fabrics: Similar to other popular custom apparel like t-shirts, socks, etc., they have several fabrics. There is soft cotton and one favorite with moisture-wicking performance. Then there is polyester which does not shrink and blends like poly or cotton-poly blends. And tri-blends that is absolute best of the three worlds. There are two others:
Sponge fleece is a fabric made of various materials; we can make it from all the yarns mentioned above and shredded yarn loops inside. A brushing technique makes it fuzzy, frayed, and super soft, which helps to keep you warm. Sponge fleece is your choice if you want an even softer material than fleece.

French terry

is lighter and more absorbent than fleece. However, it is not as soft. The yarn loops are intact, and the heavy material keeps you warm. It is more breathable and can help keep you cool, which is helpful for regions with a slight cold.
3.Choosing the sizes:Hoodies will match the size of the t-shirts. However, pay attention to the fabrics; some fabrics, like cotton, are more susceptible to shrinkage than others, like polyester or blended. There is also a bit of variation between light and heavyweight. Also, consider the differences between men and women - check the specs and compare the measurements to select the standard sizing. You may also want to consider personal tastes and trends. People have preferences; some wear the slim fit, and others like baggy or oversized.
Tip: If you are ordering for the team or family celebrations, it is better to ask everyone about their preferences. It is the best way to customize the accurate sizes. Note down in a notepad or spreadsheet; it makes the process easy-breeze.
Fit or cut:Choices have changed over the years. What used to have limited options now comes in personalized. Side seams and fashion cuts make the hoodies streamlined. Nowadays, you can choose from retail fit, slim fit, Euro fit, or fitted. It provides men an option for a slimmer profile. Often, they feature thinner, blended, and well-customized details; you also pay a bit more.
One of the primary decisions when customizing in bulk is whether to go with unisex or split the order for men and women. If you sell custom apparel, consider including various styles. The difference between these two is the hoodies will be more contoured to match them, especially at the shoulders, waist, and hips. You can go with unisex for promotions and teams because it will take too much effort and resources. You can be with leftover inventory because some people are on the extreme side of body types.
Tip: For bulk or large orders, you want to keep it safe and skew towards larger sizes. It will ensure you do not have any leftover smaller hoodies.
4.Choosing the printing method:
Custom hoodies
are versatile and have various possibilities for print locations. However, they have a few restrictions. Printing on the front of the pullover style is dictated by the front pocket. Zippers limit the artwork. It can be because of the seams, fabrics, etc.
Printing guidelines:
Style

Front

Back

Sleeves

Pullover

Full front 12" * 10"

Front pocket 5" * 3"

Side Hood 6"*6"

Full back 12" * 14"

Lower back 12" * 4"

Sleeves 4" * 4"

Wrists 4" * 3"

Zipper

Left chest 4" * 4"

Right chest 4" * 4"

Side Hood 6"*6"

Full back 12" * 14"

Lower back 12" * 4"

Sleeves 4" * 4"

Wrists 4" * 3"
Printing restrictions for custom zip-up hoodies:
We do not recommend printing across the zipper because it causes clumpy ink deposits. Keep these tips in mind:
Design the artwork with a gap in mind and measure it to be in the center.
A hoodie style and a kissing zipper are helpful. It has two ridges running along, extending over the zipper and meeting in the middle.
The manufacturer places the hoodies on a special plate with a built-in valley to avoid ink deposits. It takes experience and expertise, and only a few, like

EverLighten

,can consistently do it with perfection.
Pro tip: If you need artwork across the zipper, our experts will ensure success with precise advice and process.
Printing restrictions for custom pullover hoodies:
The print height depends on the front because of the front pocket. See the above table for the maximum size for a chest print. The print areas on the front pocket are smaller than it looks. They are a separate print area that will affect the price.
Custom hoodies print methods:
All the print methods that work for customizing other clothes also work for
custom hoodies
.
Screen printing

is the most common method. It produces vibrant, durable, and bold colors. You can also print the artwork on dark fabrics without an issue. However, you pay for the colors and might increase the charges, particularly for smaller orders.

DTG

is the best for small orders with more colors. However, you do not get the same quality as the previous method, and the colors are also not as vibrant. Cotton produces the best results. Be gentle with the washing; do not use hot water and strong detergents.
Heat transfer produces a shiny metallic finish. It is also an option when you are running low on the budget and more colors and have an odd print location for DTG. The process creates a thin plastic coating on the fabric and reduces breathability; do not make the design solid. It cracks if you wash it many times with hot water and strong detergent.
Dye-sublimation: this is helpful for all-over print and is a choice for full-color. The process is like heat transfer. It involves a chemical reaction and skipping the liquid phase. It turns into gas that bonds with the fibers and makes a durable print. However, it works only on polyester.
Embroidery: this is the method when you want to keep your branding classy. It has backing on the opposite side that can bulk up thinner garments and become uncomfortable in frictional areas like the chest. Keep the design small and simple to manage the cost. The left chest is the typical area for embroidery, but you can go to other places, like the wrist or the edge of the hood.
Pro tip: sometimes you need one color print, especially for premium hoodies; you can use a distressed look to manage breathability and flexibility without feeling heavy.
Over to you:
Custom hoodies are one of the most popular items to sell for promotions, fundraisers, and giveaways. Whichever style you choose, experiment with various fabrics, designs, colors, printing, etc. However, go with a reliable manufacturer to make the highest-quality custom hoodies. EverLighten has helped startups, corporations, sports teams, universities, nonprofits, celebrities, and individuals for over eighteen years.
We connected with the NBA to create custom products, like shirts and patches. They were apprehensive about us because of their high-quality standards. The organization became convinced about the quality after seeing samples and ordered over 4,000 custom items.
Customize hoodies with EverLighten:
Best price: We customize hoodies in our factory, which helps customers to get the most reasonable cost in the industry.
Fine quality: Customers get their hoodies with the best materials, production, printing, and packaging.
On-time delivery: our factory helps deliver every order in the minimum time.
24*7 customer service: Customers can contact the support team anytime for their queries.
Customer-focused: We love helping people create their dream hoodies.
Unlimited customization: Customers can customize every aspect of the hoodies- materials, shapes, sizes, colors, etc.
No minimum quantity: We offer the lowest minimum limit in the industry; customers can order as many hoodies as they need.
Global shipping: EverLighten delivers worldwide, and you can track the orders with an online tool.