Best custom gifts to celebrate Women's day at work
|
Mar, 10 , 22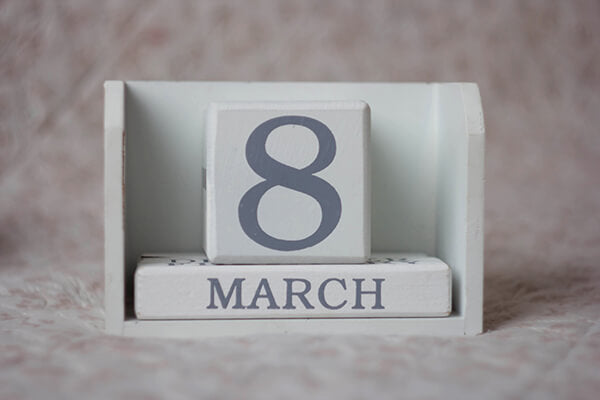 A custom corporate gift is an excellent way to show your appreciation and recognize the contribution of women in the workplace. What started as a small occasion to reflect on the impact of women in cultural, political, and socio-economics in the 1900s in New York is now a global event. People celebrate it with a different theme each year, and this year's theme is "Gender equality today for a sustainable tomorrow." Businesses have a crucial role and responsibility to create a more inclusive workplace. Celebrations, marketing, and giveaways will show your intent to push for equality, positively benefiting your brand image.
Reasons to celebrate women's day for companies
Now that you know the benefits of celebrating women's day, let's discuss a few ideas about celebrating the occasion. 
Ask everyone to wear purple
Do you know there are theme colors for women's day? They are purple, green and white. Keeping with the theme of this day, you can ask all your employees including males to wear purple to support this day. The day is about inclusivity and balance, and wearing purple will set the tone in the office. It will become even more powerful when your top-level team members dress the part, and it will show they care for a balanced work environment. You can start decorating the workspace with purple, create purple custom logo merch, and distribute it to everyone. 
Now that you have set the theme for office celebrations, let's find out some giveaways women will love: 
Now that you have decorated the office and giveaway products; it is time to: 
Take pictures and share on social media 
Women love taking their pictures and posting on social media, so why not encourage them to take their pictures with your custom giveaways and post on their account tagging your business? You can use the images - taking their permission - to post on your business social media page. It is one of the fastest and most effective ways to reach more people and show them your stance on women's rights. You don't have to be all serious about it because it is also a chance to show your light side. 
Contribute to women's issues
Your company can organize a fundraiser or donate to women's causes like breast cancer, sexual violence, access to education, employment opportunities. Many non-profits are working tirelessly towards these causes; you can use the day to create awareness and fulfill corporate social responsibilities. With a simple social media post, you can ask your employees, customers, and vendors to donate. You can first start with donating a percentage of your profit on the day. 
Organize a giveaway for your customers
Celebrating women's day with a giveaway for your customers is fantastic for your business. Doing it will positively affect your business name; it is a free advertisement for your company with user-generated content. You can ask your customers to share their pictures by tagging your organization to support the cause. You can also host a women's day event online to celebrate with your customers and remote working employees. It will help create a sense of community among your employees and customers. 
There are many ways of celebrating women's day events, but for custom gifts, there is only one reliable manufacturer - EverLighten. They have over eighteen years of experience making custom merch for businesses, start-ups, colleges, universities, influencers, and individuals. 
Competitive pricing: They are a direct factory - not an intermediary - so they offer pretty competitive factory-direct pricing.
Quality in every product: They only use the best materials to create high-quality custom branded products, and their manufacturing inspectors check every product during and after production to ensure everything you receive is perfect.
Real people, real service: They love people at EverLighten! Whether you have a small order or a large order, they support you from start to the end.
They make you look great: They do whatever it takes to make sure the design of the products matches the design in your head or make it better.
Fast turnaround with on-time delivery: They have a dedicated factory for custom products ensuring every order is complete on time.
No minimum order limit: They accept every order and don't have a minimum order limit.
Free design help: Customers get free design help from in-house experts after uploading their design.
Guaranteed money back: You can return the products if not satisfied with their quality and get your money back.
Free shipping: They deliver to every part of the world for free.
Dedicated account manager: Each customer gets a dedicated account manager for solving their queries and communicating between various teams.
Real-time supply chain visibility: You can track your order anytime with an online tracking tool.
It isn't easy to celebrate women's contributions at work in only one day. It would help if you ingrained it into your work culture; they deserve high-quality personalized gifts on this special day. For designing and creating custom gifts for women, visit EverLighten.com.