Best Promotional custom gifts for 2022
|
Mar, 10 , 22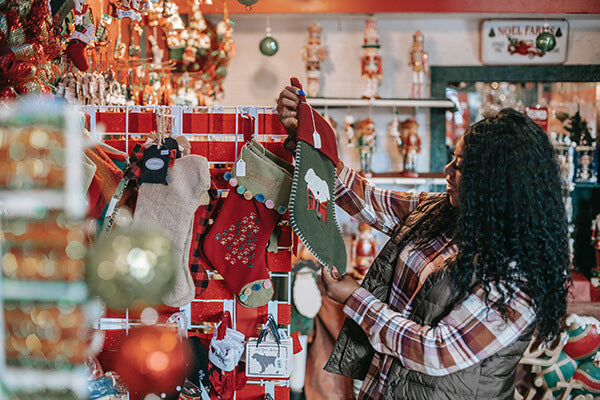 Today, customers regularly receive many emails, sales calls, LinkedIn messages, cheap pens, or useless swag. Every business is fighting for buyers' attention, getting shorter with time. Consider this, our attention span was around 15 seconds before 2000, and it is around 8 seconds now - which is less than the attention span of goldfish. Businesses and marketers are finding it pretty challenging for their promotional activities. Here's the solution - understanding human psychology will help you select the best promotional ideas, taking your marketing and brand-building strategy to the next level.
Some of you might think, but this doesn't sound very easy. We will break down everything for you in this blog, making it more straightforward. Marketing is knowing about human behavior. That's why promotional products are among the oldest and most effective marketing strategies. It is all because of the principle of reciprocity. As humans, we want to give something back when we receive something. We all can see its proof in our regular lives; remember when you bought a gift when someone bought one for you or the time you gave a generous donation to some organization because they gave you a gift?
However, this strategy can backfire in business settings if you don't execute it correctly. Give a poorly thought-out gift, and your organization will risk being seen inauthentic looking to make just a sale. The feeling of thanking back is most potent when people feel the gesture is genuine - custom promotional gifts help accomplish the same. By selecting the right custom logo gifts, you create an emotional connection with customers, helping to activate your brand.
Characteristics of unique promotional products
It must be helpful: When you choose a promotional product for your business, think about the crucial need you are looking to solve. The best merch will be beneficial outside of just the need to promote your brand. To understand your buyer's or employee's personas, you need to dig deeper to understand their need and wants.
It must be multipurpose: When deciding on a giveaway, you need to focus on making people's lives easier to produce a sense of gratitude. Don't forget to make your employees and customers feel special. For example, if you give a custom logo plush toy with the Christmas gift basket, don't forget to put down a name card or a thank you note.
It must be high in demand: When choosing corporate gifts, you need to first look at the trends. What's the one product everyone is rushing to get? People mostly buy items that are a combination of stylish, helpful, and in-trend.
Considering these points will increase the effectiveness of your custom gifts. To help you get started, here's a list of unique promotional custom gifts along with the ASI impressions data of consumers in the US:
Custom face masks with logo:
With the pandemic still around, it's no surprise face masks are the number one choice of promotional company giveaways. According to ASI data, 57% of consumers are likely to do business with the company that gave them a custom mask, and 80% of those receivers said they wear masks in public most of the time. It makes them a valuable and smart promotional product for businesses to promote their brand.
A promo mask gets at least 4,000 impressions over its lifetime - so a high-quality, trendy, attractive mask has the potential to give your business a huge visibility boost. Two of the most stylish items are face masks and neck gaiters.
Eco-friendly promotional products

 
People realize the environmental issues, and it is visible in the trends - the sale of eco-friendly products has been steadily increasing over the past few years. And it will keep getting stronger with consumers trying to buy sustainable products. The study shows 46% of consumers have a more favorable opinion of a business if the promotional products they get are eco-friendly. So, it's a wise decision for your company to invest in environmentally friendly giveaways to improve brand favorability. 
Some of the most trending eco-friendly products: 
Bamboo custom socks: These socks are not only eco-friendly but durable, comfortable, and cozy. They are easy to produce and a perfect giveaway for every occasion, including Christmas, anniversaries, completing a milestone. 
Custom tote bags: Custom tote bags are one of the most useful promotional items, which is also eco-friendly sustainable merch. Customers keep it for an average of 11 months and get around thirty-three hundred impressions. Three critical factors of making people keep them are quality, utility, and attractiveness. If you are an organization, you will benefit by investing in tote bags because people will probably see them in malls, grocery stores, beaches, etc. Two of the most popular eco-friendly ones are canvas tote bags and grocery bags. 
Recycled journal: There are a lot of benefits of writing regularly, including increased productivity, concentration, and developing ideas - all of which are highly sought in the corporate world. A recycled journal fulfills many purposes, one of which is saving the planet. It allows you to ingrain your name in the user's mind with your logo on every page without being too intrusive. 
Custom promotional tech products

:
With most people working from home, custom tech product giveaways were a big hit in the last two years. According to the data, 56% of consumers said receiving some tech products like a USB drive, power bank, or a simple mouse pad. The demand for these items will increase so you can leverage them for your business promotion. These items are helpful, and people hold on to them longer than most gifts. Some of the most popular promotional items: 
Custom phone cases: Everyone these days has a smartphone, and people love them. A custom phone case is significant for brand promotion aside from saving the phone from scratches and damage. 
USB drives: It is one of the most helpful products to keep the data safe and easily carry it wherever you go. 
Mousepads: They provide you ample area to showcase your brand logo; they last for years. 
Wireless charger: With all the tech accessories people use these days, there are so many wires across our desks and homes it looks like a mess. Wireless chargers are effortless, safe, and valuable for any Qi-enabled device. You can charge your smartwatches, earbuds, and other devices by simply keeping on the charger. They are also convenient to carry - you don't have to take a separate charger for each device. Putting up your company logo will ensure users see your name every time they charge their devices.
Power banks: There can't be too many other valuable items like a power bank in today's modern world. Everyone needs them as a backup power source for their countless gadgets. Getting your brand and message printed on them will help you be in plain view of your audience, giving you regular brand exposure.
Smart band/ watch

:

In today's post-covid world, everyone understands the benefits of physical fitness and moving your body regularly. Smart bands and watches are one of the best ways to motivate you and keep track of your fitness, stress level, sleep, and much more. Keeping your fitness levels up helps in improving performance in a high-pressure corporate environment. Gifting a company-branded fitness watch or band will show receivers you care for their physical and mental well-being.
Motiv ring

:

It is one of the latest helpful gadgets to track your fitness level, sleep, heart rate, and more - it does all the things a fitness watch does, and you can wear it all day. It is a ring, so it looks elegant and minimalistic. Imagine how much brand exposure you can get by personalizing it with your company logo - it looks cool, so everyone will talk about it and want one.
USB hub with mobile holder: It is a multipurpose promotional item; you charge your devices and use it as a mobile phone holder to attend virtual meetings. You can easily place your business logo with ample surface area for promotional purposes.
USB night light: With all the bright light around us, it takes a toll on our sleep. People work late into the night on their computers; switching off the light puts more strain on us because of the light coming from the screen. A USB night light is a perfect solution - it gives enough light to keep our eyes safe while also not disturbing our circadian rhythm. By putting your company logo on it, you save your employee's eyes and get brand exposure.
Bluetooth key tracker: How often do we forget where we left our keys? The solution is a Bluetooth key tracker. You can use it to start an alarm to find it conveniently. And, don't be limited to keys only; you can use them for other small useful items in the home or office. Put your company logo on them and see the benefits you reap.
People are likely to keep a custom promotional apparel for an average of sixteen months. They generate more than 6k impressions; you give one item to a person as direct marketing, and you indirectly advertise to 6,000 people.
Some of the trendiest custom promotional apparel for the year 2022:
You can also consider branding your promotional hats with custom patches, leather patches, or embroidery patches. They give hats or other merch a classical or vintage look, fitting in with subtle design trends.
With various designs and materials to choose from, you can design custom beanies that people can wear year long and not only during winters.
Custom drinkware is an ideal corporate gift proving your business many benefits, including mass appeal. You can use it as giveaways for any age group and gender. These get double exposure - meaning receivers can use it personally or share with others like when someone visits their home, they can give their favorite beverage to them. They produce around 200 impressions per month; that's quite a significant number because they will be with receivers for a long time. Let's find out some of the latest trends in custom drinkware:
Bamboo mugs: According to a UK study, 2.5 billion paper coffee cups are thrown in the trash. Imagine the number of trees we have to cut in the name of eco-friendly products. There is a better way - custom bamboo mugs. They save on waste because they are durable, taste better, and are biodegradable. Use your logo to show receivers how much you care for nature to build a positive impression.
Dumbbell water bottle: Who doesn't want toned muscles, but it is challenging when you don't even have time to get up from your working desk? Dumbbell water bottles are a fantastic product; it not only keeps you hydrated but it helps you put on some muscles without getting up from your desk. With your company logo on them, you will be in people's minds all the time.
Temperature regulating flask mug: Everyone likes their favorite beverage at a certain temperature level. But, it is not possible every time, especially while traveling for work or in a long meeting. This merch helps keep your coffee or tea at temperatures you like; you can enjoy your beverage anywhere. Whenever people take a sip from these custom branded flask mugs, they will remember your name.
 Comfortable merch:
Long working hours take a toll on our bodies, making it more challenging to be productive. These products will help you make your employees comfortable while increasing brand awareness:
Inflatable footrest: Sitting for long hours on a chair takes a toll on our feet; we often stretch for arms, shoulders, and fingers but don't pay heed to feet. There are several benefits of using an inflatable footrest; it helps maintain a comfortable posture resulting in increased productivity and proper blood circulation. Another great thing is you can carry them anywhere, like on flights, and your brand will get huge exposure using them.
Seat cushion: High-quality seat cushions are a must item for working long hours and receiving several health benefits. They reduce muscle fatigue and also help you concentrate for long hours. These also have a huge area for your company logo and last year's, giving you excellent ROIs.
Every industry, business, and customer is different, and you need to keep it in your mind. Not all mentioned products will resonate with your ideal buyer and brand image, and you need to consider these:
High-staying power: The more days, months, or years people have your product, the better.
The number of impressions: Whether the product will probably sit on your shelf like a custom branded plush toy or move around with you like custom t-shirts.
Budget: It is one of the most critical factors most likely to dictate your choice of branded promotional products.
Trends are constantly changing, and new merch will pop up every day - but quality remains constant. To make a perfect impression, you need to give high-quality custom products, which are only possible with a reliable manufacturer with experience and expertise. EverLighten has over eighteen years of custom product manufacturing and helping businesses, startups, influencers build their brand.
Competitive pricing: They are a direct factory - not an intermediary - so they offer pretty competitive factory-direct pricing.
Quality in every product: They only use the best materials to create high-quality custom branded products. Their manufacturing inspectors check every product during and after production to ensure everything you receive is perfect.
Real people, real service: At EverLighten, they love people! Whether small or big orders, they are all dedicated to supporting you from the start to the end.
They make you look great: They do whatever it takes to make sure the design of the products matches the design in your head or make it better.
Fast turnaround with on-time delivery: They complete every order quickly; customers always get their delivery on time.
No minimum order limit: The company accepts every order without restrictions on the minimum order quantity.
Free design help: Customers can upload their design ideas in sketches or images; experts help finish the design for free.
Guaranteed money back: Customers can return the product with guaranteed money back if they are unsatisfied with the quality.
Free shipping: The company delivers to every part of the world for free.
Dedicated account manager: They provide a dedicated account manager to each customer to help resolve queries and communicate between different teams.
Real-time supply chain visibility: Customers can track their orders in real-time with an online order tracking tool.
When selecting promotional products for employees or clients, the primary focus is to consider their usefulness to receivers. It would help if you focused more on people than on your company. Use these unique and helpful giveaways to solve your customers' or employees' problems. For designing custom promotional products, visit EverLighten.com.