Custom Socks
18-top myths busted about custom socks
|
Oct, 28 , 22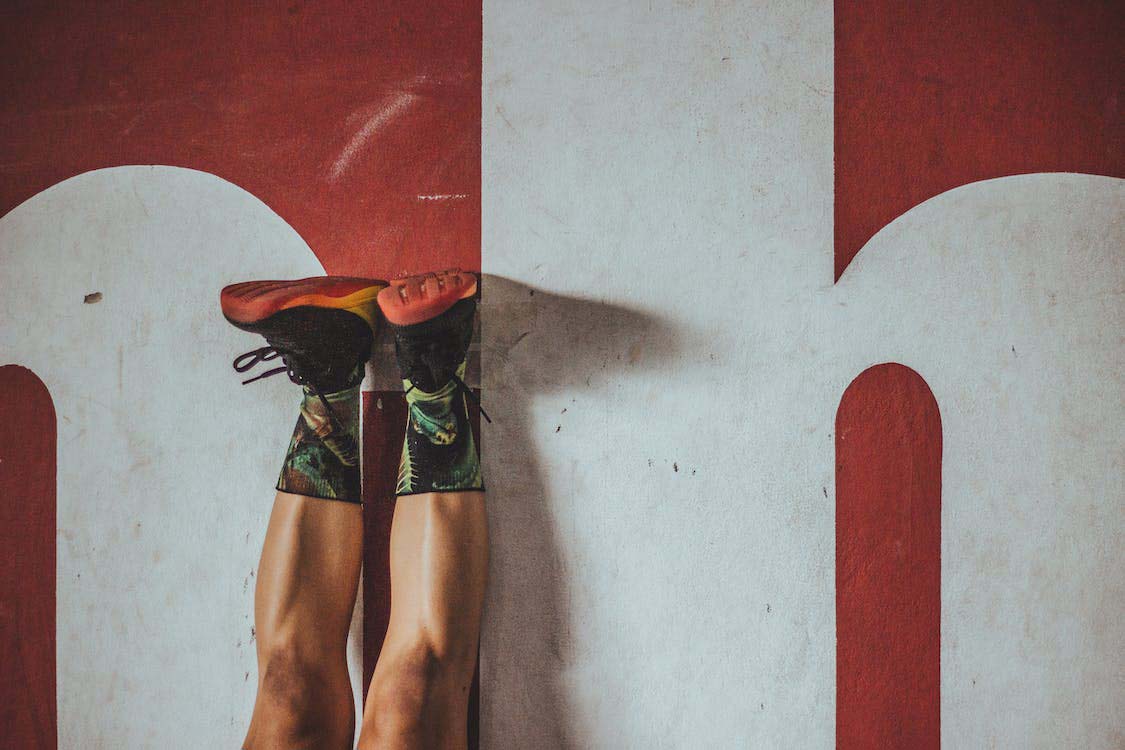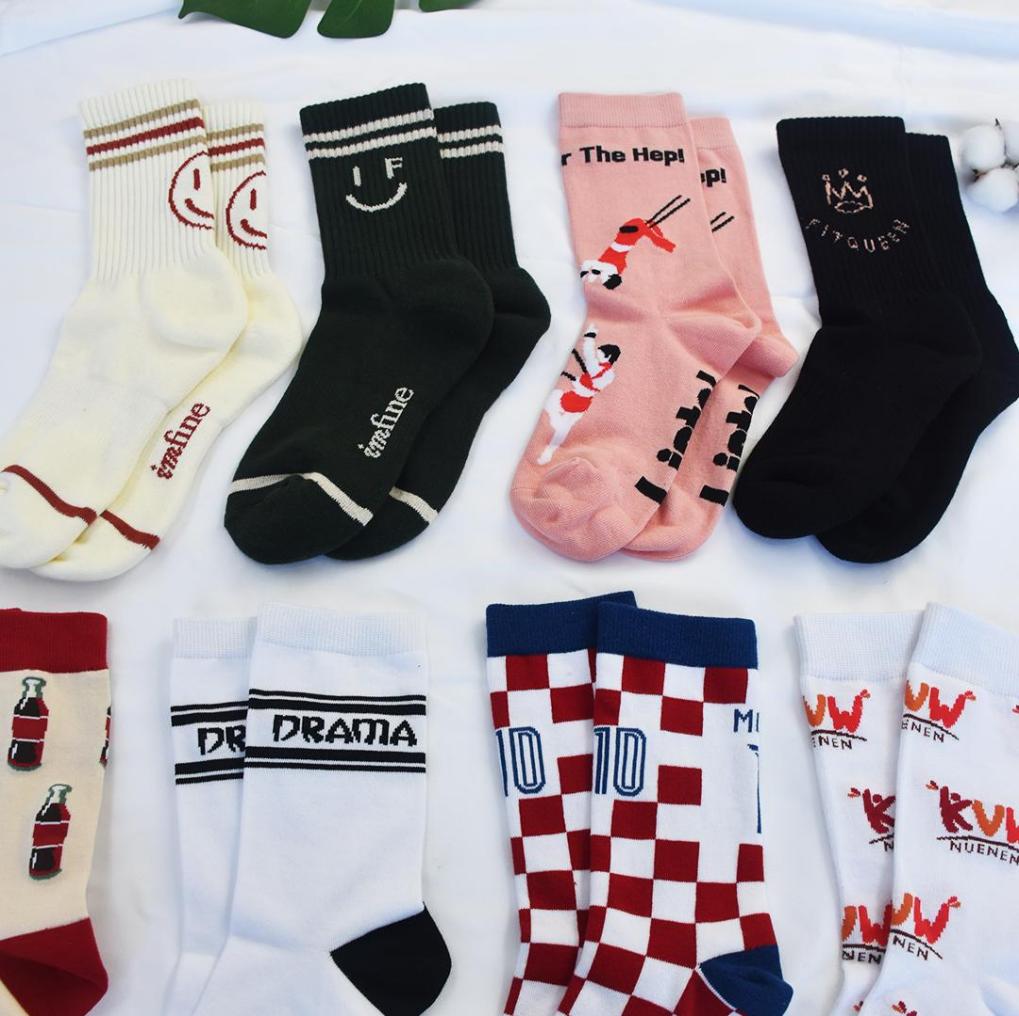 Custom socks
 are a popular item. They use them for various purposes, and yet there are many myths circulating regarding them. Many people who want to start a business are hesitant to do because they believe those myths. Although they are super easy to create, many think they take too much time and resources. Don't worry the blog will bust all the myths surrounding custom socks. Without further ado, let's start.
Custom socks are expensive:It is one of the most popular myths that stop people from trying custom socks. In the past, technology was at the same level as right now, so it was expensive compared to regular socks. The second reason was the required order size which was a bit on the higher side. When people compared them to generic ones, they found they cost more. However, with technology, manufacturing processes, and demands, the cost of custom socks is down considerably. It is much cheaper to order them than 5-10 years ago.
You can only use screen printing: In the 90s, it was the most popular and may be the only method available for custom socks. However, it is not the case now; there are various methods like jacquard knitting, 3D printing, DTG, embroidery, etc. Choose the one per your needs. For example, for larger orders in a short time, DTG is faster than embroidery. The process also varies with the fabrics. Work with the supplier to choose the right one for your unique requirements.
Companies don't offer samples: When ordering for the first time online, it can feel scary because you don't know about the supplier/ manufacturer. Although you might have researched, it is never easy to hand in your hard-earned money. Fortunately, many manufacturers like EverLighten offer free samples before you order. It takes away all the risks because you can see them in real life. Even if they do not provide prototypes - for small orders- looking at the design can help you imagine how they will look.
Custom socks are only for large orders:The myth originated in the yesteryears when companies accepted only large orders like 500 or more. They had to set up their machines for each order; it cost them a fixed amount. However, it is not the case now, and with the rise in demand, many now accept low-quantity orders. For example, EverLighten has no minimum order limit. It makes them affordable and fits within your budget.
Customization requires hidden costs: It is a prevalent method in most businesses and depends upon the organization's ethics and values. Some are not transparent and burden their customers with hidden costs. They display one price on their website and charge differently for customization. However, you can find some rotten apples in every industry and not pay much heed to them. Most suppliers are upfront about the cost and offer additional discounts when you order in bulk.
They require special care:With the advancements in water-based ink durability, you can wash them like any apparel. You don't have to buy a different detergent or take special care. However, a few fabrics, like silk, merino wool, cashmere, etc., require some attention, but it is accurate for all garments.
You require various sizes to fit a variety of people:Custom socks are mostly one-size-fits-all apparel, and you don't need several sizes for everyone. They are stretchable and can snuggle comfortably - men and women - of most sizes.
The logo can fade or crack: The latest dyes, colors, and production methods have come far, and the logo, design, or text does not whither for a long time. A few processes place the ink into the fibers that help to last as long as the socks.  
I don't know to design, so I can't get custom socks:It is one of the most common concerns of people. However, a few companies like EverLighten provide in-house designers to create, change or improve the designs to ensure they are ready for socks. They ensure accurate dimensions, methods, fibers, etc. Customers do not have to worry about a thing; they take your approval before proceeding.  
The entire order can look different from each other:It might be accurate for a low-quality supplier but not for a reliable manufacturer. They ensure that your designs and socks are consistent from the first to the last by checking the quality at each step.
Custom socks will take too much time to arrive: Customers believe they take too much time to produce. The production time depends upon the complexity of the artwork and the number of socks. Manufacturers are busy during major holidays, especially Christmas when socks are one of the most gifted items. However, there is no such rush during other months, and. You can also beat the holiday effect by planning a bit. But you don't have to order 2-3 months ahead.
The finished socks will look different from on-screen:It is also one of the myths going around. But it is possible to get the exact colors with the Pantone color palette, and you don't have to worry about the socks looking different. Some colors or fabrics might be rare, but if you work with a reliable supplier, they have everything available. You can also choose from various materials per the texture and feel.  
Custom socks dyes are not environmentally friendly:with the growing concern about the environment, many companies are adopting biodegradable plastisol inks. The cost is also coming down with widespread use. You can check their manufacturing processes and raw-material suppliers before ordering.  
The options are cheap or low-quality:Custom sock manufacturers get various orders. Some have access to a wide variety of materials. So, it is not accurate to categorize every order into cheap or low-quality. The general quality is much higher than the generic ones.
They have low ROIs:Custom socks are lovely to promote your brand. They provide a positive impression and higher ROIs than other expensive gifts. Many market studies show that people recognize a brand more after getting them as promotional items.
Custom socks are only for organizations:Because of their widespread use and low prices, custom socks are available for everyone, including individuals with limited budgets. They are suitable for nonprofits, schools, colleges, sports teams, local and eCommerce stores, etc.  
Custom socks are only for special events:you can sell, give away, raise funds, or gift them; they are versatile and suitable for various situations. Many people like to showcase their personalities; they are ideal for them. Don't limit yourself to special events only.
It is impossible to turn a doodle into a design: With a team of professional designers, manufacturers like EverLighten can turn your simple doodle into digital artwork. They can also offer you accurate advice and options. All you need is some creativity, and leave the rest upon them.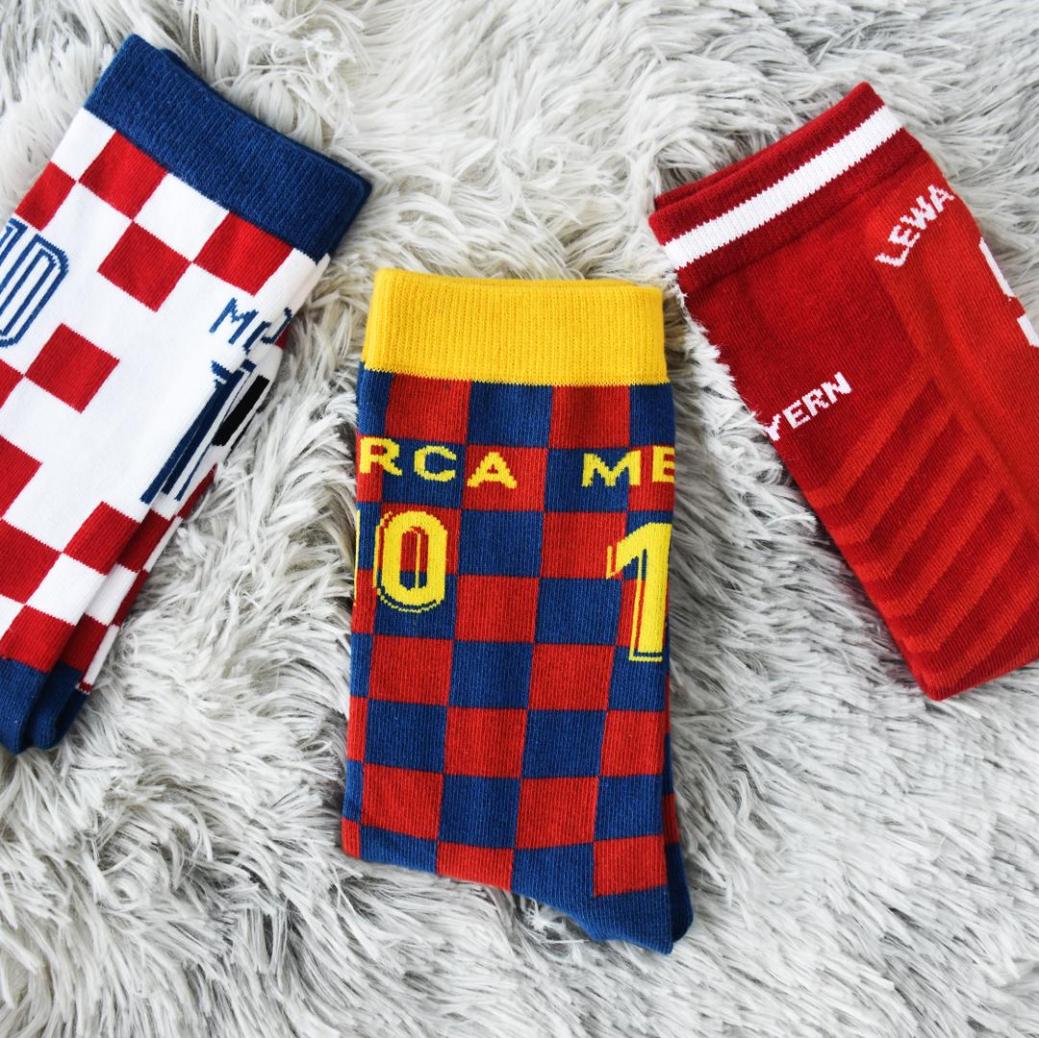 Conclusion:
We hope that debunking these myths about custom socks will aid your decision to use them. Remember, they are easy and affordable to increase brand recognition, gifts, giveaways, fundraisers, trade shows, events, etc. connect with EverLigthen to create your dream socks. They have helped startups, large companies, schools, colleges, nonprofits, etc., for eighteen years.
Hummingbyrd is a digital store that creates luxurious sports apparel and accessories. They have become famous among women athletes because of their high quality. They contacted EverLighten to create custom athletic socks and other products. We connected pretty well after knowing their entrepreneurial story and values. Since they are a new organization, they were confused about a few minute things; our team cleared them and provided insights into the design, process, and quality. EverLighten likes to go the distance and created five prototypes for free. We also helped them choose the best materials before the production and delivered them before the website went live.
Benefits of working with EverLighten:
Best pricing: EverLighten creates every custom sock in their factory, which helps customers to get the best prices.
High-quality: Customers get the highest-quality custom socks with the best materials and the latest processes.
Fast delivery: The dedicated factory helps every order in the least time.
Customer service: Customers can contact us anytime for their queries; we provide 24*7 service.
Customer-centric: They love to help every customer create their dream socks.
100% customization: Customers can customize every aspect of their custom socks.
MOQ: you can order as many socks as you want; we have the lowest minimum limit in the industry.
Worldwide delivery: They deliver to every part of the world, and customers can track orders with the online tool.