Custom Socks
12-Top Santa-approved custom sock designs to maximize your store sales
|
Nov, 07 , 22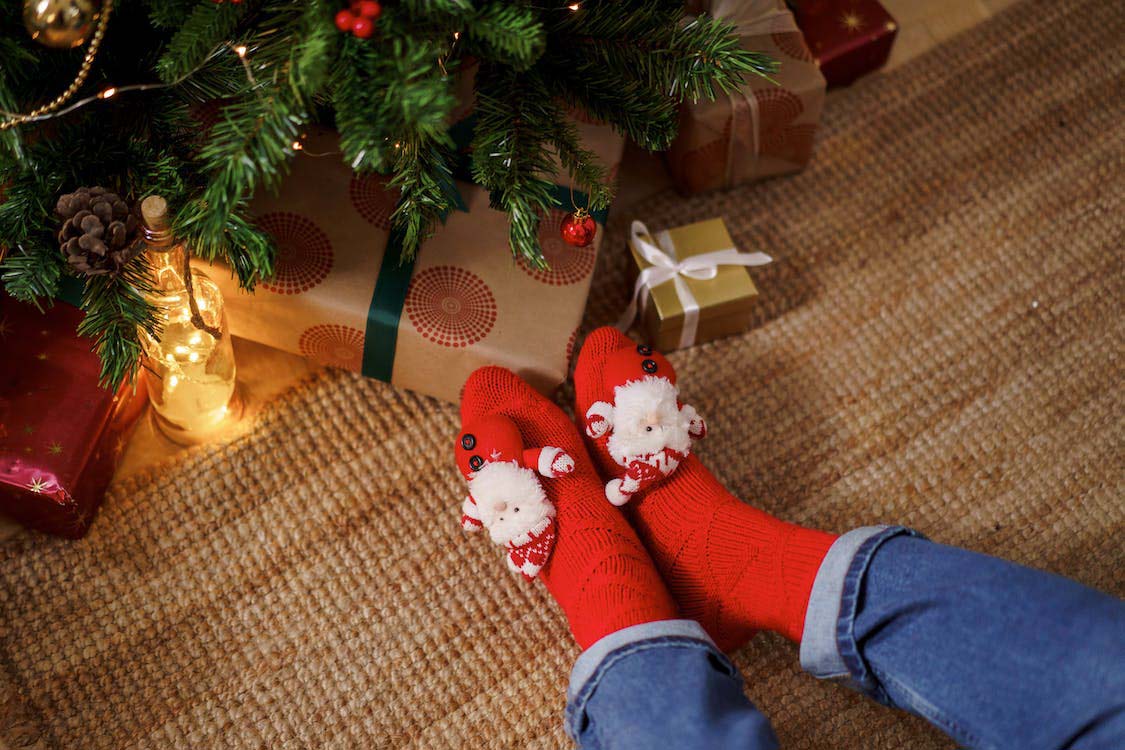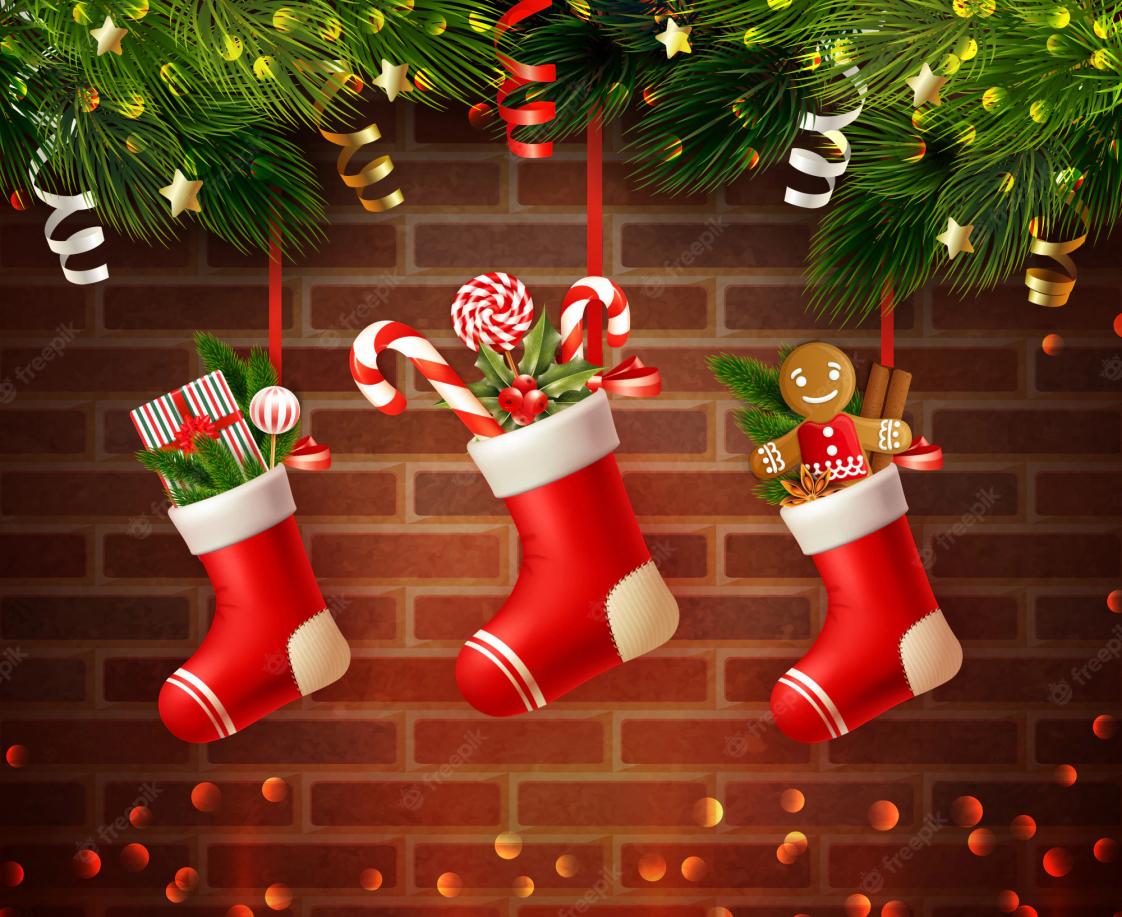 Twinkle lights at the storefronts - yes! this is again the time of the year when people are in a jolly mood - it is time for Christmas. If you have a store, you know it is an exciting time to grow your business - it is the colossal sale period of the year, and you must make the most of it. However, most struggle with inspiration and products to leverage the opportunity. They become overwhelmed with the hustle and bustle and cannot make it count. One of the most effective ways to attract customers to your store is to use
custom socks
 for Christmas. They are relevant and deeply rooted in the tradition; you can either give them away or sell them. The blog will offer valuable tips and hopefully a vital boost in your sales.
Tips to make the best custom socks for Christmas:
People love to decorate for Christmas and make their homes bright and merry with lights, ornaments, accessories, and socks to immerse themselves in the Christmas spirit. From Santa Claus to bells and frosty and elves, here are a few elements to use for customizing socks. In keeping with the twelve Christmas days, here are twelve tips: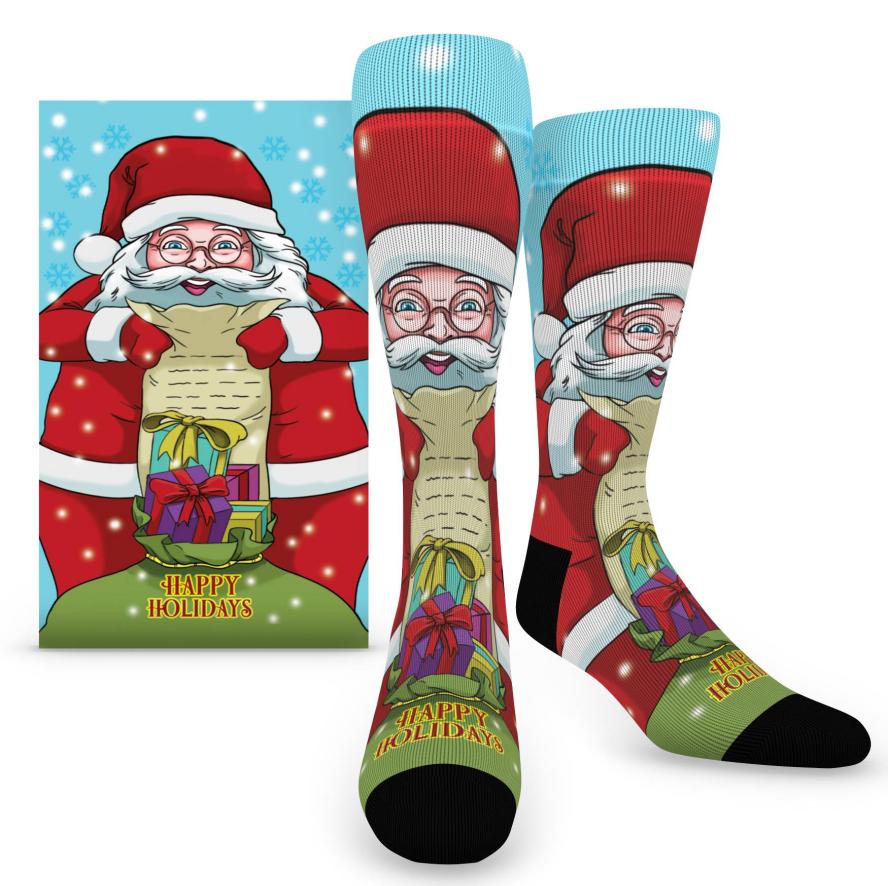 Santa Claus

 is one of the most famous figures at this time of the year. He is jolly and dishes out the gifts to everyone. Red suit, boots, and red and white hat, he is perfect for designing custom socks.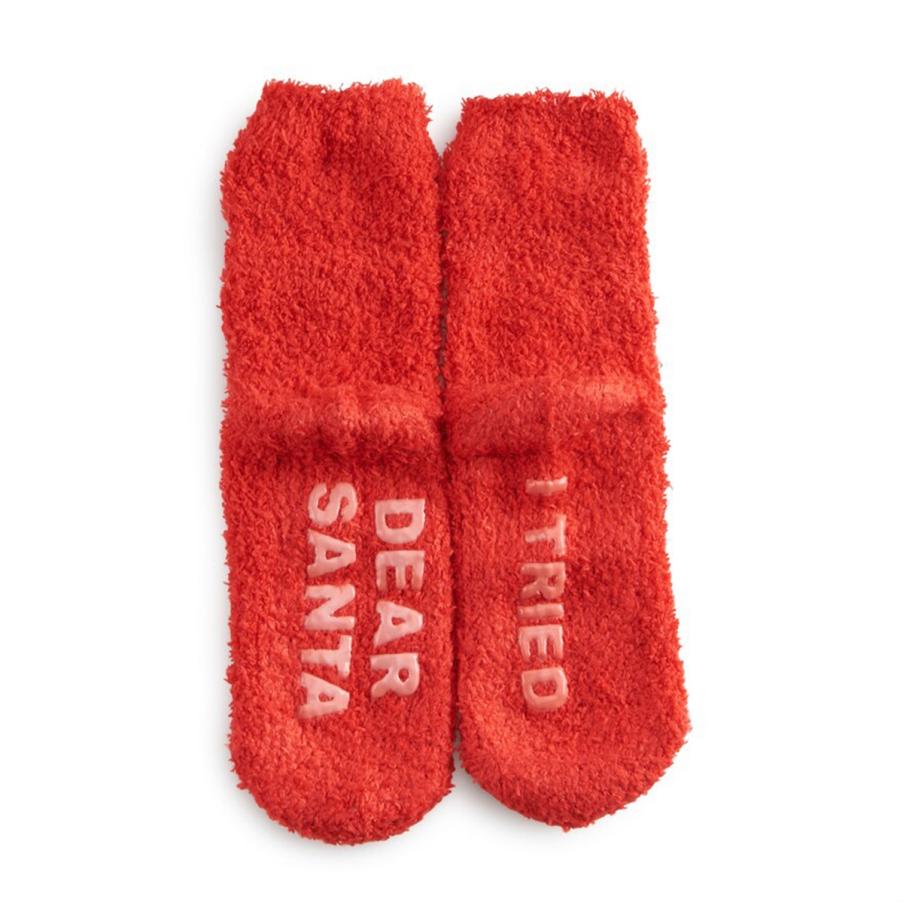 Dear Santa:People contemplate whether they have been naughty or nice before Christmas and start their campaign for their desired presents and do not want their stockings stuffed with coal. Use various Dear Santa messages, like I have been nice or angel all year; people, especially children, will love them.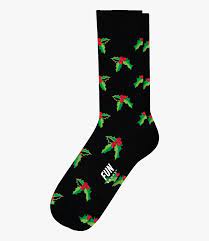 Mistletoe socks can be a fun way to spread Christmas cheer. Caps, beanies, sweaters, hoodies, etc., can be a lovely addition to your store.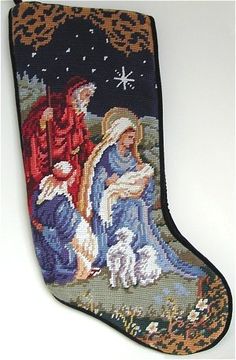 Nativity: Mary, Joseph, and baby Jesus in socks will inspire those who prefer something with a more traditional and literal meaning of Christmas.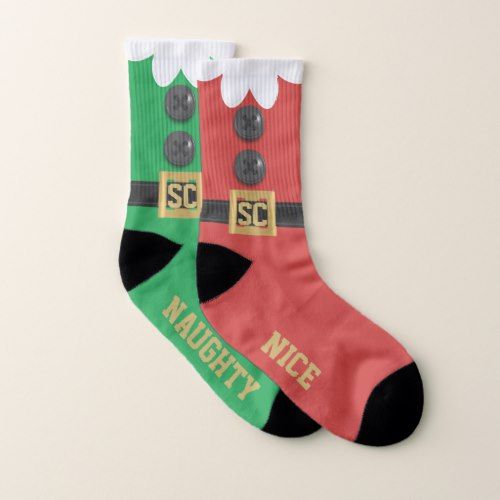 Naughty or nice:These words give flirty, suggestive, and funny Christmas vibes. Use various messages from I have been naughty to I have been so good to Santa. I have been naughty, or it is nice to be naughty. You can use many variations to give your holidays and store some extra spice.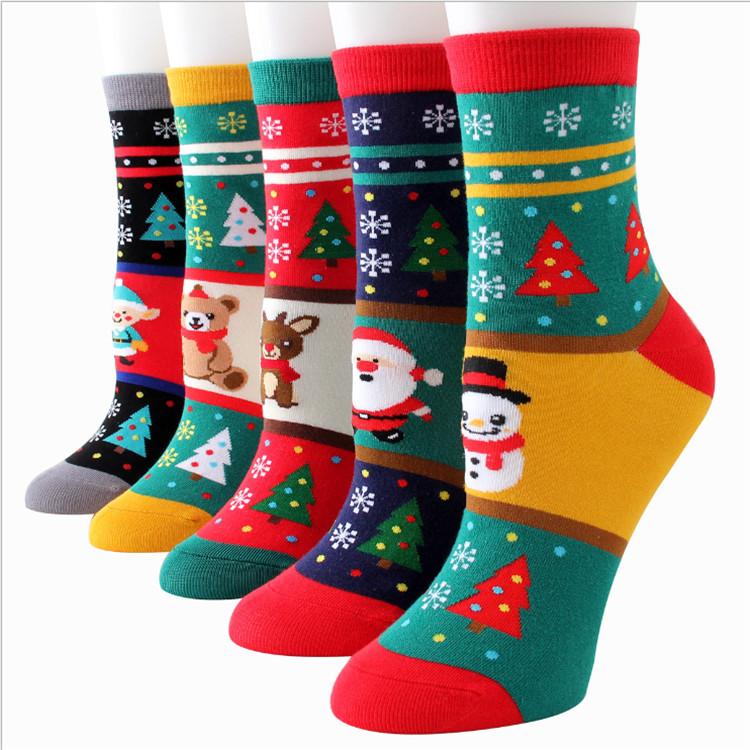 The Christmas tree is perhaps one of the most iconic, and it is no surprise that many brands use it for apparel and accessories - Christmas symbols. Use dancing with holiday lights, sparkling with a star, etc., to make the best-selling custom socks. Give a vintage look or use modern twists.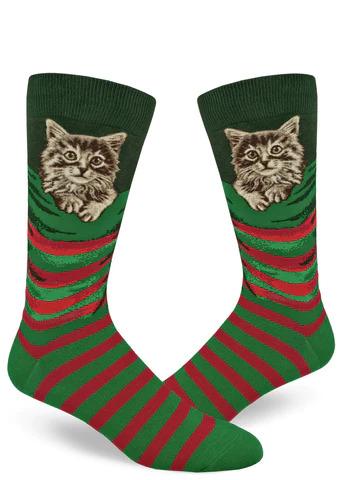 Cats and dogs

 are popular year-round, but it goes through the roof during Christmas. Put a Santa Claus hat on a puppy or tie a red bow around a cat, and you have perfect pet-themed custom socks. It will attract everyone's attention, including cat and dog lovers.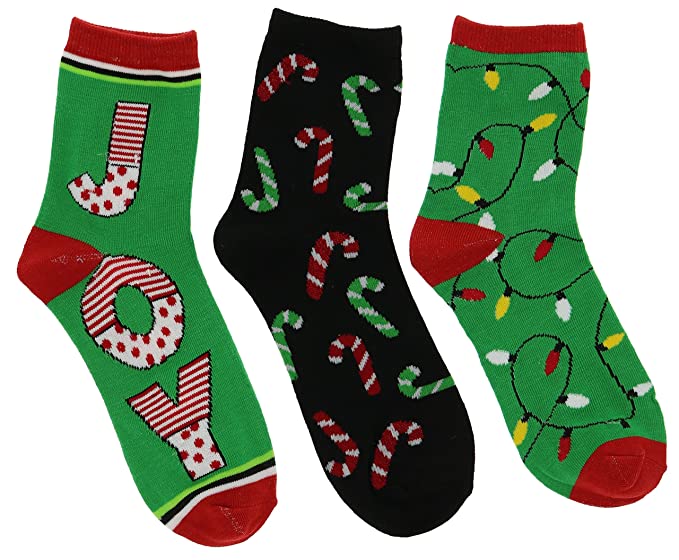 Candy canes:Candy corn is the official candy for Halloween, and Candy Canes are the same for Christmas - red and white striped peppermint sugar sticks make for the sweet design for socks and apparel.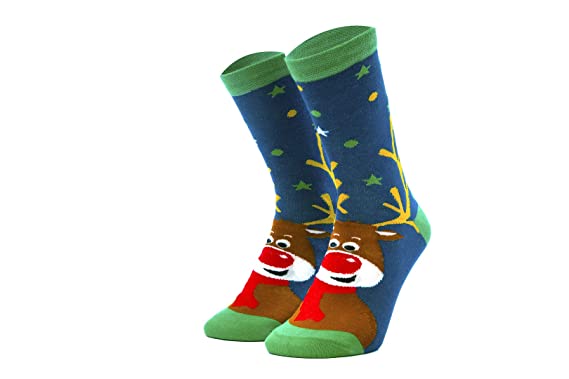 Reindeer:Dasher, Dancer, Prancer, Vixen, Comet, Cupid, Dunder, and Blixen are cute reindeer you can use for socks and accessories. Rudolph shines a light when it is foggy - use it to shine a light on your store.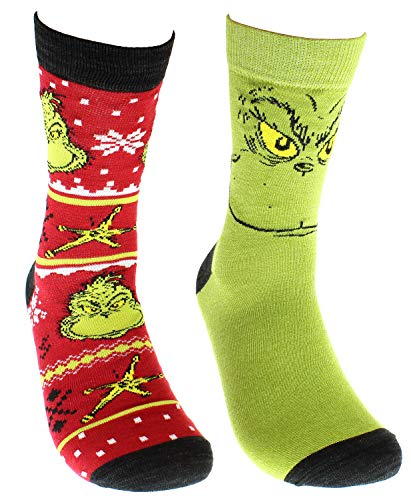 Anti-Christmas:The world is a much better place during holidays. But not everyone loves it, and there are plenty of Grinches and Scrooges. They can also be lovely for designing custom socks for the humbug type. They will sell fast whether you hate them or think of them as funny.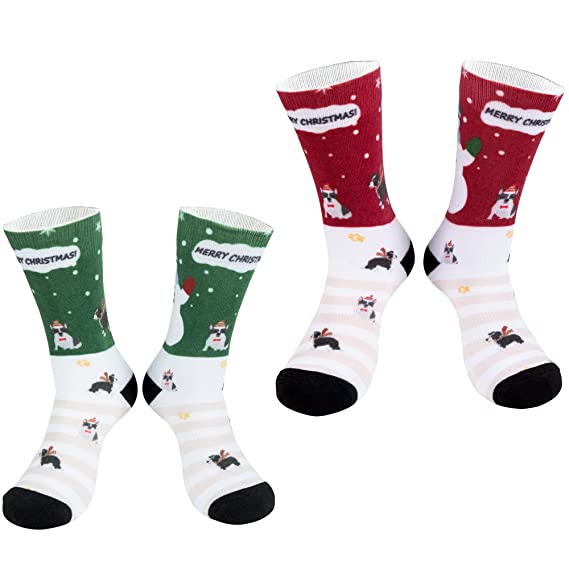 Snowmen:What is a Christmas without winter wonderlands and snowmen? Frosty cold snowmen in custom socks are cozy and cute for everyone.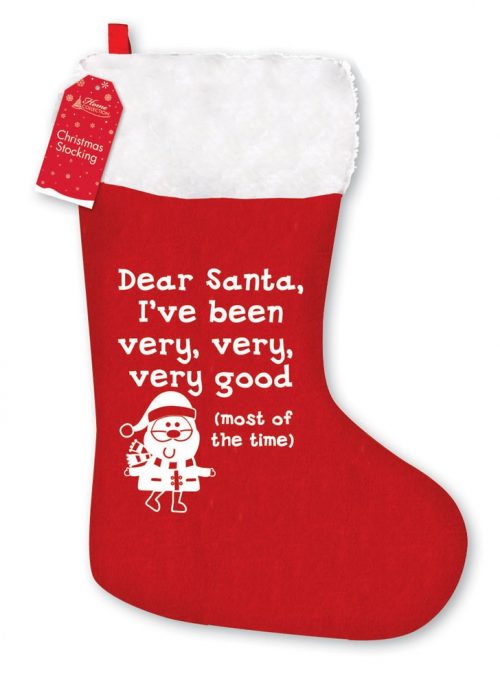 Text messages:Christmas socks with holiday messages will fulfill people's wishes. Use texts like joy, peace on Earth, Happy Holidays, Merry Christmas, Season's greetings, etc. They will bring joy and cheer to everyone.
Popular designs will not make much difference if you do not use them intelligently.
Tips:
Start now: Holidays are the busiest time of the year, and you must create the custom sock now. Afterward, most manufacturers will be hectic with their orders, and it would be impossible to get on-time delivery. The shipping companies will also increase their charges. Custom socks take an average of 21-28 days, so it is better to start now and not miss out on the massive opportunity. Put real thought into the process, and do not set the whole thing for a weekend.
Use fresh designs:Show some creativity and use the mentioned tips to create popular apparel and accessories; do not limit yourself to only socks. Try to list 25-30 designs and keep the basic template Christmas-themed. Not all products and artwork will sell the same, but do not let it stop you from trying. It will provide you with valuable insights and lessons.
Plan and prepare:one of the most crucial things you can have for holidays is to have samples ready ahead of time. Ensure to align everything, from products to marketing; make people excited about them. Engage your audience with regular efforts.
Use a popular design:Keep your best-selling designs and recycle older ones as a backup besides the above ones; you do not want to miss out on any chance. It will also sharpen your skills for the future without reinventing the wheel.
Keep track of every item:trial and error are necessary; you can not create successful products and businesses without failure. See which custom socks and products people buy more and which ones less. It will help you with each item and design and avoid repeat mistakes.
Understand your buyers:although most retailers are happy to keep custom socks as a side hustle, it is better to go all out. They can help you connect with customers on a deeper level. People like to buy fun and unique products; Christmas socks are indeed one.
Offers discounts and giveaways:People buy more during holidays; Christmas is the highest spending for most families in the US. Entice customers by offering discounts; giveaway custom socks with big spending.  
Stick to your niche but be fluid:If socks do not fit into your shop, it is not compulsory to use them. Choose the items that you find suitable. However, there is no harm in trying something new.
Conclusion:
We hope our tips will help create custom socks, apparel, and accessories for Christmas. Although time is running out to prepare Holiday-themed designs, there is still some time left to end the year on a high. So go forth and make mega sales by connecting with EverLighten. They have helped many startups, shops, businesses, schools, universities, sports teams, hotels, etc.
Trendylake is an online business that sells custom products about trending issues, like BLM, LGBTQ+, Voting, etc. They contacted EverLighten to create custom socks, neck gaiters, patches, and hangtags for Christmas. As the deadline was short and small-batch production, they could not find any manufacturer. However, we accepted the order because we like to help every customer. Our team completed the design within 24 hours and the products within 7-days. The holiday season was a success for them, and our partnership has been strong.
Benefits of working with EverLighten:
Best pricing: EverLighten creates custom socks in their factory, which helps customers to get the best prices.
Premium-quality: Customers get the best-quality custom socks with the best materials and the latest production methods.
Fast delivery: our factory helps deliver orders in the least time.
Customer service: Customers can contact us 24*7 for their queries.
Customer-centric: They love helping every customer create their dream socks.
100% customization: Customers can customize every aspect of their custom socks.
Minimum order quantity: you can order as many socks as you need; we offer the lowest minimum limit in the industry.
Worldwide delivery: EverLighten delivers to every part of the world, and you can track orders with the online tool.