Custom Socks
How to choose between custom-knit socks and custom-printed socks
|
Nov, 08 , 22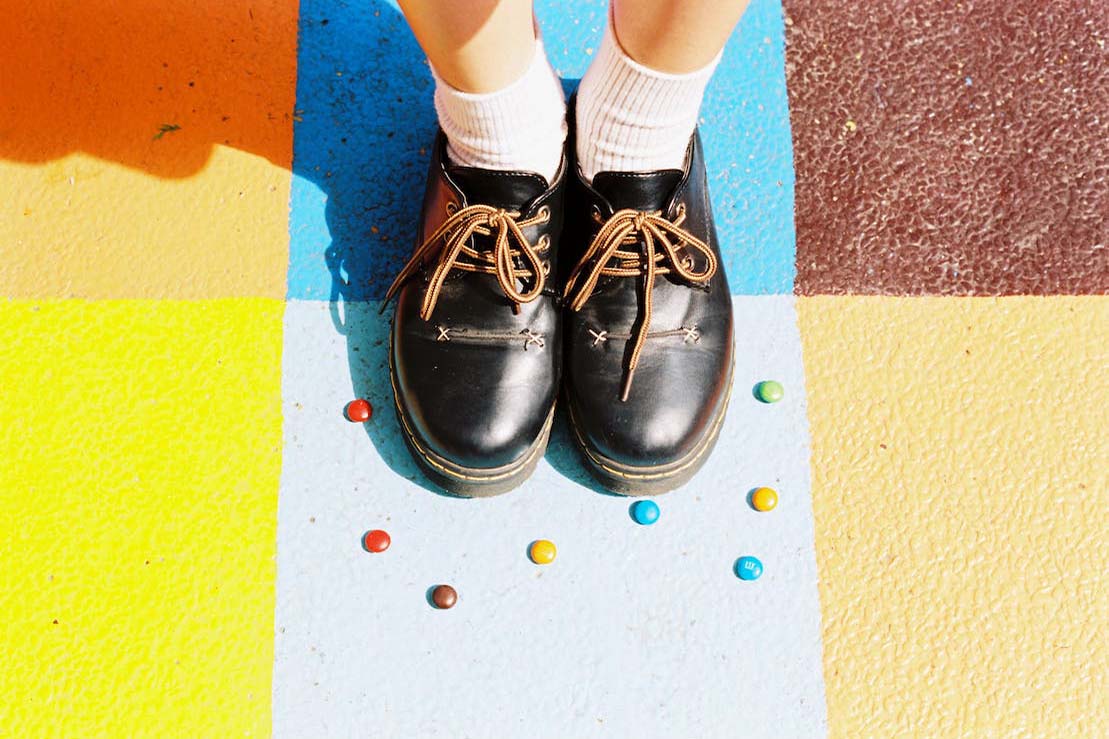 Most people pay little attention to different fabrication methods for socks. For them, everyone is the same. However, when you are an entrepreneur, marketing manager, or HR, you must know the types. It will allow you to create the best
custom socks
for every purpose. Gone are the days when people used only single or dull-colors and basic patterns. The rules have changed a lot, and socks with bright colors and patterns are in vogue. Socks do not have to blend in with the attire; they can tastefully contrast. It also helps to make an instant impression for promotions. There are two primary sock fabrication methods - knitting and printing. Each has its advantages and disadvantages. You should have a basic knowledge of both to choose the best per your need. The blog will provide you with the required information.
What are the differences between knitting and printing?
Computer-controlled precision needles and optical sensors create custom-knit socks. The logo, design, or artwork does not involve embroidering an emblem on them, but they are knit into the sock fabric. The steps begin with submitting the artwork. They then digitize it for the machine before production.
Two methods for printing on socks are dye sublimation and 360-degree printing.
Dye sublimation:The printing technique uses chemical sublimation to create designs directly onto the socks. The name refers to transitioning from a solid into a vapor state - it bypasses the liquid stage and goes straight into vapor. They place the ink onto a piece of transfer paper and transfer the design onto the desired material using high temperature and pressure. The process creates more intricate designs than other methods, like weaving. It also eliminates the chances of design cracking. The feature is vital for socks because they undergo quite a lot of wear and tear during use. The method is helpful for synthetic fibers like polyester, nylon, etc., and does not provide satisfactory results with organic or natural blended fabrics. 
360-degree printing:this is relatively new to the scene and is much similar to the previous process. It is also suitable for synthetic materials and uses a sublimation process for printing. The difference lies in the process of ink transferring to socks. It uses a wraparound technique that stretches the fabric around a cylinder or mold. The process allows the printer to create images, designs, or patterns with minimum seam visibility. It is an advanced method of customization that gives fine details that make it suitable for complex artwork, logos, and designs.
Benefits of printed socks: 
You can cover the entire socks with a single or many photos.
It allows faces - people and pets - on socks.
The process is simple and budget-friendly.
You can use any image in high resolution.
Socks knitting:
Manufacturers use highly specialized machines specific to
custom socks
. They use a circular device, yarn, or fibers to produce socks of particular shapes, sizes, and performance. We can divide it into
Machine components: the processes of circular knitting are the same despite the yarn or creel positions, i.e., top or side. They feed the yarn from above the knitting elements, and it moves from the creel through guides to stop-motion controls. It goes through the tension controls and yarn-feeding devices to the knitting elements. We must set both stop-motion and yarn-feeding functions properly to produce high-quality socks. The knitting - where needles form loops - takes place in the middle, i.e., between the take-up and feeling mechanism. They knit one after the other in a circular weft process that makes horizontal loops around the cylinder; it creates a tube.  
Knitting cylinders: The cylinder with its vertical needles can create all the stitches required for manufacturing on a single-cylinder machine. The components include needles, sinkers, and a dial with jacks or transfer bits.
Knitting needle cycles:the sock knitting needles form a new loop, pull it through the previous loop, lose the old one, and pull the new loop to a specific length. By varying the cycle, you can fine-tune texture, appearance, and performance per requirement.
Machine types:You can create sock yarn over one set of needles and produce double-knit fabric from two pin sets. A few machines have two cylinders placed above each other for construction, like links-links. Other devices add reinforcements, terry surfaces, formed pockets, etc.
Benefits of custom knit socks:
They are budget-friendly and provide freedom to use any material, including synthetic, organic, wool, hemp, cotton, etc., because they make the logo/ design using threads.
The process adds the artwork to the fabric, which makes it an inseparable part of the socks and produces contrasting and blocky designs.
Since the design is part of the material, it gives it a more luxurious look and feels.
You are free to produce various styles, including streetwear, designer, and classic, choosing the threads and needles accordingly.
You can think of needle counts as pixel density, like 200 needles for 200 pixels.
However, there are a few limitations to the process. You can not customize every design.
Looking closely at the custom knit socks, you can find that the fundamental components of the design are in V-shape. If we regard the V-pattern as a pixel, the artwork looks like a retro game image. They transfer it to the knitting machine as a pixel painting.
You can not have too many details: Do not add too many details to the artwork/ logo; make the patterns simple and bold.
Color limitations: For custom knit socks, 5-7 colors work the best; unique designs and patterns may require fewer or more threads. It is better to use printed socks if you want more colors.
Space utilization: The machine ignores the short connecting yarns, and you require sufficient length to cut. If there are too many fibers, the sock can become inelastic, and it will not be comfortable. It can also get stuck on the heel while wearing. Keep the pattern in the precise space to make the socks comfortable.
Cuffs, heels, and toes: Avoid designs on the mentioned parts because of the limitations of current machines and technologies. You can put simple artwork on the cuffs, but we recommend avoiding it because it affects comfort.
Over to you:
Now that you know everything about knit socks, it is time to choose the best method for your
custom socks
. They are unique and effective for businesses, nonprofits, and individuals. Choose a reliable manufacturer like EverLighten that helps to create the best socks per your artwork and requirements. They have helped startups, online and offline shops, large companies, hospitals, sports teams, universities, etc.
The Canadian Sock Company is famous among young people for its colorful, fun, and crazy socks. They were looking for a reliable manufacturer for high-quality, small batch, and fast turnaround, and they connected EverLighten and shared their ideas. Our in-house design experts helped to choose the best artwork and process and created casual socks. After seeing the sample, they wanted to check how the design would look in athletic socks; we created the prototype. This time, they wanted to check how it would look with and without terry; we made another sample. They were 100% satisfied with the socks, praised our quality and patience, and thanked us for our suggestions.
Benefits of working with EverLighten:
Best pricing: EverLighten creates custom socks in their factory, which helps customers to get the best prices.
Premium-quality: Customers get the best-quality custom socks with the best materials and the latest production methods.
Fast delivery: our factory helps deliver orders in the least time.
Customer service: Customers can contact us 24*7 for their queries.
Customer-centric: They love helping every customer create their dream socks.
100% customization: Customers can customize every aspect of their custom socks.
Minimum order quantity: you can order as many socks as you need; we offer the lowest minimum limit in the industry.
Worldwide delivery: EverLighten delivers to every part of the world, and you can track orders with the online tool.