Custom Socks
10-Top reasons to start selling custom bamboo socks
|
Nov, 04 , 22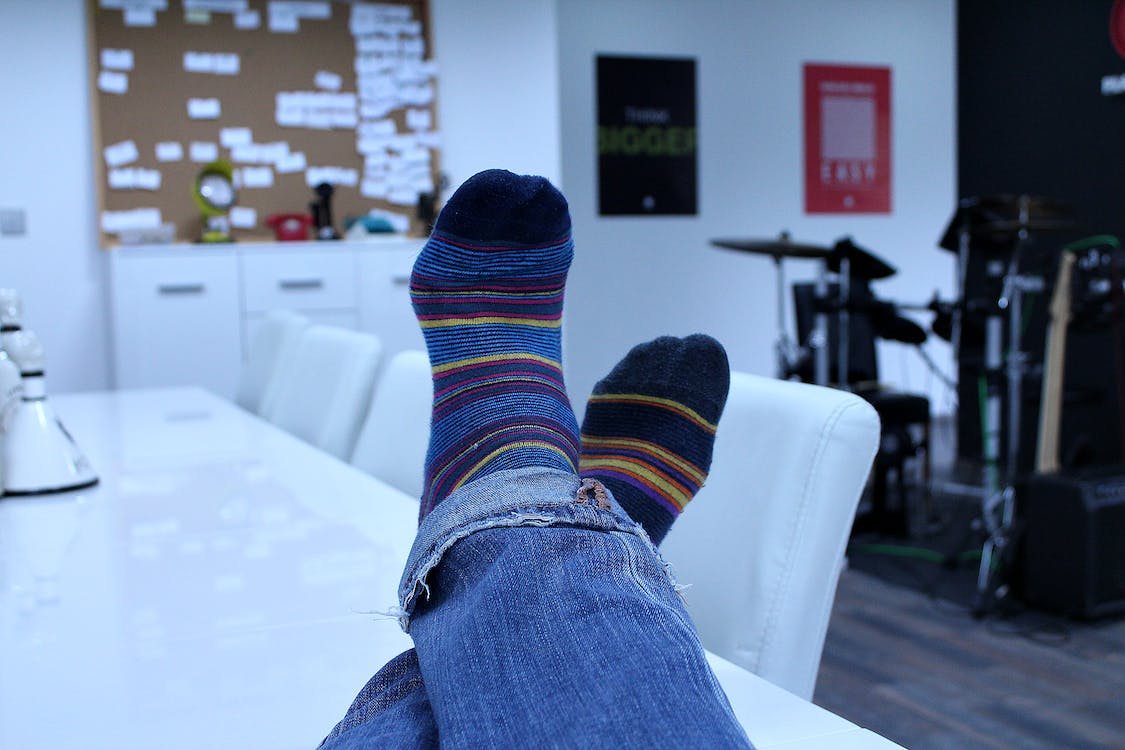 Keeping up with the latest products and innovations is the key to business success. Whether you have an online or offline apparel shop, you need to keep up with the latest trends - one of those is custom bamboo socks. You might have worn and sold cotton, polyester, or blended socks and might have heard about bamboo fibers. You may wonder what they are and how they can benefit your business. Bamboo is an eco-friendly and sustainable material that does not have much impact on the environment. There are several other benefits to customizing bamboo socks. Let's start with the basics.
What are custom bamboo socks?
As the name suggests, we make them from bamboo fibers by weaving them together to create yarn. You can also blend it with other materials to make the socks more durable. However, you will need 80% bamboo to get all its advantages.
Reasons for using custom bamboo socks:
They are not only eco-friendly but provide many benefits to the customers.
Eco-friendly: Bamboo is a fast-growing grass - not tree - and does not require much water and little to no pesticides. It can replenish within a year of harvest and is sustainable and 100% biodegradable. They also take in 35% more greenhouse gases and produce more oxygen than equivalent trees. Bamboo consumes nitrogen and helps with soil erosion and pollution. By using them for custom socks, you are encouraging people to grow them and helping the environment.
Chemical-free:The fibers require little chemical processing, and they become inert and leave no harmful residues when they turn into viscose fibers. Unlike most yarns for socks and apparel, they require less processing and leave less carbon footprint.
Soft and comfortable:they resemble silk in terms of texture and feel; they are smoother than cotton and other synthetic materials. It helps to reduce friction between shoes and feet and thus decreases the chance of blisters or rashes. Once your customers experience the comfort and softness of custom bamboo socks, they will not go back to others. They are cozy and act as a daily treatment for feet.
Anti-bacterial: Bamboo fiber resists bacteria and other microbes formation because of the presence of bio-agents - Bamboo Kun. It repels pests and other irritants; it is the reason for being able to grow naturally without pesticides. They can fight germs, fungus, and other harmful agents to make feet healthy. It reduces the possibility of athlete's foot, etc.
Moisture-wicking and odor-resistant:The presence of moisture/ sweat around the feet can make us feel uncomfortable. The feeling increases manifold wearing shoes all day. It also increases the chances of infections. Since the fiber is ultra-absorbent - they absorb four times more moisture than cotton - and wicks moisture - because the fibers are hollow- it prevents the feet from dampness and keeps them comfortable and dry. They make the socks odorless because bacteria thrive in damp environments.
Temperature regulating: they are Thermo-regulating, i.e., better temperature management. The fibers are unique; they keep feet cool in summer and warm in winter; during summer, they allow breathing, and during winter, they maintain a base-level temperature. Custom bamboo socks are suitable for every weather and helpful for people with cold feet.
Hypoallergenic:many people have sensitive skin, and it is challenging to wear socks all day without irritating their skin. Custom bamboo socks are a perfect solution for them and others because they are hypoallergenic. They are non-irritable and suitable for every skin type, including people with issues like eczema, dermatitis, allergies, irritations, etc.
UV protection:the combination of soft fabric and other properties keeps your feet happy. They also protect from harmful UV rays - it comes in handy for diabetic people that need to keep the sunburn away. These properties make them ideal for outdoors, sports, travel, work, and every situation.
Suitable for everyone: They are befitting for everyone, including children. Bamboo socks keep dyes well, which makes them perfect for printing your logo for promotions, gifts, trade shows, fundraisers, etc. They are available in many styles, colors, and designs, like regular socks. The durability is a bonus.
Easy washing and care:Many people think they are fragile because of their softness and need special care. So, they avoid buying them despite all their benefits. However, it is not the case, and you can wash custom bamboo socks like regular ones. Use baking soda to brighten the colors and avoid discoloration for a long. Use warm water to maximize the lifespan.
There are many benefits of custom bamboo socks. But people do not know about them. It leads to various misconceptions that prevent them from using it.
FAQs about custom bamboo socks:
Do they take longer to dry?
The bamboo socks have extraordinary moisture-wicking properties, so people think they take longer to dry. They dry only a bit slower than cotton, and thickness determines it; extra thick socks will take longer, and thin socks take less time.
Can you put them in the dryer?
Yes! You can use a dryer for them. But avoid leaving them for an extended period in it. Overdrying can make the fibers weak and shrink the socks. For tumble drying, use a mild or air-dry setting. The best option is to line or sun dry to maximize the lifespan. It will also prevent color fading.
Can you iron them?
You do not have to iron them because they keep their natural shape. But, if you want to iron them, ensure to use the lowest heat setting. Using light steam prevents any damage to the fabric.
Are bamboo socks suitable for sports?
Yes! They are lovely for sports socks because of their properties like moisture-wicking, odor-resistance, etc. Custom bamboo socks are lightweight and breathable, which makes them ideal for every sport.
Are they durable?
They have high-abrasion-proof tolerance that makes them resistant to wear and tear. They last much longer than other organic materials and are a long-term investment.
Are bamboo socks warm in winter?
Yes! They are warm during winter and keep your feet comfortable. People with the cold-feet condition can find them beneficial; they provide much more warmth than cotton or synthetic materials.
Conclusion:
With all these benefits, your shop can increase its sales by selling custom bamboo socks. And, the best thing: they are not much more expensive. Connecting with a reliable manufacturer, you can get high-quality
custom socks
 at a reasonable price. EverLighten has helped many startups, large organizations, hotels, nonprofits, sports teams, universities, etc. The company provides plenty of options for materials, including bamboo.
The Canadian Sock company is famous for colorful and fun socks among youths. They were looking for a dependable manufacturer to produce
custom socks
 in small batches with fast turnaround without success until they found EverLighten. We created a casual sock per their requirements. They liked it and asked us to make athletic socks with the same design. We did the same, and they were 100% satisfied and asked to create another one, this time with and without terry for comparison. Our team again delivered with satisfaction. They praised our quality, patience, and hard work.
Benefits of working with EverLighten:
Best pricing: EverLighten creates custom socks in their factory, which helps customers to get the best prices.
Premium-quality: Customers get the best-quality custom socks with the best materials and the latest production methods.
Fast delivery: our factory helps deliver orders in the least time.
Customer service: Customers can contact us 24*7 for their queries.
Customer-centric: They love helping every customer create their dream socks.
100% customization: Customers can customize every aspect of their custom socks.
Minimum order quantity: you can order as many socks as you need; we offer the lowest minimum limit in the industry.
Worldwide delivery: EverLighten delivers to every part of the world, and you can track orders with the online tool.