University
University - Ferris State University
|
Aug, 05 , 20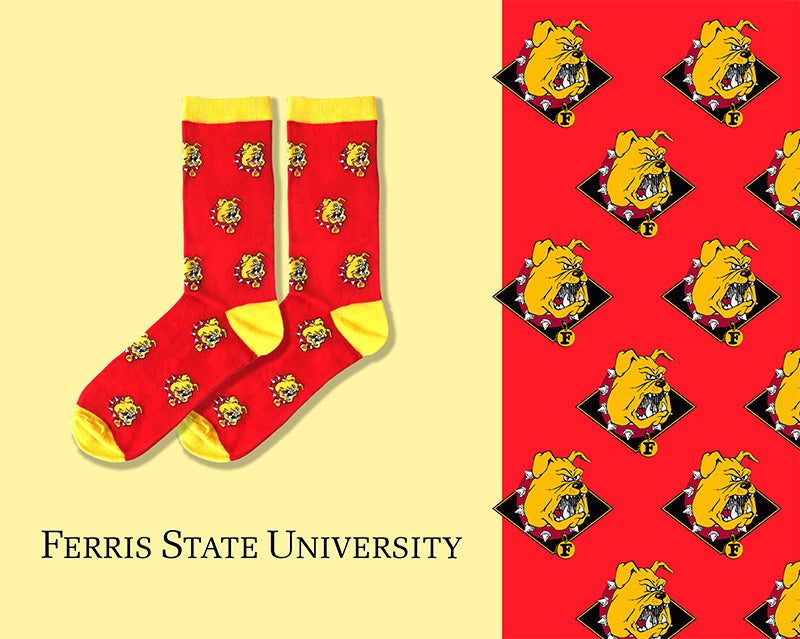 "I received the sock samples yesterday- WOW! They look great! I'm going to run them past our students on Friday. The few people that have seen them so far like them way better than our old ones. That said, after I run it by people on Friday we should be good to go assuming nothing else comes up. I really appreciate you working on this with me. To get a superior product at a competitive price." – By Eric, Director of Marketing, Ferris State University
[About Ferris State University]
Ferris State University (FSU or Ferris) is a public research university with its main campus in Big Rapids, Michigan.
[What They Are Looking For]
When we reached out to Ferris State University, Eric, the director of marketing, told us that they already had a supplier. But fortunately, he still wanted us to quote. After knowing our competitive price (60% lower than the previous supplier) and very high-quality materials (best class combed cotton), Eric said that they would like to give us an opportunity. Providing their designs of socks, they wanted us to make six samples for evaluation from students and teachers.
[What We Do For Them]
A week later, we received great feedback from Eric. He said, "I received the sock samples yesterday- WOW! They look great! I'm going to run them past our students on Friday. The few people that have seen them so far like them way better than our old ones. That said, after I run it by people on Friday we should be good to go assuming nothing else comes up. I really appreciate you working on this with me. To get a superior product at a competitive price." Besides, students and teachers felt extremely satisfied with the fit, function, and comfort of socks after wearing them for one week. They thought the socks were totally comfortable, breathable, and durable. In addition, they said that the socks won't fade and get loosen after washing several times.
[The Outcome]
Ferris State University finally chose us and ordered 2000 pairs of socks not only because of the consistent praise of students and teachers but also for our factory-directing price. From that time, we have built long-standing cooperation.