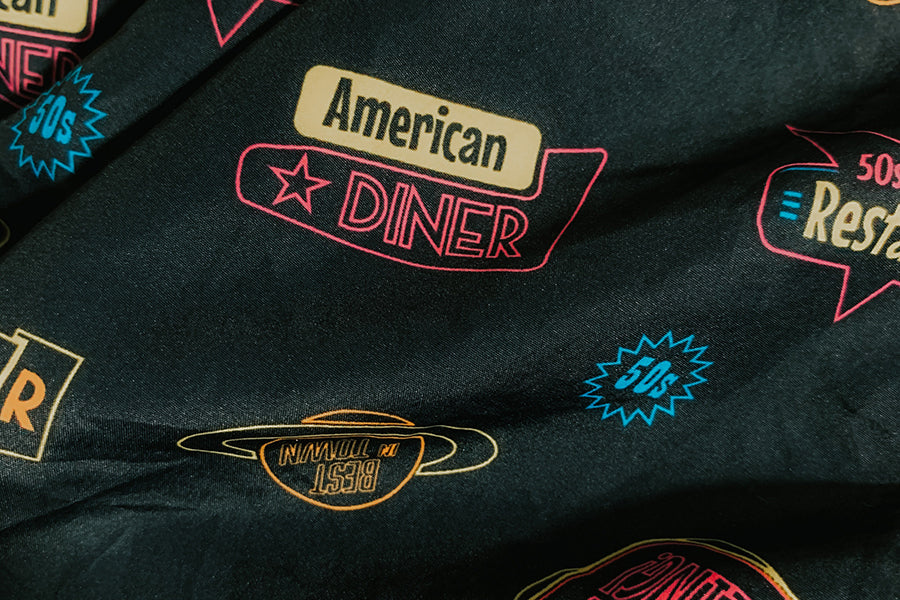 As the little darlings of business, custom T-shirts are a formidable weapon in the marketing world. Four decades ago, New York Times called T-shirts as "the medium for the message", which still holds true today. This small wardrobe item can express the spirit of your company, enhance your brand awareness, raise the loyalty of employees, and more.
The Reasons Why Custom T-shirts can Promote Your Business
Many companies choose custom T-shirts for their employees. Here are three reasons why custom T-shirts can promote business.
Company Unity
There are many reasons why teams around the world wear uniforms. On the one hand, uniforms set them apart from other teams. On the other hand, wearing uniforms can make the players more united. When the players wear the same clothes, they will feel more similar to each other and united on the field to perform better. Meanwhile, a custom T-shirt can also promote good relationships between employees, and overall productivity.
When you choose a personalized T-shirt for your employees, there are various ways to enhance the sense of unity. You can select the same color to everyone, or multiple colors for different employees (maybe it varies from different departments). This gives employees a sense of unity to the company and the connection between the people with whom they work most closely.
Customer Loyalty
In today's highly competitive world, it takes months or even years for companies to gain customer loyalty. According to research, customers are more willing to trust and stay in companies that have created a nice and good experience for them.
Many companies don't solely rely on websites or events, instead, they have begun to offer custom T-shirts as a free product to their customers. It can not only help them retain old customers but also leave a different sense to new customers.
Branding Benefits
In the past, publishing personal information, finding celebrities to endorse, and choosing a specific charity, team, or organization to promote for you are the traditional ways to promote a brand. But now corporate custom t-shirts are increasingly becoming a part of marketing and brand promotion.
When hairdressers or hockey players participating in professional or charitable events wear custom T-shirts, people will connect their team, brand, or company by this special T-shirt. This is a double opportunity because your team or company image can be associated with a recognized charity or event, and you also spread information about your company to the public.
Fun
Custom T-shirts can convey many multiple messages. You can make them look more formal. Moreover, you can also add funny elements to make the T-shirt more interesting and even humorous. You can add an interesting emoji on the shirt to show his or her character.
Custom T-shirts are also very suitable for employees to wear during company events and even travels. The whole team can learn together, improve work skills, and get to know each other through this unique experience. A picture with custom T-shirts of employees is also bound to become a great publication on the website.
Custom corporate T-shirts are one of the best ways to combine unity and fun. If you want to order a custom T-shirt, try EverLighten online to create the perfect custom T-shirts for your company.
3 Things to Consider before you Start a T-shirt Business
When you customize a T-shirt for your employees or customers, there are some important elements to consider. Each of these elements will help you start a successful T-shirt business. Here are 3 things you have to consider before starting a T-shirt business as below.
Niche
There is nothing more important than selecting a niche in the graphic T-shirt industry. As we all know, one of the best ways to make a brand stand out is to make a successful T-shirt. And the key to achieving it is to cater to specific audiences or interest groups.
Generally, if the target group is defined as "someone who likes funny slogans", it will be too broad. You should think more specifically. A successful example is that some interesting slogans are printed in a T-shirt related to doctors, nurses, or dog owners.
Design
The last thing employees and customers want to see is a copy of a T-shirt, which may be the same design for some famous brands. In fact, your designs of T-shirt is very easy, needing your heart and imagination. You can print your company logo on a T-shirt, or the name of your employees, which will truly please your employees and make them feel they are important for your company.
Besides, when you choose a manufacture, you can request the designer to make it. At EverLighten, our professional team will help you to design your personalized T-shirt for free. If you are dissatisfied with what we design, we can redesign it for you till you are content.
Quality
The quality of T-shirts is one of the most important factors you should consider. When you shop online for a custom T-shirt, you may get some inferior goods, such as a pattern that fades or a T-shirt that shrinks and rips. If your employees receive these inferior T-shirts, they may feel disappointed not only for the garment itself but also for your company.
High-quality T-shirts may be more expansive. However, at EverLighten, we guarantee you that we offer you a factory-directing price. We are one of the best product manufacturers and we are offering trusted and reliable services to our clients. We are getting love from our regular clients due to our work quality.
Here are four easy steps to make your own custom T-shirts:
Step 1: Send an idea for your custom T-shirts or your logo.
Step 2: Professional designers will design your T-shirts.
Step 3: Make a payment.
Step 4: We will send you a sample for approval.
Step 5: If you can want changes then you can give advice. We will do it for you.
Step 6: After completing all steps, we will process the production.
Step 7: After the production stage, we will deliver your order to your door as soon as possible.
For more info, please visit our website www.everlighten.com.