Custom Medals
Why custom medals matters during the Covid-19?
|
Mar, 08 , 21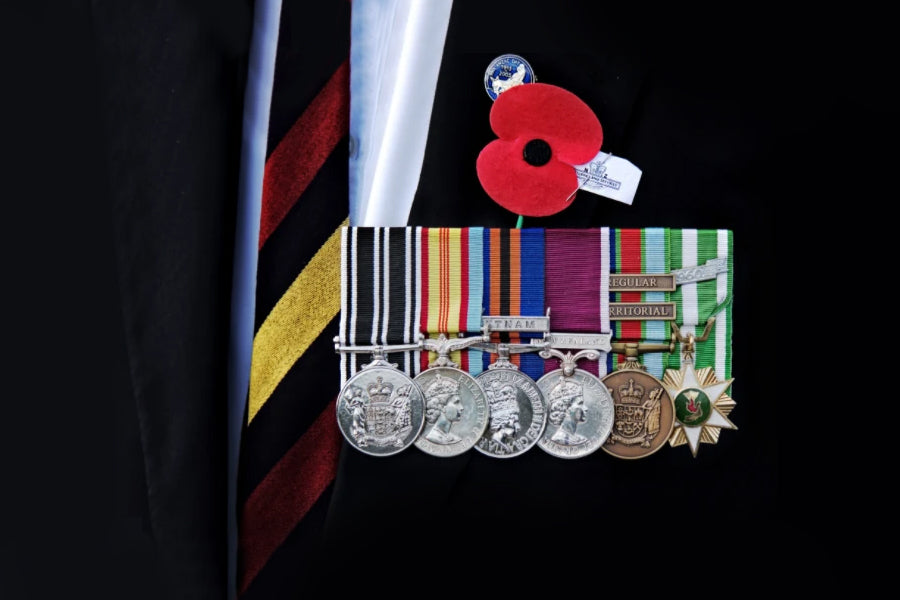 Nobody becomes wealthy or richer by getting medals or honors, but these rewards make people happier. They create memories for a lifetime, which is priceless. During the pandemic, many suffered, and some of the super saviors put their 100% to heal people. They took a personal risk and provided their services to protect the lives of others. They are true heroes, and they should be awarded for their work.

How Covid-19 changed our work and life?
Corona changed the routine of humanity significantly, and it will leave an enormous impact on us as individuals, as a society, and as a workforce in the future as well. We are still nowhere seeing the end of this traumatic experience, but humanity has found some ways to stay relevant in these tough times. Let's see how Covid-19 changed our work and life.
1. Work remotely
People learned how to work effectively from home quickly. Many believe that WFH will stay in our lives after the pandemic subsides. It has become popular among professionals as they have proven their productivity; companies are also becoming more flexible and allowing their employees to work remotely. A survey also reveals that 54% of U.S. workers would leave their current job for one that allowed them to work remotely.
2. Feel lost in a personal fitness routine
Due to the Covid-19, people are afraid to go to the gym to maintain their fitness. They are struggling to keep up with their fitness routines. Some of us are using treadmills & exercise bikes, and others are seeking a quiet space to run outdoors to maintain social distancing. It has become hard to stay motivated to maintain your body during these challenging times.

How to motivate your employee by all kinds of ways?
In these tough times, you will have to make your employees' health and wellness a priority and embrace new engagement techniques. Let's discuss some of the strategies to keep your employees motivated during work from home.
Keep communicating
To work effectively, you have to communicate with your employees. To keep track of their work, utilize teleconference tools, communication applications, or video calling applications daily. These tools will help you in your daily meeting, and you will know whether they are facing any roadblocks or not.

Transparency
Many companies faced tough times during the pandemic, and some of them had to downsize and let go of their employees. Due to these uncertainties, employees may feel insecure, and you may have to come forward and restore faith in your company's future. Provide them a clear picture of your company's position in the market. Tell them if you are struggling in certain areas and improve them by working hard. Celebrate the small wins, and communicate the losses because honesty and transparency are a must; to motivate your employees.

Stay connected with them
This situation is new for everyone, and some of your employees may feel isolated while working from home. You have to stay connected with them, and technology will help you in doing that. You may try hosting virtual team lunches and celebrate birthdays and anniversaries together virtually. This way, you will boost their morale and motivate them to interact with one another.
Safety is priority
Once your organization decides to reopen offices, you will have to corroborate that your employees stay healthy at all costs. Follow COVID guidelines and social distancing, keep sanitizing your premises at regular intervals, make masks compulsory, and keep sanitizing booths or hand washes accessible to everyone. Following these safety instructions will help your employees focus on their work without worrying about their health, and therefore, they will stay motivated.

Benefits of virtual race and sports meeting
During this pandemic, many organizations have opted to organize virtual races and sports meetings. They are the sensible option to plan as the threat is not gone, and yet, people should be focusing on their fitness by running or working out at home. People may not find it motivating enough to do it alone, and therefore, organizing a virtual race may help generate excitement among fitness enthusiasts. If many people participate in the virtual race or sports meeting, an individual will feel that they are into something huge and they are part of the group. Interaction with other people will motivate them to push boundaries and do something extraordinary. You can even distribute medals as it influences people to sign up, pay the fee and start running. You can order all types of custom medals such as custom race medals, custom awards medals, custom running medals, custom coins and medals, custom competition medals, custom gold medals, custom volunteer medals from decent custom medals suppliers like EverLighten. There are custom baseball medals, custom basketball medals, custom academic medals, and school mascot medals also available at EverLighten.

What is the role of medals when motivating an employee?
The main reason to give custom award medals to your employees is to reward their efforts and motivate them to do better in the future. When you give employees custom coins and medals as custom award medals, it helps build confidence as it imposes positive reinforcement, which can be associated with performance factors.
Another benefit of rewarding your employees with custom medals is that it creates a positive learning environment. When you award employees for good performances and their hard-working nature, they will feel motivated and become better at their services as it will encourage them to learn more and become team players.
A company with a larger workforce decides to reward individuals for their excellent work, which will motivate others to perform well for their organization as everyone likes recognition among their colleagues. It will give them a sense of pride and happiness. You might have seen that employees are given targets with a reward tied in with reaching every target. Some businesses or companies offer custom competition medals for the best employee or employee of the month, which builds motivation within a business.
Organizations can organize various activities to lighten up the environment, in which winners are awarded for a different set of activities. Suppose a company conducts a sports day and has decided to reward winners with custom race medals, custom running medals, custom baseball medals, custom basketball medals, custom gold medals, or custom volunteer medals. When an employee decides to learn something for the company, then a company may give them custom academics medals for the dedication. So, this way medals can help motivate an employee.