Custom Medals
What is a good custom medals supplier?
|
Mar, 08 , 21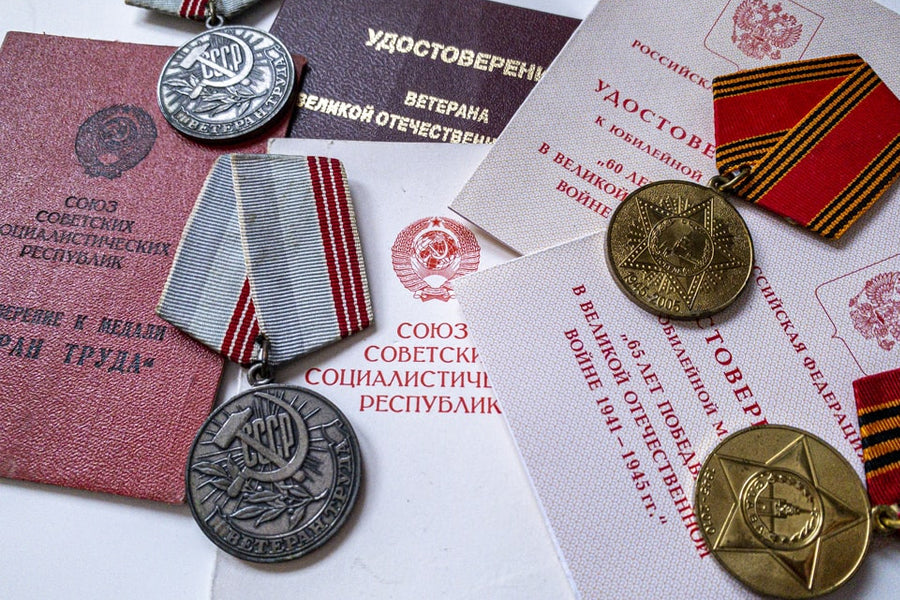 Finding a good custom medals supplier is a critical decision for you as it plays a prominent role in making your event successful. You should discover custom medals suppliers who provide you custom medals at the right price and gives you quality standards.
What are the benefits of custom medals?
Custom coins and medals offer glaring advantages to your company or event because they assist you:
standout from other tournaments and adversaries
increase your brand awareness
showcase professionalism
become a celebrated name for unique custom medals
offer precious rewards and souvenirs
convey the precise message you want others to know
provide distinctive custom medals that you can collect
help contenders differentiate between your event and others' event
extend your brand for media publicity and remembrance
When you consider giving custom award medals to achievers and custom volunteer medals to participants, you should consider giving orders to prolific custom medals suppliers because it is very significant for your brand recognition.

How to measure if the supplier you found is a good supplier?
Picking the correct custom medals suppliers includes considerably more than scanning a series of price lists. Your decision will rely upon a wide scope of variables like an incentive for cash, quality, dependability, service, and administration. How you weigh up the significance of these various components will be founded on your business' needs and technique.
An essential way to deal with picking providers can likewise assist you with seeing how your own potential clients weigh up their buying choices.
This guide represents a bit by bit approach you can follow that should help you settle on the correct decisions. It will assist you with choosing what you need in a provider, recognize expected providers and select your provider.
Here are the questions you should ask yourselves while picking the right custom medals suppliers for your different types of custom medals such as, custom race medals, custom awards medals, custom running medals, custom baseball medals, custom academics medals, custom basketball medals, custom competition medals, custom gold medals, school mascot medals, and custom volunteer medals.



Do they provide free shipping?
Every customer will look for free shipping when they are ordering products in bulk, so one must check that whether a custom medal supplier is providing you free shipping or not. If they are charging a shipping fee, then what is the ratio of it?



Is pricing competitive?
Before placing an order, you should check whether the pricing you get is competitive or not. The unit price should be lesser or equal to the rates of other competitors.



Do they have MOQ?
When you are deciding on custom medals suppliers, you should check whether they have any MOQs. MOQ stands for minimum order quantity. If the suppliers have set certain MOQs, then you have to order at least that much quantity from those suppliers, which can be unnecessary if you are managing a small event or function. Renowned brands like Everlighten do not have any MOQ.



What material are they using?
You should check whether the quality of their material is good or not. People feel honored while they receive custom medals. So, quality must not be compromised by your custom medals suppliers. Generally, the material used for custom race medals, custom award medals, custom running medals, custom baseball medals, custom basketball medals, or custom gold medals should be premium. The materials for custom volunteer medals, school mascot medals, and other custom competition medals are decided as per the requirements of clients.



What is the total turnaround time for custom medals?
The turnaround time includes the sample time, production time, and shipping time. Ideally, any business will make sure you receive your medals as fast as possible, and they promise to provide the fastest turnaround time in the industry, but you should keep in mind that commonly these products will take time.
Sampling can be done in a week. You can spare 10 to 12 days more for production and after that, 1 or 2 days for shipping. As we speak about custom medals, this turnaround time is considered standard for many businesses like EverLighten.



Do they charge a rush fee?
Sometimes you will need products quickly for some reason, and some custom medal suppliers will happily provide them. But, the question is will they charge any rush fee for that.when you are ordering custom medals from company like EverLighten, then you will not have to worry about the rush fee as they don't take any rush fee.



Do they offer free design service and unlimited artwork revisions?
A good supplier will always offer free design service and unlimited artwork revisions as they will put customer satisfaction at the top of their priority. So, if you are also searching for a good supplier, then make sure whether they are offering free design service and unlimited artwork revisions or not. A good supplier will only accept payment after their client has approved their design.



Do they offer 24/7 customer service?
Accomplished suppliers will always put their customers first, and therefore, they will offer 24/7 customer service. If you can reach your custom medals supplier at any time and get their response back in time, then you must not let go of that supplier ever. Brands like EverLighten offer 24/7 customer support.
What is their refund policy?
Decent and reliable suppliers like EverLighten will take full responsibility for their product, and they will offer a 100% refund if their client is not satisfied.

How to find good custom medals suppliers?
Finding a good custom medals supplier is a fundamental decision for you because it plays a crucial role in making sure your services are delivered on time and prices are competitive to stay relevant without compromising on quality. To understand this, we will look at the types of suppliers and steps to find, contact and acquire a sample from custom medals suppliers. So, let's begin!

The types of suppliers
You may need the services of a supplier after the completion of the design. These suppliers will help you create and sell your product. Let's look at some of the different types of suppliers.



Manufacturers
They create products from scratch and sell them directly to you or wholesalers. They request high minimum order quantities (MOQ). So, you may have to order in bulk and find a warehouse to store the remaining stock. It will require a huge amount of investment, but on the other side, you will get your custom medals at the lowest prices, which will allow you to make more profits from each sale.



Wholesalers
They purchase from the manufacturers directly and sell them to other businesses at a high price. Wholesalers have buying capacity to buy products in bulk. When you procure from wholesalers, you have to ship products to your address first and deliver them to your customers.  



Dropshippers
Dropshippers directly ship products to your customer's door, and you do not have to store stock products at your store. You make a payment to the dropshippers including, the small shipping fee, and then they will pack and send products to your customer's address as per your instructions.



International companies
There are many benefits of sourcing your products from international companies. Selecting accurate overseas suppliers can help you save money. The shipping charges may be less, and you may save a lot of money. Few of the local suppliers may struggle to fulfill your requirements while providing products in bulk, but international companies will make it possible at affordable prices. However, you may need to do a lot of research before selecting one.

Find the right supplier
There are multiple ways to find a good custom medals supplier. Google is the ultimate option to search anything all around the world. You will get all the information like contact details, website, and offerings just with a click. You may get reliable information about the right supplier from various local trade shows, online forums, and your peers and colleagues as well.
Remember, if you are a powerful and prolific brand, then you should consider setting up your factory or get services from the original factory.
If you are an organization or start-up, you may search on Google to find the right supplier to simplify your process at affordable rates. Even if their prices seem higher, they will complete your order way more efficiently while ensuring quality.
How to contact supplier
When you select the supplier, you have to contact them. You can do that via email or call. If they are nearby you, then you should consider visiting them personally. You have to be very clear about your requirements and solve all your queries before placing an order. Your queries should be about the company's background, product range, a process to place an order, shipping options and charges, questions related to customer service, refund policies, and turnaround time.
Keep following up via emails or calls.

How to obtain a product sample
Always ask for a product sample before confirming your order as it gives you a clear idea about the quality of the product, shipping, and other aspects of the custom medals supplier. If they are not willing to provide the sample, then they might be the wrong supplier for you.

Maintaining a relationship with your supplier
You should always maintain a good rapport with your supplier as it will be beneficial for your business in the long term. If you have managed to find a decent supplier, then you should be working with them for as long as possible. Avoid conflicts regarding payment, communication gaps and stay honest with each other. Communicate your needs clearly to avoid any confusion in the future.

How to order custom medals from suppliers?
At EverLighten, we make ordering simple. Customize your medals and add personal touches to design, shape, size, colors, finishing, and that's it. Your custom medals will arrive at your doorstep within days.

Design
Select any artwork or logo incorporating color, text, and images.
Shape
You can create your medals in any shape.
Size
From 1 3/4" to 6" medals
Colors
Select any color of your choice
Medal finishes
Gold, silver, bronze antique
Gold, silver, bronze polished
All available with colorfill
We are expert in creating custom race medals, custom award medals, custom running medals, custom coins and medals, custom baseball medals, custom medals suppliers, custom academic medals, custom basketball medals, custom competition medals, custom gold medals, school mascot medals, custom volunteer medals as well.
Contact EveryLighten, No matter how small or large your budget or order is. Get the perfect custom medals, contact the experts of EverLighten.