custom patches
Checklist for what is a quality custom patch and a good patch supplier
|
Mar, 04 , 21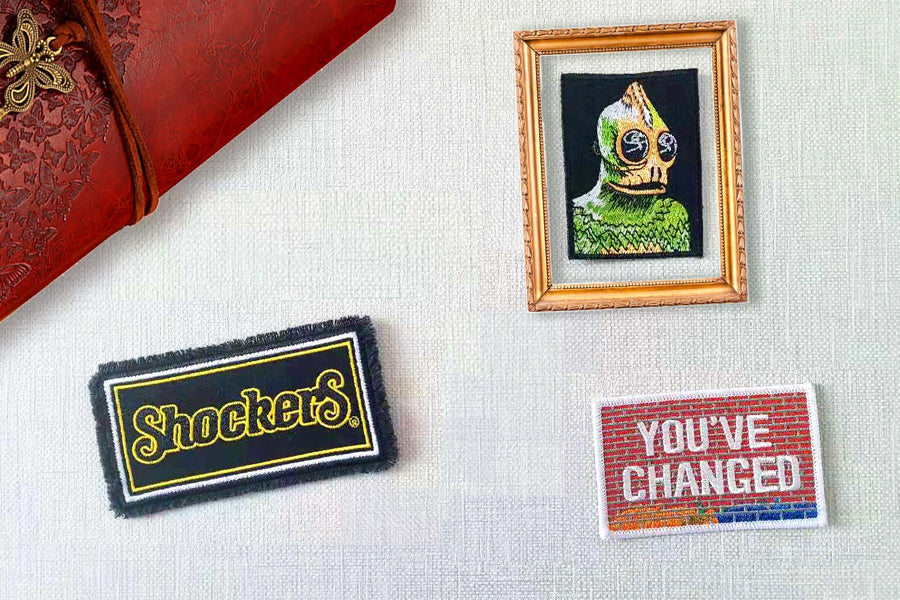 When you want to order custom patches, there are two things you must consider: what is quality patches and what is a good patch supplier.
We will provide a checklist to help you check the quality of sock and whether the supplier is a good patch or not.
Quality Custom Patches
Material: What material do they use?
Custom patches are manufactured using the best material. Companies can use cotton, polyester or leather.

Design: Can they match your design exactly?
A quality patch ought to precisely match the design, everything about exceptionally fine, and precisely match the color and shading you need.

Stitching: Are the stitches firm and neat? 
Good patches are tied up and stitched neatly and firmly.

Abrasion resistance: How about their abrasion resistance?
The shades of a good patch won't "drain" and the edges won't shred on the off chance that you put it through the wash.

Fade resistant: How about their fade resistance? 
The quality patches can withstand different wash cycles without blurring, and regularly outlive standard articles of clothing in so far as blanch isn't utilized.
Backings: How is their backings' quality?
A decent quality patch has no backing. It gets backing from fine paper and solid glue.
Good  Patches Supplier
Can they match your design exactly?
Customers will only order from your company if they get what they see, and being an accountable business one should deliver products as per your customer's demands. Therefore, many capable suppliers match designs exactly as per customer's requests. They focus on colors, materials, and every detail possible to replicate the design.
Is there a maximum number of colors used for a patch? 
A decent supplier ought to give distinctive thread color options. They will take your Pantone, Maderia, Isacord, or Robinson Anton color and pick the nearest match to one of their accessible thread colors.   
Do they offer 24/7 customer service support?
There are several suppliers like EverLighten who offer 24/7 customer support. It means the customer can reach out to them and get a favorable response at any time.
Is pricing competitive?
The unit price under $2 for 4 inches embroidered patches for 100 pieces is considered to be competitive generally.
What is the MOQ?
MOQ stands for the Minimum Order Quantity, which means you have to purchase a minimum number of products to consider it a purchase. Several suppliers do not have any MOQ.
Do they provide free design service?
A decent supplier can offer a free design service. Also, exclusively after the plan is endorsed, you make an installment.
Do they provide unlimited artwork revisions?
Good suppliers like EverLighten will always provide unlimited artwork revisions till the customer is satisfied.
Can you see a sample of what your patches will look like before they are all produced?
Suppliers should provide sample patches as it will help customers figure out how their ordered product will look and they can make certain changes before production.
Can they provide free shipping?
Many suppliers provide free shipping to customers for better servicing. It is common practice to give free shipping when the ordered quantity is huge, but many suppliers now consider giving free shipping to small orders as well.
What's the total turnaround time?
Customers should get their products quickly and therefore many suppliers focus on low turnaround time.
What is their return policy?
A reliable supplier like Everlighten will accept returns if any issues arise with the production.
Do they offer rush service?
Many suppliers like EverLighten provide rush services and do not charge any rush fee.