Why custom promotional products matter at Starbucks?
|
Jun, 07 , 21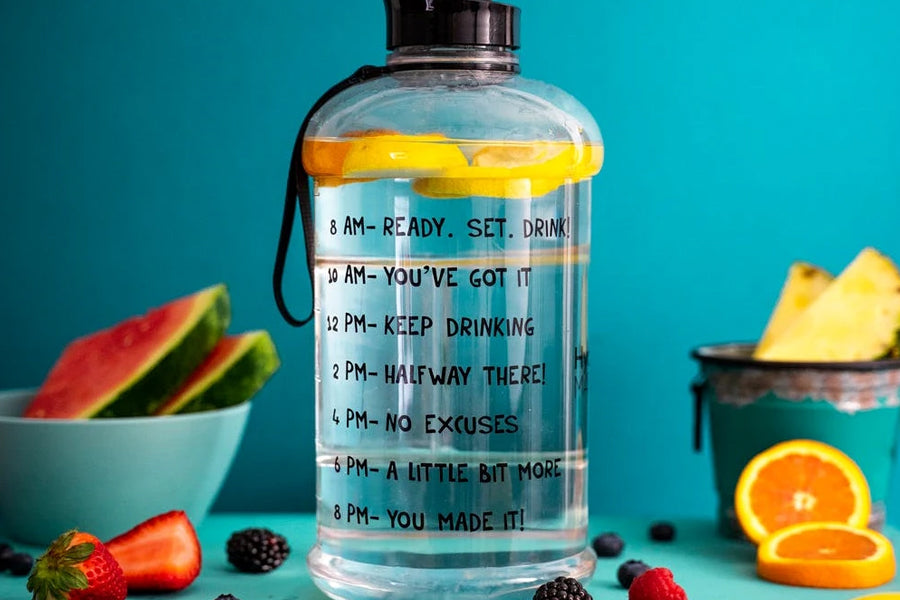 Custom promotional products are an effective marketing tool for your brand strategy. From custom bottles to custom tote bags, free pens to flash drive, items with your logo printed on them are the best ways to increase brand awareness and generate more leads. It gives your business the exposure it needs at a low cost. People appreciate getting free products which are functional and adds value to their life. It is a great marketing tool for new and established businesses alike.
The benefits of custom promotional products
Low-cost marketing
Custom promotional products are a low-cost marketing strategy compared to other advertising platforms. The success of new businesses highly relies on word of mouth, and people usually pass on promotional products from one person to another. It will help you increase brand impressions at a relatively low price. It gives you a great return on investments and will help you win customers with simple giveaways as the prices of the gifts are low, but the impact is high.
Brand recognition
People use promotional products in their homes, offices, cars, etc., for a long time. Thus, they will remember the brand for a long time. Brand recognition implies that the customers relate and identify with your brand and services when they see your logo. They will identify your brand instantly when they see your logo anywhere and reward your business when they go shopping.
Customer Loyalty & retention
Promotional products like custom bottles, custom tote bags, and others bring customer loyalty and retention. Constant exposure to these promotional products helps your customers associate with the brand easily. Custom promotional products help customers build more personal relationships with the brand and turn them into ambassadors and promoters.
Lead & Sales
Custom promotional products will help you generate leads that increase sales. They work like a business card and give you better results. When customers use custom bottles or custom tote bags with your branded logo, they will never forget about your brand as they see it daily. You can use promotional products as a referral incentive for existing customers.
Stay ahead of your competition
You can put logos on various products, like pens, flash drives, custom bottles, custom tote bags, apparel, coffee mugs, and many more. You can tailor your products to target consumers and showcase your creativity. This way, you can stay ahead of your competitors and make your business more profitable.
How does Starbucks use promotional products to create impact in the company and market?
Marketers will always find it difficult to generate awareness for new companies and brands. Thus, competitive marketing strategies are used to reinforce faith in these brands. Luckily, there are many successful marketing strategies used by renowned brands which can help them excel in this area. Giving custom promotional products is one of these strategies, and here, we will understand how a prolific brand like Starbucks used it effectively.
Regular promotional and marketing strategies like leaflets, pamphlets, newspaper ads, hoardings, TV advertisements are not afforded by everyone. If you think about the return on investment, then you may not get the desired result. Custom promotional products like custom bottles, custom tote bags, apparel, and other products offer long-lasting advertising advantages at reasonable rates. That is why marketers put effort into creating merchandise that customers will love to use. Starbucks has also created merchandise to influence its customers. Here, we are listing products that customers liked to collect from Starbucks.
Plush toys
Kids, adults, men & women, everyone love plush toys. Customers who love to collect or display toys admire having them. Brands like Starbucks use brand colors and print logos on them. Thus, people recognize their brand whenever they see plush toys or kids play with them.
Custom ceramic mugs with unique handles & pitchers
Starbucks offers a wide range of vibrant custom mugs and pitchers. They are the favorite of marketers because they work wonders with many promotional projects. They are also highly customizable. People will recognize the brand every time customers see the logo of Starbucks on their mugs and pitchers.
Custom shape plates
These customized products have the capability of garnering attention from everyone due to their unique shape options. You get many exciting design possibilities while customizing shape plates. It allows marketers to print attractive designs or create custom shapes like the ones used by Starbucks. These unique designs give Starbucks tremendous exposure.
Tote Bag
Custom tote bags are multi-purpose bags that you can use at various places. They look sturdy and chic and are perfect for a casual outing. People using them can work as a walking billboard since they will use them wherever they go. These custom tote bags can be manufactured in the brand colors of Starbucks, so they look appealing and have the logo of the brand printed on them.
Promotional coffee cups
This range of promotional products is available only at selected stores in Singapore. Starbucks is also known for its focus on limited availability promo products, so collectors search across the globe to grab that special merchandise featuring unique designs.
There is an assortment of stylish custom bottles, mugs, wallets, and custom tote bags that feature cutting-edge designs.
Lessons that you can learn from Starbucks
There are certain things to learn from this. When you invest in developing such innovative custom products, you will be rewarded with instant brand recognition and brand awareness. It leads to stronger customer loyalty as well. Products like custom bottles or custom tote bags can help you boost visibility by working as a great marketing merchandise tool. High customer loyalty can lead your brand to increased sales and repeat purchases.
If you are still unsure of how to boost brand awareness and drive interest in your brand, then you can contact EverLighten's team. Our friendly and knowledgeable team will guide you and give you advice based on experience and industry knowledge.
This is how Starbucks stays on top in the coffee industry and people as well as other brands admire their marketing strategy. They focus on attention to detail and are dedicated to consistency. These are the reasons behind the brand's very successful lineage.