Checklist for a quality custom keychain and a good custom keychain supplier
|
Jun, 06 , 21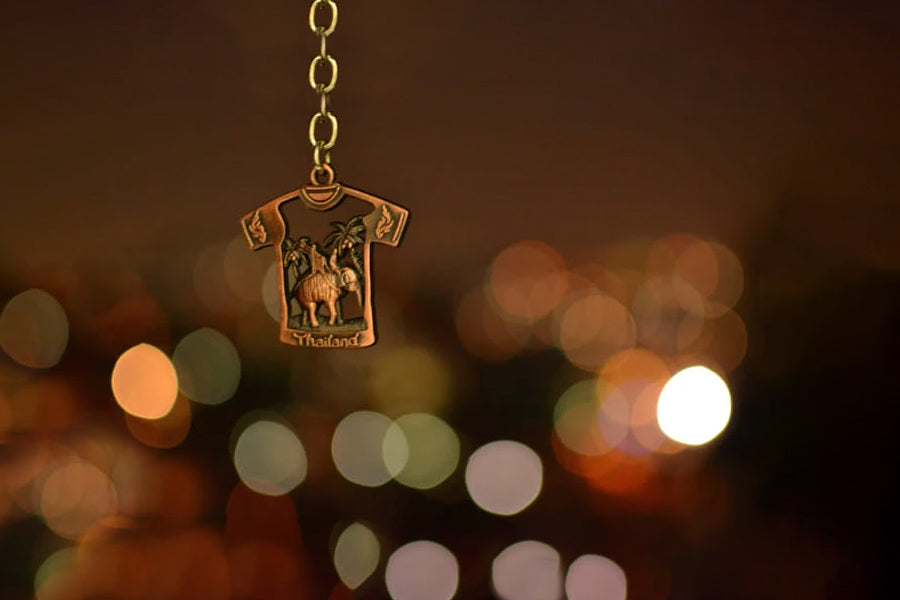 Each customer looks for the supreme quality of products consisting of unique designs and durability. People use keychains daily, but they don't want to change them regularly. Therefore, they seek keychains that are creatively designed and have top-quality materials, water-resistant if possible, and remain exceptionally durable. In short, a keychain should look great and feel great. When you want to meet such expectations, you will have to look for the best custom keychain suppliers. Here, we will be discussing the same and help you choose a decent custom keychain and reliable custom keychain manufacturer.
What are quality custom keychains?

 
Keychains should be easy to carry around, and many prefer to add personal touches to them. Many brands give it as promotional items to show off their brand uniquely. It gives you an option of multiple colors, materials, and add-ons to create keychains as per your imagination. These custom keychains can work as a tool to increase your brand awareness.
What is quality custom PVC keychains?
Quality custom keychains add colors to the transparent PVC materials to make them look more attractive and eye-catching. They are created by adding pigments to the soft PVC material while positioning them in a vacuum chamber to procure coveted color. Then, keychains are properly baked to acquire the proper finishing of the product. PVC materials are durable and can withstand any calamities without any complications. Custom PVC keychains provide flexible and vibrant designs with multiple color options. You can mirror your personality by having unique PVC keychains, and the brand may use them for better recall value. They are also available in any shape or size, making them a perfect option to customize.
What is quality custom embroidered keychains?
Custom embroidered keychains are manufactured by meticulous knitting and threading process. It adds personality into a keychain. There are many options to choose from multiple tread colors, shapes, and size options to manufacture keychains as per your imagination and vision. Embroidered keychains are 100% customizable products.  If needed, they are made from a wide choice of fabric colors to differentiate the background and borders. You can also add text and logo designs to make it more personalized. You can achieve more detailed work with precision during the manufacturing process. Custom embroidered keychains add complexity to their outlook for better effect and impact.
What is quality custom medals keychains?
Many distribute custom medals keychains as an equivalent of insignias, trophies, awards, or badges. These keychains are elegant, durable, and functional to give as gifts at any event. These custom insignias or badges keychains are precious and unique medals to celebrate special occasions like anniversaries or honor achievers for their outstanding contributions to society or any organization.
What is a good custom keychain supplier?
If you want to find a good custom keychain supplier, then you may have to look for certain out-of-the-box qualities in them. Your custom keychain supplier should be a bunch of intelligent professionals who apprehend the needs of their clients and dispense a wide assortment of custom keychains. They should offer keychains that are developed as per the industrial norms. The quality parameters of the custom keychains should also be checked precisely by customers to authenticate the legitimacy of a custom keychain supplier. The custom keychain supplier should be using the approved quality material while they manufacture custom keychains as per the specifications provided by clients. After envisioning your keychains' design, customers should make sure that their custom keychain suppliers have the strength and well-rounded manufacturing process to develop and inspect the high-quality keychains as per the client's specifications to ensure durability and high performance.
A good custom keychain supplier should offer widely acclaimed products. The keychains should have attractive attributes such as unique design, durability, glitter, eye-catching look, optimum finishing, and many more. Custom keychain supplier with diversity is a god-sent. If you find any supplier who efficiently fulfills your distinctive needs, then do not let them go. There are many notorious manufacturers, wholesalers, traders, and suppliers in the market who will manipulate customers, but you have to select who offer trendy keychains using modern technology and high-quality material. Attractive design and look is not the only requirement. A supplier should be able to provide keychains in all different shapes and sizes.
What are the steps of ordering custom keychains?  
Once you have decided to purchase from a particular custom keychain supplier, you should follow the steps of ordering custom keychains from the same manufacturer. It is not different from ordering any of the other customized products. Firstly, you decide the keychains' material from which keychain should be made and then choose the shape and size. The creativity of your custom keychain is depended on your imagination. Customers prefer customization because they can create products as per their likings. After selecting the shape and size, you should decide the colors and patterns of custom keychains. It is possible if you want your name to be embroidered or woven in your custom keychains. Big brands and businesses can print their logos on it and then distribute them among their employees or customers as a souvenir.
After finishing the design, decide on the quantity for ordering as multiple custom keychains suppliers do not have a minimum order quantity, so you can order as many keychains as you need. Bulk orders are always a good option as it is efficient for both parties: manufacturers and suppliers. Manufacturers will always prefer to create orders in bulk as it will be cost-effective for them. After fulfilling every requirement to order a custom keychain, your custom keychain supplier will give you a sample of how it will look and feel. The production will begin only after the approval of the design. Your custom keychains will be shipped to your preferred address after the client's satisfaction. Usually, it takes 3-4 days for products to arrive, but many decent custom keychain suppliers provide quick service also.