A great business idea – Custom backbacks
|
Jun, 11 , 21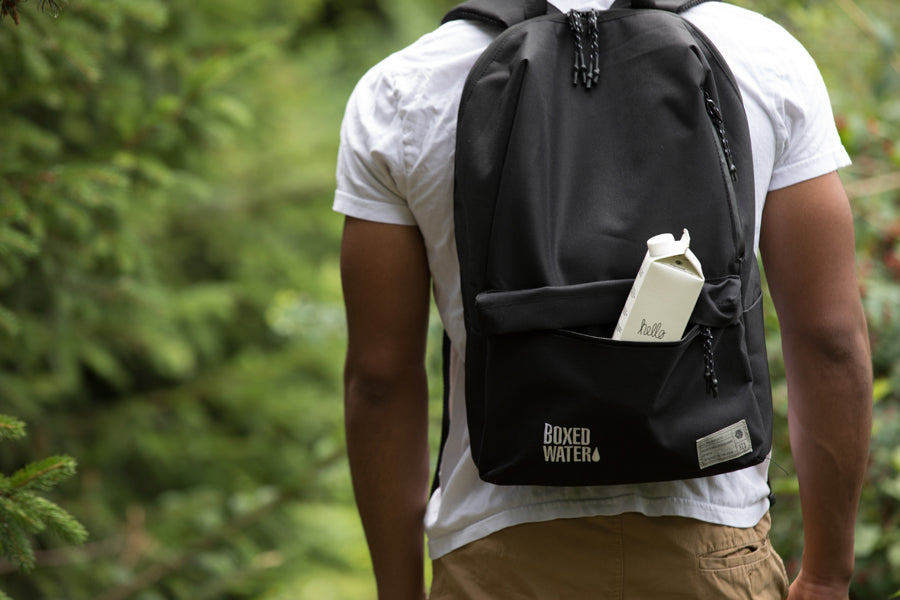 People with a great sense of fashion know the importance of exotic accessories to an outfit. Custom backpacks are also considered the most flexible product in the fashion world. They complement your look during work, leisure, or travel activities. People are interested in purchasing a promotional backpack, backpack with logo, custom wash backpacks, clean backpacks for custom business promotion, and other activities. Let's understand why turning custom backpacks into the ultimate business promotion accessory is a good business idea.

Why customized backpacks help business promotion?

Entrepreneurs and business tycoons always look for innovative ways to generate interest in their products. When they start the business, they look for opportunities to promote their products effectively. They invite people and give them a token gift so that visitors remember them for a long time. Over the years, custom products have worked wonders for new businesses to promote their brand. Yet, there is an underutilized product for custom business promotion, and they are custom backpacks.

Bags are stylish accessories used by people on various occasions. Most commonly, students, travelers, and industrialists use them. Custom backpacks have high demand and are yet to see a decline in their popularity. They are popular because you can customize them as per various activities, usage, or work-related events. They are functional, and it is almost impossible to replace them with any other product. Therefore, using backpacks for business promotion is a good idea. Businesses prefer giving custom products that are valuable so that people carry them wherever they go. It helps them to increase brand awareness. All of these requirements are met when you decide to give custom backpacks. They can have your business logo printed on it, so people using them will unconsciously promote your business, brand, or organization wherever they go.

During your initial years in business, you have to make sure that people find your backpacks useful. Custom backpacks are widely used, and it will be beneficial for you to understand your client's needs. First of all, determine what types of bags are in huge demand and then start analyzing your competition. What do they offer? How do they manage their website? What attributes and variables do they consider? When you get all of this information, you will get a clearer picture of people's likes and dislikes. The more attractive, creative, and durable your materials and designs are, the more people will prefer you over others. Keep observing the trends and offer what your target audience needs. We are sure you will run a profitable business.

If you consider all these things and create custom backpacks, clean backpacks, promotional backpacks, or backpacks with logo for custom business promotion, mark our words, your brand will be loved by one and all.

How to make custom backpacks?

We are sure you are looking forward to creating your own backpack with logos to define and promote your brand. The next big question is how to do that. So, do not worry we have got you covered and mentioned the steps below to create your promotional backpack or custom backpack.

Step 1 - Purpose and functionality of the bags:

Many custom backpacks are designed specifically to meet the needs of your audience. They can be teenagers, youth, office-goers, travelers, business people, or students. Once you finalize your target audience, you can focus on design and finishing as per the functionality they need.

Step 2 - Choose the type:

Now, select the right type for custom backpacks for custom business promotion. You can choose from school backpacks, hydration water backpacks, travel/business/laptop backpacks. Each type of backpack has distinct advantages, functionalities, pockets to keep things organized. Some of the bags also have anti-theft technology to protect your belonging from getting stolen. You can convert them into a promotional backpack or backpack with logos to promote your brand across the globe.

Step 3 - Pick the design and color:

Picking a design and color that complements your brand's colors and themes will be beneficial as people will start identifying your brand with those colors.

Step 4 - Select style & material:

EverLighten allows you to select from multiple styles & materials. You can pick your custom backpack's style from the traditional backpack, rucksack, daypack, laptop backpack, tactical military backpack, frame backpack, sling bag, tote backpack, drawstring backpack, dry bag backpack, compression sack, duffel backpack, rain cover backpack, suitcase backpack, out dry pack, hydration pack, knapsack, or custom shoe backpack.

There are multiple types of material available to choose from, such as Cordura canvas, matte poplin, bomber sateen, tailored, rain resists, reflective, PVC fabric, nylon, cotton canvas, or ripstop nylon. It will make your promotional backpack very stylish and trendy.

Step 5 - Size of the bag & add-ons:

EverLighten also allows you to pick the right size for your bag. You can select any size for your backpack with a logo or promotional backpack. You can choose add-ons to improve the functionality of custom backpacks. EverLighten gives you the options of a protective laptop sleeve, zipper, bottle opener, USB port, pockets, storage space, and patches. Choose add-ons as per your target audience's needs and requirements.

Step 6 - Choose your printing design:

If you are hearing this for the first time, then read this to understand it in a better way. EverLighten gives you two printing design options: Screen print & embroidery.

Screen print:

Screen print designs are essentially printed designs. Youth and teenagers in school love them. You can print any design on your custom backpacks.

Embroidery:

Embroidered bags are beautiful. They look elegant and give natural vibes. Embroidery makes your brand logo pop out.

There are many other options like digital printing, applique, heat transfer, 3D puff print, neon print, plastisol, metallic print, etc. These printing options help you make your promotional backpacks look attractive and eye-catching.

Step 7 - Select label & logo

The creation of custom backpacks ends with selecting a label and logo for your brand. Backpacks with a logo have woven, printed, care, metal, badge, and hanging options. You can pick any of them to finalize your promotional backpack.

If you are still confused, contact EverLighten's experts. We will help you design your backpack that will mirror the true identity of your brand.

How to save backpacks?

The dirtiness of your backpacks depends on how and where you use your bags. If you use them for outdoor activities or extensive traveling, there are high chances of your custom backpacks getting dirtier and messier. So, the question is how to avoid this. Should we buy new bags after every trip? Should we use bags that have earthy colors? How to save or clean backpacks? Do not think hard. Keep reading this to find all the correct answers to your queries.

You can use backpack covers and liners to save your backpacks from getting dirtier. These covers and liners will keep your backpacks clean from inside and outside. Although, there will come a time when your bags will need a good wash. There are certain dos and don'ts you have to check and follow before cleaning your backpacks.

To clean backpacks first, empty your custom wash backpacks, unzip every pocket, and remove everything from it. Before putting them in a machine, put the custom wash backpacks in a laundry bag or pillowcase. You have to use a gentle detergent and cold wash to avoid any damages.

If your backpack with a logo is too big for your washing machine, then you have to clean backpacks using your hands. You can do it in your bathtub or any place big enough to manage your process of washing. Use a scrubbing brush or toothbrush to remove stains from your custom wash backpacks. Drying your bags naturally is a good option, do not use a tumble dryer for that.

If your custom backpacks are made from leather, then use a mild solution to clean them properly. Use bare hands gently to avoid abrasion. You can also use a lint-free cloth or dried towel to clean backpacks. There are several cleaning products available to clean backpacks effectively. Before purchasing them, check reviews and then make an informed decision. This way, you can save your bags from getting damaged in the process of cleaning.

Custom backpacks are a great business idea. There is no heavy workload, you have an opportunity to be creative, the design process is fun, and you can start it with a moderate investment. It is a good choice for a startup as people won't stop using backpacks. All of them require it in their daily routine, fun travels, and work activities. Custom backpacks will never go out of style. You already have a high demand in the market. Just focus on delivering quality products at a reasonable price, or develop innovative designs that become the future trend, so that your business booms and you will have a high chance of becoming successful at running the business of customized backpacks. People will not mind spending a good amount on quality products. So, manufacture high-quality custom backpacks for a multitude of reasons that satisfy the needs of your target audience.