Why custom phone case can promote your business?
|
Jun, 15 , 21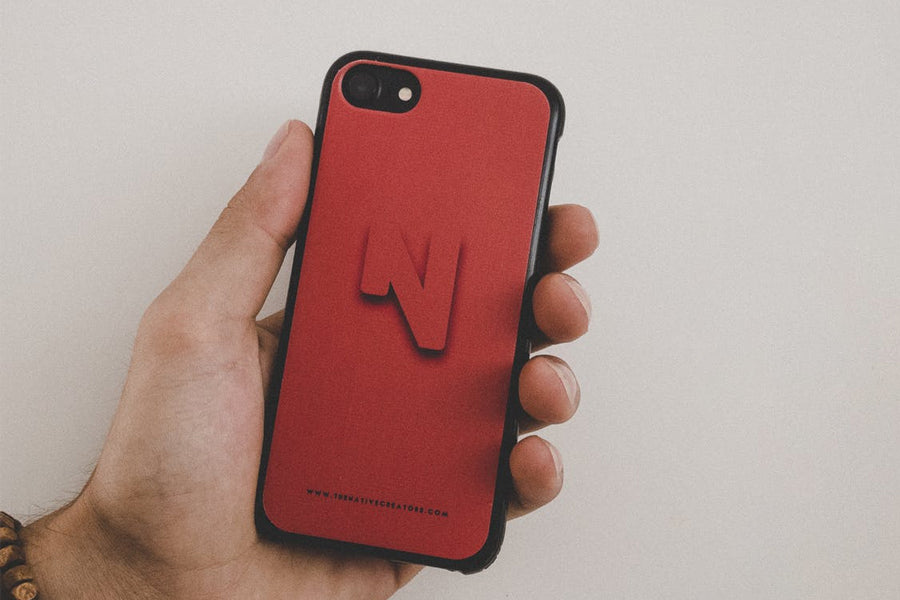 The world is consumed by mobile devices. The entire human race has become dependent on these smartphones. There are more than 8.5 billion devices around the world. It is a silver lining for those who want to sell phone accessories. Custom phone cases are easy to source and beneficial to users who are looking to inject their personality into the devices they own. Phone cases like custom silicone phone cases, custom PC phone cases, or custom tough phone cases also protect your devices. Here, we will understand how custom phone cases can be helpful in the promotion of your business.

Why custom phone case is profitable?
The market for phone cases is growing briskly. In 2021, the custom phone case business was worth $10 billion, and it is expected to grow 7.5% each year until 2025. You will deal with low returns as phone cases do not break often. They are lightweight and have decent profit margins. The best part of this business is that you can start your business by developing an online store.

Why they are profitable as product?
Effective protection
The custom phone case protects your customers' phones from any scratches, damages, or spills. The phone cases also absorb shocks, so if users drop their phones accidentally, they will have lesser damage.

Trendy
Phone cases keep up with style and trends. The customization in custom PC phone case, custom silicone phone case, or custom tough phone case is done to fit everyone's taste. You can create phone cases in different colors and patterns as per your brand's theme. The possibilities are endless.

Low cost
You can buy phone cases in bulk at a low cost. Custom silicone phone cases have high-quality yet affordable rates.
Slip-resistant
There are several high-end smartphones whose sleek and slim designs make the phones hard to hold. Custom phone cases are slip-resistant. They prevent or lower the chances of customers' phones slipping accidentally.

Shields power and volume buttons from accidentally pressing
Various phone cases protect your customer's phones from accidentally pressing other external buttons like power and volume. If you like to put your phone in bags, it is a great feature to have. As nothing can easily activate the button when there are random movements inside the bags.

Easy and quick installation
The installation process for phone cases like custom PC phone case, custom silicone phone case, or custom touch phone case is quick and easy. Customers won't need assistance to install or remove the covers. People can easily change custom phone cases as per their mood and liking.

Why they are profitable for company?
Marketability
People buy expensive phones, and they use phone cases to protect them. You can also customize it as per your customer's liking to give a value proposition to consumers.

Low startup costs
You can start up your phone case business at low costs. You may not need a store as well. It is easy for you to sell it online. You will get many free resources, after-sales service, and training materials to start your business quickly.

Multiple selling channels
You can sell custom phone cases, custom silicone phone cases, custom tough phone cases at various malls, kiosks, fairs, and special events because they promise high traffic with large numbers of potential customers. You can also sell it online.

High margins
Generally, the cost of manufacturing these cases is low. Thus, businesses can earn high margins because of growing demand.

Famous types of phone case customization
Few custom phone cases are more practical, and others are more visually appealing. Some of them provide protection, and others behave like the skin of the phone case. There are many options to choose from. Some of the custom phone cases even have valuable functionalities. Let us check some of the famous types of phone case customization.

Standard case
Standard cases are the most general phone cases available in the market. They are useful to cover the back and sides of your smartphone. They are available in various materials, ranging from silicone to leather. This type of custom phone case protects your phone from any scratches. People looking for a lightweight design with good protection and ease of use prefer standard cases.

Tough cases
Custom tough phone cases have multiple layers made from different materials. They are designed to resist severe impacts and scratches than standard cases. Some of these custom tough phone cases even give protection against dust or water. They are a perfect option for youth or anyone who would want their smartphones to stay protected.

Flip or wallet cases
Flip cases are also called folio or wallet cases. Their appearance is similar to any book cover or a small notebook. It covers your phone completely, offering protection against scratches and nicks. They also give extra benefits of slots for your card and cash and double up as a stand as well. They are usually made of leathery material and cost more than standard phone cases. But they appeal to practical consumers who require the advantages it offers.

Silicone phone cases
Custom silicone phone cases are flexible, light-weight, and fit comfortably around your phone. They offer good shock absorption and safeguarding from light bumps. Custom silicone phone cases surround your mobile screen by lifted bevel that allows their users to place their phone down without worrying about scratches.

Leather cases
It is a stylish way to cover and protect your phone. Leather's natural stout quality helps to guard your smart device against any scratches. It also has a non-slip grip that reduces the chance of slipping phones from your hand drastically. Premium leather cases modernize your smartphone and offer stunning personalized phone cases at affordable rates.

Battery cases
The usage of smartphones has soared immensely, and battery life is a common problem people face these days. Battery cases solve these problems as they provide extra charge. They are expensive due to the utility it offers. If your phone has constant battery problems, then you should try using these practical battery cases.

How to custom your phone case?
Many suppliers provide the facility of phone case customization. You can create a one-of-a-kind phone case just the way you want it. Brands and businesses also get a subtle branding opportunity through phone case customization. People use custom phone cases to express themselves. They give sleek and stylish designs with graphics that are UV printed with a smooth and matte finishing. If you want to experiment with your phone case, then try versatile prints with solid color and transparent designs.
Usually, people use online design tools to customize phone cases like custom PC phone cases, custom silicone phone cases, or custom tough phone cases.
Firstly, you have to select the size for your phone case. For example, pick smartphone models from various smartphone brands like Apple, Samsung, or other brands so that you get an outlet to create graphics as per your requirements.
You can add a photo, create visually appealing graphics, clip art, premium images or add some text using the software provided by the brand. If you are planning to give custom phone cases to your customers, your design should be similar to your theme colors, and you can also put logos at the back of every phone case.
After finalizing your design, you submit it. The company will send you the sample phone casefor your approval. If you want to modify something from your designs, then this is your chance. Let the manufacturer know about the changes you want to make and then process it further. They will send the sample back after making changes. After you approve the designs, suppliers and manufacturers will begin the production immediately. They will ship your order to the mentioned address, and your order will finally be processed. After all of this, your smartphone will get its new best friend.
With new smartphones releasing every year and users hunting for a suitable new case constantly, your business will get a significant promotion if they use phone cases in their marketing activities. People upgrade their smartphones frequently, and they will need the latest custom phone case because they may not fit. Sometimes, they will change their phone cases because they may require unique and attractive graphics options.
Businesses have got a huge opportunity in the market of custom phone cases as people like to spend at least 10% of the amount on phone cases compared to the smartphone's actual rates.
Clearly, custom phone cases like custom PC phone case, custom silicone phone case, custom tough phone case, etc., have numerous benefits to businesses and organizations. They help you promote your brand or theme in an innovative yet affordable way. People can see them on every other phone. Due to this high visibility and practicality, phone cases make a ground-breaking option for events or trade shows' giveaways, product launches, and many other promotional events. Their durability and low maintenance ensure that people use them for a long time. Most custom phone cases are a great way to promote your brand as they stand the test of time and promote your brand for a long time in an effective manner.