How to use custom plush toys to promote your brand?
|
Jun, 21 , 21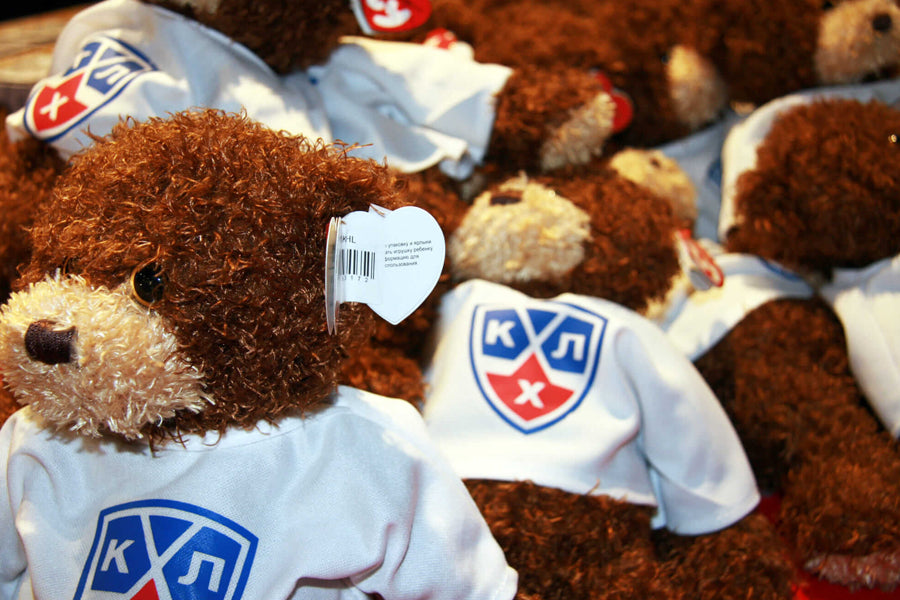 You must have used many promotional products to promote your brand. They are all helpful in some, or another way. Giving a pen or a coffee cup as a promotional product is not a bad idea. Though, brands have to think out of the box. It's time to become innovative. But how? Then, let me remind you that custom-made plush toys can be a great option to give as a promotional product. If you are willing to spend some extra bucks on your promotional products, then custom plush toys like custom pet plush or custom plush dolls make an unusual way to promote your brands that appeal to everyone.

The benefits of custom plush toys

Custom plush toys appeal to all ages, and there are multiple benefits for each age group. Let's check them out.
Young children
Learning to self-soothe
Custom plush toymakers create custom plush toys like custom plush dolls and custom pet plush to help young children cope with anxiety and stress. When babies and toddlers are separated from their parents, they may feel sad. Custom-made plush toys or stuffed animals teach babies to self-soothe. Infants may find it tough to cope with negative emotions. So, a stuffed animal can help them stay positive and develop essential emotional skills.
Early social & language development
Babies pretend that stuffed toys are their best friends. It helps them develop early social development and teaches them how to interact with friends. Up until two or three years, children play by themselves. Therefore, they have fun memories with their custom plush toys or stuffed toys like custom plush dolls or custom pet plush. They start learning social skills and develop the skills to talk as well. These skills help them interact with human beings as well.
Develop literacy skills
When toddlers talk to their stuffed toys, they start developing literacy skills and the formation of storytelling. When they grow old, this groundwork will help them learn, read and write.
School-aged children 
Infants enter a different world when they start going to school. They meet many people who are different from them and spend hours away from their familiar surroundings. Their needs change, and they express their emotions differently. Sometimes that can be hard, and stuffed toys help them overcome some of those challenges.
Help children treat their anxiety if any 
When custom plush toy makers customize plush toys, they may not have thought about their impact on every child's mental health. Stuffed toys like custom plush dolls or custom pet plush encourage a sense of calm and comfort. Many school-going children hold their favorite stuffed toy when they are worried because the familiarity of an 'old friend' is comforting. The fluffy and soft texture also helps the brain trigger brainwaves that iterates you are safe.
Toys that bring joy to your child's health
Sometimes a teddy bear can calm down a crying baby. When a baby hugs his teddy bear, he forgets lives worries. Many babies can have a good night's sleep when they cuddle stuffed toys. In short, their favorite toy can help them function better during the day.
Teens and adults
Even teenagers and adults like stuffed toys. Many studies show that there are many adults still sleeping with stuffed animals. It happens because those custom plush toys have added a lot of value in our childhood, and we are sentimental about them. Stuffed toys play a huge role in each person's life because they teach multiple life skills to humans and provide a sense of comfort and safety. These things we will never stop needing, even in adulthood.
Toys & Adult mental health
Adults face many forms of mental health disorders like depression, anxiety, or post-traumatic stress disorder. When a condition like this happens, we seek warmth and comfort. They are critical for our recovery or healing process.
Many teenagers and adults find solace in custom-made plush toys like custom plush dolls or custom pet plush when they are recovering from a vital health problem or enduring a loved one's death. Custom plush toys or stuffed toys help teenagers and adults heal after severe trauma, survive different kinds of stress, or live through homesickness.
Many adults share their experiences with their children. They tell the stories of their favorite toy and use those memories to encourage future generations.
It doesn't matter if you are a kid or an adult, whatever your age can be, but a stuffed toy can comfort any human being. Therefore, they make great gifts, and brands can think of using them as promotional products. They have great sentimental values and offer essential benefits for mental and emotional wellness.

What is the custom plush toys market?

Custom plush toys are soft or stuffed toys made especially for children. Custom plush toy makers use textile fabrics and stuff them with soft material. They customize plush toys to play with. They are available in various forms, such as custom plush dolls, custom pet plush, animals, human beings, legendary creatures, cartoon characters, or other objects. Kids or teens use it for comfort. You may have seen them as display items or given them as gifts at birthdays and parties. Although the primary audience of custom plush toys is kids, they are not exclusive to them. Stuffed toys are a great decorative accessory and helpful for children's growth as a person. As earlier mentioned, stuffed toys are known as plush toys. You can customize plush toys as per your requirements. There are various custom-made plush toys available in the market, like custom plush dolls, stuffed animals, cuddly toys, and custom pet plush.
Drivers and restraints
Soft toys are dearer to children, and they provide comfort and safety. The demand for these toys has increased over the years. India and China, the most populated countries of the world, are witnessing a rise in the children population. Thus, custom plush toymakers have created various kinds of stuffed toys to improve the diversity of their products. The new custom-made plush toys are made from bamboo, corn, wood, wool, etc. Earlier, manufacturers used cotton to fill the toys, and now custom plush toymakers are innovating with their custom plush toys. Innovations always attract new customers. Children demand new toys when they see attractive new offerings from custom plush toy makers. Manufacturers innovate their packaging, design, and style to make it more appealing. Parents spend a reasonable amount to purchase these toys for their children. In some countries, disposable income has increased. Thus, people spend their money to drive the demand for stuffed toys. In the world, BRICS (Brazil, Russia, India, China, and South Africa) have showcased an increased disposable income.
The significant advantage of having stuffed toys is that it keeps children engaged. Custom plush toy makers use organic products that do not affect the health of children. They use biodegradable material in stuffed toys that do not pollute the environment. Many manufacturers include a label on the stuffed toys to identify the raw material used in custom plush toys for concerns related to child safety.
There are some disadvantages of stuffed toys that may impact the demand for the product. The manufacturing process of custom-made plush toys may discharge some harmful wastewater and other types of pollutants from manufacturing facilities. The manufacturing process also involves the usage of large quantities of water, which may get tainted during manufacturing. Thus, reusing that water can be difficult. Custom plush toy makers also use plastic made from crude oil, which may impact both environment and human health.

How to promote your brand with the use of custom plush toys?

After understanding everything about custom plush toys, let's comprehend ways to promote your brand using custom promotional plush toys. If you want to make the most of these custom-made plush toys, be sure to use these tips and recommendations.
Personalization
Stuffed toys like custom plush dolls or custom pet plush have enough space to print your logo for branding. You can have the advantages of printing, message, or any other information on a brightly colored backdrop which also gives you plenty of room for creativity. You can also create your company mascot out of custom-made plush toys to get your logo and brand names into homes, offices, and hearts of those who receive them. Custom promotional plush toys are an innovative way to promote your brand and engage with your target audience.
To develop an emotional connection
Cute and cuddly custom plush toys help you make a friendly connection with your target audience. Kids talk with their stuffed toys; even adults hold their toys tightly when they need comfort. Thus, they are the best option for brands to develop an emotional connection with people.
Unique gift
People won't get custom-made plush toys as promotional products regularly. Therefore, it will impress your customers and leave a long-lasting impact on them.
If your company is searching for a unique and effective way to promote your brand, look no further. Choose custom promotional plush toys like custom plush dolls or custom pet plush. If you want to start promoting your brand with custom-made plush toys, then contact EverLighten. Our team will help you create a custom promotional plush toy that ensures good results for your brand. They may help you get a huge ROI with your customer base.