#CustomProducts, About EverLighten, custom bullion patches, custom chenille patches, Custom Embroidered Patch, custom leather patches, custom manufacturing, Custom Patch, custom patches, custom printed patches, custom PVC patches, custom woven patches, EverLighten Custom Patch
Why custom patches are good for business?
|
Mar, 30 , 21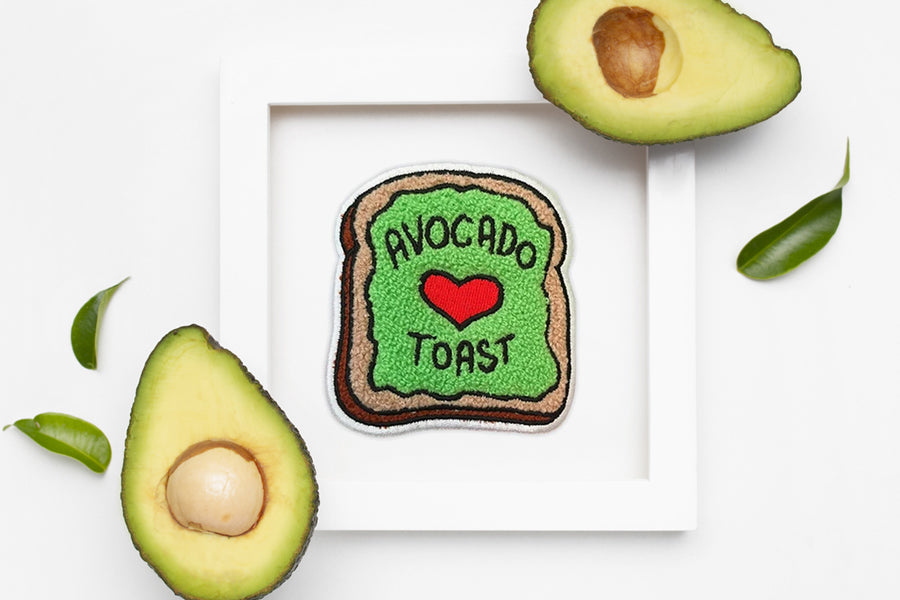 You can use custom patches to demonstrate your creativity, personality, accomplishments, and interests. There are several varieties of custom patches. Some of these types consist of embroidered, bullion, woven, and chenille.
Types of Custom Patches
The type of patches may depend on your design. Each type has specific characteristics, therefore it is important to understand the type of custom patch when deciding to create a patch. Here are some definitions of each type:
Custom Embroidered Patches
Custom embroidered patches are a very popular choice when you have no specific purpose. If you want to make a patch for your company with your logo, or you want to add personalized patches to shirts and jackets, you can choose embroidered patches. In terms of style, there are three types based on embroidery coverage: 50% embroidery, 75% embroidery, and 100% embroidery. In addition, the coverage of embroidery determines the price of the product. Generally, the higher the coverage, the higher the price.
Custom Woven Patches
Woven patches are usually used in the same way as custom embroidered patches. As an elegant and fashionable alternative, however, custom woven patches use more complex threads and a weaving process, allowing more stylish designs and finer details.
Custom PVC Patches
Custom PVC patches are a modern alternative to custom embroidered patches, which are made of durable plastic. It comes in a variety of colors that make your custom design a reality with the feel and appearance that embroidery can't. Besides, PVC is the best choice if you are looking for waterproof materials that can withstand high and low temperatures. If you want to choose some special gifts for your friends, these beautiful and unique PVC patches are a good choice.
Custom Chenille Patches
Custom chenille patch is made of chenille yarn sewn in tightly woven loops for three-dimensional appearance and a furry texture. This type of patch is usually used on varsity or letterman jackets, cheerleading sweaters, and uniforms. Although custom chenille patches cannot add small and complex details, they are very suitable for interesting and quirky designs.
Custom Leather Patches
In daily life, we can see leather patches widely used in our clothing or other accessories. They can help people show their characteristics and make clothing or other accessories unique. The base material of custom leather patches usually includes real leather, faux leather, faux suede, PU leather, and paper leather, which can meet all your needs. These multiple leather patches add adaptable style to coats, caps, packs, covers, beanies, shirts and more, having an assortment of support or attachment alternatives.
Custom Printed Patches
Custom printed patches are a kind of patches printed onto large sheets of twill and then cut with a laser into the desired shape and size. The printing is done with the color twill of your choice. You can add a Velcro, iron-on, self-adhesive backing, or none at all. Many fashion brands prefer custom printed patches instead of woven patches as their unique and detailed brand identifier.
Custom Bullion Patches
Custom bullion patches are made of gold and silver metal filaments, giving them an eye-catching appeal. They are used by elite clubs, military uniforms, golf clubs, brother groups, and other entities that want to illuminate their logo. As bullion patches need to be handmade, they are not cheap. If you have to create a logo or special card for your small group, custom bullion patches are a good choice.
Why Custom Patches are Good for Business?
There is no doubt that the Internet has completely changed the way companies communicate with customers and employees. Social media, video content, and blogs are gradually becoming the main forms of advertising, but there are many other tools you can't ignore, including custom patches. These simple patches can do more for your business than you think.
Power of Branding with Custom Patches
Custom patches are an excellent way to encourage the team spirit of employees who wear them, which can help your employees feel part of the family, not just a substitute employee. Having employees wear such promotional patches can also help brand recognition. Most business owners know that brand retention is essential for repeat customers. Custom patches allow you to do this easily with a small piece of cloth.
Beyond the Employee
It is important to make your employees feel appreciated, which will help you unit employees. Employees who are always happy can improve the way customers see your brand to some extent. Although you can't give customers a uniform to wear, you can still use custom patches to make them feel like they are part of the same company.
Iron-on patches are perfect because you can put them on almost any clothing. For example, if you do business in a sunny area, you can place them on a cap. Also, you can give away your hats, or sell to customers. Custom patches serve a function, providing customers with a brand-related value and promoting your business.
You can also put custom patches on a winter hat or holiday-inspired clothing that you can distribute custom patches when appropriate. They can be ironed on or sewn on various materials, so your imagination is your only obstacle.
Blending New With the Old
Smart businessmen know that social media and other online platforms are effective ways to promote business.
For example, you can create a giveaway where you send people who follow you a custom patch. You can also ask your followers to use the custom patch in creative ways. The person who does the most creative thing with your custom patch and marks your company on the photo will win a prize. This is a great way to promote your business on your social media platform. This is also an effective way to give your company's social media pages a chance to expand.
There are countless ways to promote business, but custom patches are the most economical, attractive, and interesting marketing tool.
Now, making custom patches is simple with EverLighten. We assist makers with assembling little to enormous batches of their fantasy design, with mind-blowing quality and industry-driving client care. Our enthusiasm is bringing the advantages of on-request assembling to everybody — which is the reason we offer quick turnaround times, reasonable pricing, and a low minimum number of orders for each custom patch venture you make with us.
Also, our client care service doesn't stop there. We remain behind each patch we sell with our 100% Customer Satisfaction Guarantee. Should you discover any patch you purchase from us imperfect in either workmanship or materials, simply let us know. We'll change it at no additional cost to you.
For more info, please visit our website www.everlighten.com.
Tags:
#CustomProducts
,
About EverLighten
,
custom bullion patches
,
custom chenille patches
,
Custom Embroidered Patch
,
custom leather patches
,
custom manufacturing
,
Custom Patch
,
custom patches
,
custom printed patches
,
custom PVC patches
,
custom woven patches
,
EverLighten Custom Patch