#CustomProducts, custom beanies, Custom Challenge Coins, custom label pins, Custom Lapel Pins, Custom Medals, custom patches, Custom Socks, custom tambourine
What Do You Know About Ecommerce Personalized Products
|
Jan, 05 , 21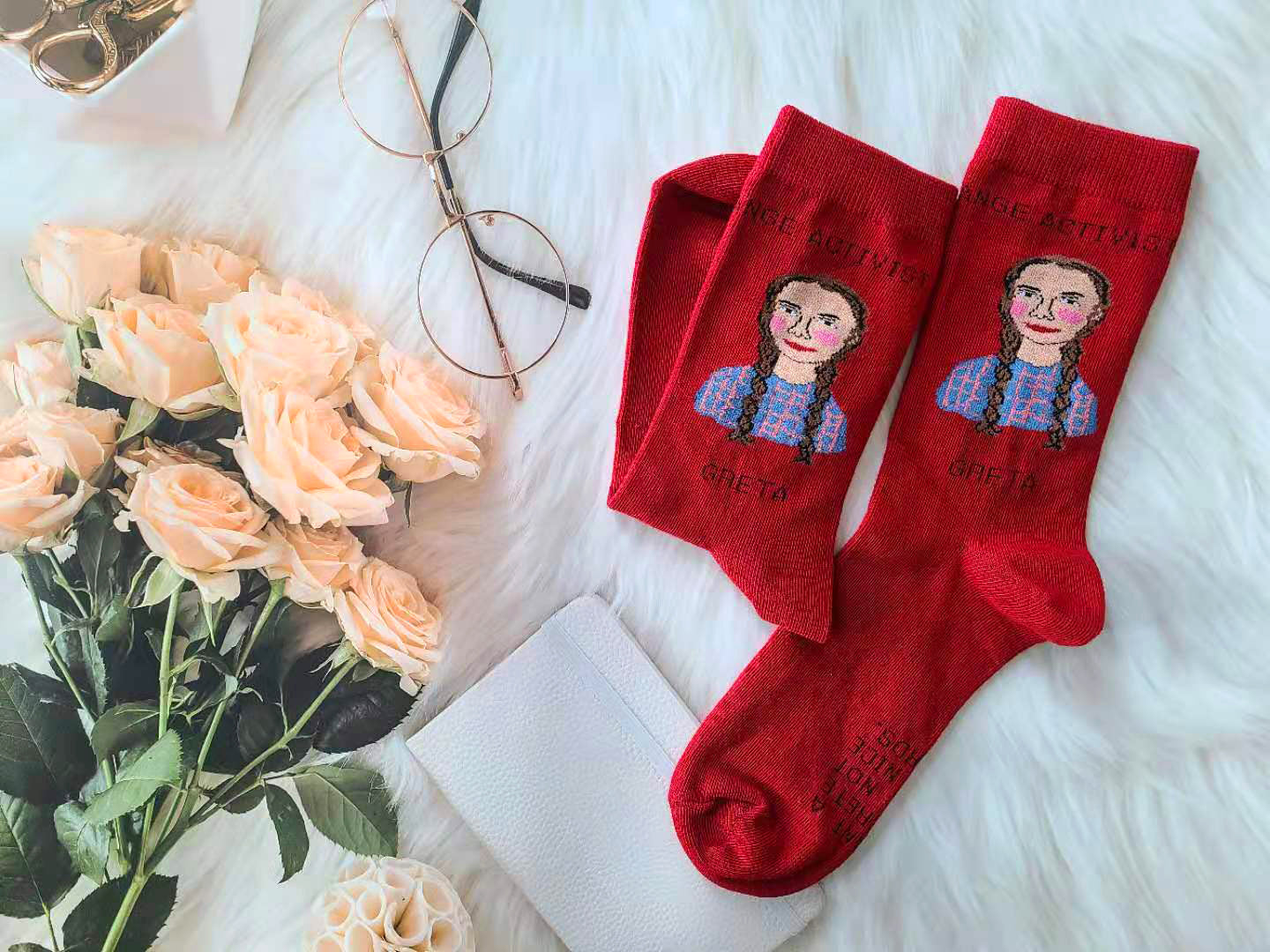 Product personalization and customization adds a human factor to your brand product, which makes it all about the consumer.
Who won't like a personal touch to their favorite product or the product they order?
E-commerce product customization and personalization add value to your offering if your brand adapts to the latest trends that give your business an edge. You have to plan everything very precisely and thoughtfully. The core of the business suggests you do the exact thing. It wants you to offer customers what they want. The best way to understand that is by asking your customers about their choice, preferences, and likings.
Product personalization and customization are all about that. For an extended period, the brand has been looking for a consistent, cross-channel customized experience that conforms to consumer needs and goals in real-time.
Personalization has ended the hunt for such an experience and fulfilled the wishes of many consumers. It allows brands to build a strong relationship with their customers and relate your business with authenticity and humanity.
People are designing custom socks, custom patches, custom medals, custom challenge coins, custom baseball caps, custom beanies, custom lapel pins, custom tambourine, etc., as per their liking.
The psychology behind customer's customization is quite simple. They think that they built it; consequently, they own it, and their ownership defines the superb quality of the product. A business can increase customer engagement by providing a satisfactory shopping experience, which results in an impressive revenue model. All of this can be achieved by allowing your online visitor to partake in your product development process. You may think that there are plenty of advantages in offering product customization on e-commerce.
But, just like the coin, there is a flip side of customization as well.
The technologies used for e-commerce personalization means it is not fully clear what personalized designing experience will please the consumers and how they can know all those details to achieve commendable e-commerce customization and personalization.

What is e-commerce personalization?
E-commerce personalization is the process of delivering personal experiences on various e-commerce sites through the dynamic content display, specific product recommendations, and specially designed offers based on their previous actions, behaviors, purchase history, location, and other data analysis. People like more customization than no customization.
If you allow your customer to design custom beanies, custom socks, custom baseball caps, custom patches according to their choices, then your customer may engage more with your product than any of your competitors. Personalization has become very important for sellers and merchants as well; they seek various options to engage with shoppers and discover ways to retain those clients through repeat purchases. Providing such facilities will drive sales and increase your conversion as well as retention rates.
Personalization happens in various ways, from customized product recommendations to notifications specially designed for you. Even, the emails or newsletters with a list of products from customers wish list on their portal. E-commerce portals that take personalization more seriously are bound to have more loyal customers. So, now let's discuss the rise of personalized products on e-commerce.

The rise of e-commerce personalized products
Why would you think that individuals are eager to pay more for a similar product? Is it because they tweaked a bit as per their choice? Are people more attracted to customized designs and products? Well, if we try to decode all of the questions mentioned above, you will find that consumers are spending beyond their needs, and a feeling of possession is related to the customers' psychology. Clients are tending to like something that says, 'It's mine' Also, there is no extravagance appended to it, disregarding being appealing and wanted all around, the costs are essentially controlled, and you can generally vary on your selection of products. It is the primary reason why human beings nowadays prefer designing custom socks, custom patches, custom medals, custom challenge coins, custom baseball caps, custom beanies, custom lapel pins, custom tambourine, and many more. It gives them a sense of ownership and the satisfaction of being able to design what they truly wanted.
There is another exigent facet to it also. For anything to be mainstream and voguish, it should be accessible in amplitude. Ecommerce has made it feasible for clients to get their tweaked products without much exertion. Ecommerce organizations are a la mode with the newest modernization now, which allows them to offer their clients the finest. At this point, there is no need to go to choose conventional printers and accept the very few things they had to offer. Shopping on the web permits the client to plan their products effortlessly and gives them the opportunity to set up any plan of their liking. The procedure of request is as easy as purchasing any other customary thing on the web. Even huge organizations are currently offering customized shoes to their customers and it is being acknowledged by buyers with much fervor. Along these lines, it would not be wrong to say that e-commerce is one of the top reasons why customized products have attained such colossal prevalence.
It is conclusive that this is the right time you should start your business, as people are more receptive towards the custom products and currently they have access to the internet and most importantly time. The market is doing really well, and the rising graph is not looking down. There are not many competitors around as well who are willing to give customers a choice of personalization. Whenever people would look to purchase custom socks, custom patches, custom medals, custom challenge coins, custom baseball caps, custom beanies, custom lapel pins, custom tambourine, or any customized product for that matter, only your brand's name will pop up first which will give you the advantage of rising along with the market. So, chalk out the plan and make a strategy that will effortlessly help you become the leader of the customized products. Take advantage of being online and use the technology at your disposal at the right time.

Why ecommerce stores need personalized products?
Just think about the scenario when brands start catering to customers like and want together. There will be so many happy customers who will be designing and buying products as per their requirements. It is exactly why you should start prioritizing the personalization of products in your e-commerce strategy.

Help you stay ahead of the competition
You have to develop an exceedingly unique product at affordable prices to stay ahead of your competition. Try to position your brand as affordable and not cheap because low pricing has its cons. When you focus on making profits, low prices will not take you far. So, make your product affordable, and most importantly, unique, but how? By using product personalization. Imagine there are ten stores in which nine of them provide similar products, but one store stays ahead of its time and offers an immersive experience of personalization. It also offers free custom socks on the purchase of shoes; this way, he mostly eliminates competition and stays ahead of time.

Improved user engagement
In the current scenario, the attention span is decreasing due to many reasons; visitors are willing to spend more time on a single website. It is a task to hold the audience's attention in such a short period. But, product personalization improves user engagement drastically as it provides many customization options to captivate the customers.
Understandably, visitors who spend more time on your website are more likely to purchase than the ones who leave early. You can easily achieve higher user engagement on e-commerce websites by giving your visitors the freedom to customize their selected products. They will purchase the products wholeheartedly because their customization will meet their expectations.

Low-cost marketing
Every brand will love the feeling when people talk about their products and services in the right way. When your brand offers personalized products, people will automatically share stories about your brand.
When people love what they buy, they share it with other people. When people purchase unique personalized products from your portal, your brand will benefit from the great word of mouth. You are spending nothing on marketing over here; you are just giving your customer what they need and look at the benefits of it. It is a win-win situation for you and your customer.
When a customer shares their custom-made designs on their social media profiles, mail, or WhatsApp, their social circle will be aware of your brand and ultimately fetch attention from new people, which in turn increases the website footfalls.

High profits and a decrease in product returns 
If success is the much-treasured lock for your brand, product personalization can be easily your key. Product personalization helps your brand increase the retention rate and decrease the product return, which ultimately results in higher sales and profits.
Some people will customize multiple designs for a single purchase, some will purchase many designs, whereas some will design and gift to others. When you offer product personalization, do not worry about customer retention as it will be a sure thing. When you maintain your customer retention rate, then your business will get higher profits and sales.