Virtual running challenges 2021
|
Aug, 19 , 21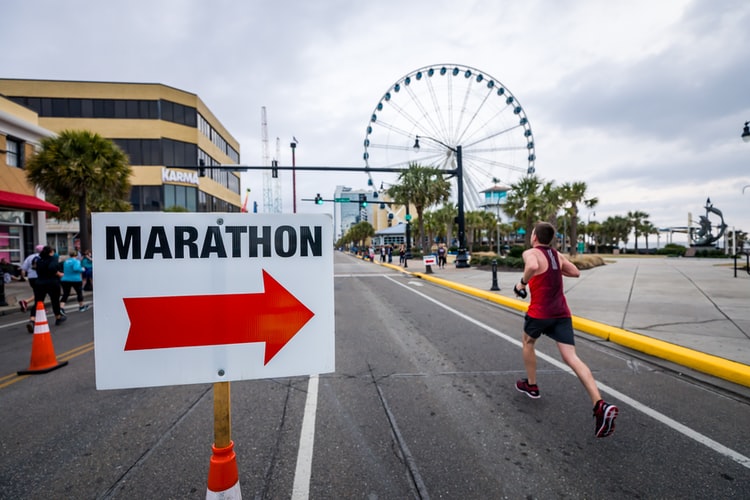 A virtual running challenge is a fitness-related activity that forces you to run over a specified period. There are no restrictions for participation. Anyone can participate from anywhere in the world. You can complete the challenge at your convenience. You can try and retry again until you get satisfactory results. It is a great way to stay fit and motivated to reach your fitness goals.

What is a virtual running challenge?
Virtual running is similar to traditional running. The only difference it has is that you can participate in a virtual running challenge from any place, location, from your home on a treadmill, or in another country. You just have to enter a race and give a piece of evidence that you completed the race. That is it. It is a great way to stay fit and active during these catastrophic times. You can also run for a good cause and get various types of custom medals, custom race medals, custom award medals, 5k custom medals, etc. for your participation.

Difference between virtual race and challenge
Different challenges and races have a different sets of rules. Generally, virtual races let you compete against the clock. You will run for a set distance and upload your results online to compare them with other participants around the world. They are limited to few hours or shorter distances like 5k or 10k. Many contestants find this demanding and are not always suitable for everyone.
Some virtual running challenges allow you to finish the task in the month. Here, you get the advantage of being able to achieve long distances as you get multiple attempts to complete the challenge over the month. It also allows you to choose distance as per the person's capability so that they can perform better. If you finish these challenges as per the organizer's rules, you get custom coins and medals, custom running medals, custom awards medals, etc.

What are the benefits of virtual race?
There are many advantages of organizing the virtual race. In this section, we will be discussing some of them.
Boost your income
It is the best way to earn some additional income for your business or charity. People are starting to concentrate more on their fitness, and thus, your business or charity can organize virtual races, which help you earn additional income. Let's understand why virtual races are excellent income earners and fundraisers.
There are two main reasons for this.
You can scale up your event easily as there are no limits for virtual events. You can increase the capacity of your virtual race to any extent. You only need to make people sign up for your event.
If you get many participants for your virtual race, then you will be able to leverage all the assets you have from your in-person events for monetization. You can do the branding, promote your race on social media, and mail lists to get more participants through the door.
Virtual races do not follow fixed timetables of live events. It means that you can generate funds all year outside your regular race season. It is an additional benefit that you can earn money from your virtual races during the 'quiet' months also. You can also work to ramp up your next season's in-person race events.

Reuse leftover swag
Another benefit of virtual races is that you can use shirt inventories and custom running medals from previous races. Of course, this benefit will not help you make a lot of money, but it is still an additional benefit for your income and an alternative to throwing away leftover swag. You will get rid of custom medals and stock of t-shirts easily. It will not be appealing for a purpose-planned virtual race with its own branding and flash swag, but they will largely work well to help shift leftover supplies in an exciting yet profitable way.

Encourage remote participation
Another benefit of a virtual race is that it encourages remote participation. Many participants will motivate their friends and family to join them in virtual running challenges, even if they will not be physically there. If you organize a 10K virtual race, make people cover the distance. If anyone has an interest in running or participating in running challenges, they can be a part of these challenges. Many races allow participants from different countries as well. They charge them the entry fee and allow them to finish the race. Organizers will mail custom medals, custom race medals, custom running medals, 5K custom medals, or 10K custom award medals to winners and participants.

Expand your reach
If a brand or an organization wants to expand beyond a specific country or state, then they can organize such virtual running events. It will help them reach a completely different set of people from various demographics. Virtual running challenges are an ideal option to expand your reach to new territories. It will help you scale your event and open up a set of possibilities to monetize your event through sponsors, brand partnerships, and other initiatives.

Keep the tradition alive
Your organization may have organized an in-person race for years, and due to these uncertainties, your plans of organizing an in-person race may have been halted. For these eventualities, a virtual race is a godsend. It will help you salvage the annual tradition of your race, and you will be able to switch your in-person entries to the virtual event without processing any refunds or deferrals.

Steps to host a virtual race
Check out these easy steps to host your next virtual race.
Decide the virtual race details and goals
The first step will be to decide the goal of your virtual race. Choose the distance for your race. Will it be a 5K race or a long marathon? You can also decide the period for the race. Decide the specific date and time as per your cause or organization's flexibility. For maximum participation from runners, you can choose a holiday or a Sunday. Once you determine the details of your race. You may have to decide on what is the motive of this race. For whom you are raising funds, and how will you communicate those details. You also have to decide how to raise funds. Entry fees or donations or both? Decide how many participants you want for your race. Decide on the fundraising amount and start achieving results.

Set up registration and race platform
You should set up your registration process and race platform in the following step. There will be a system for runners and donors. You can include the payment platform for a smooth transaction. This step can simplify your registration process and the process of collecting fees and donations. Now, you must search for the ideal running or racing platform to host your event. You must provide a unique virtual race experience to registrants and participants. You can create personalized entry links for your virtual race. You can also provide the best coaching and real-time race experience with curated music and fitness sessions. Once registrations start coming, you can lay out the best plan for your event.

Plan your race day & design medals
Organizing such events can be tiring, but you must make sure that your participants, sponsors, and associates have a great time being part of such events. Thus, it is more important than you think. Runners love to flaunt their race accomplishments. You can design eye-catching finishers custom medals, custom running medals, 5K custom medals, custom award medals, custom race medals, or different types of custom coins and medals. You can also prepare cool t-shirts, hats, tank tops for all the participants, so they can wear them proudly and boast on social media by tagging your event. The right planning will help you run things effortlessly. So, make sure you plan your race day and design all the necessary custom medals for the event.

Promote your virtual race and mission
After the well-planned preparation. Now is the time to spread the word about your event. You can market and advertise your brand with innovative ideas on social media, send emails to your contact lists. Word-of-mouth marketing will be most beneficial for better participation. It will attract more people to explore your organization and sign up for the actual event. Do not promote the race only, but also the mission and vision behind it. Many people would want to donate money for a cause, so give them a chance to contribute to a mission they believe in. Those people may not be interested in the virtual race, but they may want to donate to social causes. You can create a website with detailed information about your race and its mission. You must mention the deadline and important dates. So, people do not get confused while signing up. Be sure to feature previous participants and winners.

Execute and enjoy
When the race day arrives, execute your plan and engage with participants during the event. Watch things unfold positively and show your support for the charity. We hope you understood everything related to virtual running challenges in 2021!