How to choose perfect tradeshow giveaways?
|
Aug, 24 , 21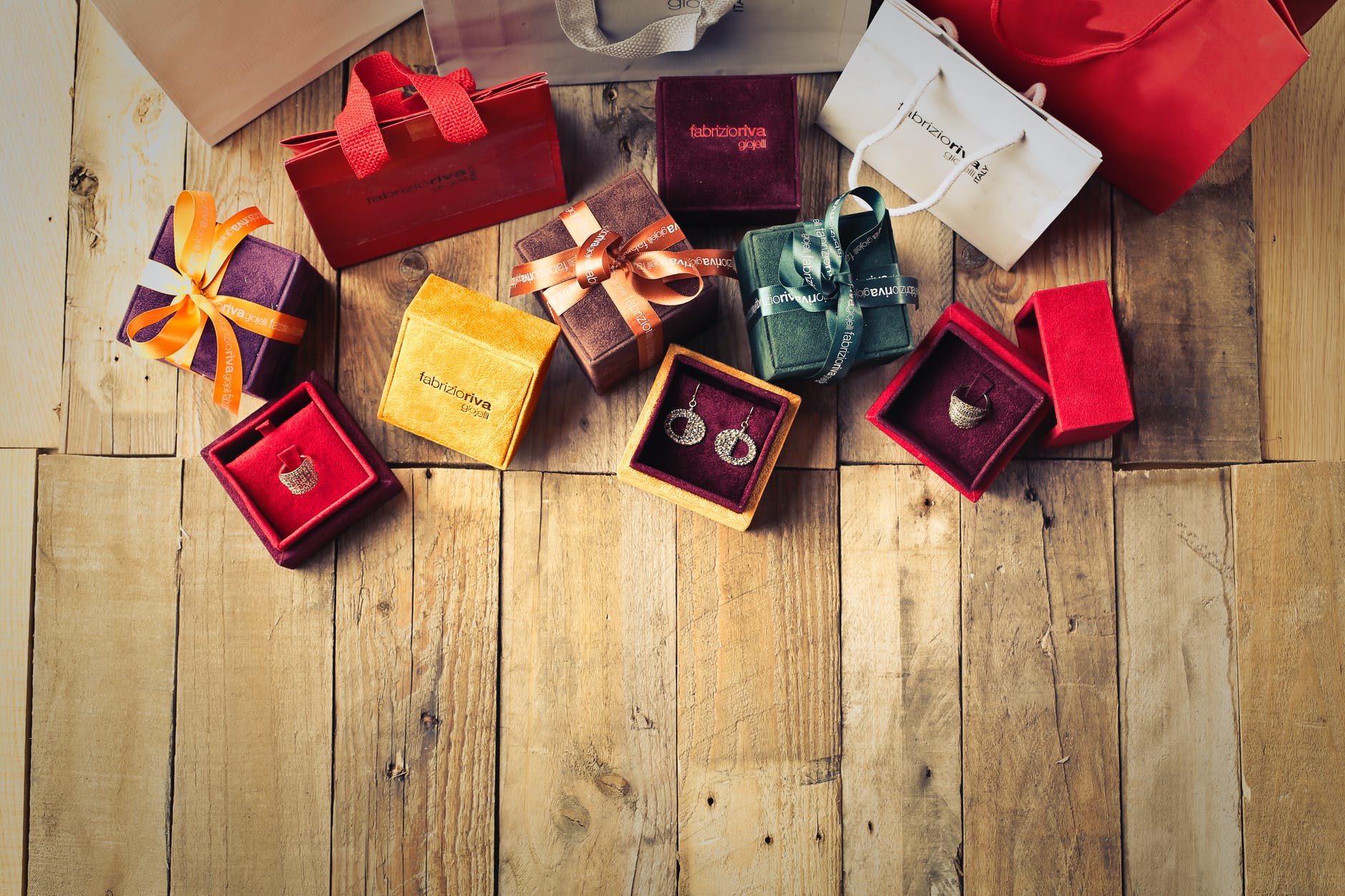 Choosing the perfect trade show giveaways can be challenging. Over time, you may have received several custom keychains, custom lapel pins, custom challenge coins, custom phone cases, custom jerseys, custom mouse pads, custom notebooks, custom woven patches, custom sports bottles, custom socks, etc. How many things do you remember? Not many, I guess. Many of us have understood this situation, but still, we choose cheap and mediocre promotional giveaways for our events. When you pick your giveaways, remember that you won't be there alone. There will be hundreds of other companies fighting to get some attention from visitors. Therefore, you must put some effort into customizing trade shows to stand out from your competitors and others. A good trade show giveaway will help you increase your visibility, and it will allow you to enter your potential customers' houses. To please them, let us check out some approaches to avoid mediocrity.

Do not think about being too economical
We understand that you may not get plenty of budgets to spend on giveaways. You may have to choose gifts under a tight budget. Still, you would not want to opt for a 'cheap' gift as it will send the wrong message to your potential customers. They will think that your brand is not keen enough to invest in your own brand. If your budget is too thin, then you can ease up some booth graphics and allocate those funds for better promotional giveaways.

Do not follow blindly
When you attempt to establish a long connection with potential clients, do not follow other brands blindly. You must plan to participate in trade shows to distinguish your brand from others. You can list out promotional products frequently used, such as custom beanies, custom medals, custom hats, custom hoodies, custom notebooks, water bottles, magnets, wallets, etc. You must think of different ways to present such items to promote your brands with innovative giveaways. You must think like a customer and imagine what products they will like or find useful.

Trying too hard
Some brands go overboard and spend a lot of money on expensive products such as iPads, smart tablets, and other rich products. People may love these products, but there is no guarantee that receivers will associate those products with your brands after passing several months. These products will not help your potential clients into loyal customers. Thus, your purpose may not be fulfilled, and your efforts may go in vain.

Take for granted
If you are providing giveaways as an obligation, then people will notice it. They will also consider it an obligation to invest in your brand after receiving your so-called gift. You have to take a genuine interest and add value to your customers' lives. Think about giving them something they will like to use and enjoy. Like this, you will present yourself as the kind of company that cares about its clientele.
After discussing the points, you should not do. Let's talk about tactics that you should consider adopting while planning your trade show giveaways.

Understand your potential customer
To impress your customers with your targeted giveaways, you must research them thoroughly. Analyze their likes and dislikes, their needs and desires to pick the perfect trade show giveaways. Do not limit your research to prospective buyers; you must study your current clients also and tailor your gifts around their preferences. You can achieve your goals by researching their Facebook, Instagram, and LinkedIn profiles and record data in the spreadsheet.

Quality over quantity
A brand must not focus on quantity. They should focus on quality. Instead of spending less money on more gifts, one should invest more in fewer personalized gifts. This way, you will leave more impact on the receiver's mind. They will think of your innovations and thoughtfulness and associate them with your brand from that moment.

Gift your brand values
Brands giveaway promotional gifts as a memory for the receiver. Therefore, you must giveaway products that naturally complement your brand and its values. Gifts should integrate the company's marketing message into functionality. You can give high-quality tote bags, custom printed socks, custom sweaters, custom knit socks, custom sports bottles, etc. You should give products that establish a bond between your company and customers.

Think outside the box
When you understand the mindset of your customers and know about their preferences, you will be able to modify your giveaway. You will be surprised to realize that non-materialistic kind of stuff also makes excellent promotional gifts. Before providing any giveaways, you must think about whether you want the receiver to get instant gratification or long-term advantages. It will be beneficial if your promotional gift motivates them to visit your booth at the following trade shows or encourage them to visit your store or office.

Hot custom trade show giveaways
Social distancing may not go away for the time being, but humans will adjust their lives around this new normal. We may still celebrate festivals, gather at important events or trade shows to achieve cultural superiority. To make these events and trade show successful, you may think to provide official merchandise or giveaways that people will love. Here are some of the products you can give at trade shows or events.

Jersey & hoodies
You can give custom jerseys or custom hoodies. You can tie the material as per your brand colors. We recommend you use nice cotton or polyester that holds ink well.

Phone accessories
People mostly carry their smartphones wherever they go. They need phone accessories to simplify their phone usage. Custom phone cases, headphones, screen covers are very important to them. You can ensure that you fulfill their need with your branding. Thus, you can provide them custom phone cases that have your logo on them. You can also give pop sockets, phone stands, and chargers. Make sure your accessories are compatible with leading Apple and Android devices.

Air Freshener
Almost every family has a car, and they all like to keep air fresheners in it. To keep things fresh in cars and at home, you need air fresheners. Thus, giving air fresheners can be a good idea. Pick a good scent so that whenever the receiver smells that air freshener, he recalls your brand. Just make sure that your air freshener is not too strong, which results in a series of sneezes. That will be an unpleasant way to stay in someone's memory.

Hats, Caps & Beanies
If you are a sports person, then you may love caps. Thus, a brand can give custom basketball or baseball caps at trade shows. You can also provide custom dad hats specially designed for dads or other types of custom hats. You can also offer headwear like custom basketball caps and custom beanies to complement the styling of people.

Custom socks
Everyone wears shoes, and they protect their legs by wearing custom socks. It is a golden opportunity for brands to give receivers what they need. You can gift visitors custom dress socks, custom logo socks, custom printed socks, custom knit socks, etc. It is a unique way to get more eyeballs towards your brand. Everyone likes comfortable socks and wears them all the time, which makes it a unique way to promote your business.

Cool drink ware
People carry drink ware while they are playing sports, exercising, or visiting any place. Cool drink ware can be a stylish giveaway as people will carry custom sports bottles while going to the gym or playing any sports.
Drink ware like water bottles has always been a trade show staple, but people are expecting more premium products. Thus, you can upgrade your custom sports bottle to stainless steel bottles. The designed drink ware will keep your beverages cold. It is a sturdy and durable option. It also has premium-looking and professional-looking options. You can also personalize it with regular spot color prints or add a bit of glitz to your custom sports bottles or premium drink ware.

Patches & Pins
You have to make sure that your brand stays visible on your promotional giveaways. The best option for that is custom patches, custom leather patches, custom woven patches, etc. The patches may get torn or damaged, but custom lapel pins will stay attached to your custom beanies, custom hoodies, custom sweaters, custom jersey, backpacks, and tote bags. Custom patches and custom lapel pins are cooler than stickers. So, you can go with these styles to impress the crowd.
You can use these inspiring ideas for trade shows as giveaways. It is the best way to maximize your marketing strategy. We advise you to plan for a mixture of in-person and virtual trade shows. You must keep these kinds of events in mind while selecting the products. Just remember that your trade show giveaways should be more strategic than ever before, as they should honor the recipient in a personalized way. You must think about fewer high-quality items that feel personal and royal. These kinds of trade show giveaways will take you one step closer to the potential customer's heart. It is the best way to maximize your marketing strategy with carefully chosen gifts.