custom patches
Use custom embroidered patches to become the #1 go-to auto shop in your town
|
Sep, 06 , 22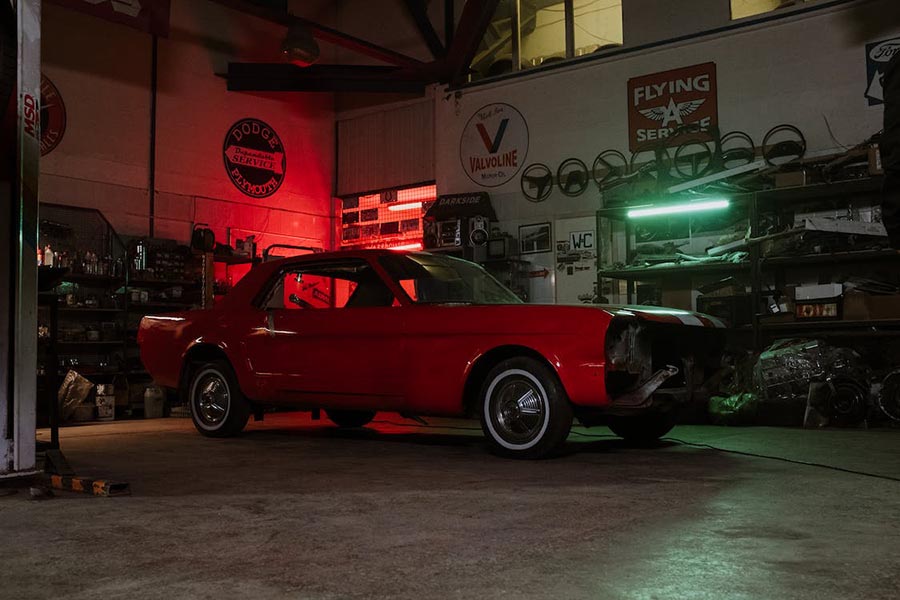 If you own or operate an auto repair business, you have many tasks on your plate, and brand building often takes a back seat. While we understand the mindset, you are doing a disservice to your shop and people by not investing a little time to make a name for yourself. We are not in the 70s that you depend on word-of-the-mouth to bring in new customers. You must create a professional image like any other business. The adage: it is never too late to start, applies here. Now is the perfect time to turn your auto-repair shop into a brand. The good news: there are various low-cost strategies to achieve the goal. With planning, custom embroidered patches, and a marketing strategy, you can ensure continuously driving customers to your shop. How to take the first steps? Keep reading to know.
Custom embroidered patches for auto-repair shops
As far as we can look back at mechanic uniforms, custom embroidered patches have always been a part of the uniforms. The necessary elements have changed little: classic name patches and company logo patches have stood the test of time. Often we see the person, company name, logo, or both sewn to the work shirt. Sometimes they use
custom patches
for caps or other accessories. The thick materials of their uniforms are ideal for patches.
Help establish your brand: custom embroidered patches help your brand by incorporating your logo and name. Unlike other methods, patches are eye-catching and feel more premium for marketing your shop. By partnering with a graphic artist and an expert manufacturer, you can ensure company icons and graphics represent your auto-repair shop.
It brings tradition: When people associate something with a person or thing; they expect to see it; if they do not find it, they get disappointed. People hope to see custom embroidered patches on the uniforms of mechanics. They have been for so long that they have become traditional and mandatory. People will feel weird if you do not use the patches on your uniforms.
It is versatile:Custom embroidered patches are not for uniforms only. They are versatile, and you can use them on other accessories like caps, shoes, tool bags, etc. You can incorporate them for memorabilia, merchandise, or other promotional products.
It is flexible:One of the advantages of custom embroidered patches is their flexibility. You can tailor them according to your exact specifications. It means you can apply your branding and style. Whether you want more fun and creative look or prefer a simple and traditional look, they are easy to customize.
Professional appearance:Many times, you entered an auto-repair shop and have been unable to contact a suitable person in an emergency or hurry. Custom embroidered patches display the name and work of the person; customers can distinguish them easily. It also boosts the spirit of belonging and sets you apart from your competitors. Customers will love this level of professionalism.
Auto shop branding with custom embroidered patches:
One of the issues auto shops face is branding and marketing. They are necessary for long-term growth. Craft a creative and effective custom patch that influences your customers.
A memorable patch that evokes the right emotions will win over generic patches. They help to turn your auto shop into a name brand. If your shop is unbranded, you are like other various shops. There is nothing to distinguish your shop from the competition. You do not have a much more competitive edge. However, if you have an engaging design that conveys your identity, you can motivate emotions, gain recognition, and increase customers to your shop.
How to identify your brand image for custom patches
Define your market:not every auto shop is equal, and you must understand it. What is your niche in the auto shop industry? Do you specialize in removing dents and paint jobs? Are you the best for engine repairs or collision repair work? The niche market and brand are two different things. Who you provide service to is your niche, and the brand represents the ideals that make you alluring to the market. Ask yourself how you differ from others and focus on incorporating those things in custom patches and branding.
Describe your benefits:What you do is one thing and how it benefits customers is different. Ask yourself how would the custom patches help customers. Be creative and ask your employees and loyal customers to choose the design. They can be an excellent source of insights.
Know customers: Make a list of your top and regular customers and ask them how they see your auto shop. How you perceive your business differs from how customers see it. For example, you might specialize in classic cars, then use them in patch design.
State your mission: Your mission should include your identity; it helps to keep you focused. Design a patch to comprise the mission in short so people can see you mean business. It will furthermore help employees motivate to work harder.
Branding through design: As an auto shop owner, you understand the design importance. You need to convert the intricacies of your auto shop into a singular branded image symbolizing your work and identity. Be consistent everywhere, from websites to ads and print materials.
Sum it all:Your auto shop expresses many things. Write them down and brainstorm to create the most memorable patches. In time, people would see your patch and instantly identify it. Once you achieve that, you will turn your auto shop into a name brand.
Try these ideas to boost your marketing efforts
Host or attend events:Invite customers to events like free maintenance tutorials and distribute merch with your 

custom patches

.

Attend auto trade shows and events with your employees with the complete uniform displaying your logo. Be sure to hand out merch and accessories with patches.
Partner with others: Non-competing complementary businesses like tire shops, detailers, etc., can prove perfect partners for your shop. Display your custom patches on their boards for advertisement.
Promote unique angles:Come up with special campaigns regularly to be visible.
Think outside auto shop services: You do not have to be limited to customers coming to you only; reach customers. Send brochures with custom patches, stickers, etc., to the email list. If you do not have a list, build now.
Conclusion:
There you go, everything you need to know, from the importance of custom patches to how to use them for your auto shop business. One last point is to create patches with durable materials so they last longer. Partnering with a reliable expert and an experienced manufacturer will take your branding to the next level. You could get high-quality patches as you imagined. EverLighten has helped startups, large organizations, schools, universities, colleges, auto shops, military, police, firefighters, etc., create custom patches for eighteen years.
The Heating and Cooling Co., Ltd has been in the heating and air conditioning service for 25 years. They were looking to create custom patches for branding and marketing. They contacted several manufacturers but could not get the quality and consistency they wanted. After reading the reviews, they contacted EverLighten and asked to produce samples. Our team created the patches with precise design and quality to match their standards. We have manufactured over 20,000 custom patches for them with 100% satisfaction.
Benefits of partnering with EverLighten:
Best pricing: We are a dedicated factory for producing custom patches and not intermediaries; customers always get the best price.
Quality without a compromise:We use premium-quality materials and the latest processes.
Fast turnaround time:We provide the quickest delivery for every order.
24*7 support:you can contact us anytime; our team provides round-the-clock support.
Real people, phenomenal service:EverLighten loves helping and offers various options for every patch.
Free design help and unlimited customization: the custom patches will look as you imagined; we provide endless customization.
No MOQ requirement:you can order as many patches as you need; we accept orders without a minimum limit.
Worldwide shipping: we deliver worldwide; customers can track their orders anytime with an order tracking tool.