custom patches
Top 10 companies to make custom patches | EverLighten
|
Aug, 12 , 21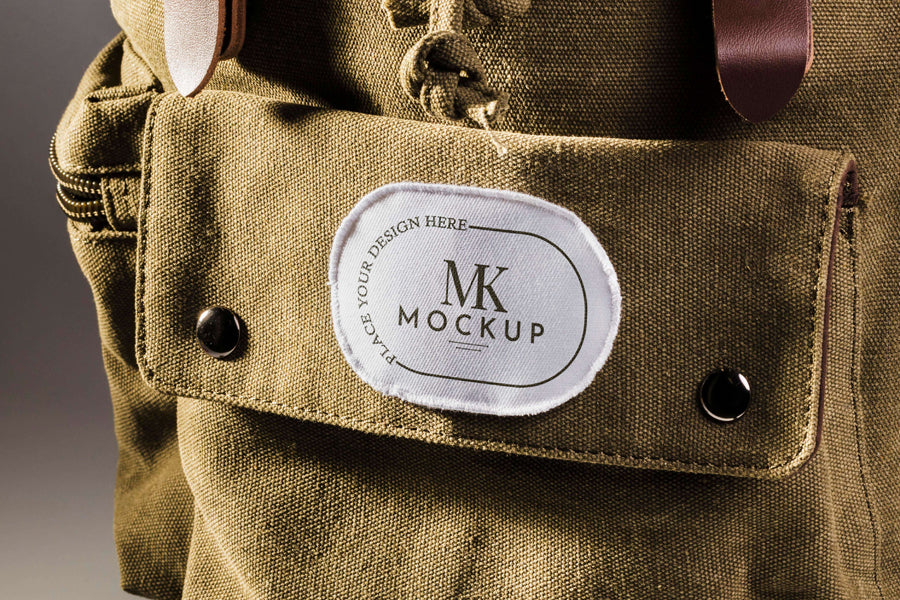 No
1
2
3
4
5
6
7
8
9
10
Company
Everlighten
The Studio
Custom Patches
Patches4Less
Masters Custom Patches
StickerYou
Imprint
Quality Patches
Stadri Emblems
Signature Patches
Recommendation Star

Types of patches to be customized
Custom embroidered patches, custom chenille patches, custom leather patches, custom printed patches, custom woven patches
Custom embroidered patches, custom woven patches, custom printed patches, custom bullion patches, custom chenille patches
Embroidered patches, photo/printed patches, name&text patches, PVC patches, American flag patches, woven patches
Airsoft patches, fire department patches, iron-on patches, morale patches, name patches, scout patches, baseball patches, hockey patches, tactical patches, custom patches, funny patches, military patches, motorcycle patches, police patches, sports patches, football patches, soccer patches
Custom patches, chenille patches, velcro patches, leather patches, woven patches, PVC patches
Custom Patches, Embroidered Patches, Woven Patches, Printed patches
Embroidered patches, velcro custom patches
Embroidery patches, chenille patches, PVC patches, leather patches, applique patches, sublimated patches, woven patches, sequin patches
Embroidered patches, boy scout patches, woven patches, printed patches, PVC patches, chenille patches, leather patches, bullion patches, name patches, blank patches, stock patches
Embroidered patches, woven patches, PVC patches, printed patches, leather patches, hook and loop patch, chenille patches
Other custom products
Apparel, hats, socks, bags, drinkwear, labels, metals, basketball, tambourine, sewn flags, phone case, USB flash drives, mouse pads, pens, notebooks,Lanyards, plush toys, bags
Hats, socks, pins, hats, beanies, stickers and masks
Labels, mentals, coins, bullion crests, T-shirts hats&caps, stickers, lanyards, mouse pads
Not available
Tags and labels
Stickers, labels, decals, temporary tattoos, iron-on transfers, name badges, static clings, magnets, packaging pouches, yard signs
Wristbands, can collers/coolies, tote bags, custom cloting, signs, outdoors & leisure
keychains, lapel pins, face mask
Lapel pins, challenge coins, T-shirts, hats, face masks, neckerchiefs, decals, bumperstickers, lanyards, clothing labels, Hang tags, mouse pads
not avaliable
Location
Chicago
Modesto, California
Mount Marion, New York
Ocala, FL
Florida/London
Toronto
Houston
California
Woodstock
Orlando
Design lab
Yes
Yes
Yes
No
No
No
No
No
No
No
Customizaion level
100% customization
100% customization
Limited styles available to be customized
Limited styles available to be customized
100% customization
Limited styles available to be customized
Limited styles available to be customized
100% customization
Limited styles available to be customized
Limited styles available to be customized
customer review star
4.8 by TrustPilot
4.6 by Trustpilot
4.94 by REVIEWS.io
/
/
4.88 by themselves
4.6 by ShopperApproved
4.8 by TrustPilot
4.86 by REVIEWS.io
4.8 by Trustpilot
MOQ
1
100
6
10
50
1
50
20
6
100
Unit price for 1 pcs
2 inches $199.8
3 inches $199.8
4 inches $199.8
/
/
/
/
2 inches $16.99
3 inches $17.99
4 inches $24.99
/
/
/
/
Unit price for 20 pcs
2 inches $5.7
3 inches $8.29
4 inches $11.62
/
2 inches $9.96
3 inches $11.96
4 inches $13.49
2 inches $5.45
3 inches $7.39
4 inches $9.85
/
2 inches $3.53
3 inches $3.6
4 inches $5.33
/
2 inches $1
3 inches $1
4 inches $1
2 inches $9.69
3 inches $10.69
4 inches $13.59
/
Unit price for 100 pcs
2 inches $0.96
3 inches $1.45
4 inches $1.71
2 inches $1
3 inches $1.45
4 inches $1.71
2 inches $1.58
3 inches $1.82
4 inches $2.32
2 inches $1.6
3 inches $2.14
4 inches $2.76
2 inches $1.85
3 inches $1.85
4 inches $1.85
2 inches $1.4
3 inches $2.05
4 inches $4
2 inches $1.65
3 inches $1.87
4 inches $2.34
2 inches $1.95
3 inches $1.95
4 inches $1.95
2 inches $1.51
3 inches $1.72
4 inches $2.28
2 inches $1.573 inches $2.12
4 inches $2.74
Turnaround time for 100 pairs
Sample time: about 4-7 days (if require samples)
Production time: about 4-7 days
Shipping time: about 3-5 days
Standard production: about 20 - 23 days
Rush production: about 15 -18 days (extra $37)
Urgent: about 13 -16 days (extra $92.50)
Smaple time:3 days
Production time: 8-10 days
Shipping time: 5-7 days
Total time: about 14 days
Total time: within 10 days
Standard: about 19 days ($7.75)
Rush: about 15 days($14.99)
Express: about 6 days($44.99)
Standard production: about 18 days
Rush production: about 12 days (extra $16.50)
Rush production: about 10 days (extra $24.75)
Rush production: about 8 days (extra $33.00)
Sample time:1 - 2 days
Production time:3-4 days
Shipping time
Standard Shipping: 2 weeks
Rush service: 7-8 days (20% extra charge of the total amount)
Standard production time: 10-12 days
Rush service: 7-9 days (extra 20% to the cost of your order)
Total time: 14 days

Businesses of all sizes look for any possible marketing advantage to give them a leg up on the competition. An affordable and unique way to promote any brand, company, or organization is with custom patches. The best part about custom patches is that they can be produced to your liking. From imagery to logos, the text and colors are all up to you. No matter the shape or the size, your idea will be brought to life in a beautiful custom patch.
However, with so many available vendors/suppliers, choosing the right vendor/supplier can be confusing, and people may not know where to begin.
That's why we'll review the 10 best suppliers/vendors who make custom patches in 2023 in this article.
Everlighten
EverLighten is a custom product manufacturing platform from 12 years in the market and offers a wide variety of custom products such as custom beanies, pins, and socks. It initiates innovative designing and delivers trendy, premium quality, and creative patches. Everlighten makes the customization process easier by giving honest suggestions and assistance in the entire process from design to delivery.
With a wide range of styles, colors, and backing options, Everlighten produces the best custom patches at manufacturing prices in quick turnaround times. No matter which patches you want, they won't be faded or frayed because of the premier materials and advanced techniques they use. They genuinely guarantee that you'll be totally satisfied with both the design and the result. They also offer 24/7 customer support. 


Pros:
Quick turnaround time

100% customization

Free design assistance

Competitive price when the quantity is larger or equal to 100 pcs

Premier material and high-quality custom patches
Cons:
When the order quantity is small, the unit price is relatively high
The Studio
The Studio is a 10 years experienced and specialized custom product manufacturing company. In addition to providing the best custom patches, they also provide other custom products like hats, socks, masks, etc.
On the website of Studio, you can design your patches step by step. For example, from their website, you can choose what material you want to use: polyester blend, twill, felt, black ballistic, nylon, camouflage, etc. It also offers a free design service.


Pros:
Create 100% custom patches

The option of creating a design is easily accessible  

Provide free design assistance 
Cons:
The cost of the patches is more than other manufacturers

Increase the price for urgent delivery

The minimum order quantity is not negotiable for custom patches
Custom Patches 
Custom Patches is a custom products supplier, offering multiple kinds of custom patches, Apart from patches, it also makes other custom products like stickers, mousepads, etc.
They are leading suppliers of custom patches nationwide for police, fire departments, security services, sports teams, motorcycle clubs, scholastic awards, commemorative events, military custom patches, and everything in between, they strive to provide customers with the highest quality custom patches with competitive pricing. They unconditionally guarantee that their customers will be completely satisfied with both patch designs before the order goes into production, as well as the final product.


Pros:
The professional team assists customers every step of the way.

Send customers free digital proof for approval before proceeding to production.

Provide rush service. 
Cons:
The standard time of delivery is quite long.

Limited styles of patches to select from.
Patches4Less
Patches4Less is a company with almost 13 years of experience in producing custom products. They specialize in making custom embroidered patches with hundreds of different styles, colors, and attachment options. Their purchasing process is really quick and easy. Their design team has years of experience and thousands of orders under the collective belt. They utilize their expertise and experience to design some great-looking custom patches according to the needs and exact specifications of their customers.
Pros:
High-quality custom patches at an incredibly low price.

Highly experienced in embroidered patches

100% customer satisfaction guarantee in custom patches
Cons:
Only make custom embroidered patches.

Shipping time is quite long compared to other manufacturers of custom patches.
Masters Custom Patches
Masters Custom Patches is a fast-growing company doingcustom embroidered, military, clothing, leather, Woven, PVC patch & keychains. 
They have a dedicated team to bring dream quality to customers' doorstep. A brilliant and well-trained team of craftsmen for creating pre-production embroidered custom patch samples, even before processing the full order. And they believe in making the best quality back, arm, and jacked patches. They make the entire process of buying custom chenille, embroidered, and PVC patches smooth, from getting a quote to receiving the order near customers.
Pros:
Free artwork & design

Free setup for patches

Free shipping by air

Guaranteed best quality

Money-back guarantee

100% customization
Cons:
Don't have a detailed pricing list on its website.
StickerYou 
StickerYou is an innovative e-commerce print company that creates custom patches, die-cut stickers, labels, decals, temporary tattoos, and other sticky products.
This empowers businesses and consumers to make their marketing, packaging, decor, or personal expression much better. Customers can upload their images or use the website's graphic tools to create professional-grade custom patches or other sticky products.
The technology enables products to be ordered the way a user wants them -- in any size, shape, quantity, and for any surface. The company is proudly manufacturing locally at StickerYou's printing facility in Toronto, ON, Canada, and ships worldwide.
Pros:
Provide rush shipping and express shipping.

100% satisfaction guaranteed

No minimum quantity 

Detailed pricing list
Cons:
The price is higher than other suppliers.
Imprint

Imprint is a company that focuses on custom promotional products, like custom patches, cans, tote bags, etc. As of right now, they also offer a variety of in-stock and custom personal protective essentials such as face coverings and hand sanitizers. Imprint has been specializing in the art of printing since 2006 with consistent endeavors to improve and enhance production processes through advanced technology and techniques. With over 1 billion promotional products sold across the globe, their experience is unmatched. The sum of their effort can be seen in their low prices, quality products, and fast turnaround.
Pros:
Multiple custom products are available.

Rich experience in manufacturing custom patches

Provide customer-centered services for new and loyal clients
Cons:
The MOQ is 50, which is higher than other companies for ordering custom patches. 

Limit patch types available
Quality Patches
Quality Patches is a part of Quality Punch Inc., a digitizing and vector Art Company that specializes in making custom products like custom patches, keychains, face masks, etc. Quality Punch has been in business since 2004 and has won over 50 digitizing awards in the USA. Using Quality Punch's invaluable experience, strong integrity, and high value for customer service, Quality Patches promises to deliver the same high-end products and services to its customers.
Pros:
100% customization

Free photographed samples

Start-to-end customer service

Money-back guarantee

Same price for different inches of the same quantity of patches
Cons:
Shipping time is quite long compared to other manufacturers
Stadri Emblems
Stadri, Inc started as a family-operated custom embroidery business in 1955. Since its incorporation in 1984, Stadri Emblems has become one of the nation's leading suppliers of custom embroidered patches, having supplied well over 70 million to date.
Stadri's philosophy is built on a commitment to quality. Their custom-embroidered patches are simply the finest available. They are manufactured using the industry's most advanced computerized looms, finest cotton twills, and quality colorfast threads.


Pros:
Quality custom patches for over 40 years.

Free pre-production sample for custom patches 

Free 10 colors

Same price for up to 99% embroidery

Rush service available
Cons:
The price of custom patches is higher than other manufacturers.
Signature Patches
Signature Patches is a custom products company with almost 15 years of experience. They specialize in making custom patches. Their name and Signature Promotional Group reflect a symbol of quality. More than that, it is an assurance that clients will find a full range of promotional products that allow them to put their unique signature on every marketing or promotional campaign they launch.


Pros:
Free artwork from professional designers

Free UPS Air Shipping to all 50 states in the U.S.

100% American-based Customer Service

100% Guarantee of quality and workmanship

20 years of experience
Cons:
The MOQ is 100, which is higher than other companies of custom patches.
Conclusion

We have mentioned several companies from where you can order custom patches. All of these have their advantages and disadvantages. When you need to order custom patches, analyze all the pros and cons and choose a company that goes in line with your needs. Make sure that the company you choose caters to all your needs and delivers exactly what you want.
Contact EverLighten for your custom patch needs. EverLighten is one of the best custom patch makers and produces your custom patches in the least possible time. The prices at EverLighten will amaze you when you compare our quality, services, and needs to others in the market.
Why everlighten is the industry leader in custom patches

Best pricing: We customize items in our factory, which helps customers to get the best prices.
Premium quality: Customers get custom products with the best materials, production, and packaging.
Fast delivery: our factory helps deliver orders in the quickest possible time.
Customer service: Customers can contact our support team anytime for their queries.
Customer-centric: We love helping every customer create their dream products.
100% customization: Customers can customize every aspect - materials, shape, sizes, colors, etc. - of their custom products.
Minimum order quantity: Customers can order as many as they need; EverLighten offers the lowest minimum limit in the industry.
Worldwide delivery: We deliver worldwide, and you can track the orders with an online tool.
For inquiries and other information, please visit:https://everlighten.com/collections/custom-patches 


FAQs
How much does it cost to make custom patches?


You can get a custom-designed patch for as low as $0.32. Prices may vary depending on the order size.
How much does a custom iron-on patch cost?


The cost of a custom iron-on patch starts from $0.32 each. This is the price when you place an order of a minimum of 1000 patches.
What is the difference between patch and embroidery?


Patches are thinner and plain when you touch them, while embroidery is thicker and has raised threads. 
Do patches last long?


A patch when sewn or attached to a garment or hat properly may last for many years.
Can I make my own patches?


Yes, you can make your own patch. But, you will need machines for embroidery patches and it can be a little difficult for those who are new to creating embroidery patches.