Everything you need to know about employee gifts
|
Aug, 15 , 21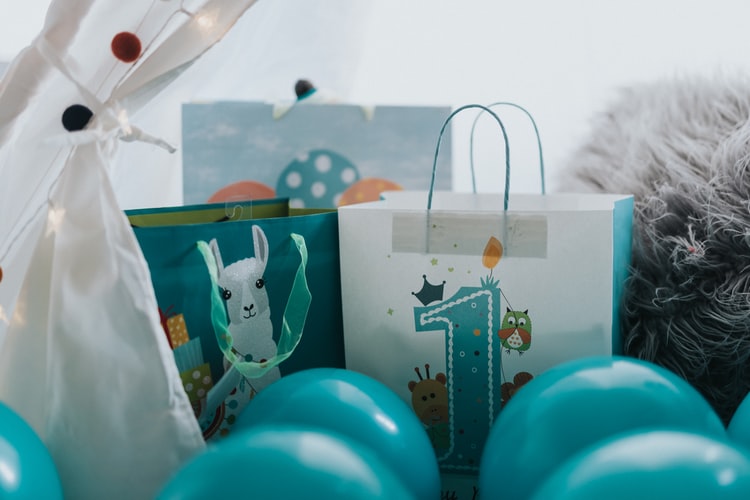 Holidays are just around the corner, and we all love holiday celebrations. It is an ideal time to meet people and gift each other, especially at the workplace. A company can motivate their employee by providing the right present. It is a way to display affection and employee appreciation for their contribution and loyalty. While choosing gifts, you must be updated with the latest trend to impress your employees. This article will help you to know almost everything about employee gifts.

Why are gifts important for employees?
Gifts are crucial for employees because many employees complain about a lack of recognition and appreciation at their workplace. Holidays are great opportunities to gift your employees. The organization's employees will feel valued, and it will keep the spirit of holidays intact. Gifts will motivate the employees and spread positive and harmonious energy around the working environment. For many years, we have been following the tradition of gifting employees as it builds good relationships and rewards employees who have worked hard for the company's success. Thus, gifts are very vital. There are several custom products you can give to your employees, including custom notebooks, custom socks, custom t-shirts, custom patches, custom phone cases, custom keychains, custom medals, custom hoodies, custom sweaters, custom plush toys, custom hats, and custom tote bags.

What to Consider When Choosing a Gift
When you decide to give a gift to your employees, you must consider the following factors.
Number of employees
Budget for gifts
Company's vision and objective behind gift-giving
Tax-related questions
When a company purchases expensive gifts, it brings taxes for the company or for the people who receive the gift. There are several rules & regulations around tax-free gifts.
When you give employees a birthday gift or a wedding gift, there will be a certain cap given by the government to keep it tax-free under legal regulations. Companies can claim these costs as business expenses and reduce their tax burden.
There are certain non-cash benefits also. You must note that if the cost of the gift is higher than the legal limit for a tax-free gift, the entire value of your present is taxed. Alternatively, organizations can pay a flat tax for presents to their business associates and partners.
Of course, your gifts should fit what your employees' desire. Now, people get excited about receiving digital gifts or gift vouchers.

The upward trend of remote gifting
The pandemic has forced offices and organizations to shut down. Employees are working from home. In the beginning, this situation seemed like a viable option even after offices began to re-open because some organizations and businesses believed that remote teams have benefits over in-house teams. Therefore, many businesses started to commission work from home to some of their employees permanently.
It is possible that remote working is better than traditional offices, but managing remote employees needs special care and attention. It can be very challenging. Workers who do not come to office premises can feel isolated more quickly than people working from offices. It can lead to social detachment and unproductive working behavior in the long run. If you neglect this aspect, both employees and the organization may have to pay the price.
The success of your organization depends on employee's productivity and satisfaction. If your employees are satisfied, they will feel motivated to work more. They will give their 100% for the company's success. You have to make them feel special. Gifts may help you do that. It will make employees feel valued and develop a strong bond between teams and attain long-term stability. You do not have to send the premium gift. Customized gifts like a custom notebook, custom socks, custom t-shirts, custom patches, custom phone case, custom keychains, custom medals, custom hoodies, custom sweaters, custom plush toys, custom hats, custom tote bags, etc. can do the wonders.

How does employee gifting benefit your company?
Gifting your employee can work on many levels. It can boost the morale of your employees as you are recognizing their contribution and hard work. It also establishes a sense of belonging and purpose. Due to such kind gestures, your employees will feel motivated.
 
It can also:
Increase the overall productivity of your employees.
Help employees decrease their stress levels and increase emotional well-being.
Gives an employee a tangible sense of their professional performance
Will help you retain good talent (Studies have shown that people who quit their jobs take such step due to lack of recognition and motivation)
Boost morale and satisfaction
Improves employee engagement
Motivates employees to perform better
Lead to a better return on investment
Build strong business relationships
Strengthen the bond with your employees and improves the relationship with them
Refine the image of your company and organization
Show acknowledgment
Act as a motivator
Help you retain dedicated employees
Build morale
Improves the camaraderie between employee and employer
A gifting culture can be a crucial part of your organization. You should make these rewards and recognition in your business culture as they offer many benefits.

What are the most effective ways to give employees gifts?
People mostly give rewards through cash incentives or either provide gifts. Still, many employers believe that gifting is much better compared to cash incentives because they are way more economical and creative to achieve desired results. They also feel that it has numerous other benefits that cash does not offer.

Gifts are intimate and personal
Getting cash is appealing and excellent, yet nothing is more personal than getting a customized gift specifically meant for the receiver.

Gifts are memorable
Let's agree on one point that gifts stay in our memories longer than cash. When you receive a gift, you remember it for a long time.

Gifts are guilt-free
When someone receives cash, they mostly use it for their routine expenses. After spending the amount, they wonder where they spent it and how they could have used it in a better way. When it comes to gifts, recipients can actually enjoy them without any guilt. The gifts will be used for a longer time than cash, which will keep the memory alive of receiving the gift.

Gifts are more real
Cash gets spent, and you forget about it, while gifts are more physical than cash. It makes the moments more noticeable and memorable.

You can use it for a long period
People use gifts for more days which generates positive feelings towards the company every time you use the present.
So, as per the above-mentioned factors, we can understand that gifts are way trendy than receiving cash. It is a better option for both employers and employees compared to cash rewards. Gifts make your employees feel more motivated, resulting in better employee engagement and retention.

How to use employee gifts strategically
You can reward your team and employees in different ways. Use your gifting program strategically. If you want to more about that, let us show you some examples.

Here are some of the options:
You can reward employees who can do anything - 'All round employee of the year'
Recognize best team efforts by giving 'Best performing teams' award
Reward person who constantly thinks out of the box - 'Best innovation'
Give a person a trophy of 'Best cost-saving ideas' who saves companies expenditure
You can give the prize of 'Best client servicing' to the person who offers exceptional services to your prestigious clients
You can tweak your gifting program to suit the needs of your company. Now that you have learned all about employee gifts. Let's explore when you should give gifts to your employees.

When is a good time to give employees gifts?
In all honesty, you cannot determine when to motivate your employees. Anytime can be a good time. But if you are confused and not sure about the best time, then here we are discussing a list of ideas to get you started.

Host competitions
You can organize competitions between employees and give gifts or awards to people who win. These can be team-building exercises. It also promotes bonding and healthy competition.

At the time festivals
You can give away gifts to celebrate different festivals. You can bring festivities to your workplace too. Festivals and holidays are the best times to give out gifts and presents.

Appreciation programs
You can organize a small appreciation program for your employee, where you convey the positives of your team and employees. It can be any day, or you can do that on your foundation day.

Randomly
As I said earlier, there is no fixed time to appreciate your employees' efforts. You can call for gift giving on any day. You create rules in your organization. Thus, you can follow your instincts and call for celebration or appreciation at your convenience.

Employee birthdays
You can make your employee feel special on their birthdays. You can give them customized gifts like a custom notebook, custom socks, custom t-shirts, custom patches, custom phone cases, custom keychains, custom medals, custom hoodies, custom sweaters, custom plush toys, custom hats, or custom tote bags. When you celebrate an employee's birthday. They will feel valued and special.

Work anniversaries
At workplaces, you must celebrate work anniversaries. It is an excellent and appropriate time to show appreciation and gratitude to employees. It is a day to celebrate the employee's loyalty towards your organization.

New employees
When a new person becomes a part of your team, you must welcome them and show the warmth of your organization by giving exciting welcome gifts.
Gifts motivate employees to work hard and drive the growth of your company. You must make sure that every employee is performing to the best of their abilities.
You can visit EverLighten to choose the best-customized gifts for your employees. We have the best variety of custom notebooks, custom socks, custom t-shirts, custom patches, custom phone cases, custom keychains, custom medals, custom hoodies, custom sweaters, custom plush toys, custom hats, and custom tote bags.