Top - 10 budget-friendly corporate promotional products for the year 2022
|
Jan, 21 , 22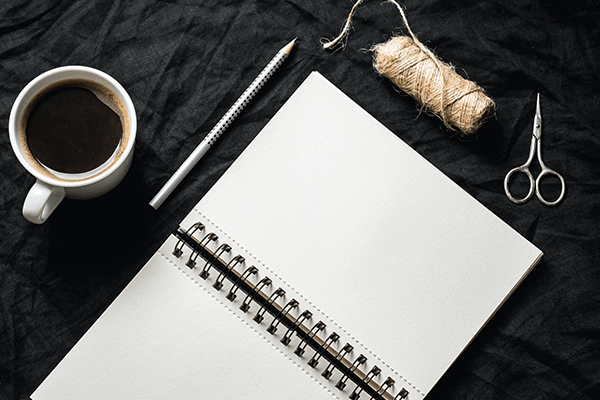 Time flies fast for sure; it's 2022 already, and what an eventful year that was from a business standpoint. The pandemic is slowing down and then again rising; it had a significant effect on businesses worldwide. People had to close their businesses because of fewer sales; many survived using methods to connect to customers. As we advance, we don't know what the year has in store for us. However, it is also an exciting time for marketers to plan their strategies in the days ahead. One of the most effective methods is to use corporate promotional products to connect with customers, clients, and vendors. 
Businesses still feel the effects of the pandemic restrictions and have not entirely recovered. Marketers need budget-friendly corporate products to impress the audience and make a statement. This blog will provide you with ideas for custom branded products to get the maximum brand recall even by spending less. You will be amazed by the range of products you can get without breaking a bank. So, without further adieu, let's dive into budget-friendly corporate promotional products by answering the question: 

What are corporate promotional items? 
According to the customers' instructions, products that reflect their brand color, logo, and message are corporate promotional items. They range from everyday office use items like pens, diaries, keychains, sweatshirts, etc. 
Custom branded products are an integral part of an organization's brand management program. They focus on improving their brand image, products, or services by using custom items. These products help distinguish a company from its competitors, and companies give away these products to customers, vendors, and prospects. 
One of the most significant advantages of designing your product is the likelihood of satisfying your needs when you compare it against mass-produced items. You will know how to use these items beforehand, and the customer service is more likely to be better. 
Some valuable traits to look out for when choosing custom business products: 
High-quality: When choosing corporate promotional products, always go for high-quality. People receiving them associate the products with your business; low-quality items will negatively influence your image. They also last longer, making sure more and more people get a view. 
Useful: You want repeat exposure of your promotional items on the receivers. When you present a thing, people have usefulness in their daily lives; it creates a positive brand association. 
Easily distinguishable: You want your corporate products to be easily recognizable; you can use unique designs and colors. However, please don't go in overdrive; keep your brand logo and image consistent. 

Top budget-friendly corporate promotional products you can use
1. Bags
Everyone needs to carry stuff around; better, efficient, and often-overlooked corporate promotional tool than a simple bag. People carrying those bags act as a walking billboards. It allows your brand to reach a vast base of potential customers that you won't get with other methods. The more public sees your brand around, the more they will start trusting. Choose high-quality materials and a quality manufacturer like EverLighten so people can use the products for a long time. 
2. Diaries
These are some of the best choices for corporate gifts; people use them for several purposes, they are portable, inexpensive, and last long. Giving away these offers various benefits, including customization and promotional. They provide great bang for bucks; you can print your company details and logo on them to promote your business name. You can customize them according to your requirements and budget without fear of acceptability, but remember to keep the design professional complimenting your business image.
People everywhere recognize the importance of drinking water and staying hydrated; simultaneously, people are growing more environmentally conscious by avoiding the use of disposable plastic water bottles. High-quality drinkware with your business logo helps you connect with people showing your concern for the earth. You can giveaway these during tradeshows, sports events, and environmental awareness campaigns. 
Custom plush toys make effective promotional products because everyone loves fluffy stuffed toys; you can also customize them for any industry. These appeal to people of all ages, making them a classic gift for any occasion. You can customize them entirely with your company's logo; they last long because they are unbreakable, unlike most products. You can give them on occasions like Christmas, Thanksgiving, Valentine's day, etc.
This comes in a variety of categories; you can choose from sweatshirts, t-shirts, hoodies, jackets, and more for promoting your brand. Everyone is helpful and offers plenty of space for your business logo to display. They are also beneficial to people in their everyday lives; once they see anyone wearing apparel with your business logo, they will recognize your name.
Not many people pay heed to socks, but they are excellent, affordable, and unique ways to build brand visibility without being too loud. Many styles and sizes are available; they are easy to transport for the events. One of the best places to customize socks is EverLighten; they have over eight years of sock manufacturing experience and do 100% quality checks. 
Companies use various ways to do branding, but none is as effective as creating promotional beanies. They are essential and fashion accessories, people, wear them regularly. The best part is, having your logo always visible to the other person. You can use them during all seasons, but it is an absolute must to consider during winters. If you haven't done promotions using custom beanies, it's time to start now.
Custom patches are versatile, and companies have been using them for a long time to gain visibility and stand apart from the competition. You can use these patches two ways, i.e., either stitching or with pins on t-shirts, jackets, caps, beanies, and more. With the rise in manufacturing technology, the quality of the patches has become great; they look professional, unlike yesteryears. 
A custom branded notebook has a lasting effect on the receivers. Everyone needs a notebook, and it is one of the most used items in offices worldwide. A high-quality personalized notebook offers value to your customers' lives and provides more brand awareness chances. You can print your logo and messages on the cover, behind the notebook, and even on every page. The more a person uses, the higher the chances of ingraining your message deep in their memory.
Mousepads are one item we find on every desk in the corporate world. Everyone with a computer or even laptops uses them. Customizing them with your brand logo provides you with an opportunity to showcase your business. These are right in front of people's eyes throughout the day; they have plenty of surface area to showcase your logo and message, and they are pretty affordable for your marketing budget. 
Now that you have an idea about which items to use for your business promotion. It would be best to find a quality manufacturer to produce them, a reliable manufacturer with vast custom manufacturing experience, a company like EverLighten. 
Qualities setting EverLigthen apart: 
No minimum order limit: You can order any number of items without minimum quantity restrictions.  
Fast turnaround: The company has its dedicated factory for producing items, ensuring every order is complete in the quickest time possible. 
100% quality check: The experts check every item for their quality with stringent quality standards. 
Free design help: Customers get experts to help complete the final design before the production. 
Dedicated account manager: Every customer has a dedicated account manager, no matter the order size. 
Real-time tracking: You can track your orders in real-time using a tracking tool. 
Free shipping: They deliver to every part of the world for free. 
Reaching out to customers and connecting with them is not easy, but it is possible with marketing strategies and promotional products. When you are thinking of creating custom products for your organization, NGOs, school, university, team, or loved ones, visit EverLighten.com.