Better brand recall with school promotional items
|
Jan, 21 , 22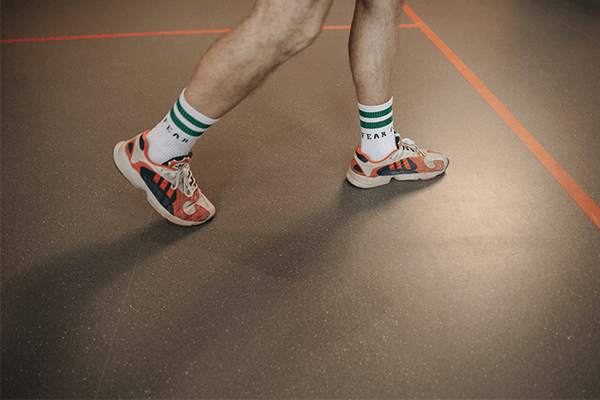 Schools worldwide mainly were closed over the last two years because of the pandemic. But, with the ongoing vaccination drives, some places are allowing academic institutions to reopen with few restrictions. It is a chance for your business to take advantage of this opportunity; start selling your products and promoting your brand name to the students. One of the significant benefits of capturing students' attention is their chance of becoming long-term consumers of your products or services. When you promote to students, their parents will also know about your business. You are hitting two birds with one stone.
A recent study shows an increase of 9% back to school spending this year. The survey also shows the top products categories:
Footwear
Core school supplies
Non-footwear apparel
You can target these categories with your marketing efforts if you are in the same niche. Even if you aren't selling niche products, you can target schools with create brand awareness campaigns by custom products. However, you need to choose the products correctly to influence, and you don't want to use items not approved by your local authorities.
Things to consider before handing out products
Face masks: Face masks have become essential, and many businesses are using them for their promotional activities. However, if you giveaway masks that don't fit properly, you put students' lives at risk, and it will eventually tarnish your brand reputation. Before using face masks for promotions, talk to experts and request samples. 
Hand sanitizers: It is challenging to know which one to use with different formulas available. The WHO recommends choosing sanitizers with at least 70% alcohol content. Do check with local authorities before distributing. 
Planning: When planning for school promotional activities, you need to be thinking long term. It is an ever-changing situation; you don't want to hoard large quantities of promotional items. 
With these considerations in mind, let's dive in deep. 
Competition is challenging; you need to differ from the rest so people can notice you. To stand apart, you need high-quality products, especially for promotional activities. People associate these items with your business, and it would be a waste of money, time, and other resources if you are giving generic things. To capture attention, you need custom products. Getting custom products nowadays is not much difficult. With a Google search, you can find a manufacturer like EverLighten quickly taking care of all your school promotional activities with high-quality custom merch. You can design each product with your logo on it. Now, check out the most effective school promotional products without further adieu. 
Custom academic planner
In this digital era, you are likely to think of an academic planner as an old-school method of promotion that no one uses. But, check out reports by Wall Street Journal, and you can see large retail chains are dedicating more shelf space to paper planners because of more significant sales. People are now paying attention to scientific research suggesting writing with the hand is better for information retention. So, use a custom academic planner for your school promotional activities. Students writing on them will notice your business name. You are also increasing your chances of reaching to their friends, family, teachers with planners. 
Every student needs a bag for carrying their essentials like notebooks, laptops, tablets. You can create high-quality custom logo backpacks to provide security to those expensive gadgets. You can use a gusseted front zippered pocket with a protective flap for greater strength and durability. With reinforced and adjustable padded shoulder straps, the bag is perfect for every student, irrespective of their size and height. You can print your business logo on the front with contrasting colors for maximum visibility. 
Notebooks are essential for every student; they are used to taking notes, doing their homework, and submitting their assignments. More people are going to see your logo and not only the receivers. For brand repetition, you can print the business logo on every page. 
Everyone loves soft toys, especially young people. You can giveaway custom plush toys to young school-going children directly, or you can contact the school to use the toys in their play area. Every school has its sports team mascot; they are popular with students. You can create toys with your logo - just a small one, so as not to be intrusive - and distribute them for sporting events. It is one of the best methods to get visibility in the communities. 
Socks are one piece of clothing a student needs in their daily lives. Whatever the type of shoes they are wearing, they need a pair of socks to go with them. Socks are a big part of sports; you can use the opportunity to connect with students by distributing custom sports socks. Teenagers love to experiment with various new things and looks; you can design custom cat socks and use them as a great marketing item. The results will astonish you; use your imagination and search tools for finding trendy designs. 
Modern students constantly shift from smart devices to pen and paper for learning. One of the most budget-friendly yet practical promotional products is custom pens. You can design custom pens with a stylus if you have a substantial marketing budget. It makes transitioning from paper to screen or vice versa smooth; students will love your brand for this incredible item. 
With the pandemic, most people carry their drinkware to stay hydrated. Custom drinkware with your logo will get attention because you also reduce wastage with single-use plastic bottles. You can print environment-friendly or health slogans and your business logo for extra appeal. 
Teenagers want to look fabulous in their school; beanies are one item that helps to give students a cool look. They are also practical for keeping away cold during low temperatures. With your brand logo, you can choose from various styles like hipster, fishers, brimmed, cuffless, etc. Beanies are also popular among athletes, and you can target school teams to get more comprehensive coverage. 
Custom embroidered patches are one of the fastest and effective ways to connect with students. They proudly display patches on their backpacks, shoes, jackets, and other apparel. Patches also signify various clubs and teams at schools or colleges. Design and distribute patches along with your logo for marketing. 
Schools are a place for making future champions, and they need medals for sports, debates, and other activities. You can connect with schools to sponsor their events, and it will build goodwill in the community along with your brand name. 
Every school is different with its micro-world with different rules; you can notice some common patterns. Marketing is challenging, but using these strategies, you can promote effectively: 
Target the right person in the school: Get to the right person with your promotional items. For example, if you have custom athletic socks, you need to reach the team coach and show him how your socks will improve the performance. Identifying your target will keep your focus on the promotional activities. 
Focus on the relationship: For business promotion, focus on building long-term relationships with schools or colleges. Remember, they can be your future customers. It might take some time to see the results; be patient. 
Monitor the latest trends: You need to keep an open eye on the latest trends for creating custom promotional products. Change in seasons, a big event like Superbowl Sunday, etc., are tremendous opportunities to reach schools. You can create custom socks with a Superbowl theme and giveaway at school events. 
Increase your online presence: If your business is not online, you must live under a rock. Connecting with students with your products on social media is one way of securing their loyalty in the future. Ask them to post pictures with your custom merch and tag your business; it will improve your brand visibility fast. 
Attend events: School events like debates, sports, students' council elections, book- week celebrations are lovely to distribute your custom promotional items. You can even sponsor the events if your marketing budget permits. 
Choosing the right manufacturing partner for school promotional products is as vital as choosing which items to use. You need a company that can provide you with high-quality custom products complementing your business image, a company like EverLighten dedicated to customer satisfaction. 
No minimum order quantity:

We like to help organizations and individuals grow. That's why we accept every order without restricting the minimum amount. 
Fast turnaround:

Our company owns a factory, ensuring that every order is complete in the shortest time possible. 
100%-quality check:

The experts check every item for its quality against our stringent quality standards during manufacturing. 
Free design help:

You will get free design help from our experts. You only have to upload your design sketch or image. 
Dedicated account manager: Every customer gets a dedicated account manager irrespective of the order size. 
Order tracking:

You can track the order using a tracking tool anytime. 
Free worldwide shipping:

We provide worldwide shipping for free. 
If you are looking for high-quality custom socks, custom embroidered patches, custom beanies, custom plush toys, etc., for your business, school, NGOs, or team, visit EverLighten.com.