custom patches
Tips to overcome creative blocks while designing custom embroidered patches
|
Sep, 01 , 22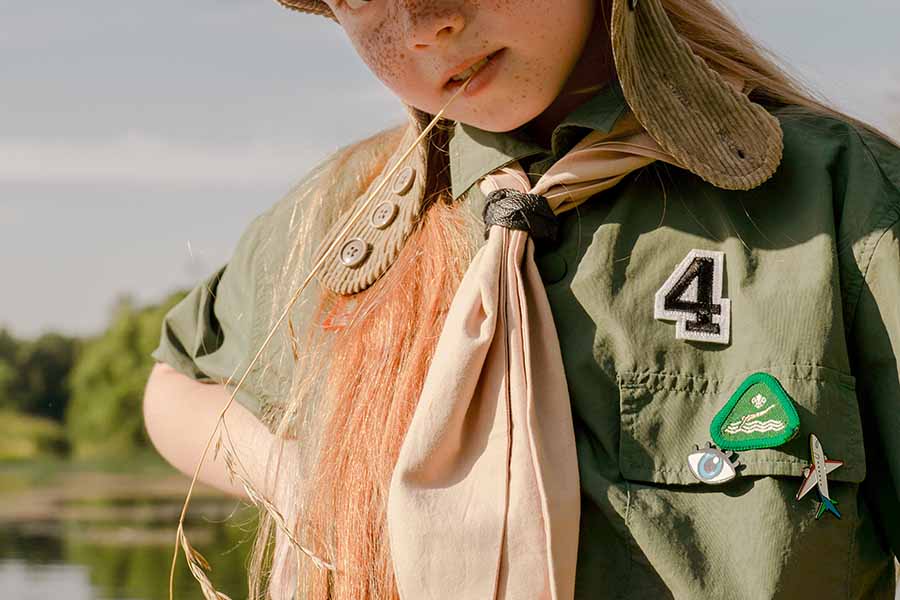 Unique designs are the basis of designing memorable custom embroidered patches. Otherwise, there is no point in creating it for your organization. A design job is one of the most challenging jobs when you get stuck. While designing, mood swings and the lack of inspiration can hinder creating eye-catching
custom patches
. The custom patch design process is long, from a design idea to various phases. Depending upon the type of design and the work schedule, it might take days and weeks. Even a professional designer might get stuck when there is a long or short time to finish the job; like writers' block, they might face designers' block.
Are you a professional designer or marketer looking to create custom embroidered patches? The blog will provide tips to get past the mental blockage.
How you can come out of the mental block and design the best-looking custom patches:
There is nothing wrong when you are stuck with the patch design; it is not unprofessional or displays your lack of design ability. It is often a result of trying to make the perfect custom patches. You extra pressure yourself to make the patch unique by adding too many elements. Sometimes, trying to create or maintain brand identity and personality is challenging, which can lead to a loss of ideas, and no amount of effort works in that condition.
Be organized:Designing custom embroidered patches is not as straightforward as it looks. Think about the design, colors, fonts, white spaces, size, etc. And the most challenging: every element should complement each other on physical patches to look lovely. Often we take a casual approach to designing a patch, but it results in delayed work and unimpressive designs. It creates more pressure, resulting in the loss of ideas because of confusion.
Prepare a checklist of your progress when working on a custom patch design. For example, choosing the size, font, colors, logo creation, etc. Strike off the completed task and move on to the next. It will keep your mind clear and stop you from being overwhelmed.
Do not be perfect:Sometimes, we scrutinize our custom patch design too minutely in search of perfection. It can lead to dissatisfaction even if the design is superb. We get stuck and do not know what steps to take. It would be better if we did not critique the design and get it reviewed by coworkers or friends.
Instead of becoming tense, try to relax and return to patch design with a fresh mind and eyes after some time. You can start liking the same design or make a few changes to give the patch the desired look. It is not the end of the world if you cannot design in one go. The best designs take time to develop.
Use a lot of sketches:sometimes, we get stuck at the very first stage when designing unique custom patches. One of the effective methods of dealing with such situations is to design as many sketches as possible. There is something magical about putting pencil to paper; it unlocks our creative minds. Working on a computer monitor is convenient but does not connect us with the design like using our hands. Drawing all the ideas on paper helps to clear the mental fog. It makes us easy to visualize and pick the best patch design.
Move away from work:when we are attached to a design, it stops us from thinking of new ideas and trying new things. When you are working on the same patch design, it makes the process monotonous. You need to re-energize and rejuvenate by moving away from the project for a refreshing period. Take a walk, read something interesting, or do what interests you. Return to the custom patch design you are working on with a fresh mind and perspective.
Rest:We all want to complete the design as soon as possible and move on to future work. To achieve the same, we work long hours; you might not notice it, but it creates mental blocks and affects creative thinking. One of the best things to do is to take frequent breaks. Take some deep breaths, close your eyes, or do nothing. It provides the brain much needed break. Pomo Doro method works best for any creative work, including designing custom patches. In this method, we work for 25-minutes and then take a 5-minute break.
Talk to people in your organization:it is challenging to devise creative ideas when we need them. Approach your coworkers or designers and talk to them. They may look at your patch design from a different angle which might help better them. Even if they cannot provide a suggestion, it helps to discuss; they might offer some unique perspective you have not thought about until now. They might point out some flaws which help reduce future corrections.
Be involved in other projects:Sometimes diverting your mind from patch designing to some other work helps you get out of the rut. It is a human thing to become bored with working on a task for long. It will be best to work on other tasks, so your mind can focus on something else. All the lovely ideas in human history came when people did something else. After some time, when you return to the design, you may come up with a few refreshing ideas.
Look for inspirations:A creative mind also needs some inspiration when stuck. It would be best to look at websites for patch designs; many online platforms available with beautiful patch images. Spend some time looking at those to rekindle your creative fire.
Conclusion:
Custom patches
are valuable to grow awareness, show professionalism, fundraisers, display belonging to a club or organization, etc. But, it is not always a smooth process to come up with a lovely design in one go. Use the mentioned tips to get out of the mental block. However, if you cannot complete the design, EverLighten can help. They have in-house designers to design your custom patches. Send the rough sketch or an image, and they will take care of the rest. They have helped startups, large organizations, sports teams, universities, hospitals, nonprofits, etc., for eighteen years.
Trendylake is an online retail company specializing in custom products and accessories for hot topics like BLM, LGBTQ+ rights, voting, etc. They contacted EverLighten when they were having trouble coming up with the design of custom patches and a suitable manufacturer to create them in a limited time and batch. The in-house design team helped them refine the design to look best on patches and produced the samples within 24 hours. After a few adjustments, they were pleased with the design. We delivered the best-looking custom patches in a record time, and they praised fast service and high-quality work. The partnership is going strong.
Benefits of partnering with EverLighten:
Best pricing: they are a dedicated factory for producing custom patches and not intermediaries; customers always get the best price.
Quality without a compromise:they use premium-quality materials and the latest processes.
Fast turnaround time:they provide the quickest delivery for every order.
24*7 support:you can contact us anytime; they provide round-the-clock support.
Real people, phenomenal service:EverLighten loves helping; they offer various options for every patch.
Free design help and unlimited customization: the custom patches will look as you imagined; they also provide endless customization.
No MOQ requirement:you can order as many patches as you need; they accept orders without a minimum limit.
Worldwide shipping: they deliver worldwide; customers can track their orders anytime with an order tracking tool.