Tips for creating the perfect Fourth of July custom promotional products
|
Apr, 08 , 22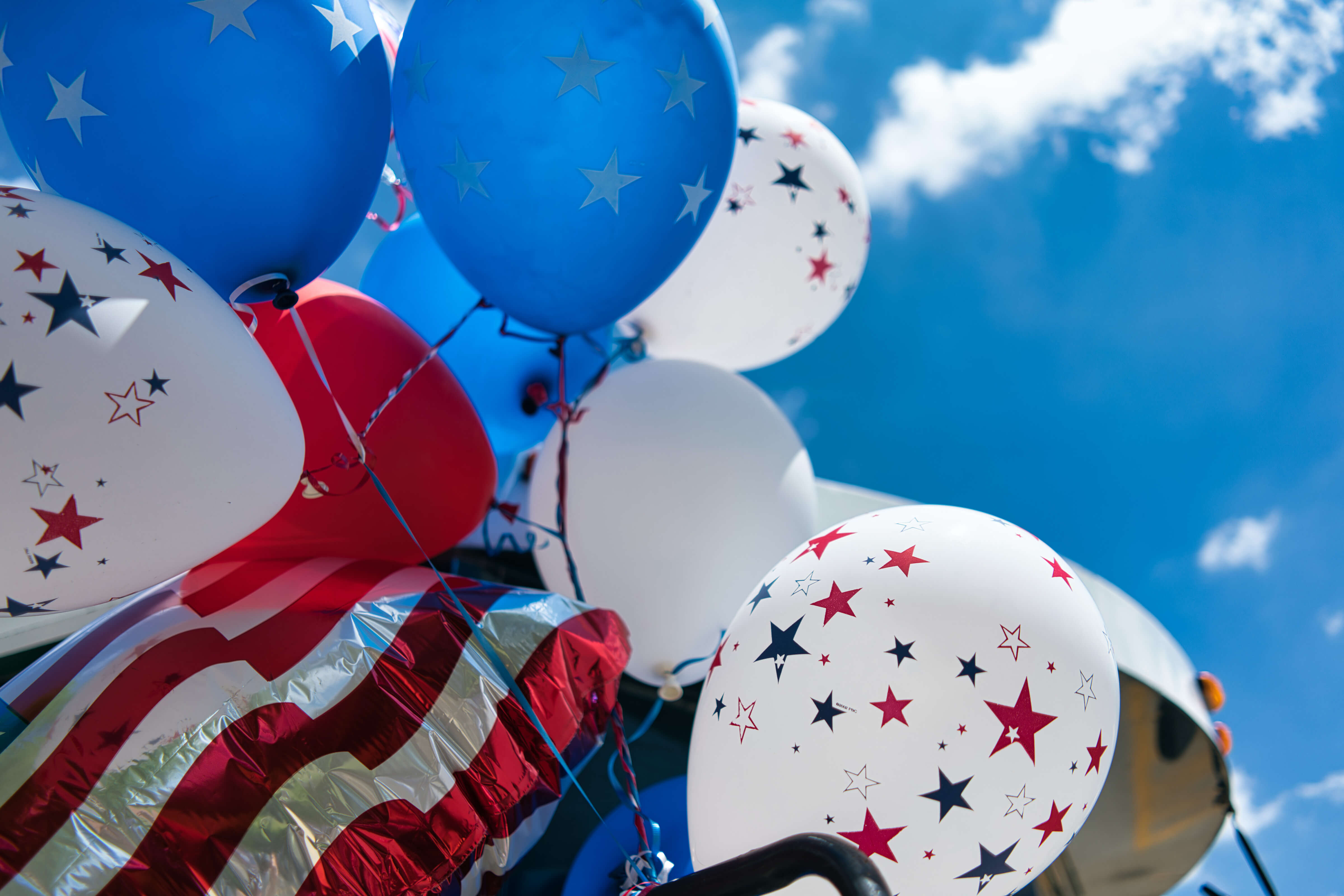 The Fourth of July is right around the corner. With the ease of the Covid pandemic, it is time to celebrate freedom by gathering with family and friends, enjoying fireworks, eating and drinking together, and appreciating the American way of life. It is one of the most significant events of the years, and it presents a chance for organizations around the country to grow their brand visibility, custom loyalty, and sales. Market research shows that 42% of US adults consider themselves incredibly proud Americans and consider getting patriotic custom products to celebrate the occasion. Here is a massive opportunity for you to connect with people by creating, giving away, or gifting custom merch. 
Why do you need to plan for the fourth of July custom merch? 
Although much has changed since the signing of the Declaration of Independence all those years ago, one thing that remained constant is the celebrations. People all over the country celebrate the day with fireworks, barbeque, beverages, and a show of patriotism with merch. Here is a list of reasons why your business should be a part of the celebrations: 
It is one of the busiest days of the year with schools breaks; people have a lot of time on their hands to enjoy shopping and spending. Last year NRF calculated spending of $7.52 billion for the fourth of July celebrations. This year, the number is estimated to go up by $1 billion after all the Covid curbs people have faced for the last two years. 
And, as much as people love the Fourth of July barbecue, it's not only about food and beverages; people love patriotic merch, including apparel, accessories, and decorations. 30% of people said they are planning to get some additional patriotic merch which is significantly greater than last year. 
Staying ahead of the competition: If you are not planning anything special for Independence day, don't forget that your competitors will plan. You are likely to miss out on a huge opportunity to connect with your target audience by not partaking in the event celebrations. 
Branding value: You can create custom promotional products that positively impact your brand image using the opportunity. It can be the start of a meaningful relationship, or it will deepen your relationships with customers, vendors, employees, etc. For a business to succeed, it needs to have strong relationships with its community. 
Fundraisers: It also allows nonprofits to raise some money to support their cause. When people are in a festive mood, they are more likely to donate to a cause. 
Tips for creating promotional custom merch for Independence day: 
Think carefully about your audience:
When you are trying to create promotional products, remember that your promotional merch is your brand ambassador. Every time someone uses your merchandise, they interact with your business, and it needs to be something helpful for your receivers. Two vital points to keep in your mind: 
Focus on maximizing ROIs:

When creating your custom merch for the fourth of July, it is vital to keep the end goal in mind. What do you want to achieve? Do you want to build your brand awareness, or do you want to boost employee morale? Do you want to use them as giveaways or gifts? It will help determine your budget and places where you can use your custom promotional products to maximize returns. 

Aim for quality:

When designing your custom merch, never choose price over quality. You might have the best designs, the best items, or the best promotional merch, but it can negatively impact the entire campaign if the quality is low. It is better to create a small number of high-quality merch than a larger number of poor-quality items. 
Don't think one-size-fits-all:
It is one of the most common and easily avoidable mistakes to create merchandise in one size, design and with fewer options. E.g., You are a nonprofit organization looking to attract millennials for their animal welfare cause; you create a custom t-shirt with bright colors to grab attention and ignore the theme of the event. Then your marketing campaign is set to fail because it won't interest your audience for the particular occasion. Fourth of July is all about freedom, and you need to create merch by bringing the elements of the USA flag like stars and stripes. 
It would be beneficial if you created multiple items according to the event. So, if the receiver doesn't like one thing, they can use another item. It is also better to consider some design variations for your promotional merch. 
A minimalistic design approach with your logo and the theme. 
A more complex design that features your name, logo, theme, and text message. 
Don't over or under brand on your promotional merch:
Often; businesses make either one of these two mistakes, i.e., over or under branding. While the primary goal of creating custom merch is brand promotion, you can't just go around and create a vast logo overpowering the merch. You also don't want to make the mistake of making the logo small compared to the product. It would be beneficial if you kept the correct ratio. 
Striking the right balance of design and branding:

 
Finding the right balance between design and branding can be tricky. Always think in the long term in offering value to receivers. E.g., Creating promotional custom socks that people can use even after the event is over is better than only creating for a particular occasion. If you make some product with a specific message for the day, like "Wishing Independence Day," the item will be helpful for the particular day only. Please create simple branding and simpler designs. 
Using gift bundles:

 
Sometimes it's better to use giveaways as a bundle to provide you with more impressions faster. E.g., you can create custom t-shirts, caps, and socks with the colors red, blue, and white along with your logo, and people can wear them together and independently. Your promotional merch will last longer and provide impressions for an extended period. 
Now that you know the reasons and ways to use the fourth of July custom merch, it's time to create some. 
Items to keep cool: 
Coffee mugs: American loves coffee and what's a beautiful way to start the day with stars and stripes printed coffee mugs. Whenever someone takes a sip from your custom coffee mugs, they will notice your brand. 
Tumblers: Celebrating Independence in the summer can be exhaustive, so what's better to keep your favorite beverage like iced tea, lemonade, or smoothies close to you. With your logo printed on custom tumblers, it will also be making impressions on other people apart from receivers.  
Water bottles: It is vital to keep yourself hydrated to enjoy the festivities of Independence Day. Custom water bottles with your business logo will generate many impressions in their lifetime. People are growing concerned about the environment, and so, nowadays, most carry their bottles instead of buying plastic bottles. 
Items to wear: 
Custom t-shirts: T-shirts are one of the most valuable and effective ways to promote your business, and it has ample surface area to showcase your logo and design. 
Custom hats: American flag design-inspired custom hats with your company logo are perfect for promoting your business and freedom. 
Custom hoodies: Everything that applies to t-shirts also applies to hoodies; they are thicker and last longer, giving your brand more impressions. 
Custom socks: No outfit is complete without socks, and as a business, it provides you a unique opportunity to connect with customers using your logo and patriotic theme. Socks are non-intrusive and helpful branding items; people can wear them anywhere.  


Items to carry stuff:
People take stuff when going out for celebrations; it is a chance for your business to use promotional products to handle things. 
Tote bags: People can use your business logo tote bags, whether on a picnic or a barbeque party with friends and family. They are perfect for creating brand awareness from more minor to more extensive and with various styles to materials. 
Backpacks: People need to carry many items at outdoor picnics, and it can be challenging to take them all. People don't have to worry about bringing their stuff with your custom branded backpacks. Wherever they will go, others will notice your brand. 
Accessories: 
Custom patches: What's more patriotic than caps, jeans, jackets, and backpacks covered with red, white, and blue custom patches. You can create easy-to-use patches with iron-on, adhesive, or velcro backings for people to apply themselves. 
Custom lapel pins: Lapel pins are excellent for showing patriotism and displaying your business logo. They last for a long time, so you don't worry about wearing them out. 
American icons inspired custom plush toys will take your brand-building efforts to the next level. With your logo, you can create plushies of famous people like Lincoln, Washington, or Lady Liberty. They will be the talking piece of every Independence day celebration, and people will display them proudly after the event. 
How to create Fourth of July custom products?

 
Whatever product you choose, you need to create quality promotional merch with a fast turnaround time because it is one of the busiest times of the year. It would help if you had a reliable manufacturer with plenty of experience - EverLighten has over eighteen years of experience manufacturing custom products for various small, medium, and large organizations, nonprofits, sports teams, clubs, schools, colleges, and universities, etc. Customers can upload any design and choose from various styles, materials, and products. 
Best pricing: Customers get the best pricing because their dedicated factory provides factory-direct pricing. 
Quality in every product: They use high-quality materials to produce the custom products. 
Real people, real service: EverLighten loves helping people and providing help from quotes to delivery. 
They make you look great: Their in-house designers help match the design in the customer's head to the real-life design and make it better. 
Fast turnaround: They complete every order in the quickest time because of their efficient process and dedicated factory.  
No minimum order limit: The company accepts every order without a minimum order restriction. 
Free shipping: They deliver worldwide for free.
The fourth of July is an ample opportunity for your business promotions which you don't want to miss out on; for more information and queries, visit EverLighten.com.