How to make the best use of custom promotional products for holidays promotions
|
Apr, 12 , 22
Get Your 2022 Ecommerce Holiday Calendar
Subscribe to our blog and get your free, printable, and editable ecommerce holiday calendar for 2022!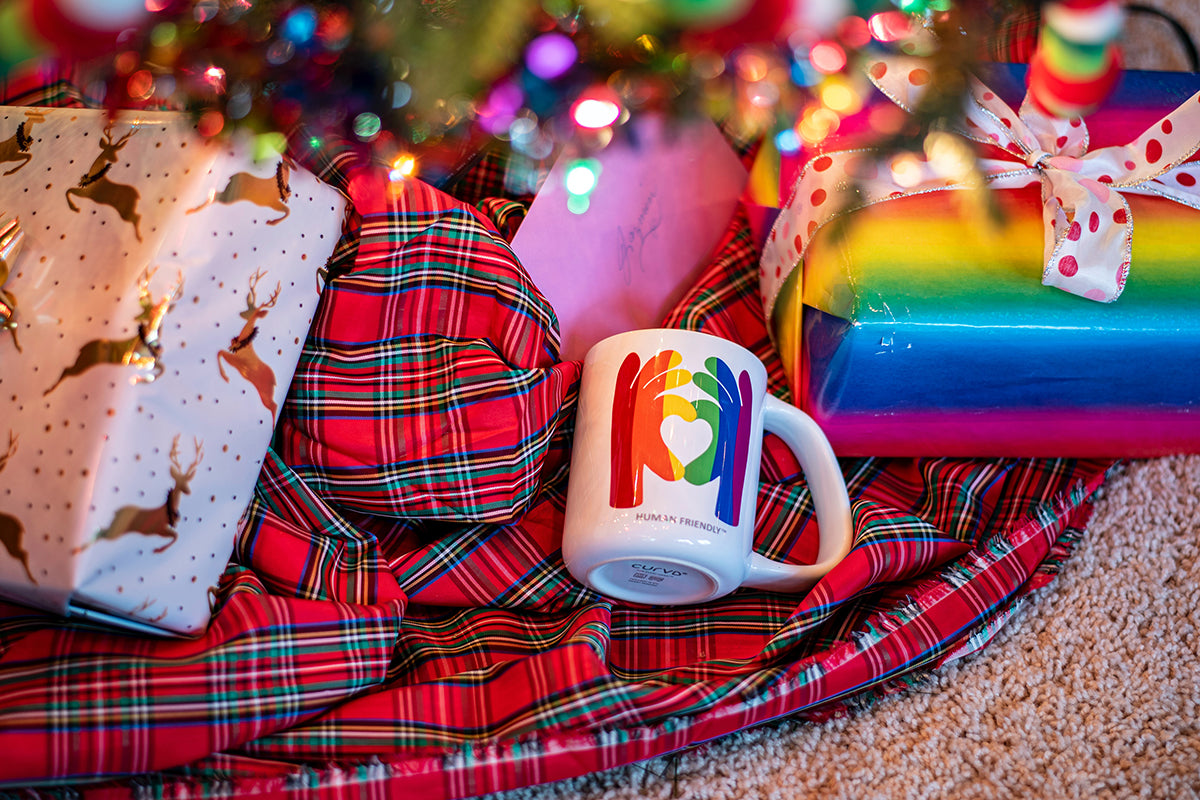 Everyone loves holidays; people eagerly wait for them to spend time with their family and friends having fun, eating, drinking, and shopping. It is some of the busiest days for businesses, from retail to manufacturing. They help companies to generate profits for their survival during the lean months. Holidays also present massive opportunities to grow brand awareness with unique and engaging marketing methods. Leveraging holiday marketing can increase customer engagement and follow, ultimately boosting sales. Holidays like Independence day, Halloween, Thanksgiving, Black Friday, Christmas, New year, etc., opens new marketing doorways. One of the most effective marketing methods is custom promotional items during holidays. But, with the competition from every side, you need to start preparing early - three to four months in advance - to get the most out of the holidays.
Without a holiday calendar, you'll miss out on your chance to prepare your online/ offline store, employees, products, promotional merch, leaving revenue and sales on the line. We are already into the second quarter of the year with no significant holidays around; we have prepared a list of major holidays for the second half of the year. It will give you enough time to prepare and implement successful strategies.
Importance of holidays for brand awareness:
Higher demand:

During the holidays, people are relaxed from their regular activities, giving them more free time to enjoy themselves. It causes a massive surge in demand for products/ services because people purchase for themselves and others. People look out for items or window-shop; they save these items on their list and buy them during holidays. It presents an opportunity for your business to reach people who haven't heard of your brand before. It would help if you started as soon as possible because it takes at least seven touch points before people start seeing your company.

Sense of urgency:

Holidays occur mainly on particular dates or periods. People experience a sense of urgency that is not present throughout the year. It makes people more receptive to buying and becoming aware of companies.
60% of US consumers start their Christmas shopping before December.
62% of US shoppers buy gifts 4-weeks ahead of any major holidays.
66% of American shoppers start researching for products six weeks ahead before buying.
65% of shoppers accepted shopping early to avoid rush and delays during holidays.
Now that you know the importance of holidays, let's talk about what does brand awareness mean:
Any campaign for making consumers aware of your business comes under the umbrella term "brand awareness." Companies familiarise people with the services/ products at the early launch stages. They go beyond your ideal customer persona and make everyone aware of your business, what it stands for, your logo, promotional products, etc.
Businesses fall into the trap of thinking it is about exposing prospects to your brand as many times as possible. It is more about communicating your business values, mission, personality, and products/ services.
64% of shoppers cited "values" as the number one reason to have a long-term relationship with a business.
59% of people like to buy from companies they are already familiar with, even if products are slightly expensive.
Marketers need to spend 70% of their marketing budget on people they think can convert in the future.
To make the long story short, you need to start early, and it needs to be your top priority to market your business, especially during holidays. To help you, here is a list of holidays to get started.
April
April 1, Fools' Day:
It is a day when people play pranks on their friends, co-workers, and family. The day is to show your funny side, and you can use it to attract consumers with witty messages on custom merch. You can also use the power of social media to build brand awareness with engagement drives.
April 10, National Sibling Day:
It is a special day to celebrate the bond between siblings. You can use the day to attract consumers with products like "happy sibling day."
April 11, National Pet Day:
People love their pets, and it is a day to celebrate their unconditional love for us. You can create custom cat socks and custom dog socks for promotions and to raise awareness & funds.  
April 15- April 18, Easter:
The day is celebrated to commemorate the resurrection of Jesus Christ and is an important holiday worldwide. To attract consumers, you can design merch with Easter bunny, Easter eggs, etc. Running special discounts and offers is also a good idea to increase sales.
April 15- April 24, Coachella Festival:
It is one of the biggest music fests in the US and is held annually in California. The festival features some of the largest gatherings of artists to display their talents. You can create awareness about your brand with musical-themed t-shirts, hats, hoodies, medals, pins, patches, tambourines, etc.
April 21, Get to know your customers day.
This day is celebrated every quarter and acts as a reminder for organizations to connect with customers and know them better. You can use giveaways and social media campaigns to communicate with your customers.
April 22, Earth Day
It is a day to make people aware of the damage we are causing with our activities to the Earth. You can create eco-friendly products like organic custom t-shirts, bamboo socks, tote bags, etc., to create awareness and show your care for our planet.
April 23, World Book Day
April 29, International Dance Day
April 30, Honesty Day
May
May 2, Brothers & Sisters Day
May 2-3, Eid al-Fitr:
It is a Muslim holiday celebrated worldwide, marking the end of Ramadan month. People come together and celebrate with meals together. Creating brand awareness becomes a momentous occasion if you are in a restaurant or similar business.
May 4, Star Wars Day:
It is one of the years fans of "Star Wars" celebrate to commemorate one of the biggest movie franchises - if not the biggest. You can create custom merch related to the movie characters to attract an audience.
May 5, Cinco de Mayo
It is a day to celebrate the Mexican victory of 1862 over France. With Mexican-themed items and campaigns, you can attract many people to your business.
May 6, National Space Day
May 8, Mother's Day:
It is the third biggest spending holiday in the US and vital for your business success. You can honor mothers' with custom merch, giving discounts, running special offers and campaigns to make a connection.
May 9, Europe Day
May 16, National Love a Tree Day:
It is a day to create awareness about saving trees for our better future. You can start doing this by creating campaigns with custom eco-friendly merch and social media promotions.
May 23, Victoria Day
May 25, National Wine Day
May 30, National Creativity Day
May 30, Memorial Day:
It is a day to honor the people who lost their lives serving in the US armed forces. To honor them, you can create US flag-themed custom merchandise like t-shirts, hoodies, hats, face masks, patches, lapel pins, etc.
May 31, National Smile Day
June
June 3, National Doughnut Day
June 5, World Environment Day:
The UN created the day to motivate everyone to raise awareness about the impact of our actions on the environment. One of the best ways is by creating sustainable custom merch, practices, and social media campaigns.
June 8, Best Friends Day
June 13, International Children's Day:
The day is celebrated around the world to protect children's rights. You can fulfill your social responsibilities by organizing fundraisers and giveaways using custom plush toys as a business.
June 14, American Flag Day:
The day is celebrated across the US to commemorate the adoption of the US flag. You can appeal to the patriotic side of people by creating stars and stripes-themed products like t-shirts, socks, hats, patches, keychains, etc.
June 17, National Flip Flop Day
June 19, Father's Day
The day might not be as celebrated as Mother's Day, but it has its importance for bringing an audience to your brand. Creating campaigns and merch will be beneficial for your business.
June 19, Juneteenth
June 21, First Day of Summer
June 21, International Yoga Day:
With the pandemic, people need to be in their top physical health, and this day is a reminder for everyone to be active. You can raise brand awareness with products like custom athletic socks and compression socks - useful for yoga, t-shirts, hoodies, etc.
June 21, National Selfie Day
One thing we found in the last decade is people love taking selfies. It would be fantastic to ask your customers to post their selfies with your custom products and tag your business.
June 22-26, Glastonbury Festival
June 30, Social Media Day
Engaging with your customers on social media is one of the best ways to create brand awareness and grow your business.
July
July 1, Canada Day:
Canadian Independence day is celebrated by Canadian people worldwide with gusto. They light up fireworks and hold parades, and it is a festive occasion all over the country.
As a business, you can create custom merch like custom t-shirts, hoodies, beanies, fuzzy socks, etc., for your promotional activities.
July 4, Independence Day:
It is one of the biggest celebrations in the world, with people all over the US celebrating with enthusiasm with fireworks, food, shopping, and everything in between.
Since patriotism ran high during this period, creating custom merch like t-shirts, hoodies, socks, lapel pins, embroidered patches, etc., with the US flag theme will bring attention.
July 5, National Bikini Day
July 7, World Chocolate Day
July 17, World Emoji Day:
It is one of this decade's latest events, and people love it. Try incorporating emojis and your company logo and name in the merch you create for the most awareness.
July 18, National Ice Cream Day
July 20, National Moon Day
July 21, Get to know your Customers Day:
One day of the year is quite essential for your business. You need to connect with your customers by giving away helpful custom promotional products like keychains for making a meaningful relationship.
July 30, International Day of Friendship:
You can reward your loyal customers with personalized promotional gifts and connect with new ones with valuable products to make them feel appreciated.
August
August 8, International Cat Day:
The event started to make people aware of adopting cats, and now it is celebrated by cat lovers all over the world. One of the most incredible products is creating custom cat socks with your business logo and giving them away to clients, employees, and customers.
August 9, Book Lovers Day
August 10, National Lazy Day
August 11, Son & Daughter Day
August 17, National Nonprofit Day:
This day is celebrated worldwide to recognize the contributions of non-profits. You can create custom patches, pins, medals, t-shirts, and socks to raise awareness about important social causes. If you are a business, you can fulfill your social responsibilities by raising funds and sponsoring events with custom merch.
August 19, World Photograph Day:
With the rise of camera phones and social media, we know how much people love taking pictures. You can ask your customers to send their pics and post them with your promotional item on social media.
August 21, Poet's Day
August 26, International Dog Day
People love dogs more than any other non-human in the world, so it was evident they had their day honoring them. You can use custom dog socks and similar merch for your brand awareness activities.
August 29, Summer Bank Holiday
September 
September 4, Father's Day
September 5, Labor Day:
People all over North America, including the US and Canada, celebrate this day with fireworks, picnics, and barbeques to honor workers' contributions. Use the theme to create custom products and start planning for the end of summer.
September 8, International Literacy Day
September 11, Patriot Day - the US:
It is one of the most historical events to pay homage to the victims of 9/11. Patriotism spirit runs high during this period, and you can use US flag custom t-shirts, socks, pins, patches, etc., to pay your respect and create awareness.
September 11, National Grandparents Day
September 12, National Video Games Day:
Nowadays, the gaming industry is one of the fastest-growing and most significant industries globally. People participate in competitions and use their custom merch to turn themselves into brands.
Check out https://thegamingathlete.com to know their story. Don was a professional rugby player who is now a massive name in the gaming industry with his line of custom merch designed by EverLighten. 
September 15- October 15, National Hispanic Heritage Month
It is a time to celebrate the contributions of Latin American and Hispanic people and their culture. The four-week-long period gives you plenty of time to connect with them. Start creating Latin American-themed merch for making an immediate impact.
September 17- October 3, Oktoberfest:
It is the world's most extensive beer and folk festival celebrated by Germans worldwide. You can use custom drinkware, including mugs, for your promotional campaigns.
September 21, International Day of Peace
It is a day created by the UN to appeal for peace worldwide, and with the current situation, it makes more sense to make people aware of this day. You can create custom merch using your logo and "white - the color of peace."
September 23 - First Day of Fall
September 26 - European Day of Languages
September 27 - World Tourism Day:
This day is of utmost importance for businesses in the tourism industry, especially since it has taken a back seat in the last two years. You can create custom products like backpacks, tote bags, and functional keychains to make a name for yourself in the industry.
October
October 1, International Coffee Day
People need coffee to start their day, and it is one of the most popular beverages at work. You can use various custom drinkware to help people sip on their favorite drink while promoting your name.
October 1, World Vegetarian Day
October 2, World Smile Day
October 5, World Teachers' Day
October 10, World Mental Health Day:
The Day is to raise awareness about mental issues and social stigmas surrounding the case. You can create promotional products for raising awareness and connecting with your employees at work, and giving gifts to relieve stress, like a plush toy, will work wonders.
October 10, Canadian Thanksgiving Day:
The day is celebrated by Canadians and holds an important place in their hearts. You can create products and campaigns with a Canadian theme.
October 16, Bosses' Day
October 20, Get to know your Customers Day:
It is a day of utmost importance for businesses; no business can succeed without getting to know customers. Thank your customers for helpful customized products and ask them to tag your business on social media.
October 23, National make a difference Day
October 24, Diwali
October 31, Halloween:
The festival with Celtic roots is now one of the major events worldwide. It is a day of fun with trick or treats; use special themed giveaways to win customers.
November
November 1, World Vegan Day
November 5, Bonfire Night
November 11, Veterans Day: It is a day to honor people for their military services to the country. It is a day to commemorate veterans with US flag-themed custom products like caps, patches, t-shirts, socks, etc.
November 11, Remembrance Day
November 19, International Men's Day:
While the day is not as big as "Women's Day," it is one day where being a man is celebrated. You can honor all men with custom products and your logo to admire their contributions to family, work, school, sports, etc.
November 24, Thanksgiving:
It is one of the major events celebrated across the US to celebrate food sharing with Native Americans. Nowadays, families and friends get together to thank for their contributions to their lives. As an organization, you can thank all your employees, customers, and vendors by giving away personalized products.
November 25, Black Friday:
This day has become the most important day to increase sales by offering crazy deals on every product/service. You can't take a chance to miss out on this opportunity to connect with customers beforehand with valuable handouts. It would help to create unique Black Friday campaigns a lot in advance.
November 26, Small Business Saturday:
This day was started in 2010 and aimed to raise awareness about supporting local businesses. If you are a small business, this is an opportunity to connect with people with marketing products designed to attract them. You can prepare custom items like t-shirts to share your brand story with people.
November 28, Cyber Monday:
This day is one of the most significant events for "online businesses," where people spend more than they do on even Black Friday. If you have an online business, create campaigns with relevant products to create awareness and connect with your audience.
December:
December 4, National Sock Day:
This day of the year is dedicated to socks, and it presents an opportunity to connect with people using custom socks with logos, funny messages, texts, and more. You can increase engagement with social media campaigns by asking people to submit their pictures with your socks.
December 12, Green Monday:
It is the year's day when people go on a shopping spree to buy gifts for Christmas. It would be best to create campaigns 2-3 months in advance to connect with people.
December 17, Super or Panic Saturday:
It is the last Saturday before Christmas, and people throng in huge numbers at local shops. You can use Christmas-themed custom products to promote your business.
December 18, National Free Shipping Day:
Organizations all over the country provide free shipping to consumers and work fantastic for attracting customers. If you have an online business, it is a chance for you to make some last-minute sales before Christmas with promotional marketing items.
December 18-26, Hanukkah:
The festival of lights is the major festival of Jewish people worldwide and a chance for increasing your business. Create decorative and cozy products like cozy socks, beanies, sweaters, and hoodies for your campaigns.
December 21, Winter Solstice
December 24-25, Christmas Eve & Day: 
It is the biggest celebration globally celebrated by billions around the globe. It is the most important day, and people start preparing a shopping list months in advance for their family and friends. So, you need also to begin designing your campaigns months in advance to utilize the event completely.
December 26, Boxing Day:
Boxing day is a big celebration in parts of the world like the UK, Australia, and countries connected with the UK historically. It is also considered an extension of Christmas, where people spend time with family and friends.
December 26- January 1, Kwanzaa:
People of African-American origin celebrate their cultural heritage and exchange gifts with family and friends. Since the community is a big part of the US identity, you can honor them with promotional products celebrating their heritage.
December 31, New year's eve:
The Last Day of the year, people worldwide celebrate with social gatherings, fun, and festivities. You can run special promotions for making the most of this day with themed merch, offers, and discounts.
Conclusion:
Each holiday/ event provides you with an opportunity to build brand awareness and connect with people. To fully utilize, you need to prepare campaigns and custom products in advance. Businesses tend to ignore the value of high-quality promotional merch during such movements. You need a manufacturer like EverLighten with experience and expertise to deliver quality products every time. They have been manufacturing custom products for over eighteen years for businesses of every size in twenty-three countries.
Best pricing: They provide factory-direct pricing because they own a factory and are not intermediaries.
Quality in every product: They use high-quality materials and processes to produce products.
Real people, real service: EverLighten loves helping people and providing help from quotes to delivery.
They make you look great: Every customer gets help from their in-house designers for bringing designs to life.
No minimum: They accept every order and don't place a limit on the order size.
Worldwide shipping: They provide worldwide shipping with order tracking.
For more information, queries and designing, visit EverLighten.com.