How to use custom merch and influencer marketing to grow your brand awareness
|
Mar, 31 , 22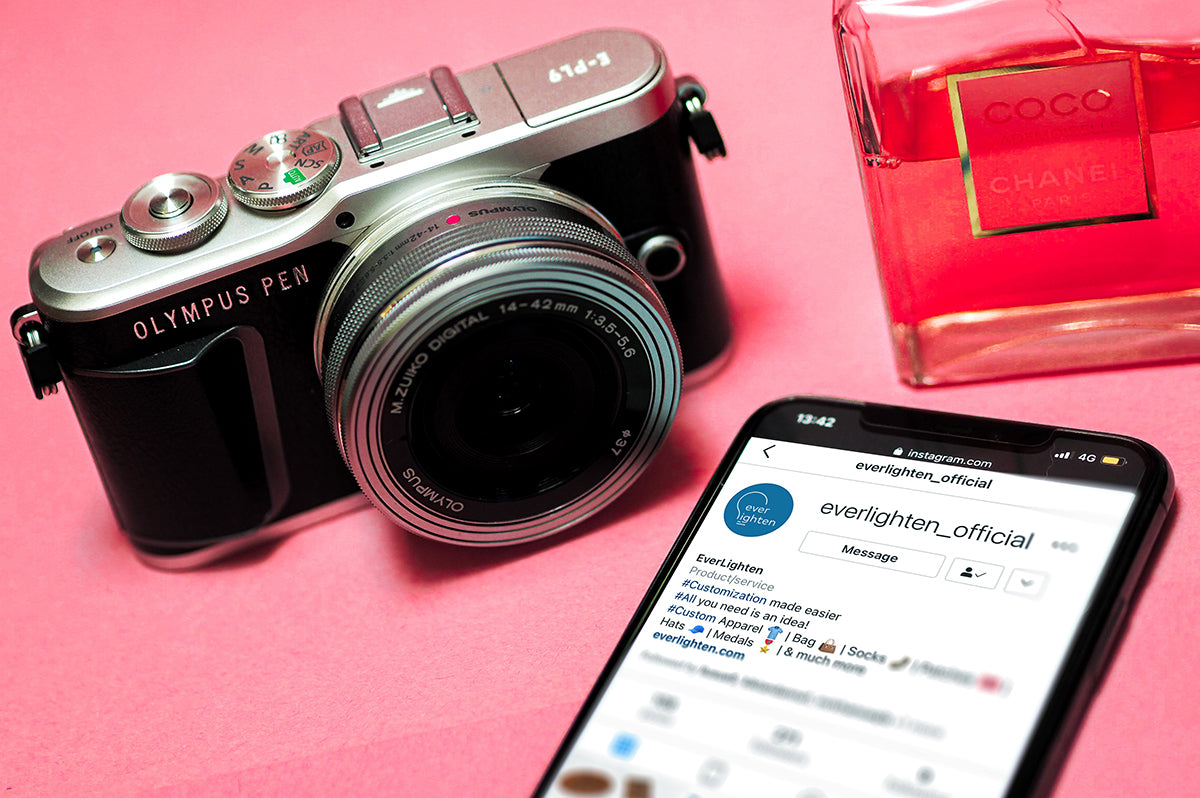 The impact of social media on our lives is enormous; people are spending an average of 147 minutes per day on social media, including TikTok, Instagram, Facebook, SnapChat, etc. This number is heading upwards, giving people opportunities to create and consume content according to their interests. It also presents opportunities to follow your passion and become successful, which can be seen with the rise of social media influencers. Businesses - big and small - worldwide are also leveraging these platforms to connect to their customers. Influencer marketing is one of the most effective forms of modern marketing. However, most are spending mindlessly without no tangible results. One of the best marketing methods is combining the power of custom merch and influencers to skyrocket your brand. 
Reasons to use custom merch and influencers:

 
Social media is the best form of connecting with people, and it allows people to stay in touch across time zones. In 2022, 3.8 billion people will use some social media platform. If you are not promoting your business on social media, you are missing out big time. And, with people wanting to show their individuality and custom merch presents a significant opportunity. 
Helps in branding:
Every year, thousands of businesses start, and most of them have to face the same question "how to get people's attention?", Custom merch is one of the most effective ways to reach your target audience. Why do you think big companies spend billions of dollars advertising their logo? It is for branding. By putting your business logo on custom merch like t-shirts, hoodies, socks, and hats, you draw attention and create brand awareness. When people see your business logo on influencers wearing your custom merch, they notice your brand name. 
Boosting team spirit:
A business is as good as their teams; businesses - at least the successful ones - understand it and do everything to promote it. Custom merch with your company logo is fantastic for developing a strong emotional connection with your business. It helps unite teams, increases work motivation, and commits to achieving the organization's goals. This phenomenon was most visible during the pandemic when most people had to work from home. Companies that organized team meetings used custom merch as giveaways and rewards performed better. Sharing and asking employees to post their pics with your custom merch on social media is one of the most effective ways to impart a sense of belonging to a group. 
Increase loyalty:
Competition is tough, and consumers have many choices for any product/ service. It is also 5-7 times more expensive to get new customers than to keep the old ones. Research has shown 82% of customers are willing to choose your company if you giveaway custom merch. It ingrains a feeling of reciprocity, i.e., if you receive a gift, you are ready to pay it back. When people post their pictures or videos with your custom merch on social media, it helps spread the word fast. Word-of-the-mouth advertising is one of the best forms of marketing even today.
24*7 marketing

:
Custom merch is a 24*7 marketing tool. Anytime anyone wears your custom logo items, it is promoting your brand. People coming across it will be intrigued and will ask questions about it. Even if they don't interact directly, their subconscious mind is always active and noticing things around them. The number increases manifold on social media; whenever people see wearing their acquaintances or people they admire something unique, they notice.
Budget-friendly:
Using custom merch and influencers for building a brand is less expensive than other advertisements like TV, videos, print, banners, etc. It is especially beneficial for new businesses short of marketing budget. A well-designed custom merch has a longer shelf-life, helping get more impressions and ROIs than other forms. 
Custom logo products: 
You can use a wide variety of custom merch for influencers marketing, but not all provide the same ROIs. Your custom merch needs to connect with the audience. You don't need to create many items; create ones that represent your brand the best. Here is a list of tried and tested merch: 
Custom hats: People love hats, and it is an item everyone uses in their daily lives, including influencers. Your company logo will be on display without being intrusive. Whenever people see pics/ videos of influencers wearing your hat, they will notice your brand. There is a wide variety of styles to choose from, like, truckers hats, baseball hats, snapback hats, beanies, etc. You can create the ones suiting your brand image. 
Custom mugs: Coffee mugs, koozies, or any custom drinkware is fantastic for brand visibility. They look organic in videos and pictures with influencers, especially in the tech, fitness, or talk shows. You can target any audience with a wide variety of styles. 
Socks: A few years ago, we would have raised many eyebrows if we had talked about creating custom socks for influencer marketing. Not now; socks, influencers, and social media go hand-in-hand. The global socks market is valued at $11.7 billion, and it is a perfect item for your business promotion with a wide range of styles like ankle-length and crew length. 
Tote bags: With the rise of awareness for the environment, tote bags are increasing. People no longer want to use plastic bags to carry their stuff; they want sustainable products. Custom tote bags with your logo helps fulfill many purposes: it helps your brand get attention with influencer marketing. It shows you care for the Earth establishing your business as a responsible one. They are pretty functional and provide a lot of real estate for your logo, design, and message. 
Backpacks: You can create custom backpacks with your logo and give them to influencers, especially with people in the travel industry. They last long, and using eco-friendly materials helps you stand out. 
Patches: Custom patches are versatile for helping your get noticed. You can use them on different apparel like jackets, hats, t-shirts, hoodies, backpacks, etc. They are easy to produce, and with various backings like adhesive, velcro, iron-on, influencers can put it on any apparel without much fuss. You can create a trend using some "# tags." 
T-shirts: Custom logo t-shirts are effective and popular for creating awareness and social media visibility. You can make them using your company's colors, and they offer plenty of surface area to showcase your logo and message. 
Hoodies: Custom hoodies does the same work with your logo as t-shirts. They are helpful for promotions during winter months or regions with low temperatures. Hoodies are incredible for businesses in tech, fitness, travel, etc. 
Sweaters: All the things true about hoodies applies to custom logo sweaters. Additionally, they look and feel more premium and last longer. 
Beanies: Custom beanies are another fantastic item for your brand promotion on social media with plenty of styles to choose from like, slouch, cuffed, earflap, fisher. You can choose the one that suits your business image. 
Keychains: Custom keychains are helpful for influencers engaged in the travel and tech industry where the pic/ videos feature close-ups. They have an incredibly long shelf life, easy to produce in bulk, and are helpful. With some customization, you can make them collectible. 
Plush toys: People recognize a business with its logo and mascot. If you want to make it big, you want people to remember your business from your competition. Custom plush toys are adequate for the same, and you can use them in various ways like giveaways, fundraisers, contest prizes on social media. Influencers can keep them on their desks while creating videos. 
Finding influencers suitable for your business: 
Connecting with the right influencers is crucial for marketing success, and in an ideal world, you would find influencers easily. However, it is not the case, and you have to search hard, keeping some vital points in mind. 
Image: Your business and influencers both have the vision to maintain; both need to be congruent. You may find influencers looking perfect for your promotions; however, you need to check their background before approaching them. If their past actions are controversial or don't match your business ethics, it's better to keep your distance. You don't want your business's image to take a hit because of influencers' past deeds; anything from the past can resurface in this day of social media. However, if you create a wild brand image, you can try them. 
Followers: The influencers' followers need to match your target audience; otherwise, you wouldn't be getting appropriate ROIs. If you approach an influencer only on the number of followers, you are set to fail because relevancy matters. E.g., if you are in the fitness industry creating custom merch for athletes and people looking to work out, you don't want to connect to a tech influencer. 
Ethics: The influencer interests and product placement are crucial. It is something most businesses miss out on; if you provide custom merch to influencers or sponsor their videos, ask them to mention it in the disclaimer. People are intelligent, and you don't want to attract any negativity by not stating your partnership with influencers. 
Engagement: Do proper research of influencers' engagement rate with their audience. It is crucial because some influencers have many followers but less engagement rate. They upload content but don't reply to comments and queries. You want an influencer with a view of building an online community for the best results. Looking at the comments and their replies will provide you with the right influencers. 
If you're pretty constrained with the budget, you can go with micro-influencers - followers around 1000 to 100,000. Some benefits of working with micro-influencers: 
Affordable:

Despite being obvious, it is one of the major factors businesses choose to work with; they are at the beginning of their journey, so that they will partner at low offers. However, do keep in mind all the points mentioned above regarding influencers. 

Reliable:

Micro-influencers are more reliable because success hasn't filled their heads with overconfidence yet - it tends to happen in every industry. They will generally work harder to promote your brand than influencers. 

Relatable:

Start-ups and micro-influencers have common; both are starting their journeys. It can begin a successful marketing campaign with your custom merch. 

Local

:

They are pretty helpful in connecting with the local audience fast. 
Higher engagement:

Big influences get thousands of likes and messages, making it difficult for them to reply to every comment. Micro-influencers' engagement rate is higher, and the audience will be niche - profitable for you. 
As you have learned, influencer marketing using custom merch can help you reach your customers fast and turn your business into a brand name. However, you also need a reliable, high-quality manufacturer to create your custom merch for accomplishing the same. EverLighten has been in custom product manufacturing for over eighteen years now. They have helped many small, medium and large organizations, start-ups, sports teams, NGOs, social media influencers, and individuals create their custom items. 
Production and delivery: The quality inspectors check each product's quality, ensuring only the best products reach its customers. 
Best pricing: Customers get the best pricing because their dedicated factory provides factory-direct pricing. 
Quality in every product: They use high-quality materials to produce the best custom items. 
Real people, real service: EverLighten loves helping people and providing help from quote to delivery. 
They make you look great: Their in-house designers help match the design in the customer's head to the real-life design and make it better. 
Fast turnaround: They complete every order in the quickest time because of their efficient process and dedicated factory.  
No minimum order limit: The company accepts every order without a minimum order restriction. 
Free shipping: They deliver worldwide for free.
Influencers marketing is here to stay, and you need to leverage using custom merch to make a name for your business. For ideas, tips, queries, and creating your custom merch, visit EverLighten.com.